$24.99
AUD
Category: Classics/Collections
"This is the first time / There's ever been you, / So I wonder what wonderful things / You will do." In this timeless poem about growing up, Emily Windfield Martin explores all the things you can choose to be, from brave and bold to creative and wise. Filled with beautiful, quirky illustrations and cl ever rhyme, grown-ups will love reading this book to their children at any age as they lovingly consider all the possibilities that lie ahead. Its enduring message of love and acceptance as children grow and change is both universal and poignant, and it one to share over and over again. ...Show more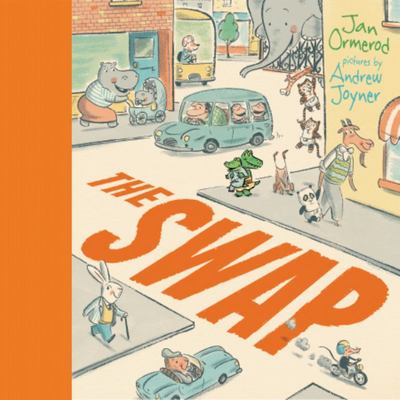 $14.99
AUD
Category: Board Books
Caroline Crocodile's baby brother dribbles. But all Mama Crocodile EVER says is how GORGEOUS he is. Caroline is VERY jealous.  So she goes to the Baby Shop and swaps her dribbly brother for a new baby.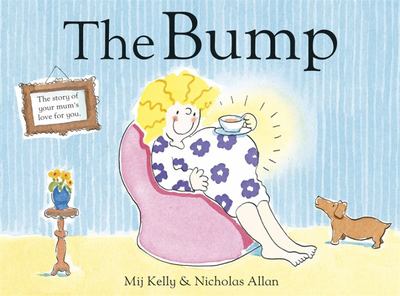 $16.99
AUD
Category: Siblings & new baby
Tender and witty, this is a wonderful celebration of a baby's arrival into the world. A funny and poignant book exploring a mother's joy at being pregnant that will help children understand how much they are loved.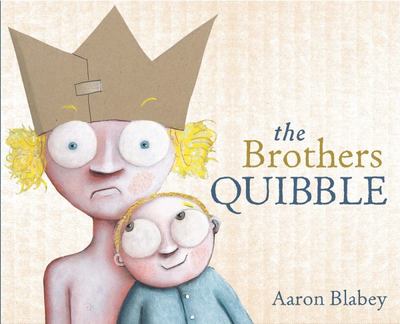 $16.99
AUD
Category: Picture Books
Spalding Quibble ruled the roost. He shared it with no other. But then his parents introduced a brand new baby brother. Uh oh. A book about love (and war) from the award-winning author of Pearl Barley and Charlie Parsley, The Dreadful Fluff, and Noah Dreary.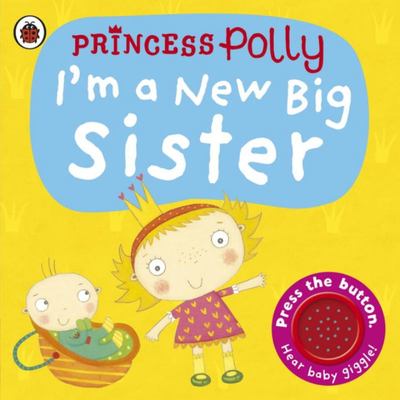 $16.99
AUD
Category: Board Books | Series: Princess Polly | Reading Level: Children's - Kindergarten, Age 5-6
Princess Polly "I'm a New Big Sister" is part of Ladybird's successful Pirate Pete and Princess Polly range - introducing children to key milestones in a fun and reassuring way. This Ladybird sound book describes the excitement and fun of having a new sibling and becoming a big sister. The simple text a nd colourful illustrations will help little girls understand what happens when a new baby joins the family and how lovely it is to be a big sister. Pressing the sound button each time to hear the baby giggle is also a great way to encourage young children to help out and play with the new baby, and reward their good behaviour. Other titles in the series include "Pirate Pete's Potty", "Princess Polly's Potty", "Pirate Pete and Princess Polly Please and Thank You". ...Show more
$19.99
AUD
Category: Siblings & new baby | Series: Gumnut Babies Ser.
Resting asleep in the middle of its petals was a tiny baby... Capture the memories of your baby's first year! This beautiful book is full of May Gibbs' beloved gumnut babies and iconic illustrations of the Australian bush. With spaces for notes and photographs, use this album to create a unique keepsake that your family will treasure. ...Show more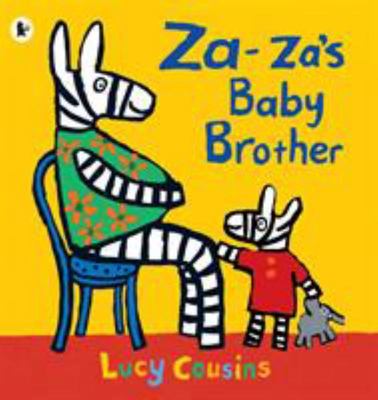 $16.99
AUD
Category: Siblings & new baby
Lucy Cousins's sweet story of a new sibling is back in a larger paperback format perfect for lap sharing. Za-Za's mom just had a new baby! He's very small, very loud, and very demanding. Mom and Dad are too busy with the baby to play, but Mom has an idea. "Why don't you hug the baby?" It's hard not bei ng the center of attention all the time, but being an older sibling can be fun, as little Za-Za finds out in this reassuring book from the creator of Maisy. ...Show more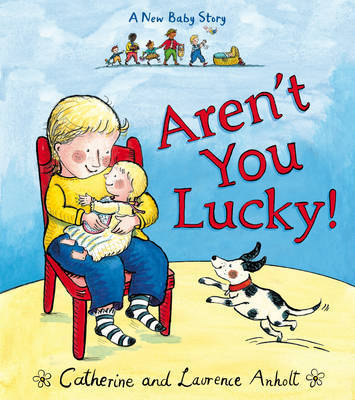 $16.99
AUD
Category: Picture Books
When a little brother or sister comes along, everyone is excited...everyone except one little person who can't quite understand why everything has changed. Follow the tale of one older sibling who learns that having a baby brother or sister can be truly magical - aren't they lucky!
$14.99
AUD
Category: Picture Books | Reading Level: From 2 To 5
A funny and tender board book story about a little boy waiting for his new brother or sister to arrive. There's a house inside my mummy, Where my little brother grows, Or maybe it's my little sister No one really knows. Waiting for a new brother or sister to arrive can be a confusing and worrying time for young children. Sharing this simple rhyming story together is the perfect way to reassure your little one and involve them in all the excitement. Told with humour and warmth by Giles Andreae, the author of much-loved family favourite Giraffes Can't Dance. 'A great book for sharing with your first born while your second is still in the 'tummy house'' - The Times A note from the author: 'When my wife became pregnant for the second time, I was talking to Flinn, our 2-year old son, about what was going to take place and how exciting it would be for him to have a brother or sister. I started to think about it as though I were a young child myself ... 'There's a house inside my mummy' was a phrase that just popped into my head, and from then on the book was a joy to write.' ...Show more
$9.99
AUD
Category: Board Books
Share the joys of becoming a big sister With the arrival of a new baby comes many transitions, and big sisters may need a little extra tender loving care to adjust to a new family situation. This sweet story with adorable toddler illustrations by Caroline Jayne Church is just right to share with and pre pare an older sister getting ready for an expanding family. ...Show more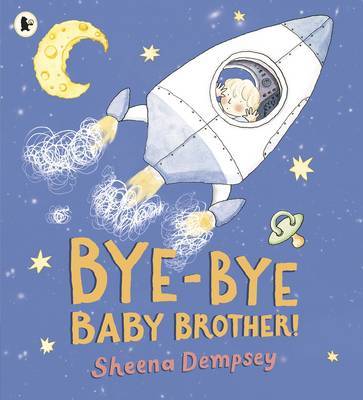 $16.99
AUD
Category: Siblings & new baby
From a fresh new Irish talent comes a picture book about new babies, busy mums and a little girl with a very BIG imagination! Ruby loves nothing more than playing, especially with Mum. But Mum is always so busy with Oliver, Ruby's little baby brother, and Ruby is tired of waiting. She's already looked a t TONS of books, painted SO MANY pictures and she's even dressed her dog Rory in a very fetching stripy jumper. Babies are so boring. Ruby stomps out into the garden and there she begins to wonder...what if she could magic Oliver away? With a delicious blend of knowing observations and truly funny art, Sheena Dempsey's very first picture book perfectly captures the anxieties and frustration of having a new sibling. This book is suitable for every child who has ever thought, "Hey, don't forget ME!" and every parent who has ever used those magic words "Just give me one minute...". It celebrates the power of the imagination and rings true with the way young children view their world. Sheena Dempsey is a brilliant new author-illustrator and definitely one to watch... ...Show more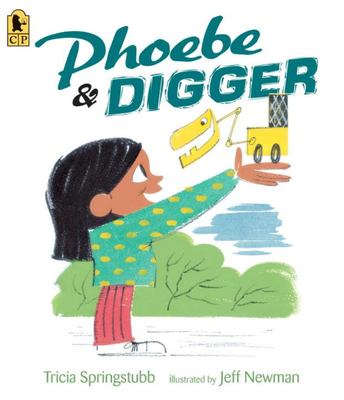 $16.99
AUD
Category: Picture Books
With a new baby taking up Mama s time and attention, what will happen when Phoebe needs her? When Mama got a new baby, Phoebe got a new digger. And when Mama is busy with the baby, Phoebe and Digger are busy, too: ""Waa!"" says the baby. ""Rmm!"" says Digger. "Poop!" goes the baby. ""Rmm!"" says Digger. Finally, Mama says it s time to go to the park, the one with real dirt and while Mama and the baby sit on the boring bench, Phoebe and Digger happily build and knock down and dig things up. That is, until a big girl comes by, a kid with mean teeth and grabby hands. Phoebe tries everything she can, but what if she never gets Digger back? Comical illustrations and a spot-on story are sure to make readers of all ages smile in recognition." ...Show more