$24.99
AUD
Category: Picture Books
My Dad has a shadow that's blue as can be, and there's nothing but blue in my whole family tree. But mine is quite different, it's not what you think. For mine is not blue... My shadow is PINK! An uplifiting book about daring to be different and having thecourage to be true to yourself. My Shadow is Pink is a beautifully written rhyming story that touches on the subjects of gender identity, self acceptance, equality and diversity. Inspired by the author's own little boy, 'Shadow's' main character likes princesses, fairies and things 'not for boys'...he soon learns (through the support of his dad) that everyone has a shadow that they sometimes feel they need to hide. This is an important book for a new generation of children (and adults alike) which exemplifies the concepts of unconditional love, respect and positive parenting. ...Show more
$19.99
AUD
Category: Resilience, confidence and wellbeing
From the bestselling, award-winning author of You Are Awesome comes the much-anticipated follow-up, Dare to Be You. What would you dare to try if you stopped worrying about fitting in? If you're the kind of person who thinks: I don't like standing out from the crowd ... I wish I could be more like the cool kids ... There's no point trying to change things ... then this book is for you. Because guess what? There's no such thing as normal. Drawing examples from sport, science and even business, Dare to Be You empowers young readers to follow their own path, love what makes them different and question the world around them. With You Are Awesome's trademark mix of hilarious text, stylish illustration, personal insights and inspiring real-life examples, including Greta Thunberg and Malala Yousafzai, Matthew Syed introduces children to the power of diverse thinking. When you stop doubting yourself, embrace change and let your kindness loose, you become your own action hero. This groundbreaking, practical and positive book will help kids develop the inner confidence to grow into happy adults who know - and, more importantly, LIKE - themselves. Praise for You Are Awesome, children's book of the year 2019 and Sunday Times no. 1 bestseller: "A very funny and inspiring read! Brilliantly practical with a wide variety of examples that make it relevant for both boys and girls (and adults)!" - Amazon Customer "Genuinely funny and engaging ... It's a must read." - Amazon Customer ...Show more
$19.99
AUD
Category: Resilience, confidence and wellbeing
This positive and empowering guide, by bestselling mindset author Matthew Syed, will help boys and girls build resilience, fulfil their potential and become successful, happy, awesome adults. I'm no good at sport ... I can't do maths ... I really struggle with exams ... Sound familiar? If you believe you can't do something, the chances are you won't try. But what if you really could get better at maths, or sport or exams? In fact, what if you could excel at anything you put your mind to? You Are Awesome can help you do just that, inspiring and empowering young readers to find the confidence to realise their potential. The first children's book from Times journalist, two-time Olympian and best-selling mindset author Matthew Syed, it uses examples of successful people from Mozart to Serena Williams to demonstrate that success really is earned rather than given, and that talent can be acquired. With hard work and determination, practice and self-belief, and, most importantly, a Growth Mindset, there's no reason why anyone can't achieve anything. Practical, insightful and positive, this is the book to help children build resilience, embrace their mistakes and grow into successful, happy adults. Also available: The You Are Awesome Journal. Whether setting out your goals, planning the best practice ever, keeping calm with breathing exercises or making paper aeroplanes to understand marginal gains, you'll love the brilliant activities in The You Are Awesome Journal - it's the perfect companion to You Are Awesome! ...Show more
Missing Marvin
by Sue DeGennaro (Illustrator)
$24.99
AUD
Category: Resilience, confidence and wellbeing
Marvin loves his job. He has never missed a day of work. Sometimes his friends play jokes to pass the time. Sometimes the jokes are on Marvin. Then, one day, Marvin isnt where he usually is. Where is Marvin?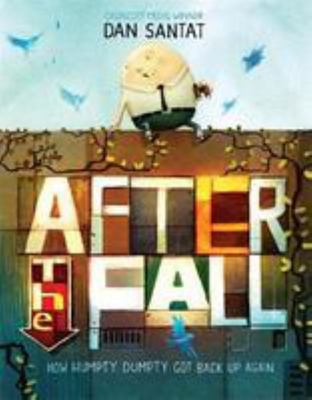 $16.99
AUD
Category: Picture Books
After the fall, Humpty Dumpty is a broken egg. Life is tough: he's so afraid of heights, he can't even bear to climb onto his bed, or reach his favourite cereal on the top shelf at the supermarket. But one day, fuelled by his passion for bird-watching, he decides to conquer his fears and something amazi ng happens... 'A tender, wryly funny look at trauma and recovery' GUARDIAN ...Show more
$19.99
AUD
Category: Resilience, confidence and wellbeing | Series: I Am
Discover the power of activism in this companion to New York Times bestsellers I Am Human and I Am Love!   One seed to start a garden, one note to start a melody, one brick to start breaking down walls: Every movement and moment of change starts with purpose, with intention, with one. With me. With you.   From the #1 New York Times bestselling team behind I Am Yoga, I Am Peace, I Am Human, and I Am Love comes a powerful call to action, encouraging each reader to raise their voice, extend a hand, and take that one first step to start something beautiful and move toward a better world.   Includes a guided mediation and self-reflection activity.   ...Show more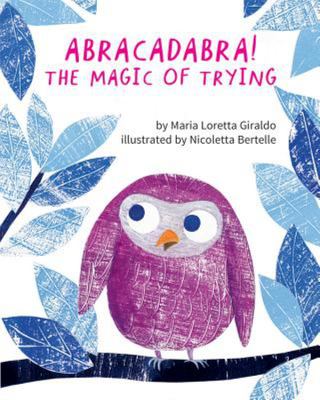 Abracadabra!: The Magic of Trying
by Maria Loretta Giraldo; Nicoletta Bertelle (Illustrator); Katie ten Hagen
$27.99
AUD
Category: Resilience, confidence and wellbeing
All of the little birds have learned to fly - except Little Owl. The others explain that it's easy: all he has to do is say "abracadabra". At first, it doesn't work, and Little Owl thinks the "magic" word is broken! But as he gets better and better, he realizes that the real magic is in himself. This bo ok teaches children how to face challenges and keep trying, despite setbacks. Includes a Note to Parents and Caregivers with tips for encouraging kids to persevere.  ...Show more
$19.99
AUD
Category: Resilience, confidence and wellbeing
Based on the #1 hit children's song, this picture book encourages everyone to love who they are, inside and out. Taryn Brumfitt is the fiercely passionate thought leader behind the Body Image Movement and director of Embrace the documentary. She is determined to inspire everyBODY to celebrate their body , regardless of size, colour, ethnicity, gender or ability. ...Show more
$24.99
AUD
Category: Resilience, confidence and wellbeing
I Go Quiet is the exquisite story of an introverted girl, struggling to find her place in a noisy world. Through the power of books, creativity and imagination, she begins to see possibilities for herself beyond the present, to a future where her voice will finally be heard.
$24.99
AUD
Category: Anxiety/Fears
Learn all about emotions with this friendly guide, packed with advice on how to understand your feelings. Feelings can be tricky, and My Mixed Emotions will coach you through situations including dealing with bullying, getting on with siblings, grief, relaxing, dealing with sadness, and how to cope if y our family splits up. Discover great things about yourself, and understand why you laugh when you hear a joke, why you cry when you watch a sad film, what a smile is, why the dark can be scary, why you blush when you're embarrassed, and why sometimes you can feel lots of different emotions all at once! Fun emojis will explain phobias, give you new vocabulary to describe your emotions, and show you what a special person you are. My Mixed Emotions will become your friend and guide as you travel through the mixed-up world of emotions to discover your wonderful, unique self. ...Show more
$24.99
AUD
Category: Picture Books
Whatever you fear, come close my dear You're tucked in safe for always here And I will never not be near Because of our love umbrella. From this award-winning creative duo comes a stunning celebration of the joy and comfort that love can bring - wherever we roam in the big, wild world. 'The 'love um brella' is a sweet analogy for invisible, protective, omnipresent love, and the story is simple- no matter what challenge children may face, they can always rely on the love umbrella above them.' - Bookseller & Publisher (FOUR STARS) ...Show more
$19.99
AUD
Category: Picture Books
Tiger was the champion of all the jungle. He was strong and bold and proud, and he sat at the top of the very tallest tree. But one day the winds blew, the birds shrieked, the tree shook, and...Tiger fell all the way down to the mud at the bottom of the tree, and bumped his head on a rock. What will it take for Tiger to be able to climb back to the top of the tree? A hugely entertaining picture book about teamwork and never giving up. ...Show more