$14.99
AUD
Category: Classics/Collections
This classic edition of Louisa May Alcott's most popular and enduring book is beautifully packaged for children today. "I want to do something splendid. something heroic or wonderful that won't be forgotten after I'm dead. I don't know what,but I'm on the watch for it and mean to astonish you all someda y." Curl up with this timeless classic, and your new best friends- Meg, Jo, Beth and Amy, the four March sisterswhose lives will bring tears to your eyesand warmth to your heart, and whose stories will stay with you forever. ...Show more
$14.99
AUD
Category: Classics/Collections
Don't miss one of America's top 100 most-loved novels, selected by PBS's The Great American Read. This beloved book by E. B. White, author of Stuart Little and The Trumpet of the Swan, is a classic of children's literature that is "just about perfect." This high-quality paperback features vibrant illust rations colorized by Rosemary Wells Some Pig. Humble. Radiant. These are the words in Charlotte's Web, high up in Zuckerman's barn. Charlotte's spiderweb tells of her feelings for a little pig named Wilbur, who simply wants a friend. They also express the love of a girl named Fern, who saved Wilbur's life when he was born the runt of his litter. E. B. White's Newbery Honor Book is a tender novel of friendship, love, life, and death that will continue to be enjoyed by generations to come. This edition contains newly color illustrations by Garth Williams, the acclaimed illustrator of E. B. White's Stuart Little and Laura Ingalls Wilder's Little House series, among many other books. ...Show more
$19.99
AUD
Category: Classics/Collections
All three Nim novels - Nim's Island, Nim at Sea and Rescue on Nim's Island - collected in one edition to celebrate the 21st Anniversary of the original publication of Nim's Island.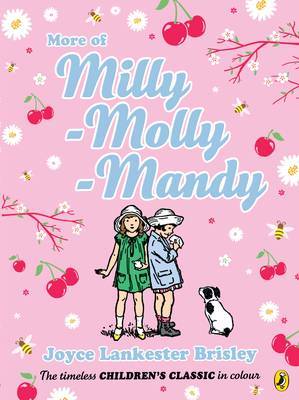 $16.99
AUD
Category: Classics/Collections | Series: Milly-Molly-Mandy
Milly-Molly-Mandy by Joyce Lankester Brisley is loved by new readers and old friends alike. The enchanting and classic adventures of Milly-Molly-Mandy, a little country girl, have been loved and shared for over 80 years. This large format, full colour edition is perfect for reading aloud. The stories ha ve a timeless sense of fun and are illustrated in beautiful detail, enchanced by soft pastel colours evocative of the era. ...Show more
$35.00
AUD
Category: Classics/Collections | Reading Level: 7 Kids picture
Winner of the Kate Greenaway Medal 2020.     A stunning companion to Tales from Outer Suburbia, this collection of illustrated short stories is sure to delight Shaun Tan fans of all ages. Where can we live if not in each other's shadow?World-renowned artist Shaun Tan applies his unique imagination to a reflection on the nature of humans and animals, and our urban coexistence. From crocodile to frog, tiger to bee, this is a dark and surreal exploration of the perennial love and destruction we feel and inflict - of how animals can save us, and how our lives are forever entwined, for better or for worse.Tales from the Inner City is a masterful work, bearing all of Shaun Tan's trademark wit and poignancy in both its prose and exquisite illustrations. ...Show more
$19.99
AUD
Category: Classics/Collections
This beautiful hardback edition is one of five special Puffin Classics created in partnership with the world-famous V & A Museum, and has a stunning cover design adapted from their William Morris collection. You never know where you'll find yourself in Alice's Adventures in Wonderlandby Lewis Carrol l! On an ordinary summer's afternoon, Alice tumbles down a hole and an extraordinary adventure begins. In a strange world with even stranger characters, she meets a grinning cat and a rabbit with a pocket watch, joins a Mad Hatter's Tea Party, and plays croquet with the Queen! Lost in this fantasy land, Alice finds herself growing more and more curious by the minute . . . ...Show more
$14.99
AUD
Category: Classics/Collections | Series: Anne
Marilla and Matthew Cuthbert are in for a big surprise. They are waiting for an orphan boy to help with the work at Green Gables - but a skinny, red-haired girl turns up instead. Feisty and full of spirit, Anne Shirley charms her way into the Cuthberts' affection with her vivid imagination and constant chatter. It's not long before Anne finds herself in trouble, but soon it becomes impossible for the Cuthberts to imagine life without 'their' Anne - and for the people of Avonlea to recall what it was like before this wildly creative little girl whirled into town. ...Show more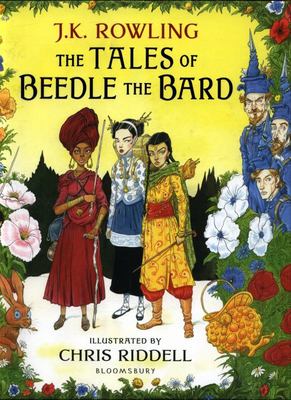 $45.00
AUD
Category: Classics/Collections
The dazzlingly brilliant Chris Riddell brings his magical illustration talents to J.K. Rowling's gloriously inventive The Tales of Beedle the Bard in a fully illustrated colour edition of this essential classic for Harry Potter fans. Translated from the runes by Hermione Granger, each story is accompani ed by deliciously subversive and insightful notes by Professor Albus Dumbledore. Mischievous and witty, these five rollicking tales are a deeply satisfying read in the tradition of all great fables and fairytales. Kindnesses are rewarded and selfishness shown to be the ruin of many a wizard. Burping cauldrons, hairy hearts and cackling stumps are met along the way. Each tale is brought vividly to life with Riddell 's trademark wit and elegance, including The Tale of the Three Brothers', familiar to readers of Harry Potter from the crucial role it played in Harry Potter and the Deathly Hallows. Former Waterstones Children's Laureate Chris Riddell is the only illustrator to have won the Kate Greenaway Medal three times, and is brought together here for the first time with one of the world's best loved storytellers in this new edition of J.K. Rowling's fairytale classic. Much loved by generations of witches and wizards since they first appeared in the fifteenth century, this beautifully illustrated edition is set to become a firm favourite at bedtime in non-magical households the world over. The Tales of Beedle the Bard is published in aid of Lumos, an international children's charity founded in 2005 by J.K. Rowling. ...Show more
$14.95
AUD
Category: Classics/Collections | Reading Level: From 8 To 99
Storm Boy and his father live alone in a humpy among the sandhills between the Southern Ocean and the Coorong - a lonely, narrow waterway that runs parallel to a long stretch of the South Australian coast. Among the teeming birdlife of the Coorong, Storm Boy finds an injured young pelican whose life he saves.   From then on, Storm Boy and Mr Percival the pelican become inseparable friends and spend their days exploring the wave-beaten shore and the drifting sandhills.   For over fifty years Australian children have been captivated by this timeless, unforgettable tale of friendship. Commended by the Children's Book Council of Australia in 1964, adapted for film, stage and audio dramatisation, and now newly illustrated by Andrew Davies in this gift edition, Storm Boy has profoundly touched generations of readers and become a classic work of Australian children's literature.   ...Show more
$24.99
AUD
Category: Classics/Collections
Kind is the new brave! In this companion to her bestselling Fairytales for Feisty Girls, renowned kid hero and feisty author Susannah McFarlane presents an illustrated collection of 'tilted' fairytales featuring kind boys with big hearts.
$29.99
AUD
Category: Classics/Collections | Reading Level: Teen - Grade 7-9, Age 12-14
The perfect gift - five of Dr. Seuss' best-loved tales in one attractive book. A wonderful gift, featuring five of the hilarious classics that made Dr. Seuss one of the best-loved children's authors: The Cat in the Hat The Cat in the Hat Comes Back Green Eggs and Ham Fox in Socks How the Grinch St ole Christmas With his unique combination of hilarious stories, zany pictures and riotous rhymes, Dr. Seuss has been delighting young children and helping them learn to read for over fifty years. Creator of the wonderfully anarchic Cat in the Hat, and ranking among the UK's top ten favourite children's authors, Seuss is firmly established as a global best-seller, with nearly half a billion books sold worldwide. ...Show more
$27.99
AUD
Category: Classics/Collections | Series: The Story Orchestra
A stunning retelling of the classic ballet story brought to life by music Set to the sound of Tchaikovsky's original music, this favorite ballet story features a a musical note to press on each spread. Join the King and Queen as they throw a party for their new baby, Princess Aurora. But when a terrible guest arrives and places a curse on princess, the kingdom must find the one special person who can defeat it... Read the story, listen to accompanying music, then turn to the back of the book to find out more about the Tchaikovsky musical clips in this stunning gift book. ...Show more