$49.99
AUD
Category: Biographies & Memoir | Series: Good Night Stories for Rebel Girls
The beloved New York Times bestsellers and Kickstarter crowdfunding sensations are available on audio for the first time, read by a star-studded fierce female cast including Alicia Keys, Ashley Judd, Danai Gurira, Esperanza Spalding, Janeane Garofalo, Mozhan Marn , Phillipa Soo, Rowan Blanchard, and Sam ira Wiley   Good Night Stories for Rebel Girls, Books 1-2 is packed with 200 bedtime stories about the lives of extraordinary women from the past and present, from Elizabeth I to Beyonc . Painters, scientists, dancers, chefs, astronauts, jazz singers, pharaohs, boxers, writers, political leaders...from every corner of the globe Each short biography is written in the style of a fairy tale, filling listeners with wonder and with a burning curiosity to know more about each hero.Good Night Stories for Rebel Girls, Books 1-2 will inspire young girls (and their mothers, their aunts, their cousins...) to be confident, to dream big, to cultivate their strength. Trade in princesses for presidents. Swap out Cinderella for Cleopatra tonight.Includes a PDF of two written exercises: "Write Your Story" & "Draw Your Portrait"   ...Show more
$19.99
AUD
Category: Biographies & Memoir | Series: Little People, Big Dreams
In this book from the critically acclaimed Little People, BIG DREAMS series, discover how Astrid Lindgren grew up to become one of the world's best-loved authors, and the creator of the irresistible Pippi Longstocking. Little Astrid grew up on an old farm in Sweden. Her childhood was very happy, so happ y that she never wanted to grow up. When she was four, her friend Edit read Astrid her first story. Suddenly, the entire place was filled with giants, witches, and fairies. They all came out from a magic object call a book. Astrid did her best to learn how to read, and once she started, she couldn't stop Soon, there were no books left to borrow from the library and her friends. Learn how Astrid turned her love of books and telling stories into a career as a world-renowned author. This moving book features stylish and quirky illustrations and extra facts at the back, including a biographical timeline with historical photos and a detailed profile of the inspiring writer's life.Little People, BIG DREAMS is a best-selling series of books and educational games that explore the lives of outstanding people, from designers and artists to scientists and activists. All of them achieved incredible things, yet each began life as a child with a dream. This empowering series offers inspiring messages to children of all ages, in a range of formats. The board books are told in simple sentences, perfect for reading aloud to babies and toddlers. The hardcover versions present expanded stories for beginning readers. Boxed gift sets allow you to collect a selection of the books by theme. Paper dolls, learning cards, matching games, and other fun learning tools provide even more ways to make the lives of these role models accessible to children.Inspire the next generation of outstanding people who will change the world with Little People, BIG DREAMS   ...Show more
$19.99
AUD
Category: Biographies & Memoir | Series: Little People, Big Dreams
From the critically acclaimed Little People, BIG DREAMS series, discover the life of Martin Luther King, Jr., the inspiring minister and civil rights activist. Little Martin grew up in a family of preachers: his dad was a preacher, his uncle was a preacher, his grandfather was a preacher...so maybe he'd become a great preacher too. One day, a friend invited him to play at his house. Martin was shocked when his mother wouldn't let him in because he was black. That day he realized there was something terribly unfair going on. Martin believed that no one should remain silent and accept something if it's wrong. And he promised himself that--when he grew up--he'd fight injustice with the most powerful weapon of all: words. This moving book features stylish and quirky illustrations and extra facts at the back, including a biographical timeline with historical photos and a detailed profile of the inspiring activist's life. Little People, BIG DREAMS is a best-selling series of books and educational games that explore the lives of outstanding people, from designers and artists to scientists and activists. All of them achieved incredible things, yet each began life as a child with a dream. This empowering series offers inspiring messages to children of all ages, in a range of formats. The board books are told in simple sentences, perfect for reading aloud to babies and toddlers. The hardcover versions present expanded stories for beginning readers. Boxed gift sets allow you to collect a selection of the books by theme. Paper dolls, learning cards, matching games, and other fun learning tools provide even more ways to make the lives of these role models accessible to children. Inspire the next generation of outstanding people who will change the world with Little People, BIG DREAMS!   ...Show more
$29.99
AUD
Category: Biographies & Memoir
What do scientists do all day? Find out in this fully illustrated book that features more than 100 scientists at work. Little ones can explore fourteen scenes of scientists at work in different environments - discover dinosaur bones with the paleontologist on a dig, meet zoologists at the nature reserve , see a doctor doing experiments on the International Space Station, collect seeds with a plant biologist at the botanical gardens, build a robot with a robotics scientist in the testing centre - turn the page to find out what each scientist is doing and how ...Show more
$24.99
AUD
Category: Biographies & Memoir
The true story of Anzac girl Sister Alice Ross-King, who sailed to war in December 1914 and became the most decorated woman in Australia. It was 1914 when Sister Alice Ross-King left Australia for the war. Nursing was her passion - all she had ever wanted to do. But Alice couldn't have imagined what she would see. She served four long years and was brave, humble and endlessly compassionate. Using extracts from Alice's actual diaries kept in the Australian War Memorial, this story captures the danger, the heartache and the history of the young nurse who would one day become the most decorated woman in Australia. ...Show more
$19.99
AUD
Category: Biographies & Memoir | Series: Little People, Big Dreams
In this book from the critically acclaimed Little People, BIG DREAMS series, discover the life of David Attenborough, the inspiring broadcaster and conservationist. Little David grew up in Leicester on the campus of a university, where his father was a professor. As a child, he spent hours in the scien ce library, collating his own specimens and creating a mini animal museum. When he was old enough to go to university, he studied science and zoology--but what he wanted most of all was to be close to the animals he was studying. So, he started working in television, visiting animals in their natural habitats, and telling the world the untold stories of these animals. This moving book features stylish and quirky illustrations and extra facts at the back, including a biographical timeline with historical photos and a detailed profile of the broadcaster's life. Little People, BIG DREAMS is a best-selling series of books and educational games that explore the lives of outstanding people, from designers and artists to scientists and activists. All of them achieved incredible things, yet each began life as a child with a dream. This empowering series offers inspiring messages to children of all ages, in a range of formats. The board books are told in simple sentences, perfect for reading aloud to babies and toddlers. The hardcover versions present expanded stories for beginning readers. Boxed gift sets allow you to collect a selection of the books by theme. Paper dolls, learning cards, matching games, and other fun learning tools provide even more ways to make the lives of these role models accessible to children. Inspire the next generation of outstanding people who will change the world with Little People, BIG DREAMS   ...Show more
$14.99
AUD
Category: Biographies & Memoir | Series: Aussie Stem Star Ser.
Age range 9 to 14Fiona Wood is a plastic surgeon whose expertise in burns treatment came to the world's attention in 2002 in the wake of the Bali bombings. From defending the weak and fixing the broken to fighting for her chance to study medicine, the story of plastic surgeon and spray-on skin inventor Fiona Wood shows us the value of dreams, hard work, and having the courage to do what is right.'She revolutionised treatment and outcomes for burns patients around the world – and she continues to work tirelessly in this area, striving for a better future. I think everyone she meets comes away affected and uplifted by her spirit, stamina, generosity and courage. It was an extraordinary honour to work with Fiona to tell her story.' — Cristy Burne ...Show more
$14.99
AUD
Category: Biographies & Memoir | Series: Aussie Stem Star Ser.
Age range 9 to 14Georgia Ward-Fear is most famous for her research into shifting ecological paradigms and animal behaviour. She is also an adventurer, travelling extensively in her sea kayak. Georgia Ward-Fear's conservation journey has seen her travel the world, empower young girls to become environmen tal leaders, and carry out trailblazing work to save native animals from the threat of cane toads.An inspiring story of an adventurous spirit whose love of the natural world has made her a STEM superstar.    ...Show more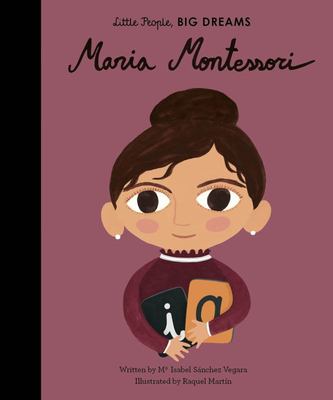 $19.99
AUD
Category: Biographies & Memoir | Series: Little People, Big Dreams
New in the critically acclaimed Little People, BIG DREAMS series, discover the incredible life of Maria Montessori, the pioneering teacher and researcher. Maria grew up in Italy at a time when girls didn't receive an equal education to boys. But Maria's mother was supportive of her dreams, and Maria we nt on to study medicine. She later became an early childhood expert--founding schools with her revolutionary educational theories and changing the lives of many children. This moving book features stylish and quirky illustrations and extra facts at the back, including a biographical timeline with historical photos and a detailed profile of the educator's life. Little People, BIG DREAMS is a best-selling series of books and educational games that explore the lives of outstanding people, from designers and artists to scientists and activists. All of them achieved incredible things, yet each began life as a child with a dream. This empowering series offers inspiring messages to children of all ages, in a range of formats. The board books are told in simple sentences, perfect for reading aloud to babies and toddlers. The hardcover versions present expanded stories for beginning readers. Boxed gift sets allow you to collect a selection of the books by theme. Paper dolls, learning cards, matching games, and other fun learning tools provide even more ways to make the lives of these role models accessible to children. Inspire the next generation of outstanding people who will change the world with Little People, BIG DREAMS! ...Show more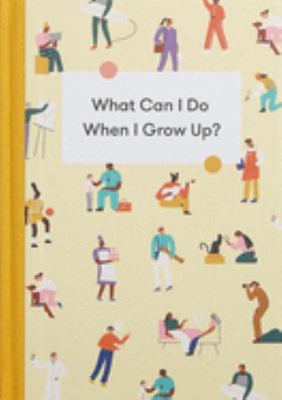 $32.99
AUD
Category: Biographies & Memoir
It's impossible for a child to spend too long around adults without one of them coming up and asking, as if it were the most normal thing in the world, "What do you want to do when you grow up?" They mean for this to be a relatively simple question; the idea is that you'll quite easily be able to say so mething like, "A teacher" or "A doctor" and then the adult will move on--and bother someone else. But the truth can be a lot more complicated, and if you've ever felt confused or annoyed by the question, you have every right: Knowing what you might want to do with your working life is one of the biggest, oddest, and hardest questions of all. It might take many decades to find a good answer to it--and it's one that most adults are still grappling with... This is a unique book about careers and the world of work written expressly for children. It takes us on a journey around some of the most essential questions within the topic: How can one discover one's passions?, what should a "good" job involve?, what is a good amount of money to try to make?, how does the economy function?--and acknowledges that the job you might do one day probably doesn't even exist now. The result is a book that should spark some exceptionally fruitful conversations and help children look to their future work life with positivity and anticipation. ...Show more
$14.99
AUD
Category: Biographies & Memoir | Series: Aussie Stem Star Ser.
Age range 9 to 14'Life is about making a difference,' Munjed says. "We all have a mission in life, to leave behind a legacy." His resilience, determination and view of the world as a glass half full, not half empty, has helped him excel in his chosen career. Highlights include his development of an impr oved osseointegration prosthetic limb, a new surgery that inserts a titanium implant into the bone, allowing patients to recover a certain level of feeling and greater mobility. His humanitarian work is equally as impressive, and includes being an ambassador for Red Cross, working with Amnesty International, and becoming a patron of the Asylum Seekers Centre.'I admire the way Munjed works tirelessly to give back to others less fortunate than himself. I hope that by sharing ways Munjed has over-come obstacles in his life journey, that readers will be inspired to seek ways to remain positive when they are also faced with hardship.' — Dianne Wolfe ...Show more