$17.99
AUD
Category: Animals & Natural World
The answers to lifes biggest questions can be found in the smallest places, once you are ready to look. Get set for an insightful (and hilarious) peek into what we can learn from the world of the ant.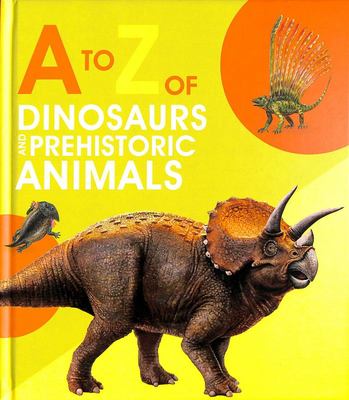 $19.99
AUD
Category: Animals & Natural World
With a contemporary design, fun information and engaging images, the books in the A-Z series are the perfect first guides to popular non-fiction topics.  
$35.00
AUD
Category: Animals & Natural World
True tales of wild and wonderful lives to be treasured forever! In this fascinating and touching book, children can learn about 50 courageous creatures from around the world and throughout history. This captivating collection gathers heart-warming, surprising and often emotionally powerful stories of b ravery, discover and friendship. Featuring a range of animals - from heroes, helpers and adventurers to achievers and many more - young readers will discover some of the most famous and unforgettable animals of all time. Compelling and visually arresting in equal measure, this is the perfect introduction to just some of the amazing animals whose wild lives have made history. ...Show more
$24.99
AUD
Category: Animals & Natural World
Antarctica - an icy desert with mountain ranges and sleeping volcanoes, home to the spinning end of the earth and to a diverse array of quirky creatures. From the artist who brought us My Superhero and Colour Me, Moira Court brings Antarctica to life in this gorgeous new picture book, combining clever c ounting with lyrical prose and stunning artwork. ...Show more
$24.99
AUD
Category: Animals & Natural World
The Australia Survival Guide is jam-packed with facts, stories and life-saving information about Australia's most dangerous things - snakes, spiders, sharks, bushfires, floods, cyclones and more. There's also a few cute and cuddly animals that might surprise you and some mythical creatures to consider. But this is no boring textbook, it's written as if you were playing the ultimate survival game. Only in this game, you can't respawn, there's no multi-player, no one to save you . . . it's do or die. Perfect for fans of Guinness World Records, The Zombie Survival Guide or Ripley's Believe it or Not! ...Show more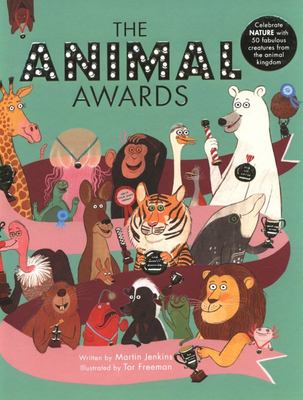 $22.99
AUD
Category: Animals & Natural World
Celebrate the most spectacular species in the animal kingdom with this amazing book of animals, illustrated by Tor Freeman.   Fifty fantastic creatures are awarded prizes to celebrate their most dazzling talents and some unusual skills. Roll up, roll up! The Animal Awards are about to begin. Who will win the Terrific Teeth Award? Who will claim the title of Most Smelly? Who will win the prize for Best at Pretending To Be A Plant?   Celebrate with 50 brilliant animals from around the world who represent nature's rich tapestry. Featuring: Mound-building termite - great bustard - chimpanzee - peregrine falcon - deep-sea anglerfish - giant octopus - emperor penguin - African elephant - wandering albatross - earthworm - leaf-cutter ant - Cuvier's beaked whale - lion - chameleon - honey bee - naked mole rat - honey badger and honey guide bird - wolf - bat - skunk - tiger - electric ray - giant panda - humpback whale - European eel - Arctic tern - caribou - beaver - orb-web spider - kangaroo - giraffe - mosquito - lyre-bird - pistol shrimp - woodpecker - blacksmith bullfrog - cheetah - dung beetle - vulture - tortoise - ostrich - leaf-tailed gecko - flounder - false coral snake - cuttlefish - lion's mane jellyfish - axolotl - giant clam - polar bear ...Show more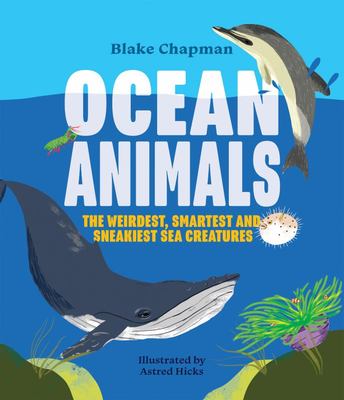 $29.99
AUD
Category: Animals & Natural World
Dive into the incredible world of ocean animals! Ocean animals are truly awesome. They come in every size, color and shape imaginable. They are also some of the weirdest, sneakiest and smartest animals on the planet! This book focuses on the features and skills that make these creatures extra-incredib le. You will discover animals that are masters of defense and others that use high speeds to eat or avoid being eaten. There are sea creatures that use their size as an advantage, both big and small, and others that are just really, really smart! Whether you're a fan of fish, a connoisseur of crustaceans, mad about molluscs or just love jellyfish, Ocean Animalshas got you covered. You may even discover some fantastical creatures you never knew existed. Full of fun facts, "sea-lebrity" species profiles and amazing pictures, you will also learn about issues threatening marine life and tips on how to help protect our amazing ocean environments. Features: Reveals the unique features that enable marine animals to thrive in their habitats Inspires young readers to tackle the challenges of ocean pollution, biodiversity loss and climate change Presents key themes and concepts from the Australian curriculum, providing a fun resource for teaching Highly visual and engaging content, making learning easy and fun ...Show more
$35.00
AUD
Category: Animals & Natural World | Reading Level: Children's - Grade 4-6, Age 9-11
Explore ten of the world's most diverse environments and reveal their hidden secrets with a magic coloured lens that illuminates each page in a kaleidoscope of colour. Discover the dark and mysterious creatures of the night, whose super-sensory powers allow them to live and survive in the shadows, the n switch the lens to step into daylight, where the heat of the sun supercharges the secret lives of creatures big and small. Finally, use the third lens to reveal the luscious plant life of every habitat as you travel through a jungle, a reef, grasslands, woodland and uncover a world that never sleeps. This is an animal book like no other, allowing you to view the natural world in full technicolour. ...Show more
$19.99
AUD
Category: Animals & Natural World
Stylish artwork by award winner Owen Davey makes this 3-D introduction to dinosaurs a standout.   Watch long-extinct creatures spring to life in a striking first pop-up book for budding paleontologists. Showcased are fifteen dinosaurs and prehistoric reptiles, from Ankylosaurus to Velociraptor, each o ne accompanied by its name and pronunciation. At once simple and sophisticated, Owen Davey's striking pop-ups, with their geometric patterns of spiky scales, dramatic splotches, and dotted feathers, are sure to mesmerize dinosaur aficionados of all ages. ...Show more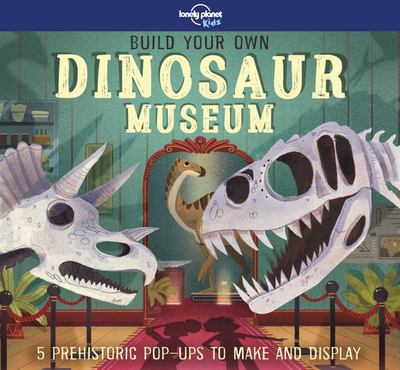 $29.99
AUD
Category: Animals & Natural World | Series: Lonely Planet Kids
Calling all dinosaur experts! We need your help. We have just received a crate of dinosaur fossils - and they need assembling! Fast! Can you find the right room for each skeleton and build them in time for the museum's big opening? There are five pop-up dinosaurs to put back together, including a Trice ratops, Stegosaurus and T-rex. It's going to be roarsome! Lonely Planet's Build Your Own Dinosaur Museum is an activity book with a difference, where you get to play chief paleontologist. The museum rooms are ready, but there aren't any skeletons to display. It's up to you to figure out which one is which and where they need to go. Fun, interactive and with lots of facts to discover, this book is perfect for any dinosaur fan, budding biologist or model maker.   About Lonely Planet Kids: Lonely Planet Kids - an imprint of the world's leadingtravel authority, Lonely Planet - published its first book in 2011. Over the past 45 years, Lonely Planet has grown a dedicated global community of travelers, many of whom are now sharing a passion for exploration with their children. Lonely Planet Kids encourages the next generation of global citizens to learn about the world around them with engaging books on culture, sociology, geography, nature, history, space and more. Whether at home, in school or on the road, every day can be an adventure. Come explore! ...Show more
$29.99
AUD
Category: Animals & Natural World
In the first pages, children learn that bugs live nearly everywhere on the planet and gain tips on how to become a young bug spotter. As the book continues, the scenic compositions on each page are dedicated to key groups of bugs, including beetles, moths, butterflies, bees, snails, crickets, grasshoppe rs, worms, and spiders. Some spreads approach the world of bugs thematically, such as bugs that come out at night, baby bugs, and life cycles, how bugs hide and show off, and how some bugs love to live in your home. The conversational, funny text is also full of facts that will astonish children and adults, and accompanied by Yuval Zommer's colorful illustrations. ...Show more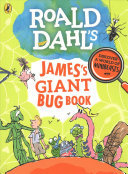 $16.99
AUD
Category: Animals & Natural World
Join James, The Centipede, The Earthworm and the rest of the gang in this bug-packed journey around the world of insects. It's packed with fascinating facts about creepy-crawlies, and fun activities to try at home such as making an ant farm and building your very own bug hotel!