$35.00
AUD
Category: Animals & Natural World | Series: Illumi
Journey back in time to the Triassic, Jurassic and Cretaceous periods with Illumisaurus, coming face-to-face with prehistory's most spectacular dinosaurs, plants and animals. Bring this lost world to kaleidoscopic life with your magic three-colour viewing lens (included). With your lens in hand, discove r amazing places and the creatures that roamed them many millions of years ago. • Your green lens reveals a location, spanning 9 ancient land masses across millions of years. Learn how these places transformed over time to become the habitats of the most spectacular life on Earth. • Your red lens brings to life the mightiest beasts ever to walk the planet: the dinosaurs. Meet a T. rex up close, run with packs of velociraptors and marvel at the gigantic brachiosaurus as you discover how these animals came to rule the Earth. • Your blue lens uncovers the wildlife that lived alongside and after the dinosaurs, including monstrous dragonflies, woolly mammoths and fungi taller than trees. • Fact pages fill in the details and guide you through a world bursting with life and colour. The latest in the bestselling Illumi series, Illumisaurus is a hidden-world adventure with a fascinating scientific angle, and the perfect gift fordinosaur enthusiasts 7 years and older. Innovative illustrations from award-winning design duo Carnovsky make this a natural history like no other, with hundreds of places, plants and creatures to discover on three layers of detailed artwork. How many dinosaurs will you find on your prehistoric journey? ...Show more
$35.00
AUD
Category: Animals & Natural World | Reading Level: Children's - Grade 4-6, Age 9-11
Explore ten of the world's most diverse environments and reveal their hidden secrets with a magic coloured lens that illuminates each page in a kaleidoscope of colour. Discover the dark and mysterious creatures of the night, whose super-sensory powers allow them to live and survive in the shadows, the n switch the lens to step into daylight, where the heat of the sun supercharges the secret lives of creatures big and small. Finally, use the third lens to reveal the luscious plant life of every habitat as you travel through a jungle, a reef, grasslands, woodland and uncover a world that never sleeps. This is an animal book like no other, allowing you to view the natural world in full technicolour. ...Show more
$29.99
AUD
Category: Animals & Natural World | Series: The Big Book
In the first pages, children learn that bugs live nearly everywhere on the planet and gain tips on how to become a young bug spotter. As the book continues, the scenic compositions on each page are dedicated to key groups of bugs, including beetles, moths, butterflies, bees, snails, crickets, grasshoppe rs, worms, and spiders. Some spreads approach the world of bugs thematically, such as bugs that come out at night, baby bugs, and life cycles, how bugs hide and show off, and how some bugs love to live in your home. The conversational, funny text is also full of facts that will astonish children and adults, and accompanied by Yuval Zommer's colorful illustrations. ...Show more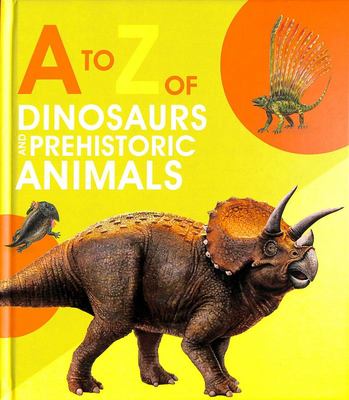 $19.99
AUD
Category: Animals & Natural World
With a contemporary design, fun information and engaging images, the books in the A-Z series are the perfect first guides to popular non-fiction topics.  
$17.99
AUD
Category: Animals & Natural World
The answers to lifes biggest questions can be found in the smallest places, once you are ready to look. Get set for an insightful (and hilarious) peek into what we can learn from the world of the ant.  
$19.99
AUD
Category: Animals & Natural World
Discover the lifestyles, habitats, and behaviors of the animal kingdom as you've never seen them before with The Encyclopedia of Animals. Each page of this comprehensive guide is packed with amazingly detailed artworks and full-color photographs. From the flying squirrel to the yellow-bellied sapsucker , and from the fire ant to the sun bear, animals are seen in all their splendid variety in this fascinating visual guide. Divided by class and family, the sections in this book clarify the distinguishing traits of the animals, which are depicted in colorful scientific drawings; captions provide additional information. User-friendly and with the sections marked by color tabs for quick consultation, this book could serve as a field guide or a desk reference. Shown in all their glory, here are the gulper eel, the blue wildebeest, the giant African bullfrog, the Sumatran Orangutan, the Chilean flamingo, and the tiny but terrifying anglerfish. Many of the book's images show the animals in their natural environment and behaving as they would in the wild. An orangutan is shown swinging from a branch, a bird-of-paradise is illustrated during a courtship display, and hyenas are depicted in pursuit of zebra prey. Map icons illustrate the animal's distribution around the world, while key fact boxes highlight features of the animal's anatomy, diet, and genus. Learn more about your favorite species, from the smallest insects to the largest mammals, with expert information and up-to-date population statistics throughout. User-friendly and accessible, this is the perfect modern encyclopedia for animal enthusiasts of all ages. ...Show more

$29.99
AUD
Category: Animals & Natural World
Dive into the incredible world of ocean animals! Ocean animals are truly awesome. They come in every size, color and shape imaginable. They are also some of the weirdest, sneakiest and smartest animals on the planet! This book focuses on the features and skills that make these creatures extra-incredib le. You will discover animals that are masters of defense and others that use high speeds to eat or avoid being eaten. There are sea creatures that use their size as an advantage, both big and small, and others that are just really, really smart! Whether you're a fan of fish, a connoisseur of crustaceans, mad about molluscs or just love jellyfish, Ocean Animalshas got you covered. You may even discover some fantastical creatures you never knew existed. Full of fun facts, "sea-lebrity" species profiles and amazing pictures, you will also learn about issues threatening marine life and tips on how to help protect our amazing ocean environments. Features: Reveals the unique features that enable marine animals to thrive in their habitats Inspires young readers to tackle the challenges of ocean pollution, biodiversity loss and climate change Presents key themes and concepts from the Australian curriculum, providing a fun resource for teaching Highly visual and engaging content, making learning easy and fun ...Show more
$32.99
AUD
Category: Animals & Natural World
Dangerous animals get a bad rap, but this beautifully illustrated encyclopaedia helps us appreciate the incredible features of some of our more hair-raising animal species. With more than sixty of the most deadly and dangerous animals from across the world to explore, every page of this beautifully ill ustrated volume is more eye-opening than the last. You will learn interesting facts about these fascinating species, (many of which you won't have even known were deadly) such as how they have adapted to survive and whether we should be threatened by these animals or appreciate them for their incredible features. Children and adults alike will pore over the breathtaking scientific illustrations of unusual animals from the Cone Shell to the Wolverine and the Irukandji Jellyfish to the Slow Loris, debating their relative dangerous features, learning about science and nature along the way.  This gorgeous hardcover book is illustrated in exquisite detail by award-winning author and illustrator, Sami Bayly. A brilliant companion to The Illustrated Encyclopaedia of Ugly Animals. ...Show more
$39.99
AUD
Category: Animals & Natural World | Series: DK
A beautiful gift, this is a children's animal encyclopedia with a twist. Alongside interesting facts are the stories and myths behind children's favourite animals as well as incredible pictures and stunning illustrations. Containing more than 100 species, this beautiful modern bestiary will take childr en through the animal kingdom from the huge whale to the tiny spider. Discover how the koala got its name or which animal the Ancient Egyptians thought rolled the Sun across the sky. Each page features fun animal facts and detailed close-up photographs for children to pore over, including firm favourites such as dolphins, tigers and butterflies as well more unusual animals such as walrus, lemur and peacock. A perfect gift for children who can't get enough of animals, wildlife and nature, An Anthology of Intriguing Animals covers animals big and small and feathered and furred and will be a treasured favourite book. ...Show more
$29.99
AUD
Category: Animals & Natural World
Dive deep into the hidden depths of the world's oceans and seas. Did you know that oceans cover 70% of our planet? That's a lot to explore Plunge into Lonely Planet Kids' The Ocean Book to travel around the world and discover amazing animals, birds and plants who call the ocean home, explore the ruins o f shipwrecks and underwater cities, meet marine biologists and fishers who work on the water. You'll also come ashore to discover amazing islands and beaches, and learn what it's like to live in a remote place in the middle of the ocean. Join explorers on their voyages to learn about the sea, from the very first explorations and trade routes, to the latest technology used to discover what lies in the ocean's forbidden depths. What effect does climate change have on our oceans? What about plastic waste and oil spills? Learn about how the ocean has been put in danger by humans and the ways you can help make a difference and protect the seas for future generations. Chapters include: Oceans of the World Prehistoric Oceans The Ocean Environment Ocean Life Coasts and the Intertidal Zone Offshore Margins The Open Ocean The Deep Ocean Islands Polar Oceans Ocean Exploration Using, Abusing and Protecting the Oceans About Lonely Planet Kids: Lonely Planet Kids - an imprint of the world's leading travel authority Lonely Planet - published its first book in 2011. Over the past 45 years, Lonely Planet has grown a dedicated global community of travelers, many of whom are now sharing a passion for exploration with their children. Lonely Planet Kids educates and encourages young readers at home and in school to learn about the world with engaging books on culture, sociology, geography, nature, history, space and more. We want to inspire the next generation of global citizens and help kids and their parents to approach life in a way that makes every day an adventure. Come explore ...Show more
$24.99
AUD
Category: Animals & Natural World
The Australia Survival Guide is jam-packed with facts, stories and life-saving information about Australia's most dangerous things - snakes, spiders, sharks, bushfires, floods, cyclones and more. There's also a few cute and cuddly animals that might surprise you and some mythical creatures to consider. But this is no boring textbook, it's written as if you were playing the ultimate survival game. Only in this game, you can't respawn, there's no multi-player, no one to save you . . . it's do or die. Perfect for fans of Guinness World Records, The Zombie Survival Guide or Ripley's Believe it or Not! ...Show more