$24.99
AUD
Category: Picture Books
With a strong message of hope, interconnectedness, and empowerment, This Small Blue Dot features a little girl explaining the world to her baby sister. She hits on small wonders, big lessons, and everything in between, from sharing the joy of silly dances to contemplating the nature of this "small blue dot" we all live on. Author and illustrator Zeno Sworder, who hails from a multicultural background, wrote this story when his daughter was unable to find picture books with characters who looked like her. His precocious young narrator has opinions on plenty of things: nature and the environment, embracing difference, the power of imagination--and the trouble with broccoli. Rich pencil and crayon illustrations conjure up memories of childhood in this celebration of who we are, where we come from, and where our dreams may take us. In This Small Blue Dot, Sworder captures not only life lessons but also the fun, often strange experience of being a member of the human family on planet Earth.   ...Show more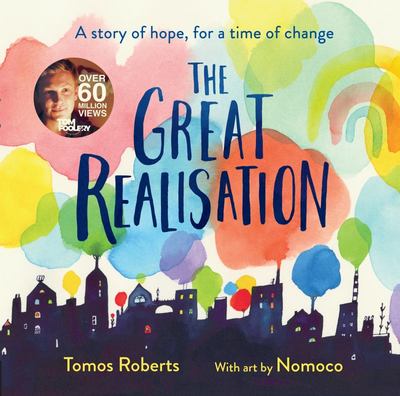 $24.99
AUD
Category: Picture Books
A post-pandemic bedtime tale that has captured the hearts of millions. First performed in response to the Coronavirus pandemic, Tomos Roberts' inspiring poem, with its message of hope and resilience, has been viewed more than 60 million times and translated into over 20 languages worldwide. From simple acts of kindness, to the creativity within us all, The Great Realisation is a celebration of the many things that have brought us together at a time of crisis. It captures, with magical resonance, the thoughts and feelings of millions worldwide as we adapt to a new way of life, cast aside old habits and reflect on what truly matters to us. It is a story for all readers, young or old, who dare to dream of a fairer, kinder, more loving world. ...Show more
$22.99
AUD
Category: Picture Books
Meet LONG JOHN McRON, SHIP'S COOK . . . and the most unusual babysitter you've ever seen. Long John has a whole crew of wild pirates in tow, and--for one boy and his sister--he's about to transform a perfectly ordinary evening into a riotous adventure beneath a pirate moon. It's time to make some PIRATE STEW. Marvelously silly and gloriously entertaining, this tale of pirates, flying ships, doughnut feasts and some rather magical stew is perfect for all pirates, both young and old. With a deliciously rhyming text from master storyteller Neil Gaiman and spellbinding illustrations by the supremely talented Chris Riddell, this is the picture book of the year!  Pirate Stew! Pirate Stew! Pirate Stew for me and you! Pirate Stew, Pirate Stew Eat it and you won't be blue You can be a pirate too!   ...Show more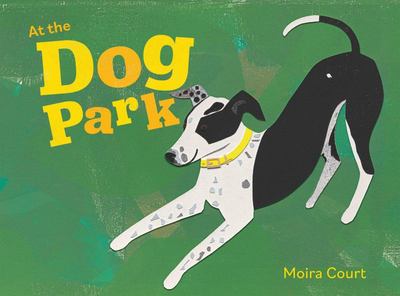 $24.99
AUD
Category: Picture Books
In lively rhyming prose, Moira Court captures all the fun and diversity of the dog park - 'This dog is loud, this one is quiet. This dog is tiny, this one's a giant.' Each illustration is created using layered woodblock prints, screen-printing and collage. Children will love identifying their favourite dog breeds and what dogs they have seen at the park while learning about opposites. ...Show more
Found (HB)
by Bruce Pascoe; Charmaine Ledden-Lewis (Illustrator)
$24.99
AUD
Category: Picture Books
This gentle story set in the rugged Australian bush is about a small calf who becomes separated from his family. The little calf is alone and simply wants his mother, sisters and brothers. He can see other animals, and after running to the river, manages to ask some horses if they are his family. The ca lf's family have been taken away in the back of a noisy truck. So begins the little calf's journey to find his family. In Found we share the calf's point of view in an evocative story, accompanied by stunning illustrations. ...Show more
Shine
by Danny Parker; Ruth de Vos
$24.99
AUD
Category: Picture Books
Shine is a love song between a parent and a child, celebrating the beauty and joy of everyday family life, through mess and chaos and daily routines. Shine is also a story that seeks to find the beauty in ordinary things- the wonder of a lazy afternoon, the joy of being together. It is an attempt to put words to that spark of connection that we have with each other. ...Show more
$16.99
AUD
Category: Picture Books
Bluey wants to play Mum School instead of having her bath. But will the kids listen to her? A gorgeous hardback book for kids of all ages. Bluey has been a phenomenal success since airing on ABC KIDS in October 2018, amassing legions of dedicated fans and hugely popular ranges of books, toys, clothes, g ames and more. It holds the coveted position of being the most watched program ever on ABC iView, with over 260 million plays for Series One, and is the winner of an International Emmy for Most Outstanding Children's Programme.   ...Show more
Family
by Aunty Fay Muir; Jasmine Seymour (Illustrator); Sue Lawson
$24.99
AUD
Category: Picture Books | Series: Our Place Ser.
Age range 3 to 9 Family is a thoughtful contemplation for all to learn the different ways that family makes us whole. This beautifully illustrated children's picture book shows everyone that 'family' can be about heart and home; an endless sky; stories and songs. It  'learns' us how to be with each othe r and with Country. Families come in all shapes and sizes, and this remarkably simple story teaches us all, that family can be many things. ...Show more
$24.99
AUD
Category: Picture Books
The World Needs Who You Were Made to Be, the second children's book by New York Times bestselling author Joanna Gaines, illustrated by Julianna Swaney, celebrates how creativity and acceptance can come together to make for a bright and beautiful adventure. The book follows a group of children as they each build their very own hot-air balloons. As the kids work together, leaning into their own skills and processes, to fill the sky with beautiful colors, we discover that the same is true for life--it's more beautiful and vibrant when our differences are celebrated. Together with Joanna, you and your kids will take a journey of growth and imagination as you learn in full color that: We should celebrate every child's one-of-a-kind strengths as well as teamwork and acceptance of differences Everything can be made more beautiful when we share our talents and abilities We should lend a helping hand and do our best to take care of one another The World Needs Who You Were Made to Be is a vibrant picture book perfect for: Ages 4-8 Parents, libraries, classroom story times, and discussions about diversity and being a good human being Households that enjoy watching Chip and Joanna on Magnolia Network and HGTV's Fixer Upper With plenty of pink, a bounty of blue, orange and green and yellow too, this vibrant hot-air balloon adventure celebrates every child and teaches kids that we are in this together. "You're one of a kind, and it's so clear to see: The world needs who you were made to be." ...Show more
$24.99
AUD
Category: Picture Books
Splash into summer with this glorious love letter to the seasons. Combining Jane Godwin's sparkling text and Alison Lester's whimsical watercolours, Sing Me the Summer celebrates those precious everyday moments that stay with us forever.
$27.99
AUD
Category: Picture Books
A majestic polar bear heads out on a mysterious walk in a dazzling, playful collaboration from an exciting pair of picture-book creators. Follow a magnificent polar bear through a fantastic world of snow and shockingly blue sea. Over the ice, through the water, past Arctic animals and even a human . . . where is he going? What does he want? Acclaimed author Mac Barnett's narration deftly balances suspense and emotion, as well as poignant, subtle themes, compelling us to follow the bear with each page turn. Artist Shawn Harris's striking torn-paper illustrations layer white-on-white hues, with bolts of blue and an interplay of shadow and light, for a gorgeous view of a stark yet beautiful landscape. Simple and thought-provoking, illuminating and intriguing, this engaging picture book will have readers pondering the answer to its final question long after the polar bear has continued on his way.   ...Show more
Day Break
by McQuire, Amy with illustrations by Matt Chun
$24.99
AUD
Category: Picture Books
Day Break is the story of a family making their way back to Country on January 26. We see the strength they draw from being together, and from sharing stories as they move through a shifting landscape. The story refocuses the narratives around 'Australia Day' on Indigenous survival and resistance, and i n doing so honours the past while looking to the future. Confronting yet truthful, painful yet full of hope, Day Break is a crucial story that will open up a conversation on truth-telling for the next generation. ...Show more