Doctor/Hospital/Dentist, including toilet training
$24.99
AUD
Category: Classics/Collections
"This is the first time / There's ever been you, / So I wonder what wonderful things / You will do." In this timeless poem about growing up, Emily Windfield Martin explores all the things you can choose to be, from brave and bold to creative and wise. Filled with beautiful, quirky illustrations and cl ever rhyme, grown-ups will love reading this book to their children at any age as they lovingly consider all the possibilities that lie ahead. Its enduring message of love and acceptance as children grow and change is both universal and poignant, and it one to share over and over again. ...Show more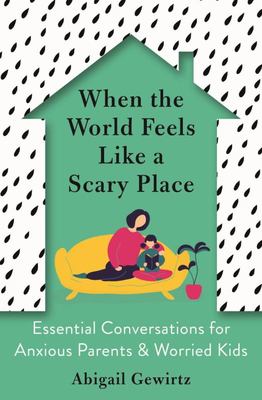 $29.99
AUD
Category: Anxiety/Fears
A timely guide to talking to our kids about the things that worry them. An urgent and necessary book by prominent child psychologist Dr Abi Gewirtz, When the World Feels Like a Scary Place brings solutions to a problem that is only going to get worse - how bad things happening in the world affect our c hildren, and how we can raise engaged and confident kids in spite of them.To say we live in an age of anxiety is an understatement. The myriad problems in the world are almost impossible to tune out. The problem is, most children can't put these issues in perspective, and parents (who are often anxious themselves) can have a hard time talking to their kids without making it worse. Dr Gewirtz offers clear and practical advice for having the kind of tough conversation with your kids that really helps.Through conversation scripts, talking points, prompts and insightful asides, When the World Feels Like a Scary Place is an indispensable guide to talking to our kids about the big things that worry them - making us calmer parents with more resilient children. ...Show more
Howl
by Kat Patrick
$24.99
AUD
Category: Issues and feelings
Howl is a masterfully told and exquisitely drawn story of a young girl's way of expressing and resolving big feelings. Maggie has had a very bad day. First of all, the sun was the wrong shape, in a sky that was too blue. The spaghetti was too long, and her pajamas were the wrong kind of pajama. Then Maggie begins to have wolfish thoughts... ...Show more
Missing Marvin
by Sue DeGennaro (Illustrator)
$24.99
AUD
Category: Resilience, confidence and wellbeing
Marvin loves his job. He has never missed a day of work. Sometimes his friends play jokes to pass the time. Sometimes the jokes are on Marvin. Then, one day, Marvin isnt where he usually is. Where is Marvin?
$19.99
AUD
Category: Resilience, confidence and wellbeing
This positive and empowering guide, by bestselling mindset author Matthew Syed, will help boys and girls build resilience, fulfil their potential and become successful, happy, awesome adults. I'm no good at sport ... I can't do maths ... I really struggle with exams ... Sound familiar? If you believe you can't do something, the chances are you won't try. But what if you really could get better at maths, or sport or exams? In fact, what if you could excel at anything you put your mind to? You Are Awesome can help you do just that, inspiring and empowering young readers to find the confidence to realise their potential. The first children's book from Times journalist, two-time Olympian and best-selling mindset author Matthew Syed, it uses examples of successful people from Mozart to Serena Williams to demonstrate that success really is earned rather than given, and that talent can be acquired. With hard work and determination, practice and self-belief, and, most importantly, a Growth Mindset, there's no reason why anyone can't achieve anything. Practical, insightful and positive, this is the book to help children build resilience, embrace their mistakes and grow into successful, happy adults. Also available: The You Are Awesome Journal. Whether setting out your goals, planning the best practice ever, keeping calm with breathing exercises or making paper aeroplanes to understand marginal gains, you'll love the brilliant activities in The You Are Awesome Journal - it's the perfect companion to You Are Awesome! ...Show more
$24.99
AUD
Category: Death/Dying/Grief/Dementia
Sadness has come to live with me and I am building it a shelter. I am building a shelter for my sadness and welcoming it inside. A small boy creates a shelter for his sadness, a safe space where Sadness is welcome, where it can curl up small, or be as big as it can be, where it can be noisy or quiet, o r anything in between. The boy can visit the shelter whenever he needs to, every day, sometimes every hour, and the two of them will cry and talk or just sit, saying nothing. And the boy knows that one day Sadness may come out of the shelter, and together they will look out at the world, and see how beautiful it is. A poignant and heart-warming picture book exploring the importance of making space and time for our own griefs, small or large, sensitively visualized with David Litchfield's stunning illustration. Anne Booth was inspired to write this book by the words of Etty Hillesum, a Holocaust victim who wrote: 'Give your sorrow all the space and shelter in yourself that is its due, for if everyone bears grief honestly and courageously, the sorrow that now fills the world will abate. But if you do instead reserve most of the space inside you for hatred and thoughts of revenge-from which new sorrows will be born for others-then sorrow will never cease in this world. And if you have given sorrow the space it demands, then you may truly say: life is beautiful and so rich.' (Esther 'Etty' Hillesum (15 Jan 1914 - 30 Nov 1943) ...Show more
$17.99
AUD
Category: Family
 An inclusive picture book for grandparents everywhere. In every country around the world are grandpas short and tall. Though they go by different names, we love them one and all. From brilliant new talents Ashleigh Barton and Martina Heiduczek, comes a charming and heart-warming book that celebrates th e many different ways we say grandpa. What Do You Call Your Grandpa? is a love letter to grandfathers and families from every corner of the globe.   ...Show more
$24.99
AUD
Category: Picture Books
My Dad has a shadow that's blue as can be, and there's nothing but blue in my whole family tree. But mine is quite different, it's not what you think. For mine is not blue... My shadow is PINK! An uplifiting book about daring to be different and having thecourage to be true to yourself. My Shadow is Pink is a beautifully written rhyming story that touches on the subjects of gender identity, self acceptance, equality and diversity. Inspired by the author's own little boy, 'Shadow's' main character likes princesses, fairies and things 'not for boys'...he soon learns (through the support of his dad) that everyone has a shadow that they sometimes feel they need to hide. This is an important book for a new generation of children (and adults alike) which exemplifies the concepts of unconditional love, respect and positive parenting. ...Show more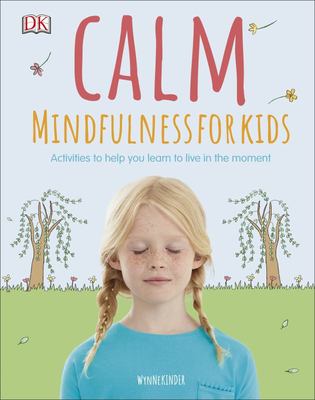 $19.99
AUD
Category: Mindfulness
Teach your kids how to focus their thoughts and notice the world around them with this fun mindfulness kids activity book. Mindfulness activities are a great way to teach children about their thoughts and feelings and how to understand them - while having fun at the same time. This book is packed with a ctivities - make a mindfulness jar, learn how to appreciate food with mindful eating, and get out into nature and explore the outside world. Calm: Mindfulness for Kids has everything you need to know about focusing your child's mind to help them enjoy and appreciate things that they take for granted every day, while boosting their confidence and self-esteem. Children are guided through each activity, to make sure they achieve maximum enjoyment and awareness. All children will learn and react to each activity in a different way and parent's notes give advice on how to encourage children to embrace mindfulness in the modern world. Each specially designed activity is flexible for each child's needs and inspires them to seek calmness and tranquility in all situations. Calm: Mindfulness for Kids shows that supporting a child's positive mental health doesn't need to be expensive, time-consuming, or difficult. Activities help children to de-stress, focus, and get moving while having fun. ...Show more
$19.99
AUD
Category: Issues and feelings | Series: The Odd 1s Out
The sequel to The New York Times best-selling The Odd 1s Out, from YouTube phenomenon James Rallison whose YouTube videos are all about his 'odd' behavior. With over 13 million subscribers and millions more followers on social media, these animations have found their way into the hearts of fans who also feel like a bit of an odd one. In this second instalment in the Odd 1s Out series, James is back with characters, stories, and opinions, including: The upside of the robot uprising, Questionable pizza toppings, Strange yet completely reasonable fears, Inventions that don't exist, but should. Offering advice on accepting your quirks and growing up in the Internet age, The Odd 1s Out: The First Sequel is sure to be a musthave for old and new fans alike.   ...Show more
$14.99
AUD
Category: Issues and feelings | Series: Being You Ser.
BEING WILDLY KIND is an infectious, fun and hope-filled book packed full of ideas to build empathy and compassion in kids of all ages.Why just be kind when you can BE WILDLY KIND? BE WILDLY KIND to people! BE WILDLY KIND to animals! BE WILDLY KIND to the planet! Being wildly kind is a magical power that can help change the world in big and small ways. ...Show more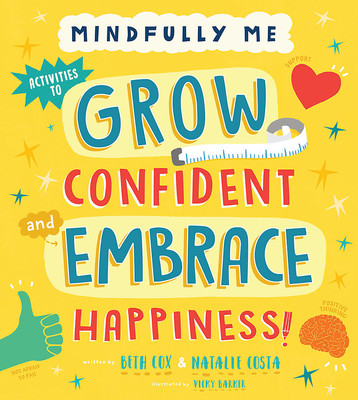 $9.99
AUD
Category: Resilience, confidence and wellbeing
From dealing with friendship wobbles to embracing mistakes, coping with change and practising self-care, the activities at the heart of this book are designed to help you discover just what you can do!Learn to be self-assured! Confidence is like a muscle, and any muscle can benefit from a bit of coachin g to stretch and strengthen it.Learn to master your emotions! When we understand our tricky feelings, we can flourish in our relationships with ourselves and with others.   ...Show more