Includes divorce, separation, same sex parents & single parents.
$17.99
AUD
Category: Family
 An inclusive picture book for grandparents everywhere. In every country around the world are grandpas short and tall. Though they go by different names, we love them one and all. From brilliant new talents Ashleigh Barton and Martina Heiduczek, comes a charming and heart-warming book that celebrates th e many different ways we say grandpa. What Do You Call Your Grandpa? is a love letter to grandfathers and families from every corner of the globe.   ...Show more
My Two Super Mums
by Bronny Fallens; Muntsa Vicente (Illustrator)
$14.95
AUD
Category: Family
'It's just mum and me and that's okay, we have lots of fun, just her and me, everyday'. All children need to feel loved, safe and secure. My Super Single Mum aims to reassure children of single parent mums that they are indeed no dMy Two Super Mums is the latest edition to the wonderful series written b y Bronny and illustrated by our wonderful new illustrator Fleure Vaslet. Fleure is an English born Australian based Artist living bayside and the two met through the primary school where both their daughters attend. What has ensued is not just a beautiful friendship but a marvellous collaboration between two mums who believe families should be celebrated in all their shapes and sizes.   My Two Super Mums presents a family of four: two mums and two daughters enjoying their day-to-day life. Written in a simple verse style the story conveys the message that it doesn't matter the makeup of your family, as long as you are happy and loved.ifferent from other children, even though their family situation may be. This delightfully colourful and fun tale is perfect for all single mums to read to their children, and it will also empower them to feel the job they are doing is super and valued too. ...Show more
Who's Your Real Mum?
by Bernadette Green; Anna Zobel (Illustrator)
$24.99
AUD
Category: Family
A beautifully illustrated story, written with a light and humorous touch, that celebrates nontraditional families and captures exactly what lies at the heart of family life - love. 'Elvi, which one is your mum?' 'They're both my mums.' 'But which one's your real mum?' When Nicholas wants to know which o f Elvi's two mums is her real mum, she gives him lots of clues. Her real mum is a circus performer, and a pirate, and she even teaches spiders the art of web. But Nicholas still can't work it out! Luckily, Elvi knows just how to explain it to her friend ... ...Show more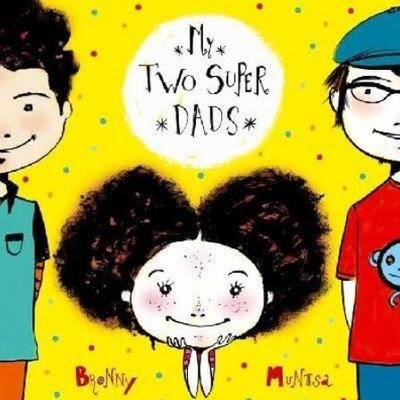 $14.95
AUD
Category: Family
Families come in all different shapes, sizes and makeup these days. This family has two dads and shares the story of day to day life: cooking, games and fun all around! Excerpt: "I've got two Dads We make a family We've got a cat and a dog And a garden with a big oak tree"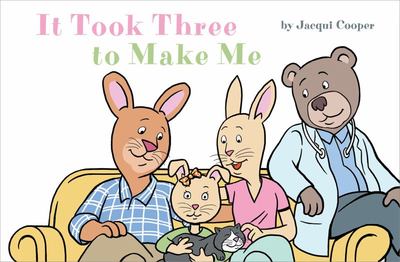 $16.99
AUD
Category: Family
More and more families today are being created with the assistance of IVF technologies, but the process can be confusing and intimidating - especially for children who want to know where they came from. In this charming and heartwarming picture book, follow one family's IVF journey, from meeting their d octor for the first time to welcoming their special baby into the world! ...Show more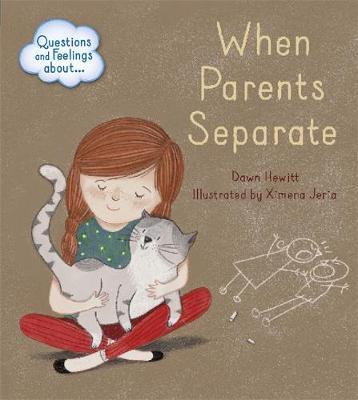 $24.99
AUD
Category: Family | Series: Questions and Feelings About
How to you explain to a child what happens when parents separate? How will it make them feel? Written with wellbeing experts CHUMS this book offers practical help, tips and advice an well as exploring everyday situations, supported by, exquisite and approachable illustrations to give a comforting story book feel. Questions and Feelings about... is a series that tackles tough topics in a sensitive way. The books are a perfect aid to help 5-7 year old children open up and explore how they feel and give them steps they can take to help them cope with emotionally challenging situations. ...Show more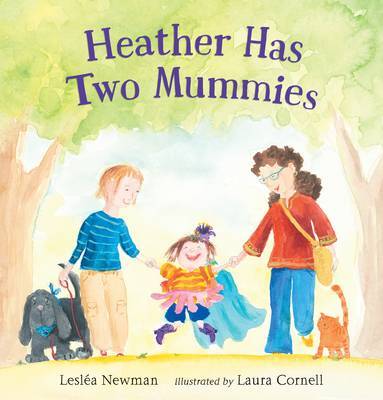 $19.99
AUD
Category: Family | Reading Level: Children's - Grade 1-2, Age 6-7
Heather's favourite number is two. She has two arms, two legs,and two pets. And she also has two mummies. When Heather goes to school for the first time, someone asks her about her daddy, but Heather doesn't have a daddy. Then something interesting happens. When Heather and her classmates all draw pictu res of their families, not one drawing is the same. It doesn't matter who makes up a family, the teacher says, because "the most important thing about a family is that all the people in it love one another". A delightful and important book for young readers. ...Show more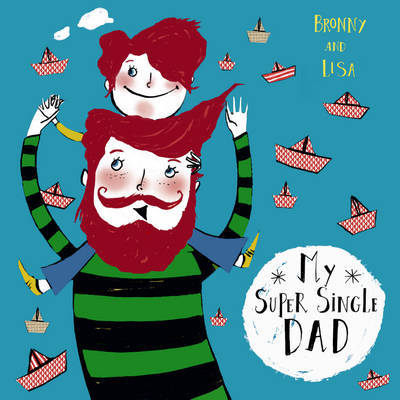 $14.95
AUD
Category: Family
"I love Daddy's BBQs, but he always burns the chops, Daddy says 'that's ok', burnt chops are tops" 'My Super Single Dad' picks up where 'My Super Single Mum' left off, this time we have a single father and his little boy enjoying their day to day time together. With everything from surf trips, to riding bikes to pretend sword fights its non-stop funny at Super Single Dad's house with a healthy dose of love, safety and security thrown in. This charming book is perfect in identifying that for nearly every Super Single Mum there is also a Super Single Dad who also needs to feel that the job they are doing is worthwhile and valued. ...Show more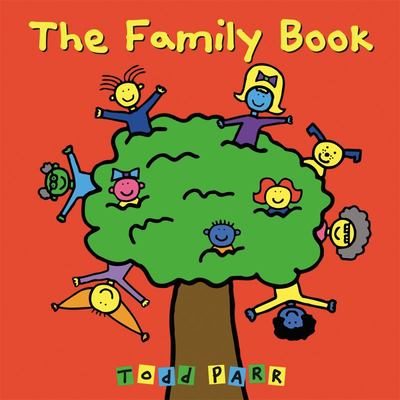 $12.99
AUD
Category: Family
This beloved classic celebrating all kinds of families is a perfect entry into the world of Todd Parr, and is now available as a board book Some families have two moms or two dads. Some families have one parent instead of two.Some families live in a house by themselves. Some families share a house with other families.All families can help each other be strong   The Family Book celebrates families and all the different varieties they come in. Whether they're big or small, look alike or different, have a single parent or two, Todd Parr assures readers that every family is special in its own unique way. ...Show more
$16.99
AUD
Category: Family
A rediscovered modern classic for today's generation in an updated, beautifully illustrated edition. Heather's favourite number is two. She has two arms, two legs,and two pets. And she also has two mummies. When Heather goes to school for the first time, someone asks her about her daddy, but Heather doe sn't have a daddy. Then something interesting happens. When Heather and her classmates all draw pictures of their families, not one drawing is the same. It doesn't matter who makes up a family, the teacher says, because "the most important thing about a family is that all the people in it love one another". A delightful and important book for young readers. ...Show more
$24.99
AUD
Category: Family
Every child deserves to see their birth or family story reflected in books about where babies come from, and this is what Making a Baby is all about. All families start in their own special way, and every family is amazing. In this honest, accessible illustrated guide to how babies are made, young read ers can find out exactly what is needed to grow a baby, from introducing the basic building blocks of life such as sperm and eggs, to explaining the different ways that these building blocks can be put together to create a family. Working closely with a leading national LGBT organisation, this inclusive guide to Making a Baby covers sex, sperm and egg donation, IUI, IVF, surrogacy and adoption, as well as explaining how a baby grows in the womb and about different kinds of births. Written in gentle and accessible language that can be shared with younger children or read alone by confident readers, we hope this book and its charming illustrations will provide the stepping stone for every parent to have an open conversation with their child about how babies are made, and their family began. ...Show more
$16.99
AUD
Category: Board Books
This fun, inclusive board book celebrates the one thing that makes every family a family . . . and that's LOVE. Love is baking a special cake. Love is lending a helping hand. Love is reading one more book. In this exuberant board book, many different families are shown in happy activity, from an early- morning wake-up to a kiss before bed. Whether a child has two moms, two dads, one parent, or one of each, this simple preschool read-aloud demonstrates that what's most important in each family's life is the love the family members share. ...Show more