$24.99
AUD
Category: Australiana
Koala has a question for her friends - what colour is the sea? But they all give her different answers, and Koala doesn't know who to believe. Owl suggests she finds out for herself. Koala sets off for the sea, only to discover that all her friends are right - the sea is no colour and many colours. A b eautiful tale of discovery and perception. ...Show more
$19.99
AUD
Category: Australiana
Im Australian! How about you? Many people from many places have come across the seas to make Australia their home. How Australian is that? From countries near and far, many have made their home in Australia, sharing it with the original inhabitants, and living in peace beneath the Southern Star. Mem Fox celebrates Australia's incredible multicultural heritage in this beautiful book illustrated by Ronojoy Ghosh. ...Show more
$17.99
AUD
Category: Australiana | Series: Man From Snowy River
There is no greater Australian bush hero than the man from Snowy River, and no greater bush legend than his famous downhill ride. Award-winning illustrator Freya Blackwood takes a stunning approach to Banjo Paterson's most famous bush ballad. She brilliantly captures the drama of this much-loved poem, as well as the romance and dizzying landscape of the Australian alpine country.   ...Show more
$19.99
AUD
Category: Australiana
What colourful birds are in our backyards? From laughing kookaburras and prancing mudlarks to dancing willy wagtails and hungry galahs, this picture book is a vibrant adventure discovering the native birds around us.
$24.99
AUD
Category: Australiana
Australia is full of the most amazing animals on the planet! What animal has six thumbs? What animal produces square poo? What animal is made up of 95 per cent water and is highly venomous? Discover the answers to these questions and more in this factastic tour of Australian animals.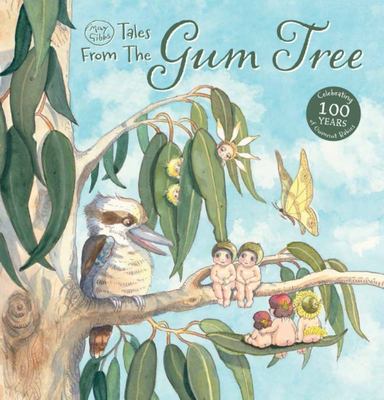 $14.99
AUD
Category: Picture Books
Oh my! cried Snugglepot. Im flying, Im really flying! He couldnt believe he was up in the big blue sky, and it was simply glorious. Join Snugglepot and Cuddlepie on their enchanting adventures through the Australian bush. With amazing butterfly rides, boating escapades and a surprise moonlight pageant, prepare to fall in love with May Gibbs's classic characters. ...Show more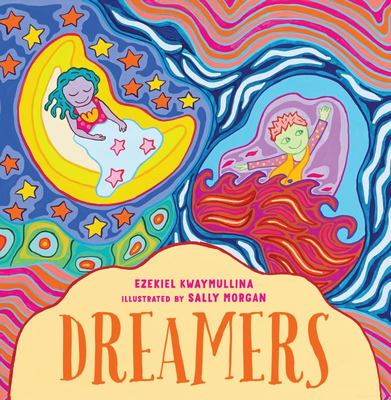 Dreamers
by Ezekiel Kwaymullina; Sally Morgan (Illustrator)
$16.99
AUD
Category: Indigenous
We are the dream and the dreamers - so begins this beautifully written story that celebrates the imagination of children at play. Complemented by Sally Morgan's rich and colourful illustrations, the book is full of movement. It lends itself to interactive reading aloud with play-acting or actions.
$26.99
AUD
Category: Australiana
From the award-winning creator of A-Z OF ENDANGERED ANIMALS comes a stunning non-fiction picture book for boys and girls with a love of animals and a thirst for all things encyclopaedic. This exquisite full-colour picture book is packed with interesting facts and is perfect for young conservationists an d students with a keen interest in the world around us. On this expedition through the alphabet, you will encounter some of the Australia's rare and enchanting animals, from the gorgeous azure kingfisher and the sleepy koala, to the shy numbat and the friendly zebra finch. Come on an illustrated journey through Australia's unique wildlife with Tasmanian artist Jennifer Cossins. ...Show more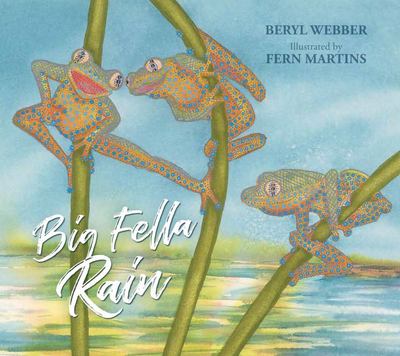 $17.99
AUD
Category: Australiana
Big Fella Rain is a celebration of northern Australia as animals, birds, trees and a parched earth await the first rain. It is almost as if country stands still as the sparse yet evocative text pays homage to the transition from dry season to wet season in a country that is like no other place in the wo rld. Fern Martins illustrations seamlessly portray the dramatic skies, the thirsty animals and tiny creatures whose very existence rely on the monsoonal changes. Her exquisite rendering of the big landscape against the subtle shifts in the environment have a timeless quality that will capture the hearts of all readers. ...Show more
Clever Crow
by Nina Lawrence; Bronwyn Bancroft (Illustrator)
$24.99
AUD
Category: Indigenous
Clever Crow is an endearing and witty tale that follows the exploits of a hungry and very clever crow. Crow searches in the bush for food but he can find none. It is only when he comes across people preparing for a ceremony that his luck changes. Crow spots a big turtle egg waiting to be cooked, and he cries out, `Yummy, food for me!' But it is not an easy task stealing a turtle egg - even for a clever crow. Crow has to be more clever than he has ever been before! Children will love Bronwyn Bancrofts's distinctive illustrations, and how the Djambarrpuynu language translation - Yolnu language from North East Arnhem Land - is woven into the design. ...Show more
$17.99
AUD
Category: Australiana
One day, on the banks of a billabong, a very clever dingo caught a wombat ... and decided to make... Wombat stew, Wombat stew, Gooey, brewy, Yummy, chewy, Wombat stew! In this classic Australian picture book, a dingo catches a wombat and wants to cook him in a stew. ...
$27.99
AUD
Category: Australiana
A young girl's nature diary is a joyful journey of discovery. From the multi-award-winning creator of Rivertime and Rockhopping comes another celebration of the world around us.