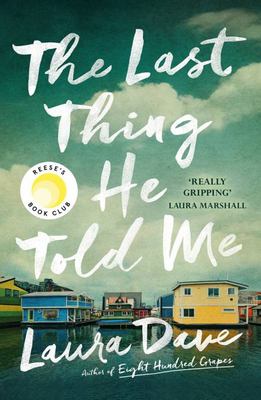 $29.99
AUD
Category: Thriller
With its breakneck pacing, dazzling plot twists and unforgettable characters, The Last Thing He Told Me is bestselling author Laura Dave's finest novel yet, certain to shock you with its final, heartbreaking turn. This propulsive thriller with a heart is perfect for fans of Liane Moriarty and Celeste Ng . * SOON TO BE A MAJOR TV SERIES STARRING JULIA ROBERTS * 'Brilliant. Pacy tense and twisty' - LISA HALL 'I adored this beautifully written thriller' - JO SPAIN IT WAS THE LAST THING HE TOLD ME: PROTECT HER Before Owen Michaels disappears, he manages to smuggle a note to his new wife, Hannah: protect her. Hannah knows exactly who Owen needs her to protect - his sixteen-year-old daughter, Bailey, who lost her mother tragically as a child. And who wants absolutely nothing to do with her new stepmother. As her increasingly desperate calls to Owen go unanswered, his boss is arrested for fraud and the police start questioning her, Hannah realises that her husband isn't who he said he was. And that Bailey might hold the key to discovering Owen's true identity, and why he disappeared. Together they set out to discover the truth. But as they start putting together the pieces of Owen's past, they soon realise that their lives will never be the same again... ...Show more
$32.99
AUD
Category: Thriller | Reading Level: very good
The compelling new novel from Jane Harper, the New York Times bestselling author of The Dry. Kieran Elliott's life changed forever on the day a reckless mistake led to devastating consequences.The guilt that still haunts him resurfaces during a visit with his young family to the small coastal town he on ce called home. Kieran's parents are struggling in a community which is bound, for better or worse, to the sea, that is both a lifeline and a threat. Between them all is his absent brother, Finn. When a body is discovered on the beach, long-held secrets threaten to emerge. A sunken wreck, a missing girl, and questions that have never washed away... ...Show more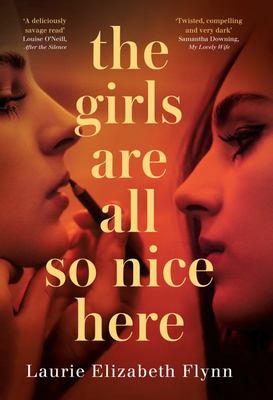 $29.99
AUD
Category: Crime & Mystery
'Deliciously dark, full of simmering menace.' KAREN HAMILTON'Twisted, compelling, devastating.' SAMANTHA DOWNING'This is Mean Girls all grown up, with a very dark twist.' ELLE CROFT- A darkly intoxicating novel of female friendship and obsession, perfect for fans of My Dark Vanessa, The Girls and The Vi rgin Suicides. -Nice girls can do bad things…When Ambrosia first arrives at prestigious college Wesleyan, she's desperate to fit in. But Amb struggles to navigate the rules of this strange, elite world, filled with privileged 'nice' young women – until she meets the charismatic but troubled Sully, with whom she forms an obsessive friendship.Intoxicated by Sully's charm and determined to impress her, Amb finds herself drawn deep into her new best friend's dangerous manipulations. But if she wants to play Sully at her own game, Amb has no idea just how devastating the consequences will be…Deeply unsettling and compulsive, The Girls Are All So Nice Here is a gripping exploration of the brutal lengths girls will go to, to take what they think they are owed.- ...Show more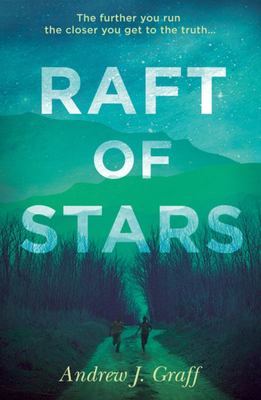 $29.99
AUD
Category: Crime & Mystery
The further you run the closer you get to the truth… An instant classic for fans of Where the Crawdads Sing and We Begin at the End! The most heartbreaking and beautifully written debut novel of 2021. One summer night in Wisconsin, the lives of two ten-year-old boys are changed forever… Tired of see ing his best friend Dale Breadwin abused by his alcoholic father, Fischer Branson takes action. A gunshot rings out, and Bread and Fish flee into the woods. They build a raft, but the river quickly leads them into even greater danger. In their wake travel a group of adults – Sherriff Cal, aspiring poet Tiffany, Fish's grandad, and his mother Miranda – each determined to save the boys from the terrors of Ironsford Gorge. The further they go, the more the wilderness starts to change them in profound and unexpected ways. And when they reach the edge of the Gorge itself, they begin to understand the true violence and beauty of the natural world, and its ability to heal. No matter where you run danger will always follow… ...Show more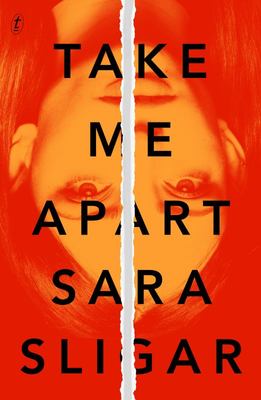 $32.99
AUD
Category: Crime & Mystery
Journalist Kate Aitken leaves New York for a fresh start in California and a new job: as an archivist for the estate of famed photographer Miranda Brand, who died mysteriously some decades earlier. Miranda's son, Theo, has returned to the family home after his father's death, and needs Kate to organise his mother's work and the mess of her personal effects. The further Kate digs into the material, the more a picture begins to emerge of a vibrant artist buckling under the pressures of ambition, motherhood and marriage. But Kate has secrets of her own, including a growing attraction to the enigmatic Theo, and when she stumbles across Miranda's diary, her curiosity spirals into a dangerous obsession. A darkly seductive tale of two magnetic women pinned down by secrets and lies, Take Me Apartis also a chilling, thought-provoking take on art, illness and power, from a spellbinding new voice in psychological suspense. ...Show more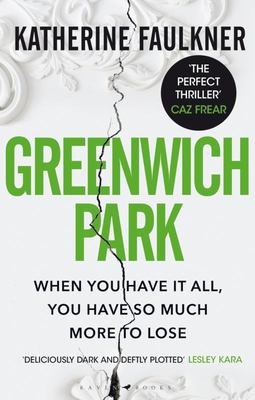 $29.99
AUD
Category: Thriller | Reading Level: very good
Helen has it all...Daniel is the perfect husband. Rory is the perfect brother.S erena is the perfect sister-in-law. And Rachel? Rachel is the perfect nightmare. When Helen, finally pregnant after years of tragedy, attends her first antenatal class, she is expecting her loving architect husband to arrive soon after, along with her confident, charming brother Rory and his pregnant wife, the effortlessly beautiful Serena. What she is not expecting is Rachel.Extroverted, brash, unsettling single mother-to-be Rachel, who just wants to be Helen's friend. Who just wants to get know Helen and her friends and her family. Who just wants to know everything about them. Every little secret ... Welcome to the must read thriller of 2021.   ...Show more
$32.99
AUD
Category: Crime & Mystery | Series: Cormac Reilly Ser.
The heart-stopping new book in the Cormac Reilly series, by the bestselling author of The Ruin and The Scholar. When Peter Fisher is called to the scene of a supposed prank call, his annoyance turns to terror when he realises this is no joke. A young boy says he witnessed a little girl being bundled int o the boot of a car, and Peter believes him. DI Cormac Reilly and Peter search frantically for answers, but find obstacles put in their way by the one person who should be helping them: Superintendent Bryan Murphy. Frustrated and severely short-staffed, Peter and Cormac are pushed to breaking point, resulting in a fatal mistake. Cormac is suspended from duty and Peter is banished to a tiny town on the West Coast of Ireland, where's he's tasked with doing the paperwork in a murder investigation that's supposed to have been resolved. But something isn't adding up, including the mysterious appearance of a young woman and her nine-year-old daughter, who hasn't spoke a word in months . . .     ...Show more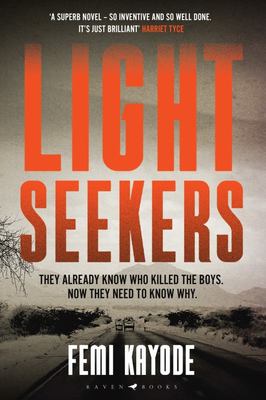 $29.99
AUD
Category: Crime & Mystery
A respected Nigerian psychologist travels to a remote southern border town to uncover the truth about the murder of three university students When Dr. Philip Taiwo is called on by a powerful Nigerian politician to investigate the public torture and murder of three university students in Port Harcourt, h e has no idea that he's about to be enveloped by a perilous case that is far from cold. Philip is not a detective. He's an investigative psychologist, an academic more interested in figuring out the why of a crime than actually solving it. But when he steps off the plane and into the dizzying frenzy of the provincial airport, he soon realizes that the mob-driven murder of the Okriki Three isn't as straight forward as he thought. With the help of his loyal and streetwise personal driver, Chika, Philip must work against those actively conspiring against him to parse together the truth of what happened to these students. A thrilling and atmospheric mystery, and an unforgettable portrait of the contemporary Nigerian sociopolitical landscape, LIGHTSEEKERS is a wrenching novel tackling the porousness between the first and third worlds, the enduring strength of tribalism and homeland identity, and the human need for connection in the face of isolation. ...Show more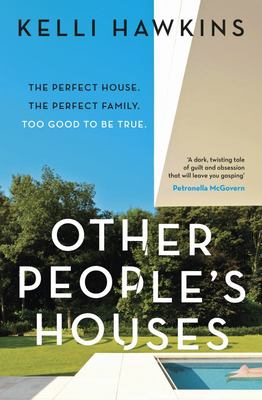 $32.99
AUD
Category: Crime & Mystery
A stunningly tense, page-turning debut for all fans of The Woman in the Window and The Girl on the Train The perfect house. The perfect family. Too good to be true. Kate Webb still grieves for her young son, ten years after his loss. She spends her weekends hungover, attending open houses on Sydney's wealthy north shore and imagining the lives of the people who live there. Then Kate visits the Harding house - the perfect house with, it seems, the perfect family. A photograph captures a kind-looking man, a beautiful woman she once knew from university days, and a boy - a boy that for one heartbreaking moment she believes is her own son. When her curiosity turns to obsession, she uncovers the cracks that lie beneath a glossy facade of perfection, sordid truths she could never have imagined. But is it her imagination? As events start to spiral dangerously out of control, could the real threat come from Kate herself?   ...Show more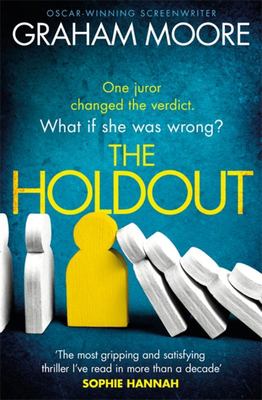 $32.99
AUD
Category: Crime & Mystery
One jury member changed the verdict. What if she was wrong? It was the most sensational case of the decade. Fifteen-year-old Jessica Silver, heiress to a billion-dollar fortune, vanishes on her way home from school. Her teacher, Bobby Nock, is the prime suspect. It's an open and shut case for the prose cution, and a quick conviction seems all but guaranteed. Until Maya Seale, a young woman on the jury, persuades the rest of the jurors to vote not guilty: a controversial decision that will change all of their lives forever. Ten years later, one of the jurors is found dead, and Maya is the prime suspect. The real killer could be any of the other ten jurors. Is Maya being forced to pay the price for her decision all those years ago? ...Show more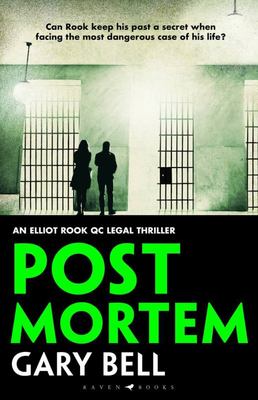 $29.99
AUD
Category: Crime & Mystery
Can Rook keep his criminal past a secret when facing the most dangerous case of his life? Thirteen men have died in a London prison. Barrister Elliot Rook QC, who risks losing everything if his secret criminal past is revealed, must defend Charli Meadows, the vulnerable single mother accused of smugglin g the deadly tainted drugs inside. But just as Rook becomes suspicious of those closest to Charli, a note arrives at his flat o threatening violence if the trial is not called off. While Rook battles to defend Charli and protect himself, his young prot g Zara Barnes is fighting for her livelihood. In a few short weeks, only one tenancy at the legal chambers will be available to the ever-multiplying mass of pupils. Determined to make it hers, Zara takes on her biggest solo case yet. But will her gamble pay off? Praise for the Elliot Rook QC series- '(A) thriller I found hard to put down' - Observer 'Slick and wonderfully paced, I was hooked from the opening pages. One of the best legal thrillers I have read recently, it reminded me of early Grisham' - AMW Books Blog 'A brilliant read' - A. N. Wilson, Tablet   ...Show more
$16.99
AUD
Category: Crime & Mystery | Series: Cormac Reilly Ser.
'A truly fine police procedural' - IRISH INDEPENDENT 'Utterly compelling' - JANE CASEY 'A superbly paced, engaging read' - WOMAN'S WAY BRILLIANCE CAN BE DEADLY . . . When Detective Cormac Reilly's girlfriend Emma stumbles across the victim of a hit and run early one morning, he is first on the scene of a murder that would never have been assigned to him. The investigation promises to be high profile and high pressure: the dead girl is carrying an ID, that of Carline Darcy, heir apparent to Ireland's most successful pharmaceutical company. Darcy Therapeutics has a finger in every pie, including the laboratory where Emma works. As Cormac investigates, evidence mounts that the death is linked to the lab and, increasingly, to Emma herself. Cormac is sure she couldn't be involved, but how well does he really know her? After all, this isn't the first time Emma's been accused of murder . . . ****** Praise for Dervla McTiernan's debut novel, THE RUIN: 'Dervla McTiernan is a future star of the genre' CHRIS BROOKMYRE 'Cormac Reilly is a brilliant new character' SAM BLAKE 'Brilliantly crafted . . . incredibly real-feeling characters. An absolute treat!' SUNDAY MIRROR 'An exciting new voice in Irish noir' SUNDAY TIMES 'Corruption, clandestine cover-ups and criminal conspiracy ... as moving as it is fast-paced' VAL McDERMID 'Loved THE RUIN by Dervla McTiernan. A compelling story with beautifully drawn characters I really cared about' LAURA MARSHALL 'Absolutely brilliant. Wonderful characters, authentic setting, and a sublime, twisty plot' IRISH EXAMINER 'Heartbreaking and heart-stopping' CAZ FREAR 'THE RUIN is as convincing as it is multi-layered, as compelling as it is complex . . . Dervla is a future star of the genre' CHRIS BROOKMYRE 'Fans of Tana French will love McTiernan's expertly plotted, complex web of secrets that refuse to stay hidden' KAREN DIONNE There are not many books that will keep me reading from start to finish but Dervla McTiernan's THE RUIN did just that . . . An excellent story, very well written . . . this one was a winner for me! ALEX GRAY 'Loved every page . . . Cormac Reilly is a brilliant new character, so real you can hear his footsteps on the stairs. Utterly gripping, brilliantly executed story' SAM BLAKE 'Intelligent, compassionate and believable' SINEAD CROWLEY ...Show more