$32.99
AUD
Category: Thriller | Reading Level: very good
The compelling new novel from Jane Harper, the New York Times bestselling author of The Dry. Kieran Elliott's life changed forever on the day a reckless mistake led to devastating consequences.The guilt that still haunts him resurfaces during a visit with his young family to the small coastal town he on ce called home. Kieran's parents are struggling in a community which is bound, for better or worse, to the sea, that is both a lifeline and a threat. Between them all is his absent brother, Finn. When a body is discovered on the beach, long-held secrets threaten to emerge. A sunken wreck, a missing girl, and questions that have never washed away... ...Show more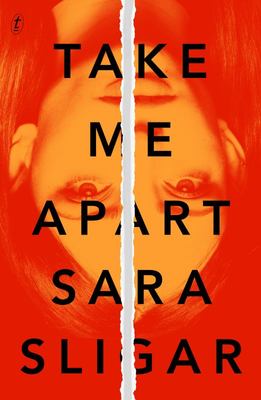 $32.99
AUD
Category: Crime & Mystery
Journalist Kate Aitken leaves New York for a fresh start in California and a new job: as an archivist for the estate of famed photographer Miranda Brand, who died mysteriously some decades earlier. Miranda's son, Theo, has returned to the family home after his father's death, and needs Kate to organise his mother's work and the mess of her personal effects. The further Kate digs into the material, the more a picture begins to emerge of a vibrant artist buckling under the pressures of ambition, motherhood and marriage. But Kate has secrets of her own, including a growing attraction to the enigmatic Theo, and when she stumbles across Miranda's diary, her curiosity spirals into a dangerous obsession. A darkly seductive tale of two magnetic women pinned down by secrets and lies, Take Me Apartis also a chilling, thought-provoking take on art, illness and power, from a spellbinding new voice in psychological suspense. ...Show more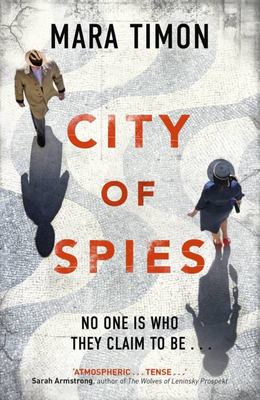 $29.99
AUD
Category: Thriller
Foyle's War meets The Bletchley Circle in this thriller where no one is who they claim to be... The stunning debut from the new name to watch in espionage thrillers. For fans of Charlotte Philby, The Night Manager and Rory Clements, this is perfect Sunday night (or any night) drama.LISBON, 1943. After escaping from Nazi-Occupied France, SOE agent Elisabeth de Mornay, codename Cecile, receives new orders: she must infiltrate high society in neutral Lisbon and find out who is leaking key information to the Germans about British troop movements. As Solange Verin, a French widow of independent means, she will be able to meet all the rich Europeans who have gathered in Lisbon to wait out the war. One of them is a traitor and she must find out who before more British servicemen die.Complications arise when 'Solange' comes to the attention of German Abwehr officer, Major Eduard Graf. As they get to know each other, she struggles to keep her lies close to the truth.But in a city that is filled with spies, how can she tell who is friend, or foe?   ...Show more
$16.99
AUD
Category: Crime & Mystery | Series: Cormac Reilly Ser.
When Aisling Conroy's boyfriend Jack is found in the freezing black waters of the river Corrib, the police tell her it was suicide. A surgical resident, she throws herself into study and work, trying to forget -- until Jack's sister Maude shows up. Maude suspects foul play, and she is determined to prov e it.   ...Show more
$32.99
AUD
Category: Crime & Mystery | Series: Cormac Reilly Ser.
The heart-stopping new book in the Cormac Reilly series, by the bestselling author of The Ruin and The Scholar. When Peter Fisher is called to the scene of a supposed prank call, his annoyance turns to terror when he realises this is no joke. A young boy says he witnessed a little girl being bundled int o the boot of a car, and Peter believes him. DI Cormac Reilly and Peter search frantically for answers, but find obstacles put in their way by the one person who should be helping them: Superintendent Bryan Murphy. Frustrated and severely short-staffed, Peter and Cormac are pushed to breaking point, resulting in a fatal mistake. Cormac is suspended from duty and Peter is banished to a tiny town on the West Coast of Ireland, where's he's tasked with doing the paperwork in a murder investigation that's supposed to have been resolved. But something isn't adding up, including the mysterious appearance of a young woman and her nine-year-old daughter, who hasn't spoke a word in months . . .   ...Show more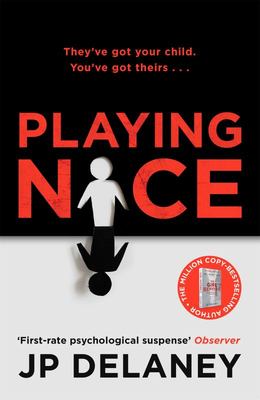 $32.99
AUD
Category: Crime & Mystery
THE SENSATIONAL NEW PSYCHOLOGICAL THRILLER FROM THE INTERNATIONALLY BESTSELLING AUTHOR OF THE GIRL BEFORE Pete Riley answers the door one morning to a parent's worst nightmare. On his doorstep is a stranger, Miles Lambert, who breaks the devastating news that Pete's two-year-old, Theo, isn't his biolog ical child after all - he is Miles's, switched with the Lamberts' baby at birth by an understaffed hospital. Reeling from shock, Peter and his partner Maddie agree that, rather than swap the children back, it's better to stay as they are but to involve the other family in their children's lives. But a plan to sue the hospital triggers an official investigation that unearths some disturbing questions about just what happened on the day the babies were switched. And when Theo is thrown out of nursery for hitting other children, Maddie and Pete have to ask themselves: how far do they want this arrangement to go? What are the secrets hidden behind the Lamberts' smart front door? And how much can they trust the real parents of their child - or even each other? An addictive psychological thriller, perfect for fans of The Silent Patient and Shari Lapena's The Couple Next Door. See what everyone is saying about JP Delaney, the hottest name in psychological thrillers: 'DAZZLING' - Lee Child 'ADDICTIVE' - Daily Express 'DEVASTATING' - Daily Mail 'INGENIOUS' - New York Times 'COMPULSIVE' - Glamour Magazine 'ELEGANT' - Peter James 'SEXY' - Mail on Sunday 'ENTHRALLING' - Woman and Home 'ORIGINAL' - The Times 'RIVETING' - Lisa Gardner 'CREEPY' - Heat 'SATISFYING' - Reader's Digest 'SUPERIOR' - The Bookseller 'MORE THAN A MATCH FOR PAULA HAWKINS' - Sunday Times ...Show more
$32.99
AUD
Category: Crime & Mystery | Series: Mickey Haller Ser.
Lincoln Lawyer Mickey Haller is back in the heartstopping new thriller from #1 New York Times bestselling author Michael Connelly. Defense attorney Mickey Haller is pulled over by police, who find the body of a client in the trunk of his Lincoln. Haller is charged with murder and can't make the exorbita nt $5 million bail slapped on him by a vindictive judge.   Mickey elects to defend himself and must strategize and build his defense from his jail cell in the Twin Towers Correctional Center in downtown Los Angeles, all the while looking over his shoulder--as an officer of the court he is an instant target.   Mickey knows he's been framed. Now, with the help of his trusted team, he has to figure out who has plotted to destroy his life and why. Then he has to go before a judge and jury and prove his innocence.   In his highest stakes case yet, Mickey Haller fights for his life and shows why he is "a worthy colleague of Atticus Finch...in the front of the pack in the legal thriller game" (Los Angeles Times).     ...Show more
$29.99
AUD
Category: Crime & Mystery
A respected Nigerian psychologist travels to a remote southern border town to uncover the truth about the murder of three university students When Dr. Philip Taiwo is called on by a powerful Nigerian politician to investigate the public torture and murder of three university students in Port Harcourt, h e has no idea that he's about to be enveloped by a perilous case that is far from cold. Philip is not a detective. He's an investigative psychologist, an academic more interested in figuring out the why of a crime than actually solving it. But when he steps off the plane and into the dizzying frenzy of the provincial airport, he soon realizes that the mob-driven murder of the Okriki Three isn't as straight forward as he thought. With the help of his loyal and streetwise personal driver, Chika, Philip must work against those actively conspiring against him to parse together the truth of what happened to these students. A thrilling and atmospheric mystery, and an unforgettable portrait of the contemporary Nigerian sociopolitical landscape, LIGHTSEEKERS is a wrenching novel tackling the porousness between the first and third worlds, the enduring strength of tribalism and homeland identity, and the human need for connection in the face of isolation. ...Show more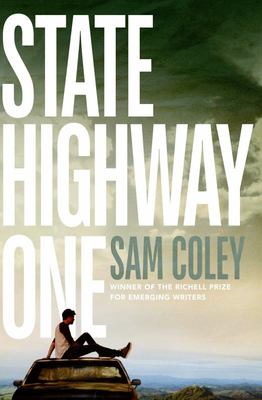 $32.99
AUD
Category: Crime & Mystery
This is what I want to do. I want to go home. I want you to come with me. 'I want to go from here . . .' Finger on Cape Reinga. '. . . to here.' Finger at the bottom of Stewart Island, right at the bottom of the map. It's been years since Alex was in New Zealand, and years since he spent any one-on-one time with his twin sister, Amy. When they lose their parents in a shock accident it seems like the perfect time to reconnect as siblings. To reconnect with this country they call 'home'. As they journey the length of State Highway One, they will scratch at wounds that have never healed - and Alex will be forced to reckon with what coming home really means. ...Show more
$16.99
AUD
Category: Australian Crime
Winner of the New Blood Dagger Award In the vein of The Dry and Before the Fall, a town's dark secrets come to light in the aftermath of a young priest's unthinkable last act in this arresting and searing debut thriller.In Riversend, an isolated rural community afflicted by an endless drought, a young priest does the unthinkable, killing five parishioners before being taken down himself. A year later, accompanied by his own demons from war-time reporting, journalist Martin Scarsden arrives in Riversend. His assignment is simple: describe how the townspeople are coping as the anniversary of their tragedy approaches. But as Martin meets the locals and hears their version of events, he begins to realize that the accepted wisdom--that the priest was a pedophile whose imminent exposure was the catalyst for the shooting, a theory established through an award-winning investigation by Martin's own newspaper--may be wrong. Just as Martin believes he's making headway, a new development rocks the town. The bodies of two German backpackers--missing since the time of the church shootings--are discovered in a dam in the scrublands, deserted backwoods marked by forest fires. As the media flocks to the scene, Martin finds himself thrown into a whole new mystery. What was the real reason behind the priest's shooting spree? And how does it connect to the backpacker murders, if at all? Martin struggles to uncover the town's dark secrets, putting his job, his mental state, and his life at risk as more and more strange happenings escalate around him. For fans of James Lee Burke, Jane Harper, and Robert Crais, Scrublands is a compelling and original crime novel that marks Chris Hammer as a stunning new voice in the genre. A compulsively readable thriller of the highest order, Scrublands never loosens its grip, from its opening scene to the very last page.   ...Show more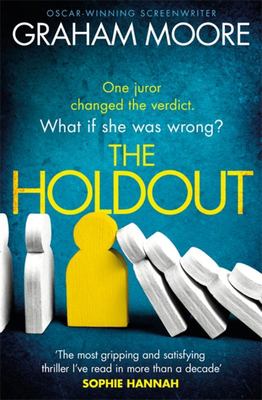 $32.99
AUD
Category: Crime & Mystery
One jury member changed the verdict. What if she was wrong? It was the most sensational case of the decade. Fifteen-year-old Jessica Silver, heiress to a billion-dollar fortune, vanishes on her way home from school. Her teacher, Bobby Nock, is the prime suspect. It's an open and shut case for the prose cution, and a quick conviction seems all but guaranteed. Until Maya Seale, a young woman on the jury, persuades the rest of the jurors to vote not guilty: a controversial decision that will change all of their lives forever. Ten years later, one of the jurors is found dead, and Maya is the prime suspect. The real killer could be any of the other ten jurors. Is Maya being forced to pay the price for her decision all those years ago? ...Show more
$22.99
AUD
Category: Crime & Mystery
Two sisters on trial for murder. They accuse each other. Who do YOU believe? '911 what's your emergency?' 'My dad's dead. My sister Sofia killed him. She's still in the house. Please send help.' 'My dad's dead. My sister Alexandra killed him. She's still in the house. Please send help.' One of them is a liar and a killer. But which one? ******** Your favourite authors LOVE Fifty-Fifty, the follow-up to the bestselling novel Thirteen: 'A terrific writer. He has talent to burn.' Don Winslow 'Unpredictable, daring and completely compelling. Top notch writing.' Alex North 'Very clever, darkly funny, moving, fast-paced.' Jane Casey 'Steve Cavanagh writes the best hooks in the business' Mick Herron 'Absolutely brilliant. Addictive, clever, pacy. Eddie Flynn is one of my heroes.' Jo Spain 'Intelligent, sophisticated and tense.' Mari Hannah ...Show more