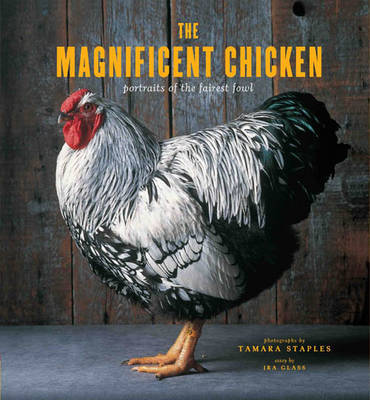 $34.95
AUD
Category: Water Animals
Today's love affair with urban farming and backyard poultry coops means Tamara Staples' stunning photographs are more apropos than ever. Featuring glorious photos and informative text about more than forty unique breeds (many of them new to this edition), an introduction by Ira Glass, and a new resource s section, this fully refreshed hardcover truly earns its new title: The Magnificent Chicken. The book features 50% new content: 24 new photos, including 12 all-new birds! ...Show more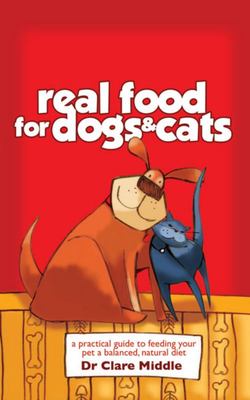 $19.99
AUD
Category: Pets & pet care
This no-nonsense guide to natural and balanced pet nutrition has simple, practical and effective ways to keep pets in top condition.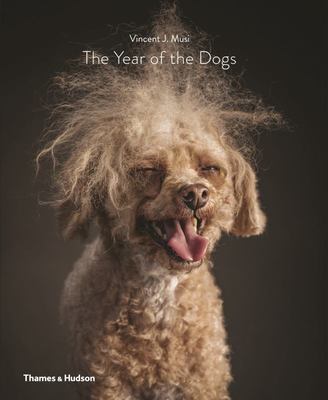 $45.00
AUD
Category: Dogs & cats
As a National Geographic photographer, Vince Musi travelled the world to photograph lions, tigers and bears. All that changed when his son turned sixteen - he decided to try something different; to spend some quality time at home and open a hometown studio to photograph dogs. From a farting bulldog to an opera-loving labrador, Musi chronicles the personalities of everyday dogs in words and photographs. His stunning portraits are matched with witty 'dogographies' and a comic blend of Vince's own personal stories - from girl-next-door crushes to professional failures - from his wildly popular Instagram feed. Now, for the first time, The Year of the Dogs brings together this eccentric cast of characters in one volume, doggone guaranteed to put a smile on the face of anyone who loves animals. ...Show more
$35.00
AUD
Category: Insects & bugs
Store your notes, journal entries, and daily beekeeping records, observations, and to-do lists within the pages of this beautiful and inspirational journal.The Beekeeper's Journal will be right at home among your beekeeping supplies, because it's the perfect place to keep your thoughts, recipes, inspira tions, sketches, and more. Photographs and illustrations on each spread complement the helpful tips, anecdotes, ideas, recipes, how-tos, and images from beekeeping expert, Kim Flottum. This book is not only a useful tool, but the perfect keepsake for avid beekeepers; make your own beekeeping scrap book among it's beautifully illustrated pages ...Show more
$22.99
AUD
Category: Dogs & cats
As an unabashed dog lover, Alexandra Horowitz is naturally curious about what her dog thinks and what she knows. As a cognitive scientist she is intent on understanding the minds of animals who cannot say what they know or feel.This is a fresh look at the world of dogs -- from the dog's point of view. T he book introduces the reader to the science of the dog -- their perceptual and cognitive abilities -- and uses that introduction to draw a picture of what it might be like to bea dog. It answers questions no other dog book can -- such as: What is a dog's sense of time? Does she miss me? Want friends? Know when she's been bad? Horowitz's journey, and the insights she uncovered from studying her own dog, Pumpernickel, allowed her to understand her dog better, and appreciate her more through that understanding. The reader will be able to do the same with their own dog.Inside of a Dogwill allow dog owners to look at their pets' behaviour in a different, and revealing light, enabling them to understand their dogs and enjoy their relationship even more. ...Show more
$49.95
AUD
Category: Insects & bugs
The second edition of the award-winning book The Complete Field Guide to Butterflies of Australia is a fully updated guide to all butterfly species on Australia's mainland and remote islands. Written by one of Australia's leading lepidopterists, the book is stunningly illustrated with colour photographs , many of which are new, of each of the 435 currently recognised species. There is also a distribution map and flight chart for each species on the Australian mainland, together with information on similar species, variation, behaviour, habitat, status and larval food plants. ...Show more
$59.99
AUD
Category: Birds
Wake up to the beautiful sound of bird song every day. Discover how to identify the most common garden birds, and how to choose, grow, and maintain the native plants that will attract them to your backyard. From acacias to eucalypts, and from honeyeaters to kookaburras, this essential guide will help tr ansform any garden across Australia into an avian paradise. Featuring plant and bird directories illustrated with superb color photographs and line drawings, as well as comprehensive planting tables and expert advice, this book has all you need to create a refuge for birds--and so preserve Australia's amazing natural heritage and biodiversity. ...Show more
$29.99
AUD
Category: Birds
The remarkable relationships between our often cheeky birds and humans in Australian backyards all over the country are revealed with humour and charm. An ideal gift for any bird lover.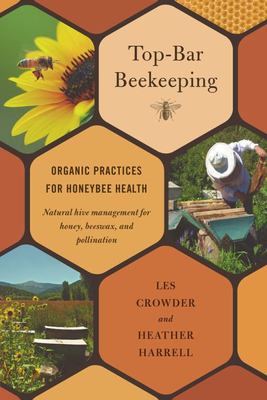 $32.50
AUD
Category: Insects & bugs
In recent years beekeepers have had to face tremendous challenges, from pests such as varroa and tracheal mites and from the mysterious but even more devastating phenomenon known as Colony Collapse Disorder (CCD). Yet in backyards and on rooftops all over the world, bees are being raised successfully, e ven without antibiotics, miticides, or other chemical inputs.More and more organically minded beekeepers are now using top-bar hives, in which the shape of the interior resembles a hollow log. Long lasting and completely biodegradable, a topbar hive made of untreated wood allows bees to build comb naturally rather than simply filling prefabricated foundation frames in a typical box hive with added supers. Top-bar hives yield slightly less honey but produce more beeswax than a typical Langstroth box hive. Regular hive inspection and the removal of old combs helps to keep bees healthier and naturally disease-free. Top-Bar Beekeeping provides complete information on hive management and other aspects of using these innovative hives. All home and hobbyist beekeepers who have the time and interest in keeping bees intensively should consider the natural, low-stress methods outlined in this book. It will also appeal to home orchardists, gardeners, and permaculture practitioners who look to bees for pollination as well as honey or beeswax. ...Show more
$19.99
AUD
Category: Animals & Nature
'[Bob] has entranced London like no feline since the days of Dick Whittington.' (Evening Standard) The uplifting true story of an unlikely friendship between a man on the streets of Covent Garden and the ginger cat who adopts him and helps him heal his life. Now a major motion picture starring Luke Tre adaway. When James Bowen found an injured, ginger street cat curled up in the hallway of his sheltered accommodation, he had no idea just how much his life was about to change. James was living hand to mouth on the streets of London and the last thing he needed was a pet. Yet James couldn't resist helping the strikingly intelligent tom cat, whom he quickly christened Bob. He slowly nursed Bob back to health and then sent the cat on his way, imagining he would never see him again. But Bob had other ideas. Soon the two were inseparable and their diverse, comic and occasionally dangerous adventures would transform both their lives, slowly healing the scars of each other's troubled pasts. A Street Cat Named Bob is a moving and uplifting story that will touch the heart of anyone who reads it. ...Show more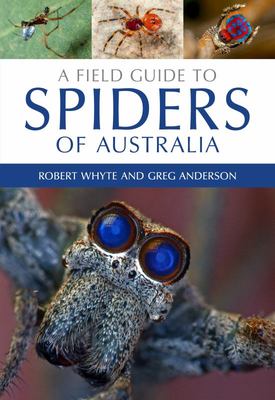 $49.95
AUD
Category: Insects & bugs
Australians have a love-hate relationship with spiders. Some spiders, such as the Redback and the Sydney Funnelweb, inspire fear. Yet Peacock Spiders, with their colourful fan-spreading courtship dances, have won rapturous appreciation worldwide.A Field Guide to Spiders of Australia uses photographs of living animals to help people identify many of the spiders they encounter. Featuring over 1300 colour photographs, it is the most comprehensive account of Australian spiders ever published. With more than two-thirds of Australian spiders yet to be scientifically described, this book sets the scene for future explorations of our extraordinary Australian fauna.This field guide will be enjoyed by naturalists and anyone with an interest in learning more about Australia's incredible arachnids. ...Show more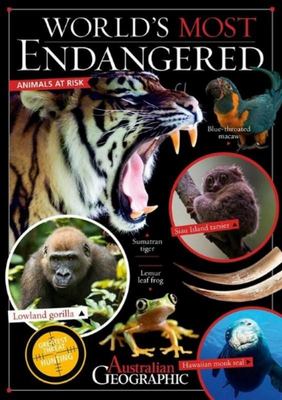 $14.99
AUD
Category: Non-fiction
The animals most at risk from around the world. Have you seen a Sumatran tiger? Or a Chinese giant salamander? Sadly, hardly anyone ever has and that's because very few of these animals are left on the planet. But you'll find them here, along with a lot of other animals on the world's most endangered li st. All these creatures face a high chance of ending up extinct within the next 50 years - unless they can be saved by the desperate conservation measures underway. ...Show more