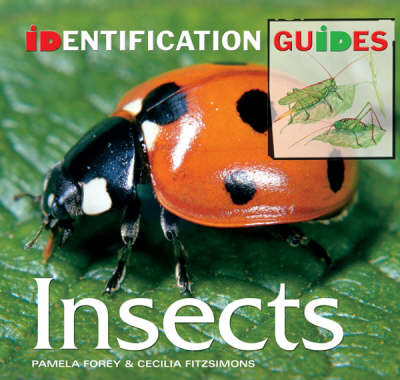 Insects
by Pamela Forey
$24.95
AUD
Category: Insects & bugs | Series: Identification Guides
Part of a series of identification guides designed to help you learn to spot and distinguish between varieties and species of animals and plants. This title features over 170 European insects with bitesize information on characteristics of adult and larvae, distribution and similar species.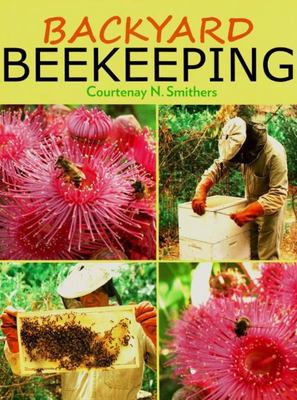 $19.95
AUD
Category: Insects & bugs
There is room for a hive of bees in many a suburban garden and, as author Courtenay Smithers points out, there is always something special about eating honey from your own hives. The revised second edition of this book is written especially for those who would like to experience that healthy pleasure ye t are unsure how to set about it. But Backyard Beekeeping is not simply a beginners' guide. It is a comprehensive reference for all wishing to keep healthy bees and produce delicious, honey. It provides essential information on the bees life cycle, the basic equipment required for 'beekeeping, where to position hives, and obtain a bee colony, how to care for a colony and increase its size, the harvesting of honey and wax, how to move hives, swarm control and the nectar and pollen flowers that attract bees to Australian and New Zealand gardens. The author's experience both as an entomologist, formerly with the Australian Museum and as keen amateur beekeeper, ensures that Backyard Beekeeping is a book that will be of practical help to both amateurs starting out and long-time professional beekeepers. ...Show more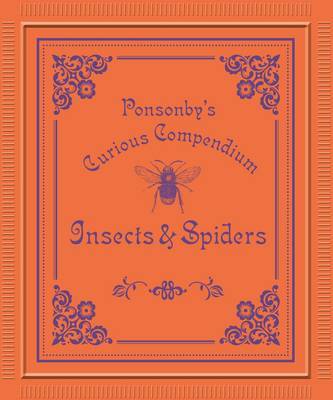 $29.99
AUD
Category: Insects & bugs | Series: Ponsonby's Curious Compendiums
Insects and spiders hold a powerful allure their design is so complex and their scale so entrancingly minute. This compact book, itself hardly bigger than the worlds biggest beetle (which is over five inches long, by the way), contains a generous selection of engravings, every one crammed with detail an d enhanced by informative text. ...Show more
$49.99
AUD
Category: Insects & bugs
Bees are often thought of as yellow and black striped insects that live in hives and produce honey. However, Australia's abundant native bees are incredibly diverse in their appearance and habits. Some are yellow and black but others have blue stripes, are iridescent green or wasp-like. Some are social but most are solitary. Some do build nests with wax but others use silk or plant material, burrow in soil or use holes in wood and even gumnuts! A Guide to Native Bees of Australiaprovides a detailed introduction to the estimated 2000 species of Australian bees. Illustrated with stunning photographs, it describes the form and function of bees, their life-cycle stages, nest architecture, sociality and relationships with plants. It also contains systematic accounts of the five families and 58 genera of Australian bees. Photomicrographs of morphological characters and identification keys allow identification of bees to genus level. Natural history enthusiasts, professional and amateur entomologists and beekeepers will find this an essential guide. Features: * Discover the extraordinary diversity of Australia's native bees, their natural history and fascinating behaviors * Includes identification keys and diagnoses for all five families and 58 genera of Australian bees * Extensively illustrated with photographs of live bees from expert wildlife photographers as well as photomicrographs of diagnostic features for each family and genus. ...Show more

$45.00
AUD
Category: Insects & bugs
This stunning insight into the micro world of the minibeasts reveals the critical roles these true rulers of our world play in our future survival. Simply put, without the invertebrates (insects) and other tiny critters, humans would not survive. While outlining the importance of the minibeast world, th is book is also a visual feast of detail and colour, capturing form and behaviour that the naked eye isn't normally able to see when encountering these small creatures. The result is a book that captivates the reader while at the same time inspiring a new appreciation for these magnificent animals. Lavishly illustrated with breathtaking macro-photography, each chapter focuses on a specific aspect of minibeasts and includes introductory text followed by images and informative captions. Among the topics covered are the jobs minibeasts perform that enable life on earth to exist, as well as the ways in which they have evolved to suit their environments and how we borrow ideas from them in the fields of biotechnology, engineering and design. As we will come to realise, from new medical drugs to hi-tech robotics, minibeasts provide a wealth of material for humans to draw on to help solve our 21st-century problems. ...Show more
$24.99
AUD
Category: Insects & bugs
Now in an updated edition, the best-selling Backyard Insects explores the fascinating secrets and habits of more than one hundred bugs that are common to backyard Australia. Crawling with full-colour, larger-than-life photographs for easy iden-ti? cation, Backyard Insects is an indispensable guidefor na ture lovers, gardeners and kids of all ages. ...Show more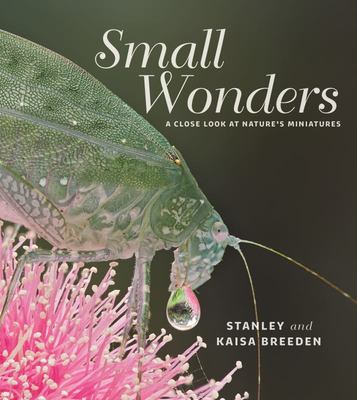 Small Wonders
by Kaisa Breeden; Stanley Breeden
$39.99
AUD
Category: Insects & bugs
Award-winning nature photographers Stanley and Kaisa Breeden explore Australia s small animal life to reveal the wonder and beauty of looking closely into nature. Their specially developed digital photography techniques make it possible to see intriguing details you may never have suspected were there." ...Show more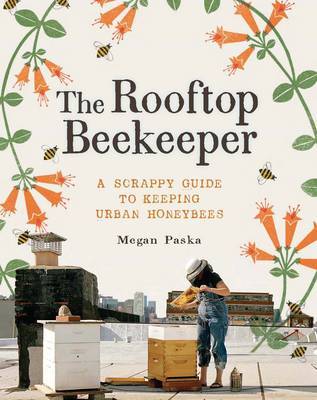 $34.95
AUD
Category: Insects & bugs
Rooftop Beekeeper is a gateway urban-beekeeping guide, from the perspective of a young Brooklynite beekeeper. It's a complete and thorough guide with beautiful hand-drawn illustrations and 75 colour photographs.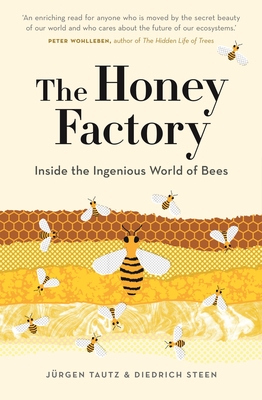 Honey Factory
by Jurgen. Tautz; Diedrich Steen
$32.99
AUD
Category: Insects & bugs
Bee hives might look like seething anarchy at first glance, but bees know exactly what they are doing. The universe of the beehive is an intricately organised, delicately balanced ecosystem. From the mighty queen to the lowliest worker bees, each bee plays its part in the whole. The Honey Factoryplunge s the reader into the invisible life of a bee colony and reveals the secrets of this fascinating world. How do worker bees come to a collective decision? What does the honeybees' waggling dance communicate? What provokes the sexual excesses of the young queen bee? And why is the precious relationship between humans and bees a matter of species survival? Combining the most fascinating scientific discoveries and greatest secrets in bee research, The Honey Factoryanswers these questions and more. ...Show more
$44.99
AUD
Category: Insects & bugs
Bees are the darlings of the insect world. It is a great joy to see these tenacious insects hard at work, peacefully buzzing from flower to flower on warm and sunny days. Many people recognise the worth of bees, as well as that they face many threats. But very few know about the diversity and importance of our native bee species. There are an estimated 2000 to 3000 bee species in Australia, yet we know very little about the vast majority of these and there are many that are yet to be described. Bees of Australia introduces some of our incredible native bees, many of which, if you look closely, can be found in your own garden. Open this book wherever you like or read it from cover to cover. The combination of photography and contributions from many of Australia's leading bee researchers allows anyone to become enthralled by our native bees. ...Show more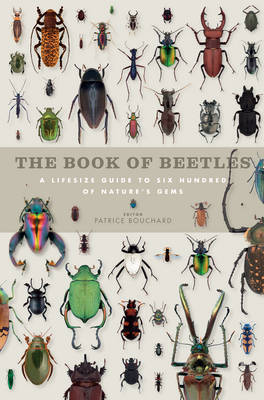 $60.00
AUD
Category: Insects & bugs | Series: Book of Ser.
'The Book of Beetles' uncovers 600 significant examples, selected as part of a genome program. They are shown in glorious photographs, life size and in detail, alongside an engraving offering a side or open-winged view.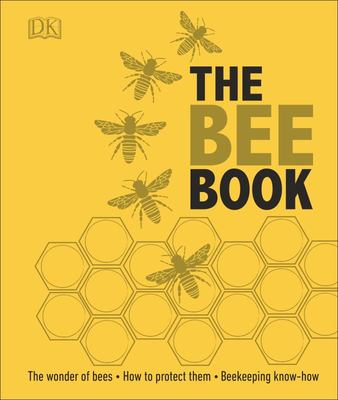 The Bee Book
by Dorling Kindersley Publishing Staff
$39.99
AUD
Category: Insects & bugs
Bees are a marvel of nature and vital to human existence. The Bee Book is a great introduction to bees and beekeeping and celebrates the wonder of bees in nature, in our gardens and in the hive. A honey bee visits up to 1,000 flowers a day yet produces only 1/12th of a teaspoon of honey in its lifetime. The Bee Book offers startling insights into the lives of bees and shows how we can best support and benefit from their presence in our gardens and hives. Marvel at the industry and intelligence of bees, the turbulent life of a queen and the remarkable properties of honey. This book includes recipes for simple home remedies and beauty treatments using honey, wax and propolis, such as a honey and clay facial mask, or a sunburn lotion. Follow our step-by-step guides to create bee-friendly spaces such as bee 'hotels', read about beekeeping, harness the power of honey for your wellbeing and guard the future of the bee. ...Show more