$80.00
AUD
Category: Water Animals
Roger Swainston is one of the foremost marine-life artists in the world, with more than 25 years of artistic and scientific endeavour. His paintings are renowned around the world for their accuracy and vibrancy.After training as a zoologist at the University of Western Australia, Swainston spent several years in the Department of Ichthyology at the Western Australian Museum, working on the taxonomy of fishes and the re-cataloguing of the museum's extensive collection of specimens. In the ensuing years he has taken part in scientific surveys of a wide range of environments- from the deep waters off the North West Shelf to the inshore waters of the southern coast of Australia and the coral reefs of Papua New Guinea. As expedition artist with a team of international scientists, he spent two months surveying the fish life of the remote Clipperton Atoll in the far eastern Pacific. Later he worked with the Natural History Museum of Paris and Pro-Natura International, portraying the biodiversity of the marine environments and freshwater streams of Vanuatu. More recently he has accompanied scientists surveying the biodiversity of northern Mozambique and Madagascar.Swainston has dived, snorkelled and painted fishes right around the coast of Australia and in many other locations worldwide, including the Mediterranean, Red Sea, Caribbean, and areas throughout the Indian and Pacific oceans. For many years he has closely monitored a number of sites on Ningaloo Reef, off Western Australia, spending countless hours under water drawing the reefs and observing and photographing fishes to produce panoramic scenes of the environments. He has also worked extensively with professional fishers around Australia, studying their catches and fishing methods.His work has been included in many well known field guides to fishes, including Sea Fishes of Southern Australia, Marine Fishes of North western Australia, Reef Fishes of New Guinea, Freshwater Fishes of New Guinea and Fishes of the Eastern Pacific. He has also illustrated major scientific works, such as Sharks and Rays of Australia and guides to the Emperors and Snappers of the world, as well as contributing illustrations to numerous other publications. His artworks have been used by numerous scientific institutions, including the Smithsonian Institute, the Food and Agriculture Organization of the United Nations (FAO), Australia's Commonwealth Scientific and Industrial Research Organisation (CSIRO), and the Natural History Museum of Paris, as well as many government environmental and fisheries agencies both in Australia and abroad.Swainston has held solo exhibitions in Sydney and Fremantle, and in France. His paintings are held by private collectors around the world, and by institutions including the Ministry of the Environment and the Musee des Arts et Traditions Populaire in France, the Oceanographic Institute of Monaco, the National Archives of Australia, and the Western Australian Museum. Several documentaries about his underwater work in the Red Sea and on Ningaloo Reef have been widely broadcast internationally.Roger Swainston presently lives and works in Fremantle, Western Australia, with his partner Catherine and their three children. ...Show more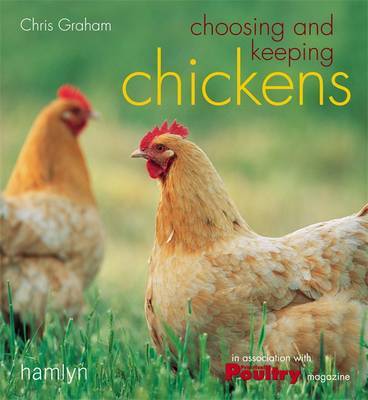 $25.00
AUD
Category: Water Animals
More and more people, even those in cities, are keeping chickens, tempted by the appeal of eating fresh free-range eggs. This comprehensive guide covers everything from choosing a breed to ensuring they are happy, healthy and productive. How do I make their house secure? What if I go on holiday? Will th ey get on with my children? All your questions and more are answered. "Choosing and Keeping Chickens" includes a gallery of 60 of the most popular breeds, from the Dorking to the Silkie. ...Show more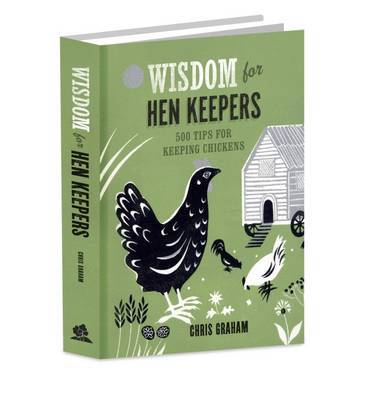 $29.95
AUD
Category: Water Animals
These beautifully presented collections include 500 tips written by successful hen keepers and bee keepers. Tips are divided into ten chapters covering all aspects of hen keeping and bee keeping, making these guides an enjoyable source of information for beginners or the more experienced.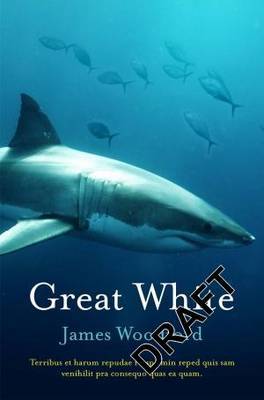 $34.99
AUD
Category: Water Animals
I remember thinking two things at the time. Firstly, if it had wanted to eat us we wouldn't have stood a chance and second, it didn't want to eat us. When James Woodford was confronted by half a dozen sharks swimming at full speed, he froze in shock. But he was even more surprised when they swam right p ast, completely ignoring him. He couldn't reconcile this experience with the mindless eating-machines that dominate the discussion of sharks in Australia. Interviewing world-renowned experts and joining research teams at Neptune Islands, one of the most famous shark aggregation locations in the world - and consequently one of the most dangerous dive sites - James investigates these intriguing creatures at close range and discovers their fascinating world. ...Show more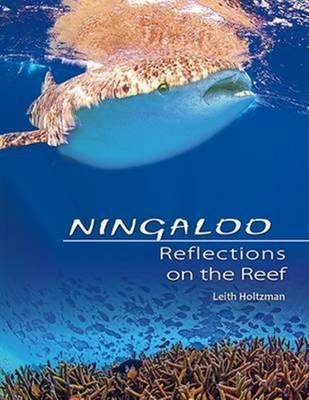 $49.99
AUD
Category: Water Animals
A coffee-table style full-colour book with exquisite photos and first-hand stories about the reef and its marine life. Over a ten year period, the author has led hundreds of people into the waters of Ningaloo to swim with the majestic whale shark - the biggest fish in the ocean. The text of the book and the author's photographs are supplemented by the author's videos of whale sharks and other marine life - all accessible directly from the book via QR codes. There has not been a publication of this sort on the Ningaloo Reef since the 1990's and certainly not since it becoming a World Heritage listed site in 2011. This is a unique, interactive book for nature lovers. ...Show more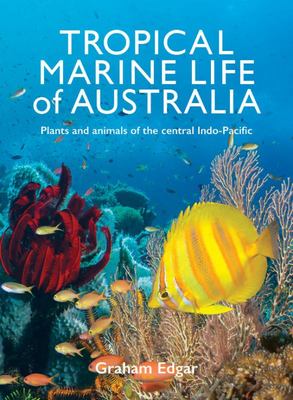 $49.99
AUD
Category: Water Animals
The definitive guide to tropical Australian and central Indo- Pacific marine life, covering over 2,400 species of animals and plants, including many never before photographed or covered in field guides.
$29.99
AUD
Category: Chat10Looks3 Recommendations
For as long as people have lived in Australia, the shark has loomed large in our fears. From the Noongar people of Western Australia who stayed out of the water for fear of being taken, to media hysteria about attacks and even sightings today, sharks occupy the dark recesses of our national psyche unlik e any other predator. They challenge the very sense of ourselves as Australians, a people who hug the coastline and love the freedom of the surf. And the dispute between whether to kill or protect sharks cuts to the political core of our nation, yet another divide between the right and the left. There is no denying that shark attacks have been increasing in recent years, and so have our fears. Where do we go from here? How worried should we be? Journalist Callum Denness deep-dives into the history of our relationship with sharks, and circles our fear by talking to activists, marine biologists, politicians, surfers, survivors and those who've lost loved ones. Compelling and challenging, this is the clearest picture yet of whether or not we can co-exist with sharks. Don't get back into the water until you read SHARKS: A HISTORY OF FEAR. ...Show more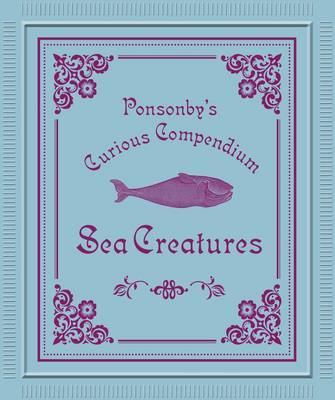 $29.99
AUD
Category: Water Animals | Series: Ponsonby's Curious Compendiums
For centuries, naturalists have created intricate illustrations of the sheer diversity of the ocean. Ponsonbys Curious Compendium: Sea Creatures reproduces more than 600 engravings, offering a panorama of the world that sea-dwellers inhabit, from the whale to the shrimp a tour of the deep that is full o f surprises. ...Show more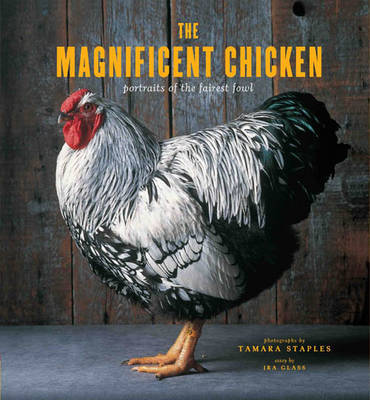 $34.95
AUD
Category: Water Animals
Today's love affair with urban farming and backyard poultry coops means Tamara Staples' stunning photographs are more apropos than ever. Featuring glorious photos and informative text about more than forty unique breeds (many of them new to this edition), an introduction by Ira Glass, and a new resource s section, this fully refreshed hardcover truly earns its new title: The Magnificent Chicken. The book features 50% new content: 24 new photos, including 12 all-new birds! ...Show more
Items per page:
1 - 9 of 9