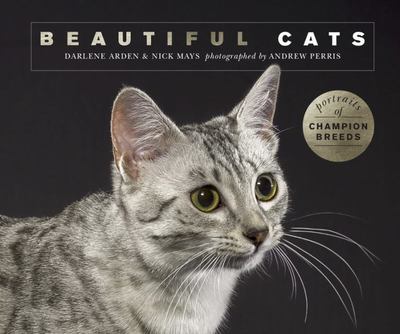 $16.99
AUD
Category: Pets & pet care | Series: Beautiful Animals Ser.
Revered by the ancient Egyptians, beloved by the witches of Salem, and now celebrated in this delightful collection, the best-selling Beautiful... series brings you Beautiful Cats. Sashaying in front of our photographer's lens are 40 of the world's most remarkable and best-loved breeds, from the Bengal to the Birman, the Rex to the Ragamuffin. Posed to perfection, with not a whisker out of place, the stunning portraits of these show-quality felines will have you purring with pleasure. Each superb photograph is accompanied by a description of the breed, and a succinct introduction also charts the history of the cat, from animal of worship to prize-winning glamor puss. This is the perfect book for any cat lover to curl up with. ...Show more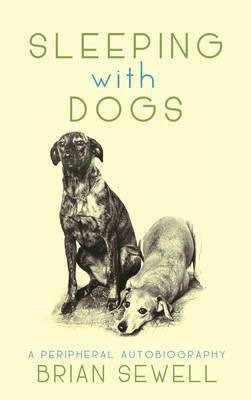 $35.00
AUD
Category: General
Sleeping with Dogs is the record of one man's passionate affection for the dog, rooted in his early childhood and lasting undiminished into his dotage. These were for the most part dogs discarded and left to fate - tied to the railings of Kensington Gardens, found with a broken leg in the wilds of Turke y, adopted from an animal rescue home, passed on by the vet - but there was also a whippet of noble pedigree and three generations of a family of crossbreeds in which the whippet strain was strong. They were not pets, but indulged friends and companions, with all of whom he shared his bed, and who richly rewarded him with loyalty and affection. This is not a sentimental or determinedly anthropomorphic book - the dogs remain steadfastly dogs. It is observant and records the canine society of dog and dog as much as the relationship of man and dog. It is, at the same time, a deeply touching account of the lives and very different characters of seventeen dogs over eighty years or so, ranging from Jack Russell to Alsatian through half-boxer, half-pointer and half-Karabas, to purest indecipherable mongrel. ...Show more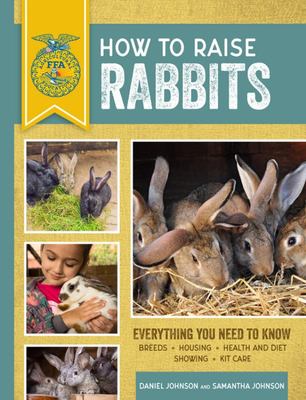 $24.99
AUD
Category: Pets & pet care | Series: Ffa Ser.
In this freshly updated third edition of How to Raise Rabbits, you'll find practical advice for raising any number of rabbits in any environment--rural or urban, one rabbit or twenty. Brother-sister writing duo Daniel and Samantha Johnson expertly walk readers through all the basics on breed types, hous ing and food requirements, shows, kit care, and general healthcare for the rabbit. Rabbits are wonderful animals to raise, whether as pets or as livestock on a farm. They are especially great as starter animals for children who participate in rabbit shows. Before you embark on owning one of these lovable critters, however, there's a lot you need to know--for instance, which of the forty-seven rabbit breeds is best for you? Licensed by the Future Farmers of America, the guidebooks in our acclaimed How to Raise series have helped countless first-time animal owners across the United States confidently care for their new companions. With clear and informative instructions, fully illustrated with beautiful how-to photography, How to Raise Rabbits continues to be an essential primer for the newcomer to rabbit care and a classic on any rabbit lover's bookshelf. ...Show more

$16.99
AUD
Category: Pets & pet care | Series: Beautiful Animals Ser.
Sit? Rollover? Beg? There aren't any crowd-pleasing tricks performed by the canine beauties on these pages, as their stunning portraits are enough to arrest your attention. Featuring 43 of the world's most- loved and unique pedigrees, from the French Bulldog to the English Springer Spaniel, the German S hepherd to the Alaskan Malamute, Beautiful Dogs showcases man's best friend as you've never seen him before. Each photograph is accompanied by a description of the breed, and an illuminating introduction explores the history of the dog from a working animal to show-stopping pedigree. In addition, delightful reportage photography offers a glimpse of the stars as they prepare for their moment in front of the photographer's lens. A coffee-table book that will delight and astound in equal measure, Beautiful Dogs is the perfect gift for lovers of all things canine. ...Show more
$29.99
AUD
Category: Pets & pet care
With over 24 million pets throughout Australian homes, Pet Cookbook has been developed and written by 4 Ingredients best selling author Kim McCosker. Containing recipes that homemade, human grade and allergy aware it will be the EASIEST Pet Cookbook you have ever owned. Not only will you feel better mak ing the food that nourishes your beloved pet, so will your pet. Pet Cookbook caters for dogs and cats, with recipes and ideas for birds, guinea pigs, fish and chickens as well. 2016 estimates record around 62% of households own pets in Australia. Recent statistics from the RSPCA say there are estimated to be 4.2 million pet dogs in Australia; 19 dogs for every 100 people. Cats are the second most common pet, with 29% of households owning a cat. There are estimated to be 3.3 million pet cats in Australia; 15 cats for every 100 people. Pets are a BIG part of Australian homes and a huge part of families. PET COOKBOOK is a nurturing book that is suitable for the entire family to be more widely informed of good habits for pets and become more aware of what they are eating. PET COOKBOOK contains easy homemade meals and treats like Mex 4 Rex, KittyCake and Budgie Bites, are for our pets to love as much as the whole family loves them. ...Show more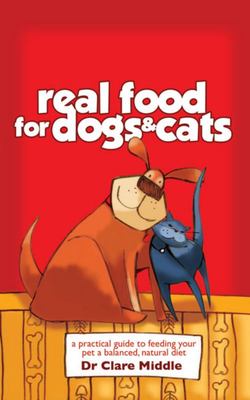 $19.99
AUD
Category: Pets & pet care
This no-nonsense guide to natural and balanced pet nutrition has simple, practical and effective ways to keep pets in top condition.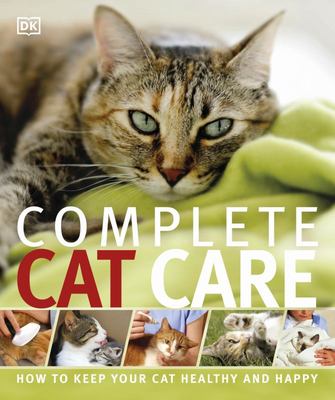 $19.99
AUD
Category: Pets & pet care
Keep your cat happy and healthy. Looking forward to welcoming your new cat or kitten? Complete Cat Care combines everything you need to know about cats and cat care in one practical manual, with day-to-day advice on cat grooming, cat behaviour and nutrition, as well as cat health and cat disorders. This cat book is packed with expert advice to help you to nurture your feline from kittenhood to old age. You'll find essential guidance on getting your cat, socialising your cat, tips on what to feed your cat and advice on training your cat. Step-by-step photography shows you how to handle your cat, how to groom it and how to administer basic first aid. Further health advice covers common and more serious cat disorders, with quick reference checklists and advice on how to treat and when to seek a vet, so you can keep your cat in purrfect health. Complete Cat Care will help you keep your cat healthy at every stage of its life. ...Show more
$29.99
AUD
Category: Pets & pet care
Inspired by the unconditional love of pets, PetRescue brings us great stories of animals that have changed lives. From cats and dogs to guinea pigs and horses, this is about all creatures great and small and the joy they can bring their two-legged friends. All pets are blessed with a natural ability to bring joy to our lives in their own special way. Some inspire us with extraordinary acts of bravery and courage. Some amaze us with their incredible talents. But for the most part, they win and warm our hearts with their unconditional love. Unconditional Love collects stories from all corners of Australia in celebration of the all-round awesomeness of pets. Meet Mate, the horse that was rescued at the last minute from the knackery, Python the guinea pig that escaped from the jaws of a snake, Earl the staffy that survived a hit-and-run accident and Speckles the cat that mothered all the kittens at the shelter but remained unloved herself until she was adopted by a family with a problem cat. These are amazing animal tales of resilience, courage and true companionship. ...Show more
Items per page:
1 - 8 of 8