$24.99
AUD
Category: Picture Books | Series: Mr Chicken Ser.
Australia is full of big things, and Mr Chicken wants to see them all. A triumph from the 2016-2017 Australian Children's Laureate. Australia is big, but so is Mr Chicken. He can't wait to go everywhere, see everything and meet everyone.Luckily, a helpful marsupial from Tourist Information helps Mr Chic ken organise his hectic itinerary.  This book is dedicated to the many children, teachers and librarians Leigh Hobbs met as the 2016-2017 Australian Children's Laureate. Collect all of Mr Chicken's adventures: Mr Chicken Goes to Paris, Mr Chicken Lands on London and Mr Chicken Arriva a Roma ...Show more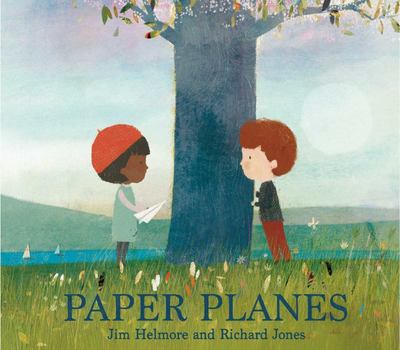 Paper Planes
by Jim Helmore; Ri'Chard Jones (Illustrator)
$16.99
AUD
Category: Picture Books
Mia and Ben are the very best of friends. They live side by side at the edge of a great, wide lake and together they sail, and swing, and sing. But the thing they love the most is making paper planes. They dream of one day being able to make a plane that will fly all the way across the lake, and their p lanes become more and more intricate...  But one day: terrible news. Ben's family are moving far, far away. How can Mia and Ben stay best friends if they are so far apart? And how will they ever realise their dream of making a plane that can fly across their lake? Find out in this moving, lyrical story of friendship and flight. ...Show more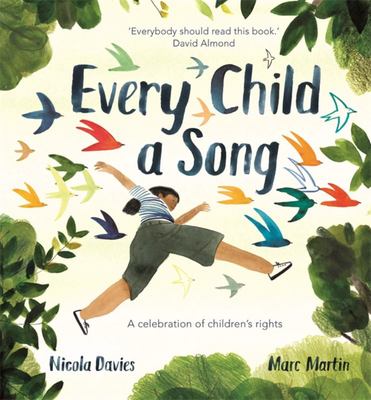 $26.99
AUD
Category: Picture Books
When you were born, a song began... So begins this lyrical and unique non-fiction picture book by award-winning children's author Nicola Davies. With tenderness and a good deal of heart, Nicola introduces young readers to the universal rights that every child is entitled to under the United Nations Conv ention on the Rights of the Child. Using the metaphor of song, the book opens with the arrival of a newborn and its unique 'song', then pans out to explore all the essential things that every song needs to thrive - love, protection, a home, a name, the chance to explore and learn. In the latter half of the book, the issues of child labour, exploitation and war are sensitively introduced to emphasise that we all must play our part in championing children's rights and offering support to those who need it most. With beautiful and deeply moving watercolour illustrations by award-winning artist Marc Martin, this is a book that encourages children, and the adults in their lives, to speak up for young people all around the world, and to treat one another with compassion and kindness. ...Show more
$24.99
AUD
Category: Picture Books
When Frankie McGee insists on borrowing yet another book about tractors, his mum crumbles. She begs him to read a book about something else - cars, planes, cranes, trains - anything! Frankie launches into all of the various, glorious factors that make up the love that he has for all tractors - but will he be able to bring his mum around?   With irresistible rhyming text by award-winning author Davina Bell and unforgettable illustrations by Jenny Lovlie, this story is sure to charm and amuse the whole family. ...Show more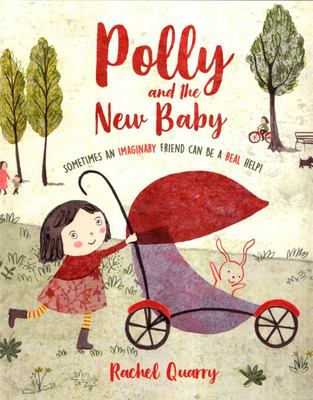 $13.95
AUD
Category: Picture Books
Polly has a friend, Bunny. He may be an imaginary friend but nonetheless Polly absolutely MUST use the pushchair that was hers as a baby to push Bunny around. So when Polly's parents need the pushchair for a new arrival in the family, they try all sorts of ways to persaude Polly to give it up.But ultima tely the situation is unlocked all thanks to Polly's imaginative solution that means everyone is happy! ...Show more
$24.99
AUD
Category: Picture Books
Once upon a time, although this happens all the time, a tiny star fell to earth . . . This touching and timeless story combines, for the first time, the talents of world-renowned author Mem Fox with the heartwarming illustrations of Freya Blackwood. These two luminaries craft a truly unique and moving s tory about the journey of life, to be cherished and shared for generations to come. 'Mem Fox's books are like a warm blanket; they have a way of making the world seem a little cosier.' Sunday Age   ...Show more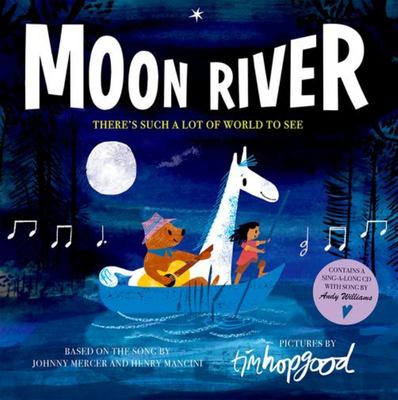 $17.95
AUD
Category: Picture Books
Follow a little girl on a magical journey along the Moon River. It flows from her bedroom and out into the big wide world just waiting to be discovered. She's soon to be joined by other children who are all excited to be exploring the beautiful world together. There is such a lot of world tosee!Moon Riv er is a song composed by Henry Mancini with Lyrics by Johnny Mercer. It recieved an Academy Award for Best Original Song for its performance by Audrey Hepburn in the iconic movie Breakfast at Tiffany's (1961). ...Show more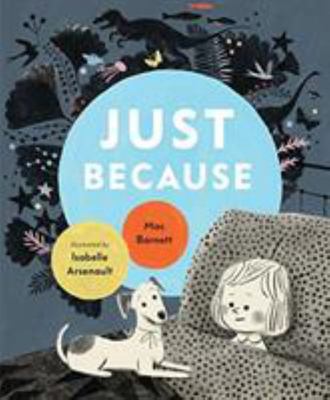 $27.99
AUD
Category: Picture Books
Curious minds are rewarded with curious answers in a fantastical bedtime book by Mac Barnett and Isabelle Arsenault. Why is the ocean blue? What is the rain? What happened to the dinosaurs? It might be time for bed, but one child is too full of questions about the world to go to sleep just yet. Little o nes and their parents will be charmed and delighted as a patient father offers up increasingly creative responses to his child's nighttime wonderings. Any child who has ever asked "Why?" -- and any parent who has attempted an explanation -- will recognize themselves in this sweet storybook for dreamers who are looking for answers beyond "Just because." ...Show more
Tilly (HB)
by Jane Godwin; Anna Walker (Illustrator)
$24.99
AUD
Category: Picture Books | Reading Level: Picture Book
Tilly's found the perfect hiding place to keep her special treasures. No one knows about it, not even her big brothers and sister, who know everything. But one day, something happens that Tilly could never have imagined... Jane Godwin and Anna Walker have created a wistful, enchanting and timeless story about an old house, a young girl, and how the small things we hold dear stay with us always. ...Show more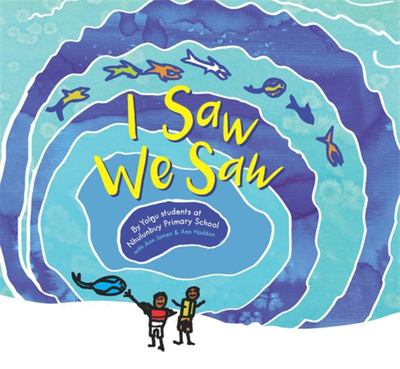 $24.99
AUD
Category: Indigenous
I Saw, We Saw. But who did the seeing and what did they see?The answer to that question is to be found by pouring over the pages of this gorgeously illustrated book. And just to make it a little more interesting, a key word is in Yolgnu Matha, the first language of the student authors of this book. Intr igued? Take a look inside and delve into the world of the Yolgnu students at Nhulunbuy Primary School.Every page is a delight and by the end not only will you have worked out who saw what, but you will have also learned some Yolgnu Matha along the way. What better way to celebrate UNESCO's Year of Indigenous Languages! ...Show more
$19.99
AUD
Category: Picture Books | Reading Level: 7 Kids Picture Books
A book for one? A book for two? A book for different points of view. I See, I See is a playful, rhyming call-and-answer conversation between two readers, each of whom view the page from a different perspective: I see water, I see sky, I see swimming, I see fly! A dynamic interactive picture book for two, designed to be read right side up and upside down at the same time. Suitable for readers of Press Here and Do Not Lick This Book. ...Show more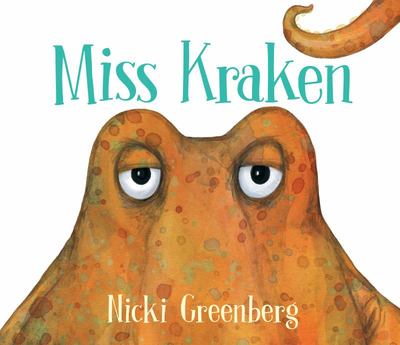 $24.99
AUD
Category: Picture Books
A bold and funny picture book featuring a highly unusual primary school teacher and her class of badly behaved students, from acclaimed author/illustrator Nicki Greenberg.