$14.99
AUD
Category: Board Books | Series: Bluey
Join Bluey on a dreamy night-time adventure. What will you see in the dark? Not wanting to go to bed, Bluey wishes she was a nocturnal fruit bat that stays up all night. Soon she finds herself flying through the night sky. Bluey has been a phenomenal success since airing on ABC KIDS in October 2018, a massing legions of dedicated fans and taking the coveted position of being the most watched program ever on ABC iView, with over 100 million plays. It has also topped the Australian iTunes Kids Chart with the series peaking at #1 and consistently remaining in the Top 5. ...Show more
$14.99
AUD
Category: Board Books | Series: Bluey
Join Bluey for a fun day at the beach. What will you discover along the way? While Mum is off for a walk along the beach, Bluey discovers a beautiful shell. She runs to show Mum and has a series of encounters that will both excite and test her in unexpected ways. Bluey has been a phenomenal success si nce airing on ABC KIDS in October 2018, amassing legions of dedicated fans and taking the coveted position of being the most watched program ever on ABC iView, with over 100 million plays. It has also topped the Australian iTunes Kids Chart with the series peaking at #1 and consistently remaining in the Top 5. ...Show more
$19.99
AUD
Category: Board Books | Series: ABC for Me
ABC What Can She Be? presents a colorful world of possibilities--from astronaut to zoologist and everything in between--for all little girls with big dreams. Not even the sky is the limit with this fun approach to learning the alphabet. In this new title from Walter Foster Jr., ABC What Can She Be?encou rages young girls by presenting a colorful variety of choices for their future careers. Talented illustrator Jessie Ford artfully pairs the letters of the alphabet with vibrant, eye-catching illustrations that paint an inspiring picture for budding trailblazers everywhere.ABC What Can She Be? explores 26 different career paths. Each page introduces a letter of the alphabet with bright artwork and highlights a career that is fun, challenging, and makes a big impact in its own way. A boldly illustrated, fun family read, ABC What Can She Be? is a great way for parents to introduce their small children to the bright futures before them. ...Show more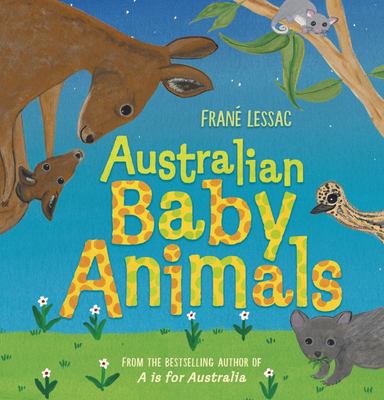 $15.99
AUD
Category: Board Books
A classic showcase of Australian baby animals and their families for very young children from a consummate author/illustrator. With one animal baby featured on each double page spread, this colourful introduction to iconic Australian creatures groups them according to their baby names: joeys, hatchling s, fry, chicks, puggles, pups and platypups. The animals cover the full gamut of family groups: from marsupials to monotremes and reptiles to birds, Each baby animal is described by one line of text (in bold type). And there's a special additional fact for extra interest. ...Show more
$19.99
AUD
Category: Board Books | Series: ABC for Me
ABC What Can He Be? presents a wonderful world full of possibilities--from Astronaut to Zoo Veterinarian and everything in between.  Whether they're fascinated by construction sites, fire trucks, teaching, dancing, music, books, or any other thing, boys can grow up to be whatever they want! ABC What Can He Be? presents a whole alphabet full of exciting, thoughtful, and wonderful things boys can do, including environmental engineering, fashion design, carpentry, quantum physics, and yoga instruction. This book shows that there are no limits to what boys can pursue. Talented illustrator Jessie Ford of Sugar Snap Studio pairs engaging, inspiring illustrations with 26 different career possibilities and empowering text, highlighting careers that are fun, challenging, and impactful. Young readers will learn their ABCs and discover a world of possibility in their future through this fun family read. With endearing illustrations and mindful concepts, the ABC for Me series pairs each letter of the alphabet with words that promote big dreams and healthy living. ...Show more
My Country (Board Book)
by Ezekiel Kwaymullina; Sally Morgan (Illustrator)
$14.99
AUD
Category: Board Books
Best-selling author and internationally renowned painter Sally Morgan teams up with Ezekiel Kwaymullina for a picture book celebrating country.
Farmblock
by Christopher Franceschelli; Peskimo (Illustrator)
$21.99
AUD
Category: Board Books
It's time to plant some crops, harvest the veggies, and make jam to take to the farmer's market! In this follow-up to Alphablock, Countablock, Dinoblock, Cityblock, Buildablock, and Marvel Alphablock, readers are introduced to what life is like on the farm. Like the previous titles, Farmblock explores a concept-in this case, seasons. From a rooster crowing at the crack of dawn to picking pumpkins for Halloween, there is so much to do all year-round! In keeping with the rest of the series, Farmblock features die-cut pages, gatefolds, and the charming art of British design team Peskimo. ...Show more
$22.99
AUD
Category: Picture Books
Join the hunt to find lovable puppy, Spot, in Eric Hill's first ever lift-the-flap tale. Lift each flap to find all sorts of funny animal surprises, before discovering where cheeky Spot has been hiding. This is the perfect first book for toddlers - the playful text is a wonderful spur to read and respon d together, and the hide-and-seek flaps encourage curiosity and interactivity. This set includes a board book edition of the bestselling original story, together with a cuddly Spot soft toy - the perfect present for little ones.   ...Show more
Boo!
by Margaret Wild; Freya Blackwood (Illustrator)
$19.99
AUD
Category: Picture Books
Everyone loves to play Boo! Join six gorgeous babies as they play Boo! with their favourite animal toys. But what will happen when the animals play too? An irresistibly joyous story for the very young, by two of Australia's most-loved picture-book creators.
$12.99
AUD
Category: Board Books
Learn about family relationships and naming articles of clothing in this fun and inclusive board book, brightly and simply illustrated by Beci Orpin. My grandma wears a cardigan. My step-brother wears a jacket. My family wears many different types of clothes. Let's learn about family relationships and t he clothes we wear in this stylishly illustrated board book from one of Australia's leading designer-illustrators, Beci Orpin. ...Show more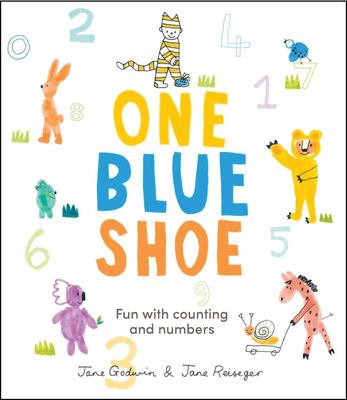 One Blue Shoe
by Jane Godwin; Jane Reiseger (Illustrator)
$19.99
AUD
Category: Picture Books
One shoe – this one is blueTwo feet stand on a seatThree balls bouncing aroundTwo in the air and one on the ground Share, laugh and learn in this bright and joyful exploration of counting and number concepts. (Oh, and look out for the other shoe!)
$12.99
AUD
Category: Board Books
A simple, vibrantly illustrated board book focused on bodies in movement, from one of Australia's leading designer-illustrators. Flying with your arms...Sneezing with your nose... There are so many interesting ways to move your body! Learn about the different movements we can do in this vibrantly illust rated board book, with simple and fun text, from one of Australia's leading designer-illustrators, Beci Orpin. ...Show more