$19.99
AUD
Category: Junior Readers
A deliciously funny tale, with equally amusing illustrations, about being judged for what, rather than who, you are. When Boris and his parents learn that Scotland is re-introducing wolves, they leave their mansion in Morovia for their Scottish homeland. But these wolves aren't planning to settle in t he wild, oh no! Instead, they book into the exclusive Highland Hotel, from where they plan to enjoy Scotland's best tourist spots and cuisine. Is Scotland ready for holidaying wolves? Especially such hungry ones? And why are certain people so unhappy to see them? From spooky dungeons to scheming developers, the Greycoats' new adventure is full of surprising discoveries. ...Show more
$14.99
AUD
Category: Junior Readers | Series: Fish Kid
The second adventure of a rising superhero with super fishy powers.Trouble finds its way to Fish Kid's shores once more in his second adventure! Will Fish Kid be able to find his missing Nan, hide his powers from Pops and save the day? Only with the help of Freckles the Mega Manta Ray! Full of real life fish facts and exciting illustrations, Fish Kidand the Mega Manta Ray is the perfect book for independent readers to dive in with.Follow-up title to Fish Kid and the Lizard Ninja. ...Show more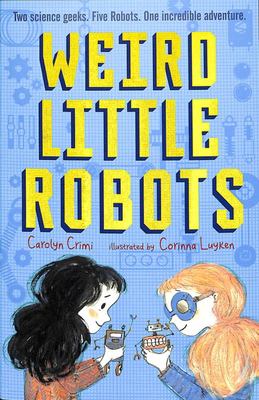 $14.99
AUD
Category: Junior Readers
An illustrated fantasy story with science themes; friendship and science bring tiny magical robots to life for nine-year-old Penny Rose! In a new town with only the robots she creates for company, it only takes a little bit of magic to change everything for nine-year-old Penny Rose. With her new friend Lark – an eccentric tinkerer herself – the promise of joining a secret science club and her newly sentient robots, Penny Rose can't imagine how she was ever lonely. But a fateful misstep means Penny Rose will have to choose between the club she's always dreamed of and the best friend she'd always hoped for. And in the end, it may be her beloved little robots who pay the price. A magical story of friendship, growing up and how our choices affect those we care most about. ...Show more
$16.99
AUD
Category: Junior Readers | Series: Kensy and Max
Introducing Kensy and Max - an action-packed spy-adventure series for girls and boys from bestselling author Jacqueline Harvey! What would you do if you woke up in a strange place? If your whole life changed in the blink of an eye and you had no idea what was going on? Twins Kensy and Max Grey's lives a re turned upside down when they are whisked off to London, and discover their parents are missing. As the situation unfolds, so many things don't add up- their strange new school, the bizarre grannies on their street, the coded messages they keep finding and the feeling that, all around them, adults are keeping secrets . . . Things can never go back to the way they were, but the twins are determined to uncover the truth! ...Show more
$14.99
AUD
Category: Junior Readers | Series: Max and the Midknights
'Max is epic fun!' Jeff Kinney, bestselling author of the Diary of a Wimpy Kid series. 'Fantastic! I loved it!' Dav Pilkey, beselling author of the Dog Man series. Join Max's quest to become a knight in this laugh-out-loud New York Times bestselling adventure! Max wants to be a knight - too bad that dre am is about as likely as finding a friendly dragon. But when Max's uncle Budrick is kidnapped by the cruel King Gastley, Max has to act . . . and fast! Joined by a band of brave adventurers - the Midknights - Max sets out on a thrilling quest: to save uncle Budrick and restore the realm of Byjovia to its formerglory! Magic and (mis)adventures abound in Max and the Midknights, a hilarious illustrated novel from the New York Times bestselling creator of the Big Nate series, Lincoln Peirce. ...Show more
$14.99
AUD
Category: Junior Readers | Series: Boot
For fans of WALL-E and Toy Story, comes a heart-warming, humorous adventure about a young robot trying to find its way home. Beautifully illustrated throughout, Boot is a special book you will want to treasure and share. When toy robot, Boot, wakes up at a scrapyard, it has no idea how it got there and why it isn't with its owner, Beth. It only has two and a half glitchy memories, but it knows it was loved, which means something important to humans. Boot soon realises its emotions make it different to other robots, who just function and don't think. Boot is scared but tries to be brave, which is hard when its screen keeps showing a wobbly, worried face. Luckily Boot meets Noke and Red - other 'advanced' robots who have learned to survive in secret. With its new friends by its side, Boot is determined to find Beth and the gang set off on a dangerous adventure. Everything Boot thought it knew about the world is changing and things aren't as simple as it remembers . . . Boot is a story that will take you by surprise and make you think about the world around you. ...Show more
$16.99
AUD
Category: Junior Readers
Back at Alexandria with their friend Curtis Pepper visiting, Kensy and Max are enjoying the school break. Especially when Granny Cordelia surprises them with a trip to America! It's meant to be a family vacation but the twins soon realise there's more to this holiday than meets the eye - the chase for D ash Chalmers is on! ...Show more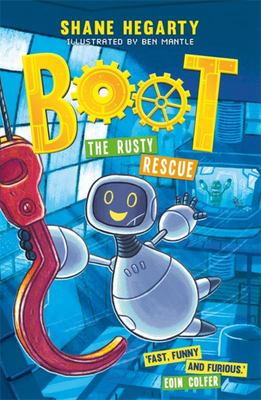 $14.99
AUD
Category: Junior Readers | Series: Boot
For fans of Toy Story and Charlie Changes into a Chicken, this is the second hilarious, warm-hearted story about a small robot on a big adventure. With illustrations by Ben Mantle bringing Boot's world to life, this is an unforgettable tale of resilience and hope. 'Fast, funny and furious. These are def initely my favourite robots.' Eoin Colfer Toy robot Boot has come a long way since it woke up in a scrapyard with only two-and-a-half glitchy memories. It has a home with its robot pals in an abandoned amusement arcade, and has discovered what true happiness is - although, it's still not sure why humans are so leaky and weird ... But when Boot and the gang stumble upon Rusty, an old, broken robot, forgotten in the back of a testing lab, it's time to spring into action. Boot knows there's something special about Rusty, but can they free the old robot and help it find its purpose? A thrill-ride of an adventure, stuffed with fun, friendship, and a warehouse full of bouncy castles. Have you read the first BOOT story, which was shortlisted for the Sainsbury's Book Award? ...Show more
$15.99
AUD
Category: Junior Readers | Series: Ninja Kid
Nelson and Kenny have been CLONED! Robot Nelson and Robot Kenny are faster, smarter and better dancers! But when the clones spin out of control at school camp, can the REAL Nelson and Kenny SAVE THE DAY?
$14.99
AUD
Category: Junior Readers
Life's tough when your name's Derek. You're destined to be uncool. But Derek is determined to find something - anything - that will change that. He's sick of being picked last in PE, of not being invited to parties, and of all the cool kids using his freckles as dot-to-dot challenges. Derek is going t o find something that will make him SUPERCOOL and nothing is going to stop him.   ...Show more
$14.99
AUD
Category: Junior Readers | Series: Fish Kid
There's a new superhero on the block, with super fishy powers. Faster than a speeding mullet ... stronger than a bull shark ... it's Fish Kid! Slugging down slimy sea cucumbers and jellyfish is enough to make anyone vomit. BLAAGH!! Will Bodhi (aka Fish Kid) sniff out Emely's revolting prank before it's too late? Or will he land himself in deep, shark-infested waters? Be sure to take a deep breath before you dive into this hilarious ocean-packed adventure. ...Show more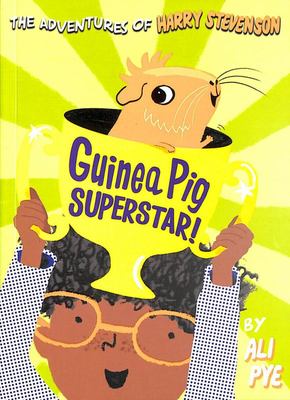 $12.99
AUD
Category: Junior Readers | Series: Adventures of Harry Stevenson Ser.
Join Harry Stevenson - small guinea pig and unlikely hero - on two BIG new adventures.   Harry Stevenson is VERY excited. He's off to school with his best friend Billy! Billy can't wait to show Harry off in Show and Tell but when another classmate brings in his pet snake, chaos ensues! Can this small gu inea pig survive his first day at school?   And when a thief - dressed up as a chicken - steals Sparky FC's championship cup, Harry Stevenson finds himself caught up in a real-life robbery! Can Harry stop the thief and save the day?     ...Show more