$24.99
AUD
Category: Biographies & Memoir
The true story of Anzac girl Sister Alice Ross-King, who sailed to war in December 1914 and became the most decorated woman in Australia. It was 1914 when Sister Alice Ross-King left Australia for the war. Nursing was her passion - all she had ever wanted to do. But Alice couldn't have imagined what she would see. She served four long years and was brave, humble and endlessly compassionate. Using extracts from Alice's actual diaries kept in the Australian War Memorial, this story captures the danger, the heartache and the history of the young nurse who would one day become the most decorated woman in Australia. ...Show more
Izzy and Frank (HB)
by Katrina Lehman; Sophie Beer (Illustrator)
$24.99
AUD
Category: Picture Books
Izzy and Frank spend blue-sky-sunny days and gray-cloud-rainy days roaming and playing by the sea. But when Izzy has to leave her lighthouse and island life behind to move to the city, she also has to say goodbye to Frank. The city is crowded and noisy, and Izzy misses the sand and the sea. Can Izzy find a place for herself in her new home? And will she ever see Frank again? ...Show more
$16.99
AUD
Category: Indigenous
This remarkable book is more than an A to Z of Australian animals. It is a spectrum of every feeling under the sun - from wonder to vanity, from weariness to delight - and every one of these passions can be found between the covers of a book...if only you take the time to have a look.
$24.99
AUD
Category: Australiana
Koala has a question for her friends - what colour is the sea? But they all give her different answers, and Koala doesn't know who to believe. Owl suggests she finds out for herself. Koala sets off for the sea, only to discover that all her friends are right - the sea is no colour and many colours. A b eautiful tale of discovery and perception. ...Show more
$24.99
AUD
Category: Picture Books | Series: Claris
'Pack your bags darling Claris, try not to delay.  We're off to the French Riveria - today!' A sweet little mouse, a new friend and a seaside adventure on the French Riveria! The best-selling Claris series follows an adorable mouse who moves to Paris to follow her fashion dreams, for fans of Eloise and  Olivia. Destined to delight fashion-obsessed readers of all ages!   ...Show more
$15.99
AUD
Category: Anxiety/Fears
A fun and reassuring tale about dealing with worries from the author of the bestselling The Lion Inside. It's a beautiful day and Worrysaurus has planned a special picnic. But it isn't long before a small butterfly of worry starts fluttering in his tummy . . . What if he hasn't brought enough to eat? Wh at if he gets lost in the jungle? What if he trips and falls? What if it rains?! Can Worrysaurus find a way to chase his fears away and have fun? The perfect book to help every anxious little dinosaur let go of their fears and feel happy in the moment. ...Show more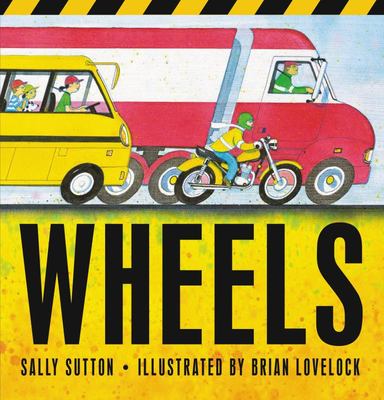 $24.99
AUD
Category: Picture Books
An ode to things-that-go from the internationally bestselling creators of Roadworks. Rumbly wheels, grumbly wheels, Hauling-up-the-hill wheels. Wheels go fast, wheels go slow. Shout what's coming, if you know! On the heels of Dig, Dump, Roll, comes another interactive read-aloud from Sally Sutton and Brian Lovelock. In this story, a boy and his sister watch vehicles pass on a town street and have to guess what's coming, each time they see the wheels. In the end, they get to be the ones with wheels, as they ride their scooters away. ...Show more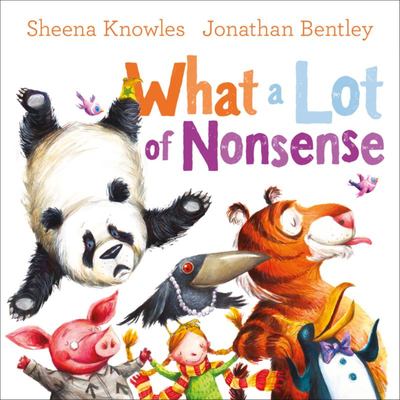 What a Lot of Nonsense
by Sheena Knowles; Jonathan Bentley (Illustrator)
$24.99
AUD
Category: Picture Books
From the author of the internationally bestselling EDWARD and EDWINA THE EMU, comes a book that presents readers with a puzzle - to find the anagrams hidden on everypage. Dear reader, please take time to noteTwo ways to read this book I wrote.The first way is for everyone,Just read the book, enjoy the fun. The second way will challenge thoseWho like to look beyond the prose.Who'd like to ACT just like a 'cat'(And that's an anagram, in fact). Join in the fun with a host of quirky animals, and find out why a bear doesn't want to be bare, a seal goes to a sale, and a dingo is doing a dance. Sheena Knowles, author of internationally bestselling Edward the Emu and Edwina the Emu, has teamed up with renowned illustrator Jonathan Bentley to create a joyous book that fires up the imagination and revels in the joy of words. ...Show more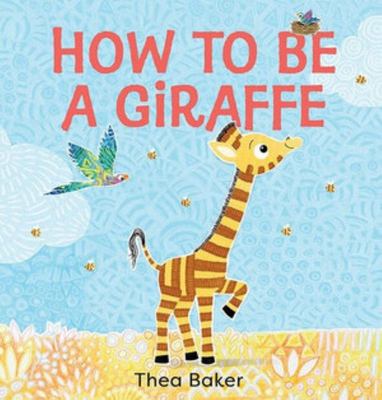 $16.99
AUD
Category: Picture Books
Joffrey might have horns, a tail and a long neck, but his stripy fur is causing quite the stir. Everyone knows that giraffes have spots! But if Joffrey isn't a giraffe, what could he be? Lots of fun to read aloud, this charming and heartfelt picture book celebrates the joy of embracing who we are.
$24.99
AUD
Category: Picture Books
A laugh-out-loud musical story full of hilarious word play and silliness from the author of Oi Frog!, brilliantly illustrated by Fred Blunt. Flinty Bo Diddle is writing a tune for his fiddle. All his diddles have lined up nicely - except for one who keeps going DUM, right in the middle! No matter what h e tries he just can't get this diddle to diddle like it's supposed to!   A story about standing out from the crowd that will have you in fits of giggles! Kes Gray is the author of the top ten bestselling series Oi Frog and Friends, which has sold 1.4 million copies to date.   ...Show more
$14.99
AUD
Category: Classics/Collections
A gloriously illustrated new edition of the classic story, retold for the young and young at heart. Mary Lennox has grown up in India, in a world of colour and light. So, when she is orphaned and sent back to England to live with her Uncle in his grey and gloomy mansion, it seems she will never be happ y again. But a mysterious cry in the dark, and a hidden gate in an overgrown garden, may lead her to the greatest happiness she has ever known. ...Show more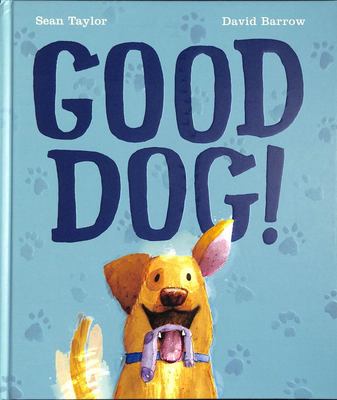 $22.99
AUD
Category: Picture Books
Dog really tries his best to be a Good Dog! for his owner, Melvin.  But unfortunately it's just not that easy. First there's the case of the missing extra-delicious-smelling pizza slice - but that's really nothing to do with him. Then there's giant surprise SNIFFLE SNUGGLES when Melvin is lying down as leep. Then there's the smashed lamp... and the wee-wee on the floor... But it really is SO DIFFICULT to be a Good Dog. Will Dog ever succeed? Find out in this hilarious, heartwarming story of one lovably clueless dog and his owner.  From the team that brought you My Mum Always Looks After Me So Much.    ...Show more
Items per page:
1 - 12 of 12