To My Country
by Ben Lawson; Bruce Whatley (Illustrator)
$29.99
AUD
Category: Poetry
On January 10, Ben touched the hearts of Australians with the reading of his poem To My Country in response to the Australian bushfires. This gorgeous 4 colour book combines Ben's heartfelt words with stunning illustrations by Bruce Whatley.    
$24.99
AUD
Category: Poetry
Poetry and short stories written by members of the OOTA Writers' Group.
$24.99
AUD
Category: Poetry
From the #1 New York Times bestselling author of milk and honey and the sun and her flowers comes her greatly anticipated third collection of poetry. rupi kaur constantly embraces growth, and in home body, she walks readers through a reflective and intimate journey visiting the past, the present, and th e potential of the self. home body is a collection of raw, honest conversations with oneself - reminding readers to fill up on love, acceptance, community, family, and embrace change. illustrated by the author, themes of nature and nurture, light and dark, rest here. i dive into the well of my body and end up in another world everything i need already exists in me there's no need to look anywhere else - home ...Show more
The Lost Spells
by Robert Macfarlane; Jackie Morris
$35.00
AUD
Category: Poetry | Reading Level: near fine
Kindred in spirit to The Lost Words but intriguingly new in form, pocket-sized gem The Lost Spells introduces another beautiful set of spell-poems and artwork by formidable creative duo Robert Macfarlane and Jackie Morris. Robert Macfarlane is the bestselling author of Mountains of the Mind, The Wild P laces, The Old Ways, Landmarks and Underland. He is also co-creator of The Lost Words, with Jackie Morris, and Ness, with Stanley Donwood. His work has won multiple awards including most recently the Wainwright Book Prize 2019. He is a Fellow of Emmanuel College, Cambridge, and writes on environmentalism, literature and travel for publications including the Guardian, the Sunday Times and The New York Times. Jackie Morris has written and illustrated over forty children's books, including Song of the Golden Hare and Tell Me A Dragon, which have collectively sold more than a million copies worldwide. She is co-creator of The Lost Words, for which she won a Kate Greenaway Medal, and most recently introduced and illustrated a new edition of Barbara Newhall Follett's lost classic The House Without Windows. ...Show more
$19.99
AUD
Category: Poetry
Sweatshop Women is an exciting and contemporary collection of prose and poetry written by women from Indigenous, migrant and refugee backgrounds. In this second volume, Australia's most urgent new voices return to reclaim their stories of culture, sovereignty and diaspora.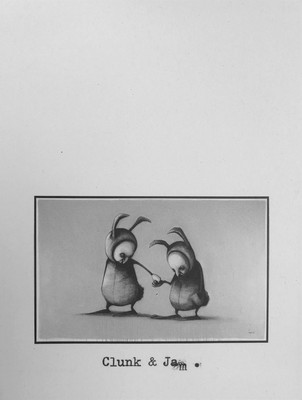 Clunk & Jam
by Janine Browne (Artist, Illustrator, Editor)
$35.00
AUD
Category: Poetry
The alternative world of Clunk and Jam is a collection of art, stories, poetry and heart-warming characters like Robin Small, Amelia Bloom, the Army of Ink, Flipper Girl, the New Age BOy and Rose, all bravely exploring the interrelating themes of individuality and difference – and developing a strong se nse of identity and place.   (Typed on an old manual typewriter).   This powerful book reflects the artist's absolute love and belief in the characters that 'arrive on the page', their role in alleviating loneliness and providing strength and direction.   The book itself is carefully crafted to create a sense of home and space for both the characters and reader.  A unique keepsake book that can be kept close as a constant power source for life and all its challenges.     Written, illustrated and published by Janine Browne.  Cover art by Stormie Mills.  Art contributions from Victorian artist, Harley Manifold.  Created using recycled paper, vegetable based ink and thread binding.  Printed in Perth, Western Australia by an accredited environmental management systems printer.   ...Show more
$24.99
AUD
Category: Poetry | Reading Level: very good
A hardcover gift edition of Milk and Honey, the #1 New York Times bestselling poetry and prose collection by Rupi Kaur, which has sold over 3 million copies worldwide. Milk and Honey is a collection of poetry and prose about survival. About the experience of violence, abuse, love, loss, and femininity. This clothbound edition features deckled edge paper, a woven ribbon marker, and a foreword written by the author.  The book is divided into four chapters, and each chapter serves a different purpose. Deals with a different pain. Heals a different heartache. Milk and Honey takes readers through a journey of the most bitter moments in life and finds sweetness in them because there is sweetness everywhere if you are just willing to look.   ...Show more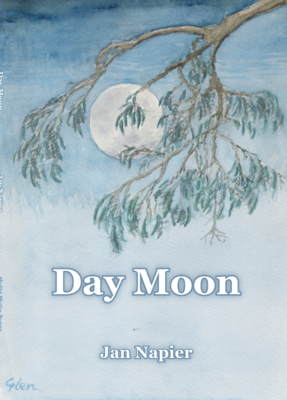 $20.00
AUD
Category: Poetry
For me, haiku are a bit like an old mirror. Sometimes the glass is rippled or clouded, but any reflection holds its truth. The glass may show an image softened or coloured by its own faults and inclusions, but essence remains unchanged.As writers of haiku we try to show the 'aha moments' we find in our world, but attempt to present them in a way that's different from the way in which they're usually perceived, and in a manner which reveals the generally overlooked loveliness, strangeness or even humour, present in facets of the mundane. Of course, for each reader, different aspects of the image will have more impact than others. To me, the beauty of language is an important part of every successful haiku, as is the element of surprise.The brevity of haiku means that working within the parameters of this form in order to achieve the desired result, is a tremendous challenge. In order to achieve a 'haiku mind,' it is necessary to move through our days with a heightened sense of awareness, plus an openness to environment and nature which is not generally present in everyday dealings with the world around us. This I have tried to do. Jan Napier ...Show more
$34.99
AUD
Category: Poetry
Essentially, this is Clive James' desert island poems: a selection of his favourite verse and a personal commentary on each.The Fire of Joy was the final book Clive James completed before his death in 2019. It takes its title from the French expression Feu de Joie, which refers to a military celebration when all the riflemen of a regiment fire one shot after another in a wave of continuous sound: it is a reminder that the regiment's collective power relies on the individual, and vice versa.In this book, James has chosen a succession of English poems, exploding in sequence from Chaucer to the present day; they tell the story of someone writing something wonderful, and someone else coming along, reading it, and feeling impelled to write something even more wonderful. After a lifetime, these are the poems James found so good that he remembered them despite himself. In offering them to you, the main purpose of this book is to provide ammunition that will satisfy your urge to discover, learn and declaim verse.As well as his selection of poems, James offers a commentary on each: whether this is a biographical, historical or critical introduction to the poem, or a more personal anecdote about the role a particular poem has played in James's life, these mini essays provide the joy of James's enthusiasm and the benefit of his knowledge. Full of the flashing fires of poems you will not be able to forget, this book will ignite your passion and leave you with a contagious crackle rattling in your ears. ...Show more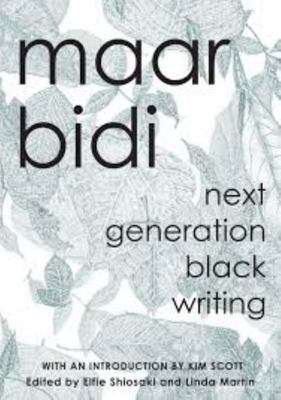 $24.99
AUD
Category: Poetry
In this beautifully crafted, evocative and poignant anthology of prose and fiction, a diverse group of young black writers are encouraged to find strength in their voices and what is important to them. maar bidi is a journey into what it is to be young, a person of colour and a minority in divergent and conflicting worlds. All talk to what is meaningful to them, whilst connecting the old and the new, the ancient and the contemporary in a variety of ways. These young essayists, critics, novelists, poets, authors shake down words and works to find styles, forms and meanings that have influenced them and all their writings. These pieces are snapshots of peoples, places and perception. 'Each writer is telling an individual story but if you map them they are telling a story of young black Australia – and that makes it profound – because unlike other writers, Indigenous writers speak of country and kin. What does it mean for us when young Indigenous people find their voice in writing?' — Elfie Shiosaki, Editor ...Show more
$19.99
AUD
Category: Poetry
Sweatshop Women is an exciting and contemporary collection of prose and poetrywritten by women from Indigenous, migrant and refugee backgrounds. In the first volume of this urgent new series, the diverse women of Western Sydney reclaim their stories of love, faith, home and history.