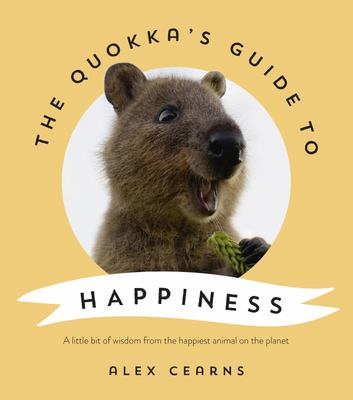 $24.99
AUD
Category: Gift & Humour
Meet the Quokka. Miniature marsupial, tourist attraction and the happiest animal on the planet. Unique to Rottnest Island and small areas of the West Australian coast, these cute little critters have featured in more selfies than the Kardashians - no pouting necessary, just an adorable smile!Featuring s tunning photography from award-winning Alex Cearns, and uplifting quotes, The Quokka's Guide to Happiness is a gorgeous compilation sure to bring a cheeky little grin to anyone's face. ...Show more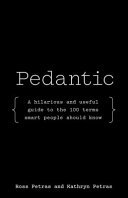 $19.99
AUD
Category: Gift & Humour
A compendium of 100 words and phrases smart people use-even if they only kinda sorta (secretly don't) know what they mean-with pithy definitions and fascinating etymologies to solidify their meanings.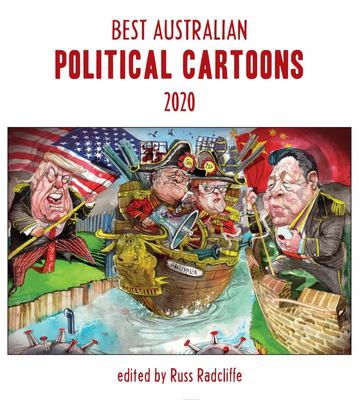 $32.99
AUD
Category: Gift & Humour | Series: Best Australian Political Cartoons Ser.
Welcome to 2020. Brexit, Trump, leadership challenges- those were the days. The Morrison government, after delivering its promised tax cuts, had only one thing on its policy mind- protecting its presumptive budget surplus. Sure, avoiding questions about such trifles as sports rorts, robodebt cock-ups, a nd water scams required an inordinate amount of energy. But, all in all, it must have seemed like a good time to take a holiday. Anyway, other people were on the fire hoses - terrified, exhausted, selfless - as south-east Australia gave us a glimpse of the looming slow-motion catastrophe of a rapidly heating world. Meanwhile, in a wet market in Wuhan, events were unfolding that would shake all our societies to the core and change our world forever. The mantle and burden of heroism was about to be passed to a new cast of ordinary people on a very different front line. Is this a time for joking? Too soon? Maybe we need the penetrating satirical intelligence and the dark, challenging humour of our political cartoonists more than ever. Featuring Dean Alston, Peter Broelman, Pat Campbell, Andrew Dyson, John Farmer, First Dog on the Moon, Matt Golding, Fiona Katauskas, Mark Knight, Jon Kudelka, Alan Moir, David Pope, David Rowe, Andrew Weldon, Cathy Wilcox, and many more ...   ...Show more
$29.99
AUD
Category: Gift & Humour
A book as beautiful, unique, funny, and important as you are. Do you ever hear the beasts scratching at the door? They want to be let out, to be wild & free! They were sleeping too long, and now they're getting feisty. Don't be afraid, they're pretty lovely inside, and never did i see a more lovel y beast than you... So come inside. You might be surprised, to remember how to feel alive! With a heart to feel, a mind to learn & hands to build extraordinary things. Go forth, fiercely, bravely. In Amber Fossey's beautiful first book, we are each reminded to listen, to look, to feel, and to remember what it is that makes us human. We are shown that we no longer need to surrender to negative thoughts nor those who drag us down, and are prompted to ponder the beauty all around, reminding us how to simply love one another, and ourselves, again. ...Show more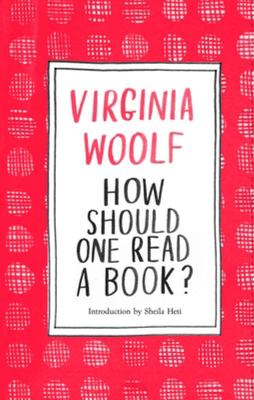 $16.99
AUD
Category: Gift & Humour
"Where are we to begin? How are we to bring order into this multitudinous chaos and so get the deepest and widest pleasure from what we read?" Published for the first time as a standalone volume, Virginia Woolf's short, impassioned essay, How Should One Read a Book? celebrates the enduring importance of great literature. In this timeless manifesto on the written word, rediscover the joy of reading and the power of a good book to change the world. One of the most significant writers of the 20th Century, Woolf is as relevant today as she was a hundred years ago. ...Show more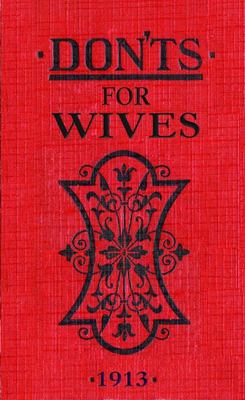 $7.95
AUD
Category: Gift & Humour | Series: Don'ts Ser.
Don'ts for Husbands and Don'ts for Wives are facsimile editions of the original books published by A&C Black in 1913. Each pocket-sized book contains hundreds of snippets of entertaining advice for a happy marriage, which rings true almost 100 years after it was written. The reissued titles are idea l gifts for weddings, engagements and anniversaries. Advice appears under the following chapters- 1.Personalities 2. How to Avoid Discord 3. Habits 4. Financial Matters 5. Evenings at Home 6. Jealousy 7. Recreation 8. Food 9. Dress 10. Entertaining 11. Household Management 12. Children ...Show more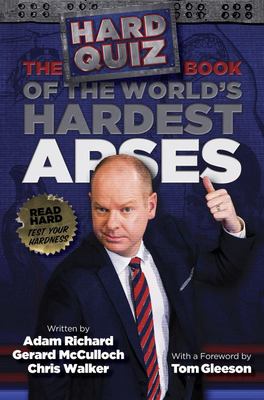 Hard Quiz Book of the Worlds Hardest Arses
by Gerard McCulloch; Adam Richard; Chris Walker; Foreword by Tom Gleeson (As told to)
$32.99
AUD
Category: Gift & Humour
Every week, more than a million viewers tune in to the ABC's HARD QUIZ to watch Tom Gleeson grill four regular Australians about their expert subjects. Tom's crack team of writers and researchers at HARD QUIZ Headquarters, or HQHQ, have written thousands of brain-busting questions on hundreds of curly t opics to test the mettle of those battling it out for the BIG BRASS MUG. Now it's your turn! HQHQ brings you the definitive list of the top twenty hardest a**es and the incredible stories behind them. Who is harder, Winston Churchill or Dolly Parton? How did the theft of a 12-year-old's bike change the course of sporting history? What was the Oxygen Catastrophe, and how did it nearly destroy all life on earth? Why is the Southern Cassowary Australia's resident murder bird? Become the star of the show as you challenge your friends, family and fiercest enemies to a HARD OFF with actual HARD QUIZ questions. It's time to read ... HARD! ...Show more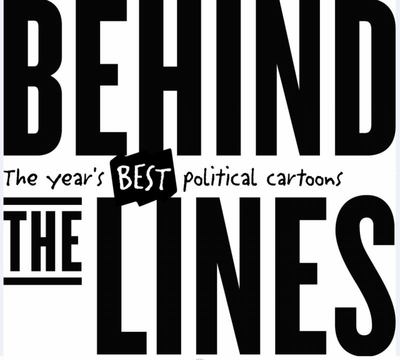 $19.95
AUD
Category: Gift & Humour
A companion to the Museum of Australian Democracy's Behind the Lines exhibition.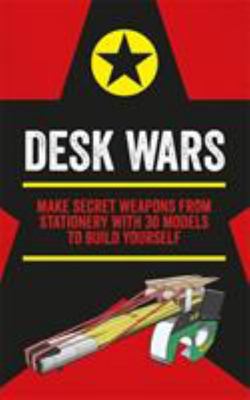 $16.99
AUD
Category: Gift & Humour | Series: Mini Weapons of Mass Destruction Ser.
'Cubicle farms are full of enemy combatants begging to be taken out.' WIRED Achieve clandestine ends practically and inexpensively with Desk Wars - perfect for do-it-yourself spy enthusiasts. Follow fully illustrated step-by-step instructions to build 30 miniature secret weapons and surveillance tools from stationery, transforming common household items into uncommon gadgets and sidearms. Assert dominion over the desktop with these cunning contraptions: >>> Paper-Dart Watch >>> Pen Blowgun >>> Mint-Tin Catapult >>> Rubber-Band Derringer >>> Toothpaste Periscope >>> Bionic Ear >>> Cotton Bud .38 Special >>> Paper Throwing Star >>> 44 marker magnum >>> And more! ...Show more