$19.95
AUD
Category: Plays | Series: Penguin Modern Classics Ser.
Fading southern belle Blanche Dubois depends on the kindness of strangers and is adrift in the modern world. When she arrives to stay with her sister Stella in a crowded, boisterous corner of New Orleans, her delusions of grandeur bring her into conflict with Stella's crude, brutish husband Stanley. Eve ntually their violent collision course causes Blanche's fragile sense of identity to crumble, threatening to destroy her sanity and her one chance of happiness. ...Show more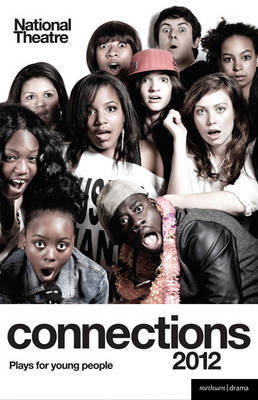 $55.00
AUD
Category: Plays | Series: Play Anthologies
This brilliant new collection of ten plays for young people will prove indispensable to schools, colleges and youth theatre groups. Specially commissioned by the National Theatre for the Connections Festival 2012 involving 200 schools and youth theatre groups across the UK and Ireland, each play is acco mpanied by production notes and exercises. Power struggles, rites of passage, love and forbidden relationships are some of the rich themes that run through the 2012 cycle of plays. Some are deeply funny, some are provocative and some reflective; and one has really catchy songs! For the 2012 Festival, the anthology has an international feel and offers a window on the world. It includes from Australia a play based on a nineteenth century court case in which a teenage girl was falsely convicted; from Brazil a drama about young lovers doomed to tragedy; set in Russia, a play exploring differing attitudes to National Service and the collapse of the Soviet Union in 1991; a drama about students' rights to an education and the Cultural Revolution of 1966 in China; and a comedy involving a group of Irish country girls travelling to London to audition for the X-Factor. ...Show more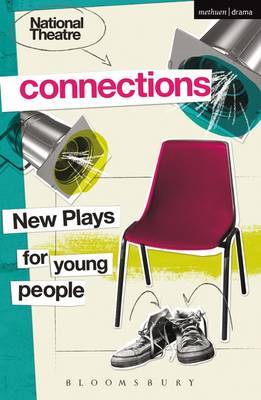 $55.00
AUD
Category: Plays
Drawing together the work of ten leading playwrights - a mixture of established and emerging writers - this National Theatre Connections anthology is published to coincide with the 2015 festival, which takes place across the UK and Ireland, finishing up at the National Theatre in London. The programme o ffers young performers between the ages of thirteen and nineteen everywhere an engaging selection of plays to perform, read or study. Each play is specifically commissioned by the National Theatre's literary department with the young performer in mind. The plays are performed by approximately 200 schools and youth theatre companies across the UK and Ireland, in partnership with multiple professional regional theatres where the works are showcased. The anthology contains all ten of the play scripts, and notes from the writer and director of each play, addressing the themes and ideas behind the play, as well as production notes and exercises. The National Theatre Connections series has been running for twenty years and the anthology that accompanies it, published for the last five years by Methuen Drama, is gaining a greater profile by the year. This year's anthology includes plays by Jamie Brittain, Katherine Chandler, Elinor Cook, Ayub Khan Din, Katie Douglas, Cush Jumbo, Ben Ockrent, Eugene O'Hare, Stef Smith and Sarah Solemani. ...Show more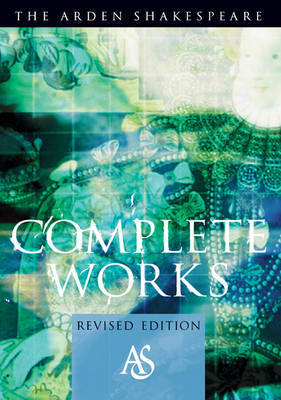 $45.00
AUD
Category: Plays | Series: Arden Shakespeare
The Complete Arden Shakespeare , published for the first time in hardback in 1998, is now available in an updated paperback edition. The Complete Arden Shakespeare contains the texts of all Shakespeare's plays, edited by leading Shakespeare scholars for the renowned Arden Shakespeare series. The paperba ck edition includes eight newly revised playtexts as published in the Arden Third Series since 1998.A general introduction by the three General Editors of the ongoing Arden Shakespeare series gives the reader an overall view of how and why Shakespeare has become such an influential cultural icon, and how perceptions of his work have changed in the intervening four centuries. The introduction summarises the known facts about the dramatist's life, his reading and use of sources, and the nature of theatrical performance during his lifetime.Brief introductions to each play, written specially for this volume by the Arden General Editors, discuss the date and contemporary context of the play, its position within Shakespeare's oeuvre, and its subsequent performance history. An extensive glossary explains vocabulary which may be unfamiliar to modern readers. ...Show more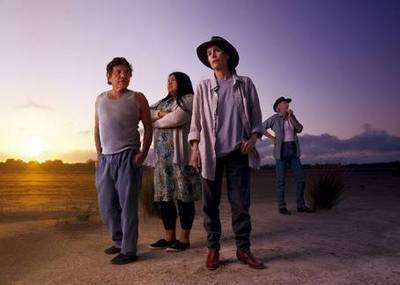 $19.99
AUD
Category: Plays
Continuing on from Tim Winton's award-winning novel Dirt Music, Signs of Life reflects on the ways in which people with radically different histories form awkward, spiky alliances in order to survive.
Equus
by Peter Shaffer
$28.95
AUD
Category: Plays | Series: Penguin Modern Classics
Self-consciously staging itself in the psychotherapy sessions of a disturbed young man, Peter Shaffer's Equus is a shocking exploration of the limits of faith, of the intersecting worlds of the sacred and profane, and of the paltry value of a 'mundane' life, published in Penguin Modern Classics. When a deranged boy, Alan Strang, blinds six horses with a metal spike he is sentenced to psychiatric treatment. Dr Dysart is the man given the task of uncovering what happened the night Strang committed his crime, but in doing so will open up his own wounds. Dysart struggles in secret to define sanity, to justify his marriage, to account for his career, and finds himself questioning the 'normality' of his way of life. Ultimately, he must ask himself: is it patient or psychiatrist whose life is being laid bare? The most shocking play of its day, Equus uses an act of violence to explore faith, insanity and how the materialism of modern life can destroy humanity's capacity for pain and passion. Peter Shaffer (b. 1926), born in Liverpool, is an English playwright. Among his plays are The Salt Land (1954), Equus (1973) which won Shaffer the 1975 Tony Award for Best Play, as well as the New York Drama Critics Circle Award and Amadeus (1979) which won the Evening Standard Drama Award and the Theatre Critics Award for the London production, as well as being adapted into a 1984 film starring F. Murray Abraham and Simon Callow. If you enjoyed Equus, you might like Tennessee Williams's A Streetcar Named Desire, also available in Penguin Modern Classics. 'Sensationally good'Guardian 'A very important play'The New York Times ...Show more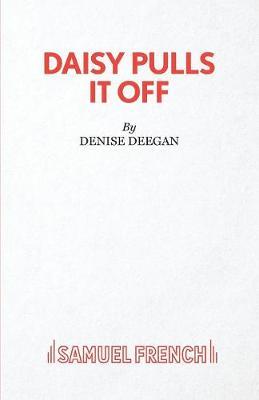 $37.95
AUD
Category: Plays | Series: Acting Edition S.
Daisy Meredith, the new girl, is the first scholarship student to attend the Grangewood School for Girls. The privileged students are determined to make Daisy look bad in the eyes of the administration. The administration has its own problems, financial ones. Daisy wins over her chums and saves the scho ol when she cracks a secret code, finds a treasure and saves the life of her chief nemesis all on the same night! A long running success in London's West End, this inventive spoof of English school girl adventure novels delights American audiences. -It's a perfectly ripping yarn.- - Daily Telegraph -Absolutely spiffy, not to mention -scrummy'.- - Sunday Express ...Show more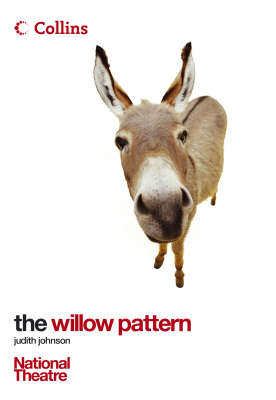 $21.95
AUD
Category: Plays
The Willow Pattern is a charming and witty play that is ideal for pupils at KS3, accompanied by stimulating background materials containing fantastic ideas for drama exercises, as well as other activities designed to answer English Framework and NC objectives. Humorously adapted from an ancient Chinese tale, The Willow Pattern is a classic tale of innocent, yet forbidden love. The Mandarin is a very powerful man who runs his province with an iron fist, tyrannical with everybody except his daughter Knoon-She. Knoon-She, however, isn't keen on marrying the noble warrior he has in mind for her, and instead has eyes for Chang, her father's humble secretary. Encompassing poetry, story-telling, proverbs and a little martial arts, The Willow Pattern is accessible, funny, moving and thought-provoking. A great drama text for Year 7 up. ...Show more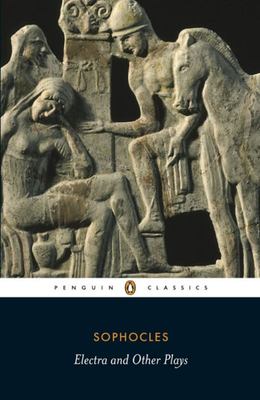 Electra and other Plays
by Sophocles; David Raeburn (Edited and Translated
$14.95
AUD
Category: Plays
Four seminal tragedies by the master Greek dramatist, in sparkling new translations   Of the more than one hundred plays Sophocles wrote over the course of his long life, only seven survive. This volume collects four of them, all newly translated. Electra portrays the grief of a young woman for her fa ther, Agamemnon, who has been killed by her mother's lover. Ajax depicts the enigma of power and weakness vis- vis the fall of the great hero. Women of Trachis dramatizes the tragic love and error of Heracles's deserted wife, Deianeira; Philoctetes examines the conflict between physical force and moral strength.   For more than seventy years, Penguin has been the leading publisher of classic literature in the English-speaking world. With more than 1,700 titles, Penguin Classics represents a global bookshelf of the best works throughout history and across genres and disciplines. Readers trust the series to provide authoritative texts enhanced by introductions and notes by distinguished scholars and contemporary authors, as well as up-to-date translations by award-winning translators. ...Show more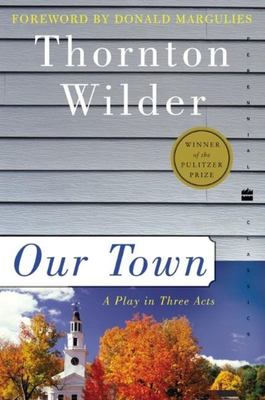 $24.99
AUD
Category: Plays | Series: Perennial Classics Ser.
Our Town was first produced and published in 1938 to wide acclaim. This Pulitzer Prize–winning drama of life in the town of Grover 's Corners, an allegorical representation of all life, has become a classic. It is Thornton Wilder's most renowned and most frequently performed play. It is now reissued in this handsome hardcover edition, featuring a new Foreword by Donald Margulies, who writes, "You are holding in your hands a great American play. Possibly the great American play." In addition, Tappan Wilder has written an eye-opening new Afterword, which includes Thornton Wilder's unpublished notes and other illuminating photographs and documentary material. ...Show more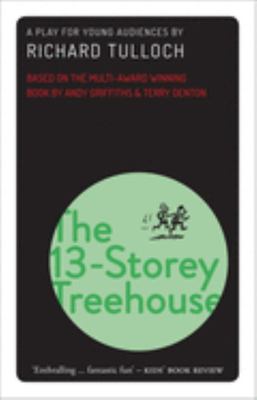 The 13-Storey Treehouse: A Musical Play for Young Audiences
by Richard Tulloch (Adapted by); Andy Griffiths (Original Author); Terry Denton (Screenplay by); Terry Denton (Original Author)
$24.99
AUD
Category: Plays | Series: NewSouth Plays Ser.
Adapted from Andy Griffiths' and Terry Denton's phenomenally successful Treehouse book series, Richard Tulloch's play - The 13-Storey Treehouse - is action-packed, full of laughs...with a see-through swimming pool, a tank full of man-eating sharks and a lemonade fountain! Imagine living in a 13-storey t reehouse that includes a secret underground laboratory, self-making beds, a vegetable vaporiser and a marshmallow machine that shoots marshmallows into your mouth? Well Andy and Terry are lucky enough to live in one, where they have a series of completely mad adventures. And today Andy and Terry manage to get their dates all mixed up. They thought that they were going to rehearse their new play, The 13-Storey Treehouse, except they forgot to write it! And to make matters worse, they need to find flying cats, a mermaid, a sea monster, an invasion of monkeys, and a giant gorilla! Despite not having any of these things, they do have a box of costumes and props, some pretty awesome technology and friends to help out! ...Show more