$19.95
AUD
Category: Plays | Series: Penguin Modern Classics Ser.
Fading southern belle Blanche Dubois depends on the kindness of strangers and is adrift in the modern world. When she arrives to stay with her sister Stella in a crowded, boisterous corner of New Orleans, her delusions of grandeur bring her into conflict with Stella's crude, brutish husband Stanley. Eve ntually their violent collision course causes Blanche's fragile sense of identity to crumble, threatening to destroy her sanity and her one chance of happiness. ...Show more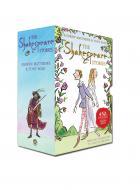 $45.00
AUD
Category: Classics/Collections
Discover the world of Shakespeare with these brilliantly-told retellings of 16 of the Bard's best loved plays. A perfect introduction for younger readers.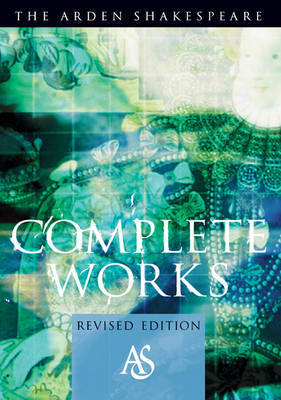 $45.00
AUD
Category: Plays | Series: Arden Shakespeare
The Complete Arden Shakespeare , published for the first time in hardback in 1998, is now available in an updated paperback edition. The Complete Arden Shakespeare contains the texts of all Shakespeare's plays, edited by leading Shakespeare scholars for the renowned Arden Shakespeare series. The paperba ck edition includes eight newly revised playtexts as published in the Arden Third Series since 1998.A general introduction by the three General Editors of the ongoing Arden Shakespeare series gives the reader an overall view of how and why Shakespeare has become such an influential cultural icon, and how perceptions of his work have changed in the intervening four centuries. The introduction summarises the known facts about the dramatist's life, his reading and use of sources, and the nature of theatrical performance during his lifetime.Brief introductions to each play, written specially for this volume by the Arden General Editors, discuss the date and contemporary context of the play, its position within Shakespeare's oeuvre, and its subsequent performance history. An extensive glossary explains vocabulary which may be unfamiliar to modern readers. ...Show more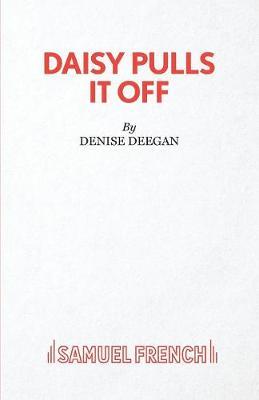 $37.95
AUD
Category: Plays | Series: Acting Edition S.
Daisy Meredith, the new girl, is the first scholarship student to attend the Grangewood School for Girls. The privileged students are determined to make Daisy look bad in the eyes of the administration. The administration has its own problems, financial ones. Daisy wins over her chums and saves the scho ol when she cracks a secret code, finds a treasure and saves the life of her chief nemesis all on the same night! A long running success in London's West End, this inventive spoof of English school girl adventure novels delights American audiences. -It's a perfectly ripping yarn.- - Daily Telegraph -Absolutely spiffy, not to mention -scrummy'.- - Sunday Express ...Show more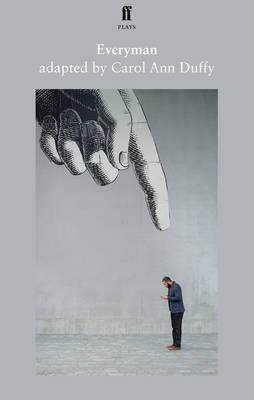 Everyman
by Carol Ann Duffy
$29.95
AUD
Category: Plays
Everyman is successful, popular and riding high when Death comes calling. Forced to abandon the life he has built, he embarks on a last, frantic search to recruit a friend, anyone, to speak in his defence. But Death is close behind, and time is running out. One of the great primal, spiritual myths, Ever yman asks whether it is only in death that we can understand our lives. A cornerstone of English drama since the 15th century, this new adaptation by Poet Laureate Carol Ann Duffy was presented at the National Theatre, London, in April 2015. ...Show more
Twelfth Night
by William Shakespeare; A. R. Braunmuller (Series edited by); Stephen Orgel (Series edited by); Jonathan Crewe (Editor, Introduction by)
$12.99
AUD
Category: Plays | Series: The\Pelican Shakespeare Ser.
Twelfth Night William Shakespeare Twelfth Night, Or What You Will is a comedy by William Shakespeare, based on the short story "Of Apolonius and Silla" by Barnabe Rich. It is named after the Twelfth Night holiday of the Christmas season. It was written around 1601 and first published in the First Folio in 1623. The main title is believed to be an afterthought, created after John Marston premiered a play titled What You Will during the course of the writing. ...Show more
$19.99
AUD
Category: Plays
With a dazzling display of William Shakespeare's fondness for wit and wordplay, Much Ado About Nothing is a high-spirited comedy, edited with notes by R.A. Foakes, and an introduction by Janet Dillon. 'Some, Cupid kills with arrows, some, with traps'. Proud, vivacious Beatrice and a high-spirited rake B enedick both claim that they are determined never to marry. But when good-hearted mischief-maker Don Pedro tricks them into believing that each harbours secret feelings for the other, Beatrice and Benedick begin to question whether their witty banter and sharp-tongued repartee conceals something deeper. Schemes abound, misunderstandings proliferate and matches are eventually made in this sparkling and irresistible comedy, famously adapted by Kenneth Branagh in a film starring Keanu Reeves and Emma Thompson. This book contains a general introduction to Shakespeare's life and Elizabethan theatre, a separate introduction to Much Ado About Nothing, a chronology, suggestions for further reading, an essay discussing performance options on both stage and screen, and a commentary. William Shakespeare (1564-1616) was born to John Shakespeare and Mary Arden some time in late April 1564 in Stratford-upon-Avon. He wrote about 38 plays (the precise number is uncertain), many of which are regarded as the most exceptional works of drama ever produced, including Romeo and Juliet (1595), Henry V (1599), Hamlet (1601), Othello (1604), King Lear (1606) and Macbeth (1606), as well as a collection of 154 sonnets, which number among the most profound and influential love-poetry in English. If you enjoyed Much Ado About Nothing, you might like As You Like It, also available in Penguin Shakespeare. "How is it possible that Shakespeare understood the human heart so well?" (Saskia Reeves). ...Show more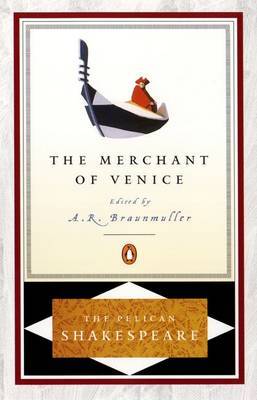 $7.95
AUD
Category: Plays | Series: The Pelican Shakespeare
"I feel that I have spent half my career with one or another Pelican Shakespeare in my back pocket. Convenience, however, is the least important aspect of the new Pelican Shakespeare series. Here is an elegant and clear text for either the study or the rehearsal room, notes where you need them and the d istinguished scholarship of the general editors, Stephen Orgel and A. R. Braunmuller who understand that these are plays for performance as well as great texts for contemplation." (Patrick Stewart) The distinguished Pelican Shakespeare series, which has sold more than four million copies, is now completely revised and repackaged. Each volume features: * Authoritative, reliable texts* High quality introductions and notes* New, more readable trade trim size* An essay on the theatrical world of Shakespeare and essays on Shakespeare's life and the selection of texts ...Show more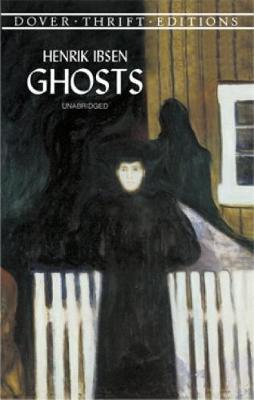 Ghosts
by Henrik Ibsen
$16.99
AUD
Category: Plays | Series: Dover Thrift Editions
Powerful psychological drama (1881) exposes hypocrisy of social conventions and society's moral codes. Mrs. Helen Alving is haunted by her husband's infidelities and the disease he has passed to their son. Ultimately, she is forced to acknowledge the "ghosts" that have kept her from living "just for the joy of life." ...Show more