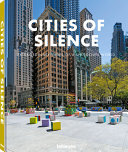 $52.99
AUD
Category: Collections - Places/Objects
The widespread Covid-19 lockdown of Spring and Summer 2020 that had millions of people confined to their homes made for remarkable photographs around the globe. Silent Cities brings together lockdown pictures from more than 60 cities--all exceptional snapshots of otherwise densely crowded spaces. Free o f people, traffic, and much of the habitual advertising we are used to, the aesthetic qualities of each place become more visible: the symmetry of a square or boulevard, the harmony of a facade, the beauty of an empty beach. A document of an extraordinary and challenging period, Silent Cities also offers us the visual space to imagine a better future. ...Show more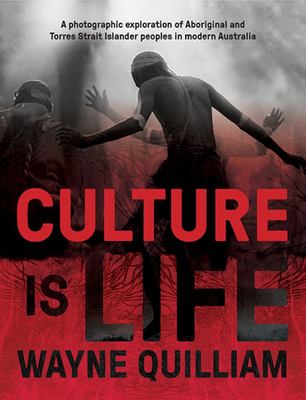 $39.99
AUD
Category: Collections - People
Culture is Life is a modern, photographic celebration of the diversity of Indigenous Australians. In the same way that Humans of New York offered interesting life stories to give context to images of everyday New Yorkers, pre-eminent photographer Wayne Quilliam has collected over 500 images and intervie ws with Indigenous people across the country. His work explores the nuances of Indigenous thinking and identity, and focuses on how the First peoples view their place within the contemporary culture of Australia. The people featured in this book include many high-profile Indigenous Australians, as well as community members of different ages from Tasmania to the Torres Strait, offering insights into the dreams of youth and the reflections of Elders. With a short quote sitting next to each image, this book is an accessible gateway to better understand and appreciate the lives of Aboriginal and Torres Strait Islander Australians, presented as a stunning and contemporary photo book.     ...Show more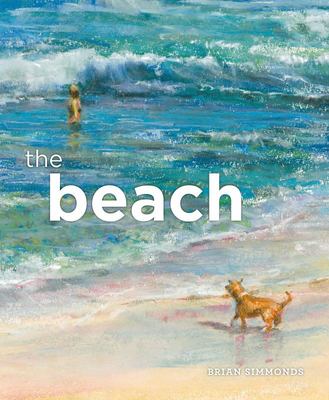 $35.00
AUD
Category: Collections - Places/Objects
For many Australians, the beach is the place where summer weekends begin and end, where meditative winter walks provide sanctuary from the hustle and bustle, and where families, friends and lovers gather to picnic, watch the sunset or walk the dog. In The Beach, award-winning artist Brian Simmonds explo res the beauty and diversity of our coastline, and its role in Australian life. Simmonds's evocative pastel and pencil illustrations, accompanied by poetry and prose from well-known Australian writers, makes for the perfect gift book for locals and tourists alike. ...Show more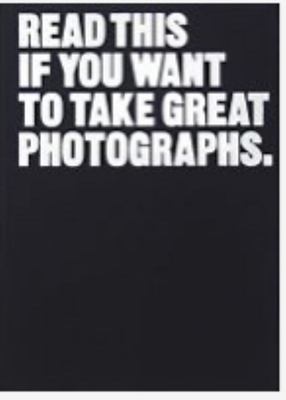 $26.99
AUD
Category: Equipment & Technique | Series: Read This Ser.
Photography is now more popular than ever thanks to the rapid development of digital cameras. Read This If You Want to Take Great Photographs is for this new wave of DSLR dabblers and users of compact system, and bridge cameras. It contains no graphs, no techie diagrams and no camera club jargon. Instea d, it inspires readers through iconic images and playful copy packed with hands-on tips.   Split into five sections, the book covers composition, exposure, light, lenses, and seeing. Images taken by master photographers - including Henri Cartier- Bresson, Sebasti o Salgado, Fay Godwin, and Martin Parr - serve to illustrate points and encourage readers to try out new ideas.   Today's aspiring photographers want immediacy and see photography as an affordable way of expressing themselves quickly and creatively. This book answers that need, teaching readers how to take photographs using professional techniques. ...Show more
$49.99
AUD
Category: Collections - Places/Objects
'Purists argue that colourising black and white photographs is sacrilege, but the world has always been in colour. Truth be told, monochrome is a contrivance. Human experience is always colourful' The Times. The epic, harrowing and world-changing story - in words and colourized images - of global confli ct from the assassination of the Archduke Franz Ferdinand to the obliteration of Hiroshima by the dropping of the first atom bomb. The World Aflame will embrace not only the total conflagrations of 1914-18 and 1939-45 and the international tensions, conflicting ideologies and malign economic forces that set them in train, but also the civil wars of the interwar period in Ireland and Spain, wars in Latin America, Britain's imperial travails in such places as Ireland, Somalia and Palestine, and events on the domestic 'fronts' of the belligerent nations. Like The Colour of Time, The World Aflame is a collaboration between the gifted Brazilian artist Marina Amaral, and the leading British historian Dan Jones. Marina has created 200 stunning images, using contemporary photographs as the basis for her full-colour digital renditions. The accompanying narrative anchors each image in its context, weaving them into a vivid account of four decades of conflict that shaped the world we live in today. A fusion of amazing pictures and well-chosen and informative words, The World Aflameoffers a moving - and often terrifying - perspective on the bloodiest century in human history. Reviews for THE COLOUR OF TIME: 'The most breathtakingly colourised black-and-white pictures ever' Daily Mail. 'I have long considered colourisation sacrilege ... after reading this book, I've changed my mind' The Times. '[The Colour of Time] does something simple yet extraordinary. It takes black-and-white photos of historic events and colours them in. The effect is transformative' Daily Telegraph. 'A stunning book ... Quite extraordinary' The Bookseller. 'There is something of The Wizard of Oz about Marina Amaral's photographs. She whisks us from black-and-white Kansas to shimmering Technicolor Oz ... When you see Amaral's coloured portraits, you think: phwoar! ... She changes the way we see a period or a person' Spectator. 'The effect of colour is far more transformative than you might imagine ... [Amaral's] touched-up photographs look even more realistic, and closer to life, than a photograph taken yesterday ... Extraordinary' Mail on Sunday. 'Pictures brought to life as you've never seen them before' Sunday Post. '[Amaral] breathes new life, immediacy and human connection into black-and-white pictures. Even familiar shots are transformed in a breathtaking way ... Even the casual reader leafing through these pages will be stopped in their tracks, connected to people from the past like never before - at last, in living colour' Irish News. 'Jones sketches with wry economy not only the historical context but the purpose of the photograph, from documented reality to shameless propaganda, from official portrait to candid snap ... There is much to enjoy here. As a history book, it acts as a fleeting guide to a tumultuous century. But as an aesthetic experiment it is remarkably successful' Daily Express. 'What also elevates The Colour of Time above regular coffee table fare is the startling vivacity and impact of the photographs chosen, and the concise but focused and gripping texts by Jones, making the book a worthwhile cover-to-cover read as much as it serves as a showcase book to dip into at will' All About History. ...Show more
$29.99
AUD
Category: Equipment & Technique
"Never does that old maxim 'the harder I practice, the luckier I get' ring truer." - Matt Stuart Street photography may look like luck, but you have to get out there and hone your craft if you want to shake up those luck vibes. Matt Stuart never goes out without his trusty Leica and, in a career spannin g twenty years, has taken some of the most accomplished, witty and well-known photographs of the streets. From understanding how to be invisible on a busy street, to anticipating a great image in the chaos of a crowd, Matt Stuart reveals in over 20 chapters the hard-won skills and secrets that have led to his greatest shots. He explains his purist and uniquely playful approach to street photography leaving the reader full of ideas to use in their own photography. Illustrated throughout with 100 of Stuart's images, this is a unique opportunity to learn from one of the finest street photographers around. ...Show more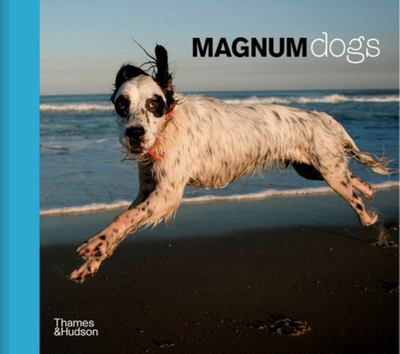 $35.00
AUD
Category: Photography
The ultimate collection ofcanine photography for thediscerning dog lover withimages selected from therenowned MagnumPhotos archive. Magnum Dogs brings together a brilliantly diverse and entertaining selection of images that showcase man's best friend, through the visual wit and skill of Magnum's photogr aphers. This collection features some 180 photographs of dogs from across the world--and highlights the depth of their relationships with humans. The book is organized into five thematic chapters--"Streetwise," "Best in Show," "It's a Dog's Life," "At the Beach," and "Behind the Scenes." These encounters include immaculately coiffed showdogs captured in wryly observed photography from the likes of Martin Parr and Harry Gruyaert as well as privileged, intimate glimpses of Hollywood stars alongside their trusted, four-legged confidants, as seen through the lenses of Eve Arnold and Dennis Stock. Since the Magnum photo agency was founded eight decades ago, dogs have found their way into the collection's most captivating images. Whether depicting pampered pooches lounging in Parisian apartments or beloved family dogs, these photos convey affection, humor, and insight into the universal human bond with canines. Packaged in an irresistible gift format, this is the perfect book for anyone, around the world, who is a "dog person" at heart. ...Show more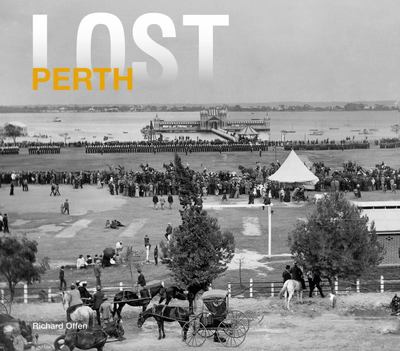 $29.99
AUD
Category: Collections - Places/Objects | Series: Lost Ser.
In 1901 Federation transformed Western Australia from an independent colony to a state of the Commonwealth of Australia, and Perth gained the status of capital city. Originally funded by agriculture, the discovery of gold gave it the finances to transform itself from a modest country town to a prosperou s commercial city with great civic buildings to match. But along the way, and in the rush for growth, many grand old buildings and Perth institutions have been swept aside. Taking the losses in chronological order, Richard Offen, author of Perth Then and Now, catalogues the beloved buildings and Perth institutions that time and progress have swept aside. Lost Perth includes: Josie's Cottage, First Government House, Padbury Building, Royal Perth Yacht Club, Regent Cinema, Mitchell Building, trams, steam trains, William Street Level Crossing, Esplanade Hotel, Emu Brewery, Dalkeith Hot Pool, Coolbaroo Club, the Christian Brothers School and the East Perth Gasometer. ...Show more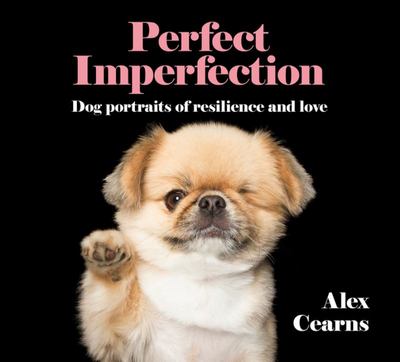 $24.99
AUD
Category: Dogs & cats
These perfectly imperfect dogs have gentle lessons for us all ... Meet special little Vegemite with the permanent wink; Bali Pip, the playful pup who lost her fur; Raul, who takes partial paralysis in his stride; and many more, all seen through the lens of award-winning photographer Alex Cearns.In this inspiring portrayal of difference, Alex captures the intrinsic beauty and spirit; the sweetness, resilience and strength of 60 perfectly imperfect dogs. They adapt to their unique bodies without complaint, they survive with determination and they live with joy. The bond between these endearing doggos and their humans shines through - and sometimes they even save each other. For anyone who's ever loved a dog ... ...Show more
$39.99
AUD
Category: Collections - Places/Objects
A visual adventure of Wes Anderson proportions, authorized by the legendary filmmaker himself: stunning photographs of real-life places that seem plucked from the just-so world of his films, presented with fascinating human stories behind each façade.   Accidentally Wes Anderson began as a personal tra vel bucket list, a catalog of visually striking and historically unique destinations that capture the imagined worlds of Wes Anderson.   Now, inspired by a community of more than one million Adventurers, Accidentally Wes Anderson tells the stories behind more than 200 of the most beautiful, idiosyncratic, and interesting places on Earth. This book, authorized by Wes Anderson himself, travels to every continent and into your own backyard to identify quirky landmarks and undiscovered gems: places you may have passed by, some you always wanted to explore, and many you never knew existed.   Fueled by a vision for distinctive design, stunning photography, and unexpected narratives, Accidentally Wes Anderson is a passport to inspiration and adventure. Perfect for modern travelers and fans of Wes Anderson's distinctive aesthetic, this is an invitation to look at your world through a different lens.   ...Show more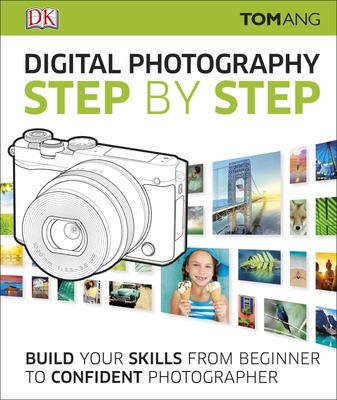 $45.00
AUD
Category: Equipment & Technique
"Become a confident, creative photographer with practical and inspirational advice from Tom Ang. Find your inner photographer and get the most out of your camera with Digital Photography Step by Step. Packed with expert knowledge, it is the perfect combination of practical photography instruction and vi sual inspiration to help you make your own masterpieces in a flash. Teaching you the basics of how to approach a subject, develop projects, and manipulate images in a series of inspiring photography assignments, Digital Photography Step by Step covers all the latest advances in digital photography to help you master each and every step of taking a photograph." ...Show more
$32.99
AUD
Category: Equipment & Technique
400 pages to take you from beginner to expert photographer "The must have book for EVERY photographer" - Diana Elizabeth Whether you're a complete beginner, a casual snapper or a seasoned photographer, there is a lot to be learned from this extensive photography guide. Take the guesswork out of your p hotography and understand not just what to do with your camera, but how and why this affects the photos you take. You'll learn how to compose a shot for visual impact, focus it to attract the viewer's eye, expose it so every detail is captured and so much more. Photography never stands still so it doesn't matter what camera you have, whether you own an SLR, film camera or a compact digital camera, Chris will teach you how to take the best photos possible. Chris Gatcum's writing is clear and instructive, covering a vast range of essential photography aspects in great detail so that you can truly understand how to take a great photo that stands out. As well as Gatcum's expertise on the subject, Complete Photography is packed with tips and masterclasses from other inspirational professionals. Each point is illustrated with carefully selected, beautiful photography examples along with clear diagrams to inspire and instruct. Section Masterclass Professional Master-Photographer Exposure Landscape David Taylor   Portraits Ben Anker   Sports Ian MacNicol   Interiors Adrian Wilson Light & Colour Food Stuart Ovenden   Still Life Daniel Brooke   Fashion Dixie Dixon Lenses Street Photography Brian Lloyd Duckett   Wildlife Richard Garvey-Williams   Macro Andy Small   Architechture Janie Airey   Abstract Ryan Bush Post-processing Retouching Miss Aniela In The Bag Documentary Michelle Frankfurter The cover design features a mirrorless digital camera with interchangeable lenses, a reto-style film camera and an iPhone 7 because this book applies to every different way you can take a photo. ...Show more