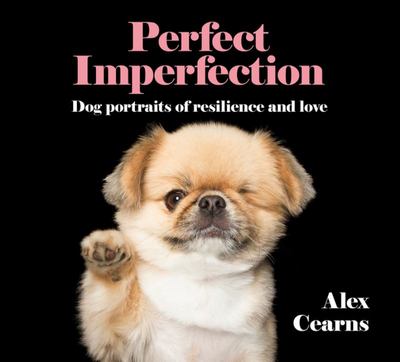 $24.99
AUD
Category: Dogs & cats
These perfectly imperfect dogs have gentle lessons for us all ... Meet special little Vegemite with the permanent wink; Bali Pip, the playful pup who lost her fur; Raul, who takes partial paralysis in his stride; and many more, all seen through the lens of award-winning photographer Alex Cearns.In this inspiring portrayal of difference, Alex captures the intrinsic beauty and spirit; the sweetness, resilience and strength of 60 perfectly imperfect dogs. They adapt to their unique bodies without complaint, they survive with determination and they live with joy. The bond between these endearing doggos and their humans shines through - and sometimes they even save each other. For anyone who's ever loved a dog ... ...Show more
Human Nature
by Geoff Blackwell, Ruth Hobday
$65.00
AUD
Category: Collections - Places/Objects
At a moment now being described as the age of Anthropocene, twelve of National Geographic's most influential photographers address the biggest questions on our time while sharing some of their greatest images.  
$49.99
AUD
Category: Collections - Places/Objects
'Purists argue that colourising black and white photographs is sacrilege, but the world has always been in colour. Truth be told, monochrome is a contrivance. Human experience is always colourful' The Times. The epic, harrowing and world-changing story - in words and colourized images - of global confli ct from the assassination of the Archduke Franz Ferdinand to the obliteration of Hiroshima by the dropping of the first atom bomb. The World Aflame will embrace not only the total conflagrations of 1914-18 and 1939-45 and the international tensions, conflicting ideologies and malign economic forces that set them in train, but also the civil wars of the interwar period in Ireland and Spain, wars in Latin America, Britain's imperial travails in such places as Ireland, Somalia and Palestine, and events on the domestic 'fronts' of the belligerent nations. Like The Colour of Time, The World Aflame is a collaboration between the gifted Brazilian artist Marina Amaral, and the leading British historian Dan Jones. Marina has created 200 stunning images, using contemporary photographs as the basis for her full-colour digital renditions. The accompanying narrative anchors each image in its context, weaving them into a vivid account of four decades of conflict that shaped the world we live in today. A fusion of amazing pictures and well-chosen and informative words, The World Aflameoffers a moving - and often terrifying - perspective on the bloodiest century in human history. Reviews for THE COLOUR OF TIME: 'The most breathtakingly colourised black-and-white pictures ever' Daily Mail. 'I have long considered colourisation sacrilege ... after reading this book, I've changed my mind' The Times. '[The Colour of Time] does something simple yet extraordinary. It takes black-and-white photos of historic events and colours them in. The effect is transformative' Daily Telegraph. 'A stunning book ... Quite extraordinary' The Bookseller. 'There is something of The Wizard of Oz about Marina Amaral's photographs. She whisks us from black-and-white Kansas to shimmering Technicolor Oz ... When you see Amaral's coloured portraits, you think: phwoar! ... She changes the way we see a period or a person' Spectator. 'The effect of colour is far more transformative than you might imagine ... [Amaral's] touched-up photographs look even more realistic, and closer to life, than a photograph taken yesterday ... Extraordinary' Mail on Sunday. 'Pictures brought to life as you've never seen them before' Sunday Post. '[Amaral] breathes new life, immediacy and human connection into black-and-white pictures. Even familiar shots are transformed in a breathtaking way ... Even the casual reader leafing through these pages will be stopped in their tracks, connected to people from the past like never before - at last, in living colour' Irish News. 'Jones sketches with wry economy not only the historical context but the purpose of the photograph, from documented reality to shameless propaganda, from official portrait to candid snap ... There is much to enjoy here. As a history book, it acts as a fleeting guide to a tumultuous century. But as an aesthetic experiment it is remarkably successful' Daily Express. 'What also elevates The Colour of Time above regular coffee table fare is the startling vivacity and impact of the photographs chosen, and the concise but focused and gripping texts by Jones, making the book a worthwhile cover-to-cover read as much as it serves as a showcase book to dip into at will' All About History. ...Show more
$59.99
AUD
Category: Collections - Places/Objects
Australia is drenched in a light that is different from anywhere else in the world. A light so distinctive, we know it can only be of one place. Imagined as a celebration of the particular beauty of Australian light, this generous publication roams the country, from rugged coastline to arid outback, to reveal how light shapes our wide, brown land. Wind-etched rocks, patterns in sand. Teal oceans. Surfers, slick in their wetsuits against the morning sun. A beach filled with people. A beach with no people. Rockpools. High-rise buildings against sand and sea. Golden sunsets over city skylines. Rays reaching through forest branches to frosted ground. Paddocks muted by mist, trees laden with luminous snow. The variation in the fall of light on our landscape seems limitless. With an introduction by a galactic astrophysicist, In an Australian Light reminds us of the myriad ways we experience light in this vast and diverse land. ...Show more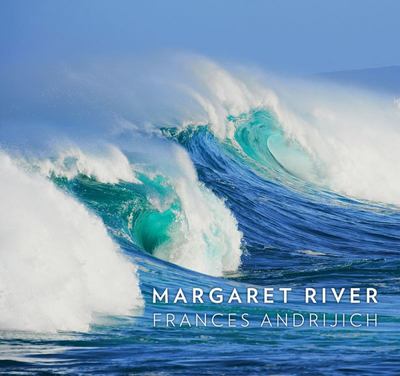 $35.00
AUD
Category: Photography
Captured with charm and intimacy through the lens of highly regarded photographer Frances Andrijich, this new paperback edition of the book Margaret Riverexplores the natural beauty and daily life of this unique region. Frances is one of Australia's finest photographers whose work features in national a nd international magazines such as Time Magazine, Harper's Bazaar, Gourmet Traveller, Australian Geographic, Vogueand the Weekend Australian Magazine. ...Show more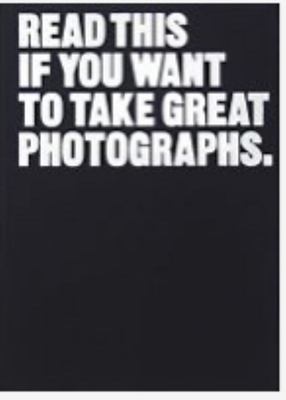 $26.99
AUD
Category: Equipment & Technique | Series: Read This Ser.
Photography is now more popular than ever thanks to the rapid development of digital cameras. Read This If You Want to Take Great Photographs is for this new wave of DSLR dabblers and users of compact system, and bridge cameras. It contains no graphs, no techie diagrams and no camera club jargon. Instea d, it inspires readers through iconic images and playful copy packed with hands-on tips.   Split into five sections, the book covers composition, exposure, light, lenses, and seeing. Images taken by master photographers - including Henri Cartier- Bresson, Sebasti o Salgado, Fay Godwin, and Martin Parr - serve to illustrate points and encourage readers to try out new ideas.   Today's aspiring photographers want immediacy and see photography as an affordable way of expressing themselves quickly and creatively. This book answers that need, teaching readers how to take photographs using professional techniques. ...Show more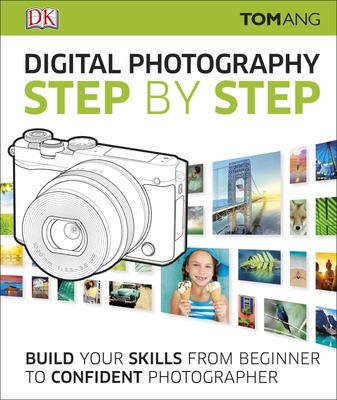 $45.00
AUD
Category: Equipment & Technique
"Become a confident, creative photographer with practical and inspirational advice from Tom Ang. Find your inner photographer and get the most out of your camera with Digital Photography Step by Step. Packed with expert knowledge, it is the perfect combination of practical photography instruction and vi sual inspiration to help you make your own masterpieces in a flash. Teaching you the basics of how to approach a subject, develop projects, and manipulate images in a series of inspiring photography assignments, Digital Photography Step by Step covers all the latest advances in digital photography to help you master each and every step of taking a photograph." ...Show more
$79.95
AUD
Category: Photographers
Annie Leibovitz, our most celebrated living photographer, explains how her pictures are made Leibovitz addresses young photographers and readers interested in what photographers do, but any reader interested in contemporary history will be fascinated by her account of one of the richest bodies of work in the photographic canon. The subjects include photojournalism, studio work, photographing dancers and athletes, working with writers, and making the transition from shooting with film to working with digital cameras. Originally published in 2008, this revised and updated edition brings Leibovitz's bestselling book back into print. ...Show more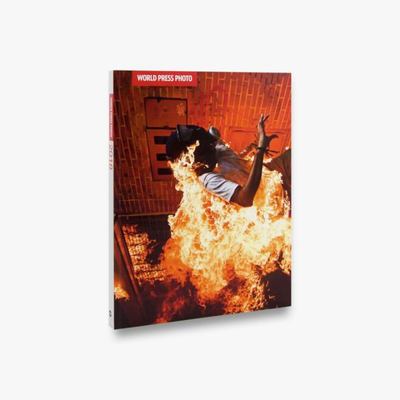 World Press Photo 2018
by World Press Photo Foundation Staff (Contribution by)
$35.00
AUD
Category: Collections - Places/Objects
Publishing the results of the most recent annual World Press Photo Contest, this exceptional book contains the very best press photographs from the year 2017 - pictures submitted by photojournalists, picture agencies, newspapers and magazines throughout the world. Selected from thousands of images, thes e prizewinning photos capture the most powerful, moving and sometimes disturbing images of the year. ...Show more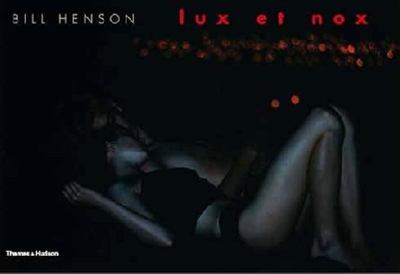 $185.00
AUD
Category: Photography
Internationally renowned photographer Bill Henson is a passionate and visionary explorer of twilight zones, between day and night, nature and civilization, youth and adulthood, male and female. Bill Henson's photographs of landscapes at dusk, of the industrial no-man's land at the outskirts of our citie s, of androgynous girls and boys adrift in the nocturnal turmoil of adolescence are painterly tableaux that continue the traditions of romantic literature and painting. The rich chiaroscuro, the oscillating light, and the masterful composition of his photographs map enigmatic states that escape rationalism's iron grip, providing a much-needed antidote to a culture that increasingly looses itself in a numbing vortex of blinking screens and glittering surfaces. ...Show more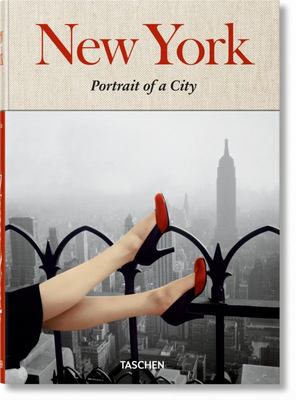 $75.00
AUD
Category: Collections - Places/Objects
Skyscrapers and Soul The most evocative shots of the city that never sleeps Trace the epic story of New York through hundreds of atmospheric photographs, from the mid-19th century to the present day. This remarkable collection, now available in a popular edition, pays tribute to the extraordinary archit ecture, civic, social, and photographic heritage of the city that never sleeps. From the building of the Brooklyn Bridge to the immigrants arriving at Ellis Island; from the slums of the Lower East Side to the magnificent Art Deco skyscrapers, the city is laid out block by block, in all its chaos, complexity, energy, diversity, and style. Featured photographers include such feted talents as Alfred Stieglitz, Berenice Abbott, Weegee, Margaret Bourke-White, William Claxton, Ralph Gibson, and Steve Schapiro. The pictures are accompanied throughout by over a hundred evocative quotations and references from New York-based novels, movies, shows, and songs.Text in English, French, and German ...Show more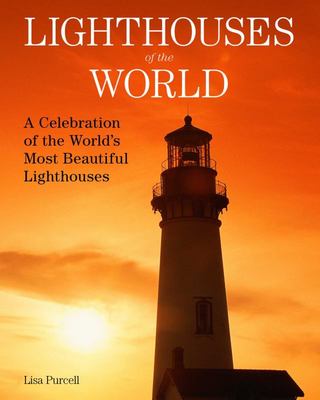 $32.99
AUD
Category: Collections - Places/Objects
A Celebration of the World's Most Beautiful Lighthouses From ancient times until the present, lighthouses have symbolized safety, homecoming, and the seafaring way of life. Lighthouses of the World provides gorgeous full-color photos showcasing lighthouses from around the world. From the Barnegat Light house on Long Beach Island, to the ancient K pu Lighthouse in Estonia (first constructed in 1531), this book traverses continents in order to provide stunning color photography and illustration showing the many different lighthouses that man has constructed over the centuries. Some of the amazing structures you'll read about include: Shark Island Lighthouse in Sydney HarbourKribi Lighthouse near the Gulf of GuineaRubjerg Knude Lighthouse in northern DenmarkThe Tower of Hercules, overlooking the North Atlantic coast of SpainSt. Anthony's Lighthouse in CornwallWhitefish Point Lighthouse, the oldest active light on Lake SuperiorJeffrey's Hook Lighthouse, at the edge of the Hudson RiverMany more Featuring lighthouses from Africa to Australia, and Europe to North America, they will leave you in awe. ...Show more