$49.99
AUD
Category: Collections - Places/Objects
'Purists argue that colourising black and white photographs is sacrilege, but the world has always been in colour. Truth be told, monochrome is a contrivance. Human experience is always colourful' The Times. The epic, harrowing and world-changing story - in words and colourized images - of global confl ict from the assassination of the Archduke Franz Ferdinand to the obliteration of Hiroshima by the dropping of the first atom bomb. The World Aflame will embrace not only the total conflagrations of 1914-18 and 1939-45 and the international tensions, conflicting ideologies and malign economic forces that set them in train, but also the civil wars of the interwar period in Ireland and Spain, wars in Latin America, Britain's imperial travails in such places as Ireland, Somalia and Palestine, and events on the domestic 'fronts' of the belligerent nations. Like The Colour of Time, The World Aflame is a collaboration between the gifted Brazilian artist Marina Amaral, and the leading British historian Dan Jones. Marina has created 200 stunning images, using contemporary photographs as the basis for her full-colour digital renditions. The accompanying narrative anchors each image in its context, weaving them into a vivid account of four decades of conflict that shaped the world we live in today. A fusion of amazing pictures and well-chosen and informative words, The World Aflameoffers a moving - and often terrifying - perspective on the bloodiest century in human history. Reviews for THE COLOUR OF TIME: 'The most breathtakingly colourised black-and-white pictures ever' Daily Mail. 'I have long considered colourisation sacrilege ... after reading this book, I've changed my mind' The Times. '[The Colour of Time] does something simple yet extraordinary. It takes black-and-white photos of historic events and colours them in. The effect is transformative' Daily Telegraph. 'A stunning book ... Quite extraordinary' The Bookseller. 'There is something of The Wizard of Oz about Marina Amaral's photographs. She whisks us from black-and-white Kansas to shimmering Technicolor Oz ... When you see Amaral's coloured portraits, you think: phwoar! ... She changes the way we see a period or a person' Spectator. 'The effect of colour is far more transformative than you might imagine ... [Amaral's] touched-up photographs look even more realistic, and closer to life, than a photograph taken yesterday ... Extraordinary' Mail on Sunday. 'Pictures brought to life as you've never seen them before' Sunday Post. '[Amaral] breathes new life, immediacy and human connection into black-and-white pictures. Even familiar shots are transformed in a breathtaking way ... Even the casual reader leafing through these pages will be stopped in their tracks, connected to people from the past like never before - at last, in living colour' Irish News. 'Jones sketches with wry economy not only the historical context but the purpose of the photograph, from documented reality to shameless propaganda, from official portrait to candid snap ... There is much to enjoy here. As a history book, it acts as a fleeting guide to a tumultuous century. But as an aesthetic experiment it is remarkably successful' Daily Express. 'What also elevates The Colour of Time above regular coffee table fare is the startling vivacity and impact of the photographs chosen, and the concise but focused and gripping texts by Jones, making the book a worthwhile cover-to-cover read as much as it serves as a showcase book to dip into at will' All About History. ...Show more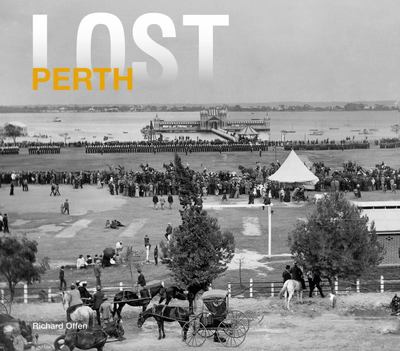 $29.99
AUD
Category: Collections - Places/Objects | Series: Lost Ser.
In 1901 Federation transformed Western Australia from an independent colony to a state of the Commonwealth of Australia, and Perth gained the status of capital city. Originally funded by agriculture, the discovery of gold gave it the finances to transform itself from a modest country town to a prosperou s commercial city with great civic buildings to match. But along the way, and in the rush for growth, many grand old buildings and Perth institutions have been swept aside. Taking the losses in chronological order, Richard Offen, author of Perth Then and Now, catalogues the beloved buildings and Perth institutions that time and progress have swept aside. Lost Perth includes: Josie's Cottage, First Government House, Padbury Building, Royal Perth Yacht Club, Regent Cinema, Mitchell Building, trams, steam trains, William Street Level Crossing, Esplanade Hotel, Emu Brewery, Dalkeith Hot Pool, Coolbaroo Club, the Christian Brothers School and the East Perth Gasometer. ...Show more
$59.99
AUD
Category: Collections - Places/Objects
Australia is drenched in a light that is different from anywhere else in the world. A light so distinctive, we know it can only be of one place. Imagined as a celebration of the particular beauty of Australian light, this generous publication roams the country, from rugged coastline to arid outback, to reveal how light shapes our wide, brown land. Wind-etched rocks, patterns in sand. Teal oceans. Surfers, slick in their wetsuits against the morning sun. A beach filled with people. A beach with no people. Rockpools. High-rise buildings against sand and sea. Golden sunsets over city skylines. Rays reaching through forest branches to frosted ground. Paddocks muted by mist, trees laden with luminous snow. The variation in the fall of light on our landscape seems limitless. With an introduction by a galactic astrophysicist, In an Australian Light reminds us of the myriad ways we experience light in this vast and diverse land. ...Show more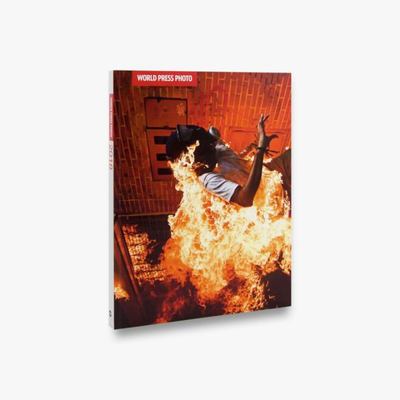 World Press Photo 2018
by World Press Photo Foundation Staff (Contribution by)
$35.00
AUD
Category: Collections - Places/Objects
Publishing the results of the most recent annual World Press Photo Contest, this exceptional book contains the very best press photographs from the year 2017 - pictures submitted by photojournalists, picture agencies, newspapers and magazines throughout the world. Selected from thousands of images, thes e prizewinning photos capture the most powerful, moving and sometimes disturbing images of the year. ...Show more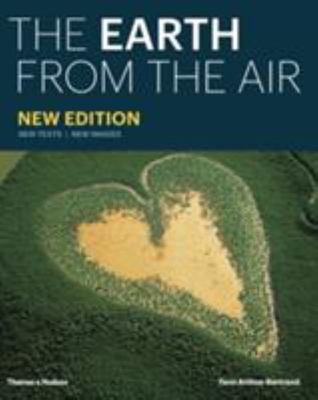 $100.00
AUD
Category: Collections - Places/Objects
The result of a five-year airborne odyssey across five continents and sixty countries, The Earth from the Air is the bestselling and most popular book of aerial photography ever published. This updated edition of the internationally acclaimed original features an updated text and over 100 breathtaking n ew photographs. New editorials by such renowned authors as Jane Goodall, Matthieu Ricard and Olivier Blond consider such perpetual issues as agriculture, climate and biodiversity, as well as the latest concerns - refugees, new technologies and environmental movements. A classic of its kind, this book will heighten everyone's awareness of today's urgent ecological issues. Now more than ever, The Earth from the Air stands as a call to action. ...Show more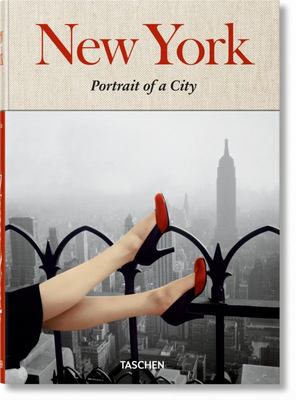 $75.00
AUD
Category: Collections - Places/Objects
Skyscrapers and Soul The most evocative shots of the city that never sleeps Trace the epic story of New York through hundreds of atmospheric photographs, from the mid-19th century to the present day. This remarkable collection, now available in a popular edition, pays tribute to the extraordinary archit ecture, civic, social, and photographic heritage of the city that never sleeps. From the building of the Brooklyn Bridge to the immigrants arriving at Ellis Island; from the slums of the Lower East Side to the magnificent Art Deco skyscrapers, the city is laid out block by block, in all its chaos, complexity, energy, diversity, and style. Featured photographers include such feted talents as Alfred Stieglitz, Berenice Abbott, Weegee, Margaret Bourke-White, William Claxton, Ralph Gibson, and Steve Schapiro. The pictures are accompanied throughout by over a hundred evocative quotations and references from New York-based novels, movies, shows, and songs.Text in English, French, and German ...Show more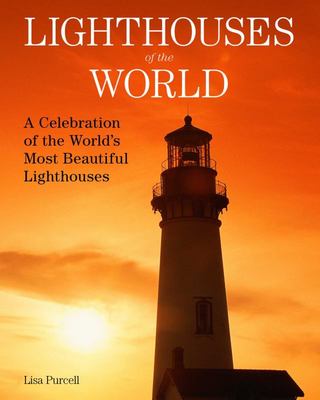 $32.99
AUD
Category: Collections - Places/Objects
A Celebration of the World's Most Beautiful Lighthouses From ancient times until the present, lighthouses have symbolized safety, homecoming, and the seafaring way of life. Lighthouses of the World provides gorgeous full-color photos showcasing lighthouses from around the world. From the Barnegat Light house on Long Beach Island, to the ancient K pu Lighthouse in Estonia (first constructed in 1531), this book traverses continents in order to provide stunning color photography and illustration showing the many different lighthouses that man has constructed over the centuries. Some of the amazing structures you'll read about include: Shark Island Lighthouse in Sydney HarbourKribi Lighthouse near the Gulf of GuineaRubjerg Knude Lighthouse in northern DenmarkThe Tower of Hercules, overlooking the North Atlantic coast of SpainSt. Anthony's Lighthouse in CornwallWhitefish Point Lighthouse, the oldest active light on Lake SuperiorJeffrey's Hook Lighthouse, at the edge of the Hudson RiverMany more Featuring lighthouses from Africa to Australia, and Europe to North America, they will leave you in awe. ...Show more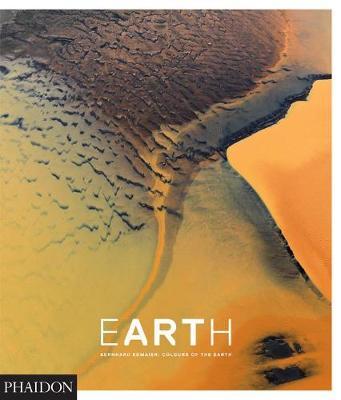 $59.95
AUD
Category: Collections - Places/Objects
EarthArt: Colours of the Earth is a spectacular large-format collection of breathtaking aerial photographs by world-renowned photographer Bernhard Edmaier. Travelling all over the globe, from the Bahamas to Iceland, New Zealand to Alaska, and the Grand Canyon to Chile, Edmaier captures rarely-seen lands capes from above, such as bubbling mud pools, volcanic eruptions, coral reefs, eroded canyons and arctic glaciers. 150 full-page photographs cover the entire spectrum, and each image is accompanied by an explanation of how, where and why these spectacular colours occur on the earth's surface. EarthArt is the perfect gift book for anyone who loves travel, nature and the environment, as well as photographic art and design, and is inspired by the natural beauty of our planet. ...Show more
$69.99
AUD
Category: Collections - Places/Objects
There are no places richer in diversity and host to such a quantity of different living things.With a visually stunning collection of photographs and an inspiring text by the bestselling author of The Life & Love of Trees, Rainforest opens our minds to the vital and beautiful role that rainforests p lay in managing the life of our world. Compelling imagery, accompanied by a rich and thoughtful text, provides a new appreciation for the world's rainforests and their verdant plant life, diverse animal species, heroic human explorations, and breakthrough discoveries. It is an epic journey across possibly the most important environments on Earth, providing valuable insight into how our planet works and what we must do to protect and develop these fragile ecosystems.This book will be created entirely from eco-friendly products: paper from fully certified renewable sources, vegetable inks that emit zero harmful compounds into the atmosphere at the time of their production, and linen binding made from 100% natural fibers that have not been bleached, dyed or coated. ...Show more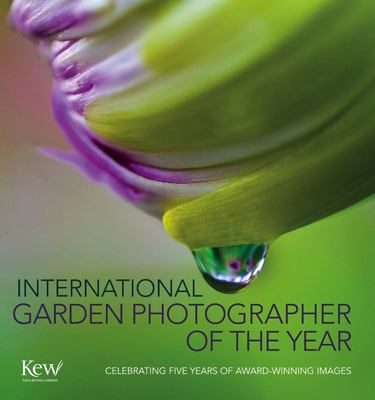 $59.99
AUD
Category: Collections - Places/Objects | Reading Level: very good
"The International Garden Photographer of the Year competition was established in 2008, and is the world's premier competition specialising in garden, plant, flower and botanical photography. This book brings together the very best images from the first five years of the competition in one beautiful vol ume. Garden photography is a hugely diverse photographic subject, combining artistic interpretation with the wonders of the natural environment around us. For some it's about a love of the beauty of plants; for others it's an opportunity to express an appreciation of the wider natural landscape and its inherently fragile nature. Ultimately, it's about a love of the diversity of the natural world and its ability to continually surprise, inspire and delight. From an exquisitely detailed close-up of a delicate flower to sweeping, panoramic garden vistas, this book showcases the talents of some of the world's best garden photographers, both professional and amateur." ...Show more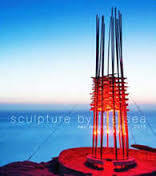 $65.00
AUD
Category: Collections - Places/Objects
To celebrate our first 20 years we have produced a book featuring many of the sculptures by the artists from across the world in each of the Bondi, Cottesloe and Aarhus exhibitions since 1997.