$29.99
AUD
Category: Essays
'White supremacy is a violent system of oppression that harms Black, Indigenous and People of Colour. And if you are a person who holds white privilege, then you are complicit in upholding that harm, whether you realise it or not. This is not my opinion. This is fact. And if you are person who holds whi te privilege, the question you should be asking isn't whether or not this is true, but rather, what are you going to do about it?'  Between June and July 2018, Layla Saad ran a 28-day Instagram challenge under the hashtag #MeAndWhiteSupremacy, for people with white privilege to unflinchingly examine the ways that they are complicit in upholding the oppressive system of white supremacy.  The challenge quickly went viral, with thousands of people from all over the world (including USA, Canada, UK, Italy, Germany, The Netherlands, Russia, UK, Australia, New Zealand, Thailand and Qatar, among others) diving deep for 28 consecutive days to examine and take responsibility for the ways in which they uphold white supremacy. The challenge catalyzed a worldwide awakening for thousands of white-privileged people to begin to take ownership of their personal anti-racism work.  This workbook was born out of that challenge. ...Show more
$29.99
AUD
Category: Essays
Selected and introduced by Liz Byrski Contributors- Anne Aly, Nadine Browne, Nandi Chinna, Claire G. Coleman, Carrie Cox, Eva Cox, Sarah Drummond, Carly Findlay, Goldie Goldbloom, Rafeif Ismail, Margot Kingston, Jay Martin, Meg McKinlay, Olivia Muscat, Mihaela Nicolescu, Renee Pettitt-Schipp, Fiona Stan ley, Victoria Midwinter Pitt, Jane Underwood and Julienne van Loon. This book is the result of what happened when Liz Byrski asked twenty Australian women from widely different backgrounds, races, beliefs and identities to take up the challenge of writing about rage. The honesty, passion, courage and humour of their very personal stories is engergising and inspiring. If you have ever felt the full force of anger and wondered at its power, then this book is for you. ...Show more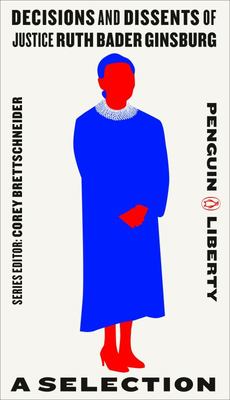 $26.99
AUD
Category: Essays | Series: Penguin Liberty Ser.
Penguin Liberty is a newly curated series of classic historical, political and legal classic texts relevant to constitutional rights. This collection includes key concurrences, dissents, and selected writings by Justice Ginsburg that address gender equality and women's rights, reproductive health care, and voting and civil rights. The volume includes Justice Ginsburg's landmark Supreme Court opinions for cases including Bush v. Gore (2000), Lily Ledbetter v. Goodyear Tire & Rubber Company (2007), Shelby County v. Holder (2013), Burwell v. Hobby Lobby (2014), and more. Each Penguin Liberty volume will feature a series introduction and volume introduction by series editor Corey Brettschneider. ...Show more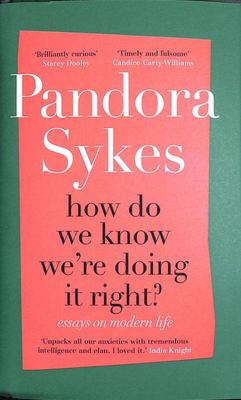 $35.00
AUD
Category: Essays
'Pandora is my personal guru on all things relating to the zeitgeist. How lucky you are that she can now be yours too.' - Dolly Alderton Modern life is full of choices. We're told that happiness lies within and we can be whoever we want to be. But with endless possibility comes a feeling of restlessnes s; like we're somehow failing to live our best life. What does doing it right even look like? And why do so many women feel like they're getting it wrong? From that Zara dress to millennial burnout, the explosion of wellness to the rise of cancel culture, Pandora Sykes interrogates the stories we've been sold and the ones we tell ourselves. Wide-ranging, thoughtful and witty, How Do We Know We're Doing It Right? explores the anxieties and myths that consume our lives and the tools we use to muddle through. So sit back and take a breath. It's time to stop worrying about the answers ­- and start delighting in the questions. 'Like a very clever, lucid, charming friend unpacking all the messy anxieties of modern existence with tremendous intelligence and elan. Read this book. It will help your life.' - India Knight ...Show more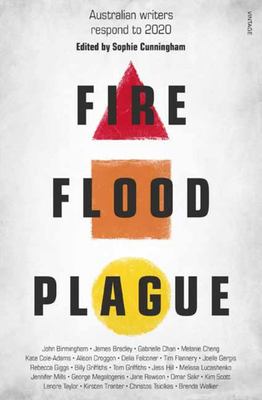 $29.99
AUD
Category: Essays
Writers, scientists, historians, journalists and commentators consider subjects as broad as culture and the arts, working as a doctor, travel, domestic violence, security, immigration, the death of a loved one, geopolitics, distance and zoom to ensure we never forget the experience of this pile-on of a year. Including original pieces from Lenore Taylor, Nyadol Nuon, Christos Tsiolkas, Melissa Lucashenko, Billy Griffiths, Jess Hill, Kim Scott, Brenda Walker, Jane Rawson, Omar Sakr, Richard McGregor, Jennifer Mills, Gabrielle Chan, John Birmingham, Tim Flannery, Rebecca Giggs, Kate Cole-Adams, George Megalogenis, James Bradley, Alison Croggan, Melanie Cheng, Kirsten Tranter, Tom Griffiths, Joelle Gergis and Delia Falconer.   ...Show more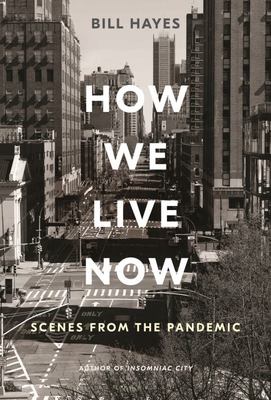 $32.99
AUD
Category: Essays
From the beloved author of Insomniac City, a poignant and profound tribute in stories and images to a city amidst a pandemic. A bookstore where readers shout their orders from the street. A neighborhood restaurant turned to-go place where one has a shared drink--on either end of a bar--with the owner. These scenes, among many others, became the new normal as soon as the world began to face the COVID-19 pandemic. In How We Live Now, author and photographer Bill Hayes offers an ode to our shared humanity--capturing in real time this strange new world we're now in (for who knows how long?) with his signature insight and grace. As he wanders the increasingly empty streets of Manhattan, Hayes meets fellow New Yorkers and discovers stories to tell, but he also shares the unexpected moments of gratitude he finds from within his apartment, where he lives alone and--like everyone else--is staying home, trying to keep busy and not bored as he adjusts to enforced solitude with reading, cooking, reconnecting with loved ones, reflecting on the past--and writing. Featuring Hayes's inimitable street photographs, How We Live Now chronicles an unimaginable moment in time, offering a long-lasting reminder that what will get us through this unprecedented, deadly crisis is each other.   ...Show more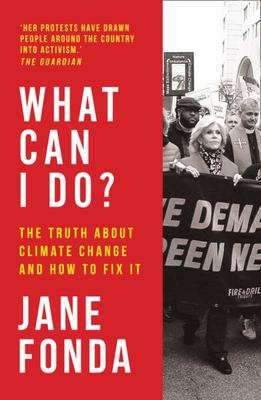 $34.99
AUD
Category: Essays
This is the last possible moment in history when changing course can mean saving lives and species on an unimaginable scale. It's too late for moderation. In the fall of 2019, frustrated with the obvious inaction of politicians and inspired by Greta Thunberg, Naomi Klein, and student climate strikers, J ane Fonda moved to Washington, DC to lead weekly climate change demonstrations on Capitol Hill. On October 11, she launched Fire Drill Fridays (FDF), and has since led thousands of people in non-violent civil disobedience, risking arrest to protest for action. In her new book, Fonda weaves her deeply personal journey as an activist alongside interviews with leading climate scientists, and discussions of specific issues, such as water, migration, and human rights, to emphasise what is at stake. Most significantly, Fonda provides concrete solutions, and things the average person can do to combat the climate crisis in their community. No stranger to protest, Fonda's life has been famously shaped by activism. And now, on the eve of the next US presidential election, she is once again galvanizing the public to take to the streets. Many of us understand that our climate is in a crisis, and realise that a moral responsibility rests on our shoulders. 2019 saw atmospheric concentrations of greenhouse gases hit the highest level ever recorded in human history, and our window of opportunity to avoid disaster is quickly closing. As Annie Leonard, Executive Director of Greenpeace US and Fonda's partner in developing FDF, has declared, "Change is inevitable; by design, or by disaster." Together, we can commandeer change for the positive – but it will require collective actions taken by social movements on an unprecedented scale. The problems we face now require every one of us to join the fight. The fight for not only our immediate future, but for the future of generations to come. ...Show more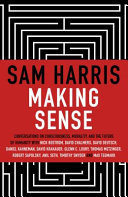 $32.99
AUD
Category: Essays
"Civilization rests on a series of successful conversations." Sam Harris, has been exploring some of the greatest questions concerning the human mind, society, and the events that shape our world. Harris' search for deeper understanding of how we think has led him to engage and exchange with some of ou r most brilliant and controversial contemporary minds - Daniel Kahneman, Robert Sapolsky, Anil Seth and Max Tegmark - in order to unpack and understand ideas of consciousness, free will, extremism, and ethical living.  ...Show more
$34.99
AUD
Category: Essays
'How can I get in touch with this real self, underlying all my surface behaviour? How can I become myself?' Carl Rogers, US psychotherapist The Inner Self is a book about the ways we hide from the truth about ourselves - both as individuals and as human beings - and the psychological freedom we enjoy wh en we finally face that most searching question of all: 'Who am I, really?' Hugh Mackay, one of Australia's most respected social psychologists, explores our 'top 20' hiding places - from addiction to materialism, nostalgia to victimhood. His explanation for our evasiveness is simple but profound: we fear the demands of love. He argues that love is our highest ideal, the richest source of life's meaning and purpose, and the key to our emotional security, personal serenity and confidence. Yet Mackay exposes the great paradox of human nature that while love brings out our best, we don't always want our best brought forward. Love promotes goodness, but we don't always want to be good. Powerfully written and drawing on a lifetime of research, The Inner Self shows how we can overcome our reluctance to live lovingly and, in the process, lead more meaningful and fulfilling lives.   ...Show more
$29.99
AUD
Category: Essays
Heather Morris, author of the internationally bestselling novels The Tattooist of Auschwitz and Cilka's Journey, grew up on a farm in rural New Zealand. On her way back across the paddocks from school, Heather would visit her great-grandfather and listen to his experiences of war - stories he told only Heather. From a young age Heather discovered that people would tell her their stories if she stopped and listened. In Stories of Hope, Heather Morris will explore the art of listening - a skill she employed when she met Lale Sokolov, the Tattooist of Auschwitz. It was her ability to listen that led him to entrust her with his story. Stories of Hope will examine Heather's extraordinary journey, in the form of a series of beautifully rendered tales of the people she has met, the remarkable stories they have shared with her, and the lessons they hold for us all.   ...Show more
$16.99
AUD
Category: Essays | Series: On Ser.
Chris Bowen, who was to be the next Treasurer has had plenty of time to think about what went wrong and why charlatans are winning in the game of politics. Why do we continue to vote for politicians who say, 'I don't hold a hose, mate,' or advocate we drink bleach to fight COVID? Or shut down pubs at 10 pm because you can't catch COVID after 10pm? Is an authentic politics possible after Morrison, Trump and Boris? ...Show more
$22.99
AUD
Category: Essays
As uncomfortable as it is, we need to reckon with our history. On January 26, no Australian can really look away. There are the hard questions we ask of ourselves on Australia Day. Since publishing his critically acclaimed, Walkley Award-winning, bestselling memoir Talking to My Country in early 2016, S tan Grant has been crossing the country, talking to huge crowds everywhere about how racism is at the heart of our history and the Australian dream. But Stan knows this is not where the story ends. In this book, Australia Day, his long-awaited follow up to Talking to My Country, Stan talks about reconciliation and the indigenous struggle for belonging and identity in Australia, and about what it means to be Australian. A sad, wise, beautiful, reflective and troubled book, Australia Day asks the questions that have to be asked, that no else seems to be asking. Who are we? What is our country? How do we move forward from here? Praise for Talking to My Country: 'A story so essential and salutary to this place that it should be given out free at the ballot box' The Australian 'Deeply disturbing, profoundly moving' Hobart Mercury 'Grant will be an important voice in shaping this nation' The Saturday Paper Talking to My Country won the 2016 Walkley Book Award and the Special Award at the 2016 Heritage Awards, and was shortlisted in the 2016 Queensland Literary Awards, the Nib Waverley Library Awards and the 2017 ABIA Awards. ...Show more