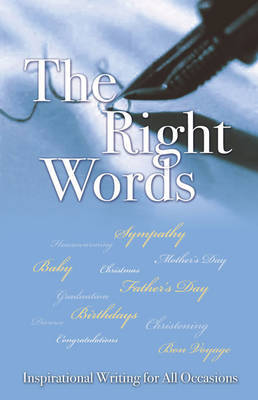 $15.99
AUD
Category: Language
In times of celebration, need, heartbreak, birth and death it can be challenging to find the right words. Rose Welling has put together this collection of quotes, inspirational sayings and instructions on how to write that perfect message or letter, whatever the occasion. Whether it's congratulating a c olleague on a new job, writing an acceptance to a wedding or penning a Valentine's day message, no longer will you struggle to find the perfect prose. An easy-to-use guide on how to write letters and cards, this is the very best collection of greetings for all occasions that will help you turn a blank card into a keepsake, with a heartfelt, inspiring message. ...Show more
$26.99
AUD
Category: Reference
"Thirty years ago my older brother, who was ten years old at the time, was trying to get a report on birds written that he'd had three months to write. It was due the next day. We were out at our family cabin in Bolinas, and he was at the kitchen table close to tears, surrounded by binder paper and penc ils and unopened books on birds, immobilized by the hugeness of the task ahead. Then my father sat down beside him, put his arm around my brother's shoulder, and said, 'Bird by bird, buddy. Just take it bird by bird.'" "Superb writing advice... hilarious, helpful and provocative." -- "New York Times Book Review." "A warm, generous and hilarious guide through the writer's world and its treacherous swamps." -- "Los Angeles Times." "A gift to all of us mortals who write or ever wanted to write... sidesplittingly funny, patiently wise and alternately cranky and kind -- a reveille to get off our duffs and start writing "now," while we still can." -- "Seattle Times." Jacket Description/Flap: "Thirty years ago my older brother, who was ten years old at the time, was trying to get a report on birds written that he'd had three months to write. It was due the next day. We were out at our family cabin in Bolinas, and he was at the kitchen table close to tears, surrounded by binder paper and pencils and unopened books on birds, immobilized by the hugeness of the task ahead. Then my father sat down beside him, put his arm around my brother's shoulder, and said, 'Bird by bird, buddy. Just take it bird by bird.'" Review Quotes: "Superb writing advice... hilarious, helpful and provocative." -- "New York Times Book Review. "A warm, generous and hilarious guide through the writer's world and its treacherous swamps." -- "Los Angeles Times. "A gift to all of us mortals who write or ever wanted to write... sidesplittingly funny, patiently wise and alternately cranky and kind -- a reveille to get off our duffs and start writing "now, while we still can." -- "Seattle Times. First published 1994. ...Show more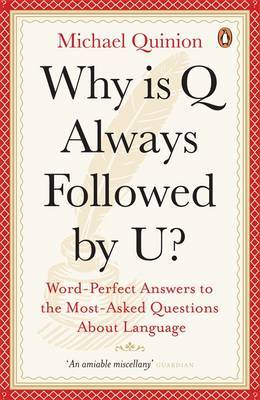 $22.95
AUD
Category: Language
Brings us the answers to nearly two hundred of the most intriguing questions the author been asked about language over the years.
$14.99
AUD
Category: Language | Series: Phrasebook Ser.
Lonely Planet: The world's #1 phrasebook publisher* Lonely Planet Italian Phrasebook & Dictionary is your handy passport to culturally enriching travels with the most relevant and useful Italian phrases and vocabulary for all your travel needs. Order an espresso like a local, ask shop keepers about the latest fashions and bargain for fresh produce at the market; all with your trusted travel companion. With language tools in your back pocket, you can truly get to the heart of wherever you go, so begin your journey now Get More From Your Trip with Easy-to-Find Phrases for Every Travel Situation Feel at ease with essential tips on culture, manners, idioms and multiple meanings Order with confidence, explain food allergies, and try new foods with the menu decoder Save time and hassles with vital phrases at your fingertips Never get stuck for words with the 3500-word two-way, quick-reference dictionary Be prepared for both common and emergency travel situations with practical phrases and terminology Meet friends with conversation starter phrases Get your message across with easy-to-use pronunciation guides Inside Lonely Planet Italian Phrasebook & Dictionary: Full-colour throughout User-friendly layout organised by travel scenario categories Survival phrases inside front cover for at-a-glance on-the-fly cues Convenient features 5 Phrases to Learn Before You Go 10 Ways to Start a Sentence 10 Phrases to Sound like a Local Listen For - phrases you may hear Look For - phrases you may see on signs Shortcuts - easy-to-remember alternatives to the full phrases Q &A - suggested answers to questions asked Covers Basics - time, dates, numbers, amounts, pronunciation, reading tips, grammar rules Practical - travel with kids, disabled travellers, sightseeing, business, banking, post office, internet, phones, repairs, bargaining, accommodation, directions, border crossing, transport Social - meeting people, interests, feelings, opinions, going out, romance, culture, activities, weather Safe Travel - emergencies, police, doctor, chemist, dentist, symptoms, conditions Food - ordering, at the market, at the bar, dishes, ingredients The Perfect Choice: Lonely Planet Italian Phrasebook & Dictionary, a pocket-sized comprehensive language guide, provides on-the-go language assistance; great for language students and travellers looking to interact with locals and immerse themselves in local culture. About Lonely Planet: Since 1973, Lonely Planet has become the world's leading travel media company with guidebooks to every destination, an award-winning website, mobile and digital travel products, and a dedicated traveller community. Lonely Planet covers must-see spots but also enables curious travellers to get off beaten paths to understand more of the culture of the places in which they find themselves. The world awaits *#1 phrasebook publisher. Source: Nielsen Bookscan UK, US & AUS ...Show more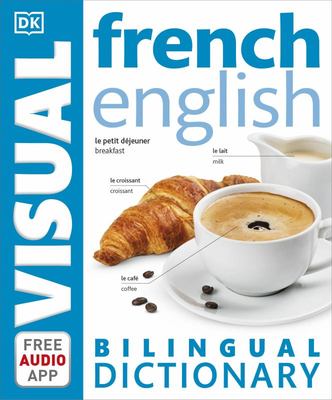 $22.99
AUD
Category: Language | Series: DK Bilingual Dictionaries Ser.
The French English Bilingual Visual Dictionaryis your essential vocabulary guide to the world around you. With over 10,000 fully illustrated terms arranged by theme, language learning has never been easier. Perfect for tourist and business travellers alike, DK's Bilingual Visual Dictionary series is by your side when buying food, talking about work, discussing health, and studying language. Stunning visuals and comprehensive indexes combine to make the French English Bilingual Visual Dictionaryyour indispensable French language companion. Fully updated to reflect recent changes in technology and clothing, the French English Bilingual Visual Dictionaryalso features an easy-to-use audio app, enabling you to hear terms spoken out loud. Learn and retain all the key phrases you need to know, and perfect your pronunciation with audio help. ...Show more
$24.99
AUD
Category: Language
Steven Pinker, the best-selling author of The Language Instinct, deploys his gift for explaining big ideas in The Sense of Style - an entertaining writing guide for the 21st century. What is the secret of good prose? Does writing well even matter in an age of instant communication? Should we care? In th is funny, thoughtful book about the modern art of writing, Steven Pinker shows us why we all need a sense of style. More than ever before, the currency of our social and cultural lives is the written word, from Twitter and texting to blogs, e-readers and old-fashioned books. But most style guides fail to prepare people for the challenges of writing in the 21st century, portraying it as a minefield of grievous errors rather than a form of pleasurable mastery. They fail to deal with an inescapable fact about language: it changes over time, adapted by millions of writers and speakers to their needs. Confusing changes in the world with moral decline, every generation believes the kids today are degrading society and taking language with it. A guide for the new millennium, writes Steven Pinker, has to be different. Drawing on the latest research in linguistics and cognitive science, Steven Pinker replaces the recycled dogma of previous style guides with reason and evidence. This thinking person's guide to good writing shows why style still matters: in communicating effectively, in enhancing the spread of ideas, in earning a reader's trust and, not least, in adding beauty to the world. Eye-opening, mind-expanding and cheerful, The Sense of Style shows that good style is part of what it means to be human. ...Show more
$29.99
AUD
Category: Language
What really goes on inside a sentence? What is your subject, where is your verb, what is its tense, where is your modifier, and why does it matter? Where do you need a comma, and where do you not? Why are dashes and semicolons so misunderstood? When is it which and when is it that? In The Little Green G rammar Book, Mark Tredinnick asks and answers the tough grammar questions, big and small, with the same verve and authority readers encountered in The Little Red Writing Book. The Little Green Grammar Book does for grammar what The Little Red Writing Book did for style. It will have you writing like a writer in no time. ...Show more
$29.99
AUD
Category: Language
"The Little Red Writing Book" is a book on technique, style, craft and manners for everyone who writes and wants to do it better. It is a manual of good diction, composition, sentence craft, paragraph design, structure and planning. Enriched by examples of fine prose from great writers including Tim Win ton; flush with exercises informed by the author's expertise in both creative writing and functional prose; and written with flair, "The Little Red Writing Book" is a lively and readable guide to lively and readable writing. ...Show more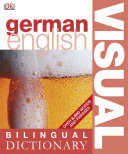 $19.95
AUD
Category: Language
The DK Bilingual Visual Dictionaries introduce the vocabulary of the modern world in thematic order, using full-colour artworks and photographs to display and label all the elements of everyday life - from home and office to sport, music, nature, and beyond - with additional panel features on key associ ated nouns, verbs, and phrases. Every item shown is labelled or annotated, with the translation of each term given directly below. This creates a colourful and stimulating learning resource for the foreign-language and EFL/ESL student. The illustrations in the Dictionaries not only provide a quick and intuitive route to language learning and vocabulary reference (acting as a visual mnemonic), they also precisely define the word - showing what other dictionaries can only tell. ...Show more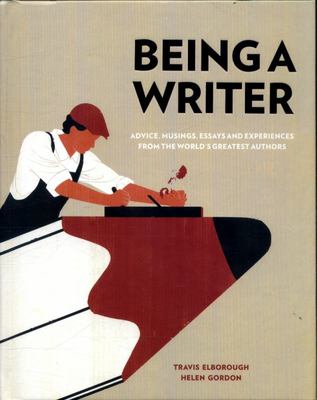 $29.99
AUD
Category: Reference
The joys and challenges of being a writer are explored in this inspiring assemblage of wit, wisdom and hard-won practical advice from some of the world's greatest authors musing on the art of writing and how they came to define themselves as writers. From Samuel Johnson in eighteenth-century London to L orrie Moore in twenty-first-century Wisconsin, the contributors range from the canon to contemporary, covering more than 250 years, and come from all over the world. Beautifully illustrated throughout, this stunning anthology explores and illuminates the pleasures and pitfalls of the compulsion to write, with advice about the whole messy business of writing literature and what it takes to be a writer. The perfect gift for aspiring writers, curious readers, and anyone interested in what the world's greatest authors have to say about the art of writing. ...Show more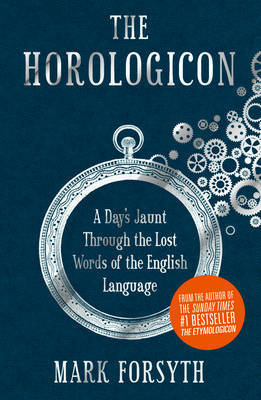 $19.99
AUD
Category: Reference
The Horologicon (or book of hours) gives you the most extraordinary words in the English language, arranged according to the hour of the day when you really need them. Do you wake up feeling rough? Then you're philogrobolized. Pretending to work? That's fudgelling, which may lead to rizzling if you feel sleepy after lunch, though by dinner time you will have become a sparkling deipnosophist. From Mark Forsyth, author of the bestselling The Etymologicon, this is a book of weird words for familiar situations. From ante-jentacular to snudge by way of quafftide and wamblecropt, at last you can say, with utter accuracy, exactly what you mean. ...Show more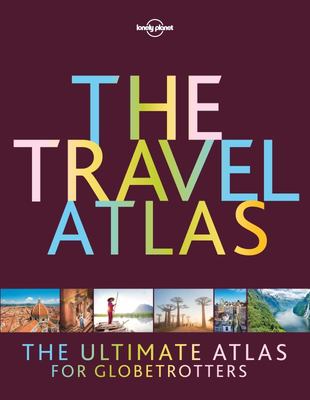 $80.00
AUD
Category: Atlases | Series: Lonely Planet Ser.
This is the ultimate world atlas for globetrotters. Combining our extensive mapping experience and unrivalled destination insight and knowledge, our first dedicated altas makes it easy for you to plan adventures and discover remarkable places around the planet. With Lonely Planet's The Travel Atlasin y our hands, you can explore every part of the world and plan upcoming trips with one simple and easy-to-use resource. Inside, you'll find detailed maps to every country on Earth, with popular regions and destinations presented at greater scale.    Each large page of mapping is accompanied with the area's top sights and activities, while our themed itineraries, ranging from two days to two weeks, will ensure you don't miss the best sights. You'll also find trip planning tools like climate information and transport hubs to help you get there and away. About Lonely Planet: Lonely Planet is a leading travel media company and the world's number one travel guidebook brand, providing both inspiring and trustworthy information for every kind of traveller since 1973. Over the past four decades, we've printed over 145 million guidebooks and grown a dedicated, passionate global community of travellers. You'll also find our content on lonelyplanet.com, mobile, video and in 14 languages, 12 international magazines, armchair and lifestyle books, ebooks, and more. ...Show more