$14.99
AUD
Category: Penguin Spinner Fiction | Series: The Handmaid's Tale
Lindsey Hilsum: (author of 'In Extremis; the Life of War Correspondent Marie Colvin' &  friend of Bookoccino)   "While others watched the TV series I re-read the book. When The Handmaid's Tale was published in 1985, reviewers compared Margaret Atwood unfavourably to male writers of science fiction. Now we know how prescient the book was, in all its savage brilliance."   The Republic of Gilead offers Offred only one function- to breed . If she deviates, she will, like dissenters, be hanged at the wall or sent out to die slowly of radiation sickness. But even a repressive state cannot obliterate desire - neither Offred's nor that of the two men on which her future hangs. . . . . ...Show more
$24.99
AUD
Category: Penguin Spinner Fiction | Reading Level: very good
FROM THE PULITZER PRIZE-WINNING AUTHOR OF THE GOLDFINCH Truly deserving of the accolade Modern Classic, Donna Tartt's bestseller The Secret History is a remarkable achievement ­­- both compelling and elegant, dramatic and playful. ­­­­­­­______________________________________ 'What we did was terrible, but still I don't think any of us were bad, exactly; chalk it up to weakness on my part, hubris on Henry's, too much Greek prose composition - whatever you like.' Under the influence of their charismatic classics professor, a group of clever, eccentric misfits at an elite New England college discover a way of thinking and living that is a world away from the humdrum existence of their contemporaries. But when they go beyond the boundaries of morality, their lives are changed profoundly and for ever. The Secret History is a story of two parts; the chain of events that led to the death of a classmate - and what happened next. ______________________________________ 'So irresistible and seductive it's almost a guilty pleasure' Guardian 'Donna Tartt is an amazingly good writer. She's dense, she's allusive. She's a gorgeous storyteller' Stephen King 'A haunting, compelling, and brilliant piece of fiction . . . Packed with literary allusion and told with a sophistication and texture' The Times ...Show more
$22.99
AUD
Category: Penguin Spinner Fiction
I have no use for forgiveness, not yet. But other ideas like that, kindness, for example, I think that is fundamental. Resurrection; I like that too. And love, of course, love, love, love.'Alice Murray learns to play the piano aged three on an orange orchard in rural Australia. Recognising her daughter? s gift, her mother sends Alice to boarding school in the bleak north of England, and there Alice stays for the rest of her childhood. Then she?s offered a scholarship to the Royal College of Music in London, and on a summer school in Oxford she meets Edward, an economics professor who sweeps her off her feet.Alice soon finds that Edwards is damaged, and she?s trapped. She clings to her playing and to her dream of becoming a concert pianist, until disaster strikes. Increasingly isolated as the years unravel, eventually Alice can?t find it in herself to carry on. Then she hears the most beautiful music from the walls of her house ... This novel?s love story is that of a woman who must embrace life again if she is to survive. Inspiring and compelling, it explores the dark terrain of violence and the transformative powers of music and love. ...Show more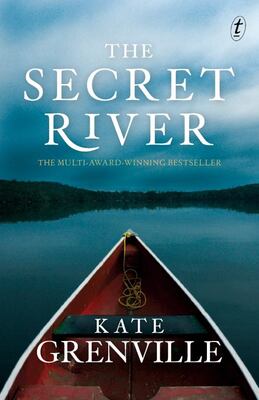 $22.99
AUD
Category: Penguin Spinner Fiction | Series: Historical Trilogy Ser.
SHORTLISTED FOR THE MAN BOOKER PRIZE WINNER OF THE 2006 COMMONWEALTH WRITERS' PRIZELONGLISTED FOR THE IMPAC DUBLIN PRIZELondon, 1806. William Thornhill, happily wedded to his childhood sweetheart Sal, is a waterman on the River Thames. Life is tough but bearable until William makes a mistake, a bad mist ake for which he and his family are made to pay dearly.His sentence: to be transported to New South Wales for the term of his natural life. Soon Thornhill, a man no better or worse than most, has to make the most difficult decision of his life. ...Show more
$19.99
AUD
Category: Penguin Spinner Fiction | Series: Vintage Magic Ser. | Reading Level: good
"The circus arrives without warning. No announcements precede it. It is simply there, when yesterday it was not. The black sign, painted in white letters that hangs upon the gates, reads- 'Opens at Nightfall, Closes at Dawn' the sun disappears beyond the horizon, all over the tents small lights begin to flicker, as though the entirety of the circus is covered in particularly bright fireflies. When the tents are all aglow, sparkling against the night sky, the sign appears. 'Le Cirque des Reves -  Circus of Dreams'. Now the circus is open. Now you may enter." ...Show more
$22.99
AUD
Category: Penguin Spinner Fiction
Georgie Jutland is a mess. At forty, with her career in ruins, she finds herself stranded in White Point with a fisherman she doesn't love and two kids whose dead mother she can never replace. Leached of all confidence, she spends her days in isolated tedium and her nights in a blur of vodka self-recrim ination. One morning, in the boozy pre-dawn gloom, she sees, a shadow drifting up the beach below - a loner called Luther Fox, with danger in his wake.'Awe-inspiring . . . There are few finer stylists writing in English today.' Chicago Tribune'Wonderfully alive, inventive and assured.' The Age'Vividly written in a seemingly efffortless prose that never puts a foot wrong.' Sunday Times(London)'His prose retains the power to both to shock and to fill us with wonder.' The Bulletin'A compelling novel.' Times Literary Supplement'Beautiful, aching . . . compelling.' Washington Post ...Show more
$22.99
AUD
Category: Penguin Spinner Fiction | Series: The\Cemetery of Forgotten Bks.
Barcelona, 1945--just after the war, a great world city lies in shadow, nursing its wounds, and a boy named Daniel awakes on his eleventh birthday to find that he can no longer remember his mother's face. To console his only child, Daniel's widowed father, an antiquarian book dealer, initiates him into the secret of the Cemetery of Forgotten Books, a library tended by Barcelona's guild of rare-book dealers as a repository for books forgotten by the world, waiting for someone who will care about them again. Daniel's father coaxes him to choose a volume from the spiraling labyrinth of shelves, one that, it is said, will have a special meaning for him. And Daniel so loves the novel he selects, The Shadow of the Wind by one Julian Carax, that he sets out to find the rest of Carax's work. To his shock, he discovers that someone has been systematically destroying every copy of every book this author has written. In fact, he may have the last one in existence. Before Daniel knows it his seemingly innocent quest has opened a door into one of Barcelona's darkest secrets, an epic story of murder, magic, madness and doomed love. And before long he realizes that if he doesn't find out the truth about Julian Carax, he and those closest to him will suffer horribly. As with all astounding novels, The Shadow of the Wind sends the mind groping for comparisons --The Crimson Petal and the White? The novels of Arturo P rez-Reverte? Of Victor Hugo? Love in the Time of Cholera?--but in the end, as with all astounding novels, no comparison can suffice. As one leading Spanish reviewer wrote, "The originality of Ruiz Zaf n's voice is bombproof and displays a diabolical talent. The Shadow of the Wind announces a phenomenon in Spanish literature." An uncannily absorbing historical mystery, a heart-piercing romance, and a moving homage to the mystical power of books, The Shadow of the Wind is a triumph of the storyteller's art. ...Show more
$19.99
AUD
Category: Penguin Spinner Fiction
"The Help" is the phenomenal international bestseller (that inspired the Oscar nominated film) by Kathryn Stockett. Enter a vanished and unjust world: Jackson, Mississippi, 1962. Where black maids raise white children, but aren't trusted not to steal the silver...There's Aibileen, raising her seventeent h white child and nursing the hurt caused by her own son's tragic death; Minny, whose cooking is nearly as sassy as her tongue; and white Miss Skeeter, home from College, who wants to know why her beloved maid has disappeared. Skeeter, Aibileen and Minny. No one would believe they'd be friends; fewer still would tolerate it. But as each woman finds the courage to cross boundaries, they come to depend and rely upon one another. Each is in a search of a truth. And together they have an extraordinary story to tell..."The other side of "Gone with the Wind" - and just as unputdownable". ("The Sunday Times"). "A big, warm girlfriend of a book". ("The Times"). "Harper Lee's classic novel "To Kill a Mockingbird" has changed lives. It's direct descendent "The Help" has the same potential ...an astonishing feat of accomplishment". ("Daily Express"). Kathryn Stockett was born and raised in Jackson, Mississippi. After graduating from the University of Alabama, she moved to New York City, where she worked in magazine publishing and marketing for nine years. She currently lives in Atlanta with her husband and daughter. "The Help" is her first novel. ...Show more
$19.99
AUD
Category: Penguin Spinner Fiction
This is the story of Jeanette, adopted and brought up by her mother as one of God's elect. Zealous and passionate, she seems destined for life as a missionary, but then she falls for one of her converts. At sixteen, Jeanette decides to leave the church, her home and her family, for the young woman she l oves. Innovative, punchy and tender, Oranges Are Not the Only Fruit is a few days ride into the bizarre outposts of religious excess and human obsession. With a new introduction by the author. "Witty, bizarre, extraordinary and exhilarating". (The Times). "She is a master of her material, a writer in whom great talent abides". (Vanity Fair). "Many consider her to be the best living writer in this language...In her hands, words are fluid, radiant, humming". (Evening Standard). "A novel that deserves revisiting". (Observer). "A wonderful rites-of-passage novel". (Mariella Frostrup). ...Show more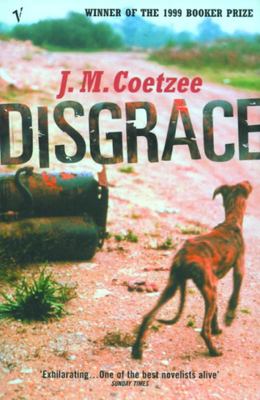 Disgrace
by J. M. Coetzee
$19.99
AUD
Category: Penguin Spinner Fiction | Reading Level: very good
"INCLUDES A READING GUIDE After years teaching Romantic poetry at the Technical University of Cape Town, David Lurie, middle-aged and twice divorced, has an impulsive affair with a student. The affair sours; he is denounced and summoned before a committee of inquiry. Willing to admit his guilt, but refu sing to yield to pressure to repent publicly, he resigns and retreats to his daughter Lucy's isolated smallholding. or a time, his daughter's influence and the natural rhythms of the farm promise to harmonise his discordant life. But the balance of power in the country is shifting. He and Lucy become victims of a savage and disturbing attack which brings into relief all the faultlines in their relationship." ...Show more
$17.95
AUD
Category: Penguin Spinner Fiction
"'Oh How adorable I didn't know you had a cat ' she exclaimed.I am always surprised how many people make this observation. Why should His Holiness not have a cat?'If only she could speak, ' continued the actress. 'I'm sure she'd have such wisdom to share.'And so the seed was planted . . .I began to thin k that perhaps the time had come for me to write a book of my own--a book that would convey some of the wisdom I've learned sitting not at the feet of the Dalai Lama but even closer, on his lap. A book that would tell my own tale . . . how I was rescued from a fate too grisly to contemplate to become the constant companion of a man who is not only one of the world's greatest spiritual leaders and a Nobel Peace Prize Laureate but also a dab hand with a can opener." Starving and pitiful, a mud-smeared kitten is rescued from the slums of New Delhi and transported to a life she could have never imagined. In a beautiful sanctuary overlooking the snow-capped Himalayas, she begins her new life as the Dalai Lama's cat.Warmhearted, irreverent, and wise, this cat of many names opens a window to the inner sanctum of life in Dharamsala. A tiny spy observing the constant flow of private meetings between His Holiness and everyone from Hollywood celebrities to philanthropists to self-help authors, the Dalai Lama's cat provides us with insights on how to find happiness and meaning in a busy, materialistic world. Her story will put a smile on the face of anyone who has been blessed by the kneading paws and bountiful purring of a cat. ...Show more
$22.99
AUD
Category: Penguin Spinner Fiction | Reading Level: very good
By the Booker Award-winning bestselling author of The Gathering, The Green Road is Anne Enright's virtuoso new novel, her most compelling and powerful to date      A darkly glinting novel set mainly in a small town on Ireland's Atlantic coast, The Green Road is a story of fracture and family, selfishnes s and compassion -- a book about the gaps in the human heart and how we learn to fill them.      The children of Rosaleen Madigan grow up in the West of Ireland, in a world that is about to change. When her oldest brother, Dan, announces he will enter the priesthood, young Hanna watches her mother retreat in sorrow to her bed. In the years that follow, three of the children leave home for lives they could never have imagined. Dan for the frenzy of New York under the shadow of AIDS; Emmet for the backlands of Mali where he learns the fragility of love and order; actress Hanna for modern-day Dublin and the trials of motherhood. In her early old age, their difficult, wonderful mother, Rosaleen, decides to sell the family home, the house she was born in and where she raised her own family, with all its ghosts and memories. Her adult children visit for Christmas, carrying with them the complications of their present lives and the old needs of childhood as they are brought face to face with their mother's ageing and the effects her decision will have on them all.      In this extraordinary and intimate story of one family, Enright has also given us a portrait of our times. This is a major work of fiction by one of the most exciting writers of our time. ...Show more