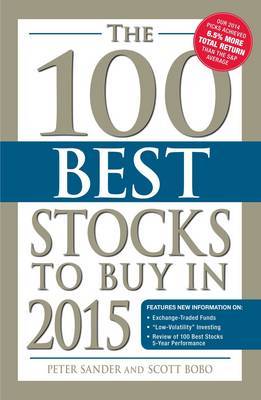 $24.99
AUD
Category: Investment
Now is the time to make money! As the market continues to grow and reaches record highs in late 2014, you'll need to know where to put your money in order to create the largest profit. With The 100 Best Stocks to Buy in 2015, you can reap high earnings with stock picks that have consistently beaten the market average. Inside, you'll find an evaluation of the current state of the market as well as information on: * Protecting your profits from the risk of a significant market correction * Investing in significant opportunities, including exchange-traded funds * Balancing a portfolio between aggressive and safety stocks * Developing strong investment habits An essential guide for anyone investing in today's market, The 100 Best Stocks to Buy in 2015 gives you solid and dependable advice you can take to the bank. ...Show more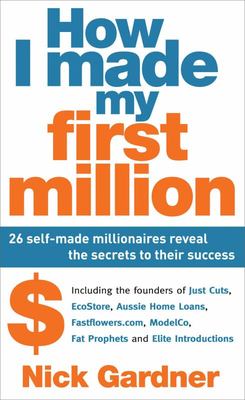 $24.99
AUD
Category: Investment
A collection of inspirational stories of ordinary people who took a great idea and turned it into a hugely successful business.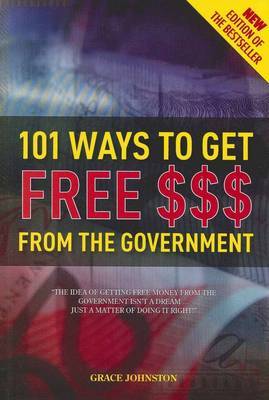 $7.95
AUD
Category: Investment
Up to date with the 2010 Federal Budget, this handy little guide will direct you to Government schemes, rebates and programs you may be unaware of. Whether you're young or old, a tradie, labourer, professional, a mum just looking to get back into a part-time job or a retiree needing to get back into the workforce, the economic downturn has left few of us untouched. And if you're one of the lucky ones whose job is secure, then no doubt you know someone who is struggling to pay the mortgage and put food on the table. ...Show more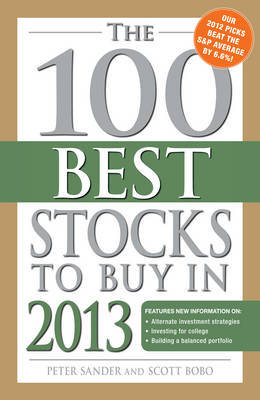 $24.95
AUD
Category: Investment | Series: 100 Best Stocks You Can Buy
Now is the time to make money! You have watched the market swing amid concerns over the European debt crisis and heard the cautious optimism about U.S. economic recovery. Now, you're wondering where you should be putting your money for maximum safe return. With The 100 Best Stocks to Buy in 2013, you ca n reap high earnings with stock picks that promise a better return than the market average. In addition to naming 100 top-performing investments, this newest edition of the classic book includes: An evaluation of the current state of the market Information about significant investment opportunities Tips for balancing your portfolio between aggressive and safety stocks Advice about investing to cover rising college costs An essential guide for anyone investing in today's market, The 100 Best Stocks to Buy in 2013 gives you solid and dependable advice you can take to the bank. ...Show more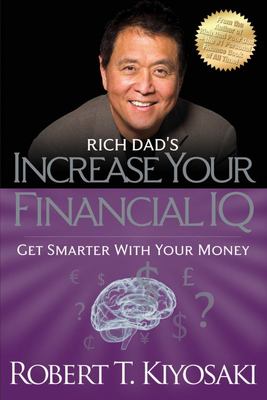 $21.99
AUD
Category: Investment
Many of our global economic problems started in 1971...when President Richard Nixon took the U.S. off the gold standard. Throughout history, when a government went off the gold standard, an age of turbulence began. In 1997, Robert's book "Rich Dad Poor Dad stunned readers stating, "Your house is not an asset." As howls of protest went up around the world, the book went on to become an international bestseller and the #1 personal finance book of all time. "Rich Dad Poor Dad is not a book on real estate. It is a book about the importance of financial education. "Rich Dad Poor Dad was written to prepare you and your loved ones for the financial turbulence Robert's rich dad saw coming. In 2007, as homes declined in value or were lost to foreclosure, millions of homeowners painfully discovered the wisdom of words of Robert's rich dad. Today we are all aware that a home can be a liability. Today we know a home can go up "or down in value. Today, we all know a person can lose money investing in the stock market. Today we all know our money can go down in value and that even savers can be losers. This is why financial intelligence is more important today than ever before. In a world of financial turbulence, your best asset is financial IQ. ...Show more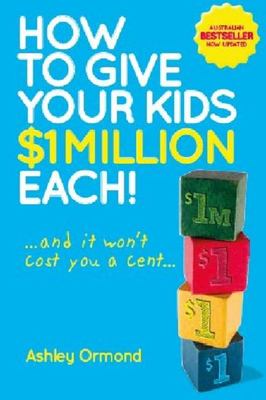 $24.95
AUD
Category: Investment
The bestselling book for parents who want to provide wealth and security for their children has just got better! More than just budgeting and banking for kids, How to Give Your Kids $1Million Each! shows you exactly how to do that all you need is $1 per day in an investment fund + 1 hour per month from when the child is born and they will have $1m waiting for them when they are 50. ...Show more
$68.00
AUD
Category: Investment | Reading Level: good-very good
What are the grand dynamics that drive the accumulation and distribution of capital? Questions about the long-term evolution of inequality, the concentration of wealth, and the prospects for economic growth lie at the heart of political economy. But satisfactory answers have been hard to find for lack o f adequate data and clear guiding theories. In Capital in the Twenty-First Century, Thomas Piketty analyzes a unique collection of data from twenty countries, ranging as far back as the eighteenth century, to uncover key economic and social patterns. His findings will transform debate and set the agenda for the next generation of thought about wealth and inequality. Piketty shows that modern economic growth and the diffusion of knowledge have allowed us to avoid inequalities on the apocalyptic scale predicted by Karl Marx. But we have not modified the deep structures of capital and inequality as much as we thought in the optimistic decades following World War II. The main driver of inequality--the tendency of returns on capital to exceed the rate of economic growth--today threatens to generate extreme inequalities that stir discontent and undermine democratic values. But economic trends are not acts of God. Political action has curbed dangerous inequalities in the past, Piketty says, and may do so again. A work of extraordinary ambition, originality, and rigor, Capital in the Twenty-First Century reorients our understanding of economic history and confronts us with sobering lessons for today. ...Show more
$34.95
AUD
Category: Investment
If you want to own your business but don't want to start from scratch, maybe buying into a franchise is the right choice for you! Franchising can be a great way to get started in small business without taking the huge risk of founding and building a company on your own. But before you jump in there's pl enty you need to know in order to make sure you do it right. Franchising For Dummies, Second Edition gives you all the inside insight and smart advice to make sure you pick the right investment opportunity and make the most of it. Written by one of the nation's leading franchise consultants and by the late Dave Thomas, founder of Wendy's International, this fun, friendly guide is packed with guidance from top industry professionals. Packed with practical resources you need to succeed, this handy guide will help you: * Pick the perfect franchise opportunity for you * Find an ideal location * Raise the capital you need to launch your franchise * Manage daily business operations * Understand complex legal issues * Work and communicate with your franchisor and other franchisees * Read and understand a Uniform Franchise Offering Circular * Expand your business and buy new franchises Full of handy resources-including sample forms and agreements and a listing of available government resources-Franchising For Dummies, Second Edition is a great way to discover a great franchising opportunity, get started, and achieve your dream of small business success and independence. Note: CD-ROM/DVD and other supplementary materials are not included as part of eBook file.About the author:Michael Seid is the founder and managing director of Michael H. Seid & Associates, one of the nation's leading franchise consultants. Dave Thomas was the founder of Wendy's International. He passed away in 2002. ...Show more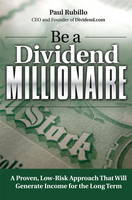 $24.95
AUD
Category: Investment
In Be a Dividend Millionaire, Dividend.com founder Paul Rubillo helps you use dividend investing to build your nest egg with less risk! Learn why dividend stock investing works! discover how to find safe dividend yields! avoid "dividend traps"! profit from knowing dividend dates! choose better dividend stocks ! and more! ...Show more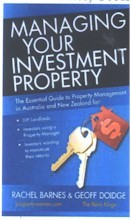 $34.95
AUD
Category: Investment
Covers all the essential information to get the most out of your investment. Two of Australia's biggest names in property have teamed up to maximise the potential for returns.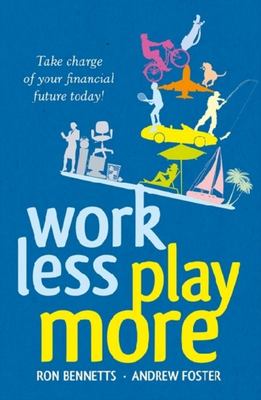 $32.99
AUD
Category: Investment
A step by step guide for planning a financially secure future, from the ai=uthor of the Australian Stockmarket.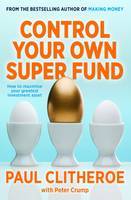 $29.99
AUD
Category: Investment
Superannuation is one of the biggest assets many of us will ever own, and it will play a critical role in our future plans. But do we know enough about superannuation, and are we in control of our investment? In Control Your Own Super Fund, leading finance writer Paul Clitheroe breaks through the confu sion and changing laws of superannuation, and provides advice on how to get the most from your investment. He tackles all the common questions on super - how much do you need, what strategies exist to create it, what super choices are available - and unravels the Australian super system. Control Your Own Super Fund empowers readers to choose the right fund or manage their own super fund, and provides an understanding of super and the rules you need to meet to stay within the law and out of jail. Control Your Own Super Fund is essential reading for anyone contemplating DIY super. ...Show more