$24.99
AUD
Category: Management
In 2013, Sheryl Sandberg's Lean Inbecame a massive cultural phenomenon and its title became an instant catchphrase for empowering women. The book soared to the top of bestseller lists internationally, igniting global conversations about women and ambition. Sandberg packed theatres, dominated opinion pag es, appeared on every major television show and on the cover of Time magazine, and sparked ferocious debate about women and leadership. Ask most women whether they have the right to equality at work and the answer will be a resounding yes, but ask the same women whether they'd feel confident asking for a raise, a promotion, or equal pay, and some reticence creeps in. The statistics, although an improvement on previous decades, are certainly not in women's favour - of 197 heads of state, only twenty-two are women. Women hold just 20 percent of seats in parliaments globally, and in the world of big business, a meagre eighteen of the Fortune 500 CEOs are women. In Lean In, Sheryl Sandberg - Facebook COO and one of Fortunemagazine's Most Powerful Women in Business - draws on her own experience of working in some of the world's most successful businesses and looks at what women can do to help themselves, and make the small changes in their life that can effect change on a more universal scale. ...Show more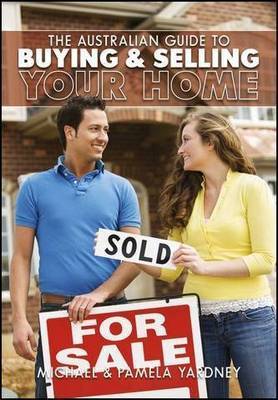 $24.95
AUD
Category: Management
The Australian Guide to Buying & Selling Your Home will show you how to find the home of your dreams or how to sell your home and allows you to view the property market through the eyes of experts who give some surprising answers to the questions you must ask.
Thrive
by Arianna Huffington
$19.99
AUD
Category: Management | Reading Level: very good
In Thrive, Arianna Huffington, the co-founder and editor-in-chief of the Huffington Post and one of the most influential women in the world, has written a passionate call to arms, looking to redefine what it means to be successful in today's world. She likens our drive for money and power to two legs of a three-legged stool. It may hold us up temporarily, but sooner or later we're going to topple over. We need a third leg - a Third Metric for defining success - in order to live a healthy, productive, and meaningful life. In this deeply personal book, Arianna talks candidly about her own challenges with managing time and prioritising the demands of a career and two daughters. Drawing on the latest groundbreaking research and scientific findings in the fields of psychology, sports, sleep and physiology that show the profound and transformative effects of meditation, mindfulness, unplugging and giving, Arianna shows us the way to a revolution in our culture, our thinking, our workplaces, and our lives. ...Show more
$29.99
AUD
Category: Management | Reading Level: General Adult
An instant classic, this revised and updated edition of the phenomenal bestseller dispels the myths about starting your own business. Small business consultant and author Michael E. Gerber, with sharp insight gained from years of experience, points out how common assumptions, expectations, and even tech nical expertise can get in the way of running a successful business. Gerber walks you through the steps in the life of a business--from entrepreneurial infancy through adolescent growing pains to the mature entrepreneurial perspective: the guiding light of all businesses that succeed--and shows how to apply the lessons of franchising to any business, whether or not it is a franchise. Most importantly, Gerber draws the vital, often overlooked distinction between working on your business and working in your business. The E-Myth Revisited will help you grow your business in a productive, assured way. ...Show more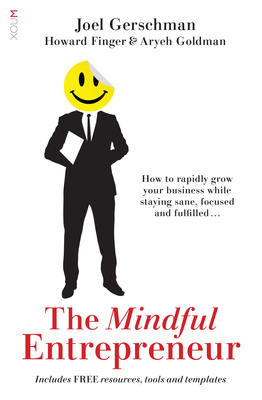 $29.99
AUD
Category: Management
Struggling with cash flow? Slow growth? Slim profits? No time? Stress? Lack of fulfilment? Chronicling the true story of one entrepreneur's journey, The Mindful Entrepreneur provides a raw, brutally honest account of how to transform the frustrations, pain and struggles faced by countless business owner s into stability, growth, freedom and meaning. Fusing proven, cutting-edge business strategy with powerful mindfulness practices, you'll learn an immediately practical, holistic approach to achieving business success and personal fulfilment. You'll also gain access to a range of tools, templates and resources designed to help you: * generate rapid, profitable growth; * create a business that can run without you; and * stay sane, focused and fulfilled. If your business is not giving you the wealth, freedom and fulfilment that you desire, if you feel like a slave to your business rather than master of it, The Mindful Entrepreneur is for you. ...Show more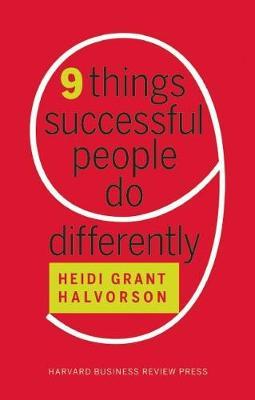 $14.99
AUD
Category: Better Living, Self Help & Personal development
Are you at the top of your game--or still trying to get there? Take your cues from the short, powerful 9 Things Successful People Do Differently, where the strategies and goals of the world's most successful people are on display--backed by research that shows exactly which actions have had the biggest impact on performance. Here's a hint: accomplished people reach their goals because of what they do, not just who they are. So are you ready to find out if you have what it takes? Get ready to accomplish your goals, once and for all. * Proven interest - HBR's most successful digital Single to date, with a combined 18,000 unit sales over the past 9 months. * Based on long-tail blog post of the same name; continues to be one of our most popular blogs on HBR.org (this product will be promoted via the blog) - more than a year after its first appearance on the site. * Outlines nine actions/behaviors tied to the world's most successful people, with recommendations on how readers can mimic them. * Assertive author support - Halvorson promotes 9 Things in all of her external bylines, including HBR.org, Huffington Post, Psychology Today, Fast Company, and SmartBrief's Smartblog on Leadership. * Readers of the ebook have called this "a gem of a book." ...Show more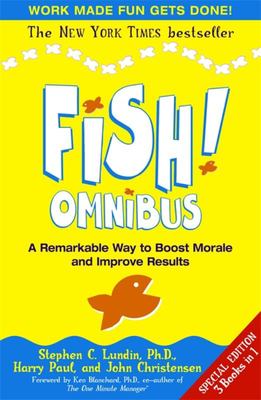 $19.99
AUD
$29.99
(33% off)
Category: Management
The phenomenal bestseller "Fish!" has sold more than one million copies worldwide and has appeared on numerous bestseller lists. Now, with the "Fish! Omnibus", readers can enjoy the wisdom of "Fish!" and its sequels "Fish! Tales" and "Fish! Sticks" in one book. "Fish!" is a powerful parable that will he lp you love the work you do - even if you can't always do work that you love. In this engaging metaphor, a fictional manager transforms a chronically unenthusiastic department into an effective team by applying ingeniously simple lessons learnt from Pike Place Fish, a wildly successful local fishmonger. The parable addresses today's most pressing work issues and offers easy to grasp, profound wisdom - the hallmark of a business classic. With "Fish! Tales", readers can learn how people from four real-life businesses boosted morale and improved results by implementing the Fish! principles. Here are specific and tested techniques that can be put to use immediately in any kind of business or organisation - even at home. "Fish! Tales" features dozens of success stories, and it details a twelve-week programme with specific steps and action plans to help you find greater fulfilment - while inspiring those around you to do the same. In "Fish! Sticks", the authors teach you how to create your own vision for your business - and to keep it alive and renewed through the tough and changing times, such as turnover in management and staff. "Fish! Sticks" will show you sustainable ways to establish an invigorating management style that really works. ...Show more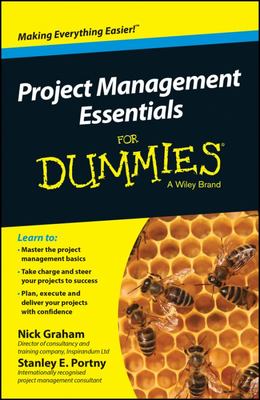 $19.95
AUD
Category: Management | Series: For Dummies Ser.
The fast and easy way to perfect your project management skills Whatever your profession, effective project management skills are crucial to developing a successful business career. In Project Management Essentials For Dummies, you'll find all the information and guidance you need to plan your projects with confidence and deliver them on time. This comprehensive resource will help you unlock the keys to project management success, gain the know-how to assess your strengths and weaknesses to maximise your project management potential, find proven ways to motivate your project team, and so much more. In today's challenging business environment, professionals are increasingly working within tight timeframes and constricted budgets, and striving to deliver projects under a range of high-pressure scenarios. Thankfully, Project Management Essentials For Dummies shows you how to put out the fires igniting your workspace and explains how easy it is to organise, estimate and schedule projects more efficiently. In no time, you'll be managing deliverables, assessing risks, maintaining communications, making the most of your resources and utilising time-saving technologies like a project management ninja! * Understand how to develop your plans around a sturdy structure ? from start to finish * Discover how to select the right people and get the very best from your team * Recognise ways to take control and steer your projects to success * Get up to speed on mastering the basics of project management If you're a business professional looking to take your project management skills to new heights ? but don't want to get bogged down with forehead-scratching jargon and complex methodologies ? Project Management Essentials For Dummies has everything you need to get up and running fast. ...Show more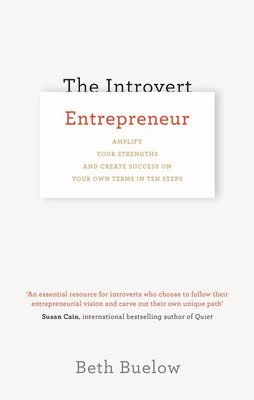 $35.00
AUD
Category: Management
Bill Gates, Warren Buffett, Mark Zuckerberg and Jeff Bezos are often grouped together as some of the greatest entrepreneurs of our time, but they also have something else in common - they are all introverts. In The Introvert Entrepreneur professional coach Beth Buelow shows us how introverts can utilise their natural gifts (such as listening) and overcome their weaknesses (such as an aversion to networking) when it comes to starting a business, taking on the mistaken but prevailing assumption that entrepreneurial success belongs to the extroverts. What many people, including introverts themselves may not know, is that the strengths and traits of the typical introvert - curiosity, desire for depth over breadth, comfort with going solo, thoroughness and thoughtfulness and love of research - lend themselves well to entrepreneurship. This book shares the stories and lessons from introverts who have built successful businesses and created a way of life that honours their natural energy. Topics covered include fears, mind-set, failure and self-management, values, networking, marketing, sales, creating community, partnership and expansion. An introvert trying to be a fake extrovert is just that: a fake extrovert. The Introvert Entrepreneur takes a strengths-based approach to being a successful entrepreneur, while also helping you deal with the particular roadblocks you may encounter when building a business. ...Show more
$22.99
AUD
Category: Management
'A master of persuasion.' Forbes 'This book blew my mind.' Adam Grant, bestselling author of Originals A former FBI hostage negotiator offers a new, field-tested approach to negotiating - effective in any situation. After a stint policing the rough streets of Kansas City, Missouri, Chris Voss joined the FBI, where his career as a kidnapping negotiator brought him face-to-face with bank robbers, gang leaders and terrorists. Never Split the Difference takes you inside his world of high-stakes negotiations, revealing the nine key principles that helped Voss and his colleagues succeed when it mattered the most - when people's lives were at stake. Rooted in the real-life experiences of an intelligence professional at the top of his game, Never Split the Difference will give you the competitive edge in any discussion.   'Filled with insights that apply to everyday negotiations.' Business Insider 'A stupendous book.' The Week 'It's rare that a book is so gripping and entertaining while still being actionable and applicable.' Inc. ...Show more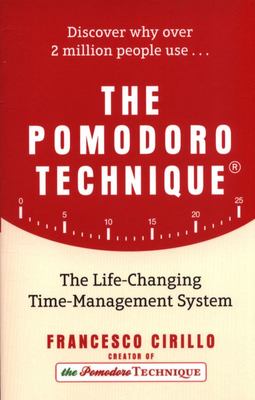 $19.99
AUD
Category: Penguin Spinner Non-fiction
Available in bookshops for the first time, the internationally acclaimed time management system that has been used by millions, written by Francesco Cirillo, creator of the Pomodoro Technique. We all face the same problem: we're constantly busy but we never seem to get anything done. We know we should focus on the task in hand, but it feels impossible with so many distractions and demands on our time. We all need The Pomodoro Technique. This deceptively simple tool, now being used by more than 2 million people around the world, helps us regain control and achieve our goals. It transforms both work and home life by splitting days into 25-minute 'pomodoros', which focus our minds and make us far more productive. Drawing on more than two decades of refinement and thinking, this powerful little book will teach you how to . . . -Work with time -Eliminate burnout -Manage distractions -Create a better work/life balance . . . all using only a pen, some paper and a timer. Start now - and join the Pomorodo revolution. Fully updated edition with exclusive material on teamwork - to make you and your team more dynamic than ever. ...Show more