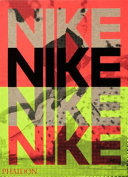 $125.00
AUD
Category: Fashion & Beauty
At Nike, the desire to be the best is a journey, not a destination--better is always temporary. Phaidon commemorates the company's influence with Nike: Better is Temporary, a landmark publication that charts Nike's transformation from rebellious upstart to global phenomenon. This immersive visual surve y offers an unprecedented, behind-the-scenes exploration into Nike's ethos-driven design formula, placing industry-defining innovations and globally recognized products alongside previously unpublished designs, prototypes, insider stories, and more. Beginning with "Breaking2," an introduction detailing Nike's 2017 attempt to facilitate a sub-two-hour marathon, the book lays out in five thematic chapters Nike's focus on performance, brand expression, collaboration, inclusive design, and sustainability. The book's extraordinary design also nods to its contents. The striking cover features overlapping silkscreened layers of Nike's proprietary Volt yellow and Hyperpunch pink colors overlaying an image of world-champion marathoner Eliud Kipchoge printed in a half-tone dot pattern. The book's spine, visible through the clear jacket, showcases a series of colored tabs that extend from its interior pages and which are referenced in the book's bonus chapter, "Crafting Color." Combining 500 color illustrations with stories, insights, knowledge, passion, and history shared by Nike's remarkable team, Nike: Better is Temporarywill serve as a manual of innovation and inspiration for generations to come. ...Show more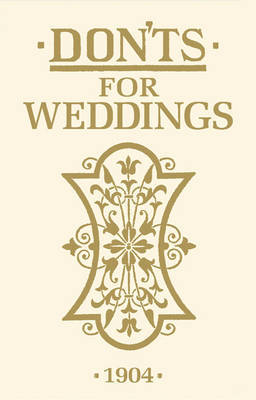 $7.99
AUD
Category: Fashion & Beauty
Following the success of Don'ts for Husbands and Don'ts for Wives a brand new old collection of advice for couples from courtship to the honeymoon. On looking for a partner in life: "Don't single out a girl if you do not intend to propose to her, for the way in which your conduct is regarded will be gre atly influenced by your banking account" On The Question: "Don't rush but chose an auspicious moment, A man who tries to propose when a servant is expected to arrive with a scuttle of coals is not likely to meet with much favour." On the Engagement: "Don't allow awkward pauses to break the conversation because your thoughts and eyes are hungrily trying to follow your lover, who is manfully assisting the hostess." On Planning The Event: "Don't forget that elderly bridesmaids in youthful frocks and girlish hats are ridiculous to the unthinking, and pathetic to those who look below the surface." On Gifts: "Don't be thoughtless - Good silver is always a joy, but remember the young wife with only one servant will have to rub up her own silver backed brushes and sweetmeat dishes if she wants them to look nice." The Honeymoon: "Don't indulge in a long honeymoon. Undisturbed possession soon palls, and man was made for something more virile than perpetual billing and cooing." ...Show more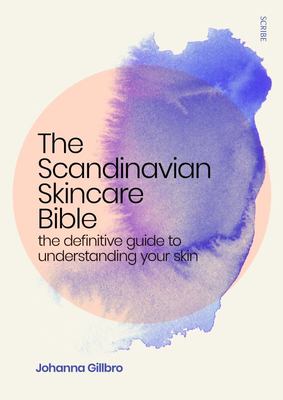 $35.00
AUD
Category: Make-up techniques
The Swedish bestseller that will revolutionize the way you treat your skin. Beautiful, healthy skin is a holy grail for teens with acne and adults with wrinkles alike, and multi-step beauty routines are all the rage. But we know surprisingly little about our largest organ. Think drinking water will repl enish your skin? Think again. More products, better skin? Nope. And an expensive product doesn't guarantee reliable results. You don't need to cleanse your skin in the morning; in fact, too much cleansing can be damaging. Toner is redundant, natural products are not always best, and bacteria are not the enemy--and that's just the beginning! Learn how to read the labels on products, know exactly what it is you're putting on your skin, and make better decisions about how you care for it. Using cutting-edge research about the microbiome, as well as the relationship between gut health and skin,The Scandinavian Skincare Bible challenges how we look at beauty today. By revealing the science and exposing commercial tricks, Dr Gillbro empowers us to lay the foundation for healthy, beautiful skin. ...Show more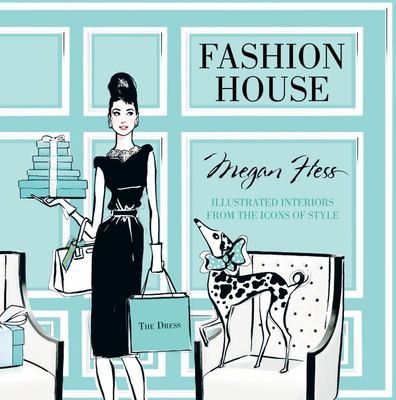 $29.99
AUD
Category: Fashion & Beauty
Fashion House is a collection of beautifully illustrated interiors depicting inspirational interior design and how these can be achieved. It will inspire and delight anyone with a love of fashion, a penchant for interior design or an appreciate for beautiful illustration. Ever dreamed you could live in the suite of a Manhattan socialite? Or the grand estate of one of London's men-about-town, or a Parisian vintage loft? Within the sumptuously illustrated pages of this book you will find that all of your extravagant dreams of interior design have come true. Internationally acclaimed illustrator Megan Hess has assembled some of the most decadent and indulgent interior designs from around the world in this collection, Fashion House - beautiful interiors which are guaranteed to delight and inspire. Drawn on her years of experience working as an illustrator for international brands such as Tiffany & Co., Chanel and Christian Dior, Hess has combined her love of interior design with her signature illustrations to create a book which both celebrates style and offers advice on how we can achieve it. With suggestions ranging from using patterns and fabrics on wallpaper and upholstery to the benefits of the eclectic chair, this book celebrates the icons of interior and fashion design, past and present. ...Show more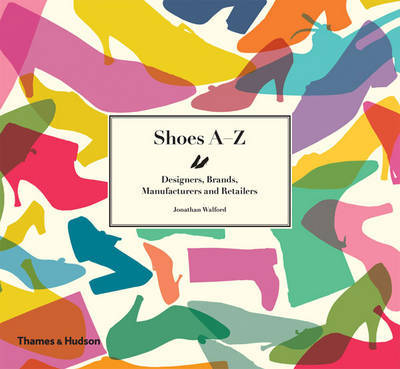 $39.99
AUD
$45.00
(11% off)
Category: Fashion & Beauty
A must-have for any shoe or fashion addict, "Shoes A-Z" tells the story of sixty years of shoes. This fun yet authoritative book covers more than 350 leading womens shoes designers and manufacturers, and includes a vast range of fashionable styles, from trainers to haute couture. Each illustrated entry features photographs, sketches and advertisements, and highlights how shoe designers have become heroes of popular culture. ...Show more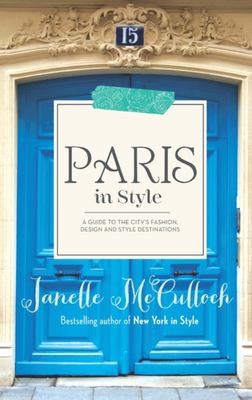 $39.99
AUD
Category: Fashion & Beauty
Having written three bestselling books about Paris, journalist, author and photographer Janelle McCulloch thought she knew most of the best places in which to stay, wander and explore. But the more time she spent in Paris, the more she realised how much there was still to discover. Paris in Style reveal s this city's most surprising and fascinating fashion, design and style destinations. It is the ultimate insider's guide for travellers seeking style, creative inspiration and unforgettable experiences. ...Show more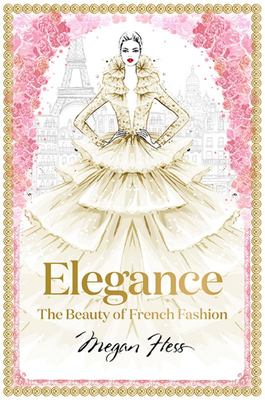 $29.99
AUD
Category: Fashion & Beauty | Series: Megan Hess: the Masters of Fashion Ser.
Join internationally renowned fashion illustrator Megan Hess as she explores the timeless beauty and glamour of ten of France's best-loved designers in a stylish celebration of one of the world's favourite fashion destinations.   From the courts of Versailles to the cobbled streets of Paris, French fash ion has always been the epitome of elegance. Whether it's Dior's New Look, Yves Saint Laurent's Le Smoking jacket or Chanel's little black dress, the masters of French fashion understand that clothing is more than a craft: it's an art form.   Megan Hess's love for French style sparked her career in fashion illustration. In these pages, she unspools the threads of ten legendary designers - Chanel, Dior, Saint Laurent, Lanvin, Givenchy, Chlo , Balmain, Louis Vuitton, Herm s and Celine - to discover the origins of haute couture, pr t- -porter and everything chic.   Accompanied by Megan's exquisite illustrations of current and archival collections, Elegance: The Beauty of French Fashion tells the story of how France's iconic fashion houses have influenced the very fabric of design. ...Show more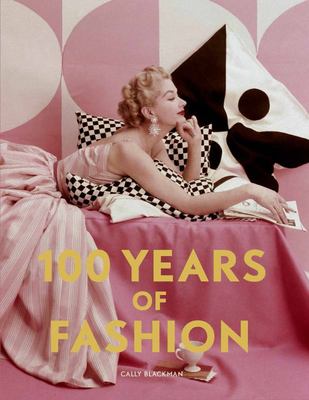 $29.99
AUD
Category: Design & Designers | Series: Pocket Editions Ser.
This book documents the most exciting and diverse period in fashion: from 1900 on, when women's lives and manner of dress changed dramatically. From home dressmaking to couture, from rationing to "The New Look," from the birth of the teenager to mass manufacture, this selection of over 400 photographs a nd illustrations tells the fascinating story of a fashion revolution. 100 Years of Fashion will appeal to everyone with an interest in fashion.   ...Show more
$100.00
AUD
Category: Design & Designers | Series: Catwalk
The best-selling Chanel Catwalk was the first book to gather every Chanel collection ever created by Karl Lagerfeld in a single volume - a unique opportunity to chart the development of one of the world's most influential fashion brands and discover rarely seen collections. Now fully updated (with twen ty-two new collections) and concluding with Lagerfeld's final collection for the house, the book will be a lasting tribute to Karl Lagerfeld's Chanel. This definitive publication opens with a concise history of Karl Lagerfeld's time at Chanel and a brief biographical profile of the designer. It goes on to explore the collections themselves, organized chronologically. Each collection is introduced by a short text unveiling its influences and highlights, and illustrated with carefully curated catwalk images, showcasing hundreds of spectacular clothes, details, accessories, beauty looks and set designs - and of course the top fashion models who wore them on the runway. A rich reference section, including an extensive index, concludes the book. ...Show more
$100.00
AUD
Category: Design & Designers | Series: Catwalk Ser.
This book gathers together, for the first time, every Dior haute couture collection, including also ready-to-wear collections after the arrival of John Galliano (when ready-to-wear presentations took on a new importance), and the first two collections designed by creative director Maria Grazia Chiuri, a ppointed in 2016. It offers a unique opportunity to chart the development of one of the world's most famous fashion brands and discover rarely seen collections. This definitive publication opens with a concise history of the house of Dior before exploring the collections themselves, which are organized chronologically. Each new 'era' in Dior's history is inaugurated by a brief overview and biography of the new designer, while individual collections are introduced by a short text unveiling their influences and highlights and illustrated with carefully curated catwalk images. A rich reference section, including an extensive index, concludes the book. After Chanel, Dior is the second volume in a series of high-end, cloth-bound books that offer a complete and unrivalled overview of the collections of the world's top fashion houses through original catwalk photography. ...Show more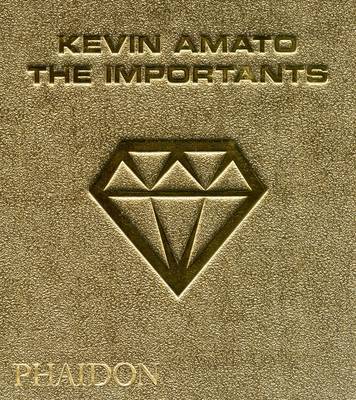 $65.00
AUD
Category: Fashion History
The much-anticipated first book by photographer Kevin Amato, a leading influencer in fashion today Kevin Amato, a fashion insider whose influence is felt around the world, defines who and what is beautiful and fashionable today. Through his photography - evocative of the work of the generation of photog raphers before him, including Nan Goldin, Larry Clark, and Ryan McGinley - Amato celebrates the faces of the Bronx, where he discovers the majority of his subjects. He takes their pictures. He casts them in fashion shows and advertising campaigns. He calls them 'The Importants', the young people thriving against all odds and who together exemplify diversity and inclusivity. Amato documents a new world order that is as provocative as it is tender, and as disturbing as it is joyful. ...Show more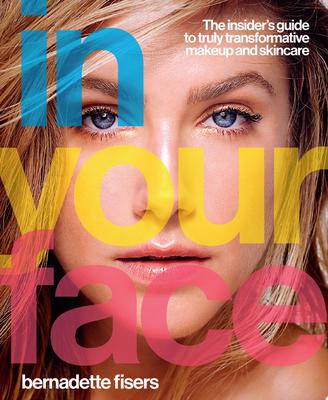 $45.00
AUD
Category: Make-up techniques
With a new 'miracle' makeup product launching every week and beauty trends changing faster than you can say 'ten-step Korean skin routine', it's harder than ever to cut through the outlandish marketing claims and overwhelming choice to find exactly what's right for you (and your wallet). Independent ma keup artist Bernadette Fisers has a 25-year international career under her tool belt, so she's seen through the smoke and mirrors of the billion-dollar industry straight to where true value lies. Now, she's on a mission to take her fellow beauty lovers behind the scenes and empower them once and for all. Like you, Bern just wants what works - and she's prepared to search any country and any brand for it so you don't have to. Covering the very best skincare and makeup from the most trustworthy global brands, plus the hottest step-by-step looks for any occasion, In Your Face is a straight-talking beauty bible for savvy women of all ages. Witty and wise, it explains what products to buy, why they work and how to use them like a pro so you can make smarter, easier and more affordable cosmetics choices. You don't need to spend a fortune to look a million dollars. So wise up, demand more - and prepare to be bolder and more beautiful than ever before. ...Show more