$29.99
AUD
Category: Knitting, crochet, kneedlework
100 Essential Crochet Stitches is the ultimate "Go-To" guide for 100 of the most essential crochet stitches. Ideal for beginners or a great reference guide for more experienced crocheter's, this reference book is essential for all who want to hone their skills. It provides all the information needed t o make a large range of projects. Readers will enjoy the concise step-by-step instructions and crystal clear photography, carefully explaining how to create each stitch. This is sure to be the essential guide for all crocheter's for years to come. ...Show more
$29.99
AUD
Category: Papercraft
If you want to discover the fun of collage then this fabulous book is the perfect kit. Highly respected and successful collage artist Maria Rivans has gathered hundreds of beautiful, quirky, and downright daft images, and they're all here for you to cut out and stick. Flowers, birds, cats, and butterfl ies can be combined with buildings, eyes, moustaches, and men in dubious pants to create extraordinary original artworks and talking pieces! With an introduction to collage styles and tips on techniques, this is an ideal activity for young and old, and the book is a perfect gift or self-purchase for anyone seeking arty fun and a great deal of sticky silliness! ...Show more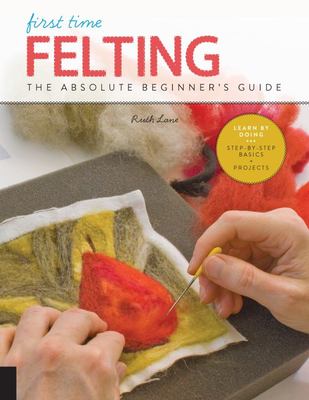 $27.99
AUD
Category: Knitting, crochet, kneedlework | Series: First Time Ser.
In First Time Felting, felting and fiber expert Ruth Lane teaches a class for absolute beginners on three classic methods of felting. Start by learning about the various types of wool fibers used for felting, preparing them for the process, and simple methods for dyeing. Next, discover the basic supplie s and techniques for wet felting, nuno felting, and needle felting. You'll use those essential skills to make fun, easy projects--artworks, embellished fashions, three-dimensional figures, and more--skills you'll turn to again and again to create your own original pieces ...Show more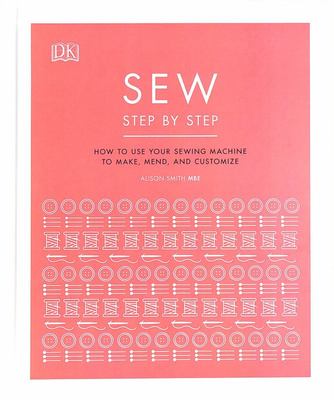 $29.99
AUD
Category: Sewing
Make, mend, and customize your own wardrobe with this highly photographic beginner's guide to machine sewing, featuring more than 200 step-by-step techniques. If you've never used a sewing machine before, or if you want to refresh your skills, Sew Step by Stepwill give you the essentials. Taking you th rough the basics, including the features of a sewing machine and the qualities of different fabrics, this simple handbook will soon have you making and mending your own clothes and home furnishings. Discover how to read patterns and adapt them to different body measurements, and find the right fabric for every project with an easy-to-use guide to different materials. Follow fully illustrated guides to more than 200 key techniques, including how to insert collars, sleeves, and pockets into garments, and how to customize them with delicate finishing touches, including applique and quilting. Easy to use and fully illustrated, Sew Step by Stepgives you the confidence you need to design, create, and mend with your sewing machine. ...Show more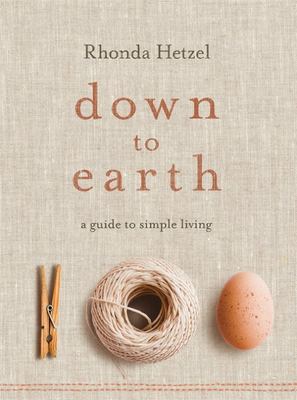 $45.00
AUD
Category: Craft
I was pulled into simple living before I knew what it was. It crept up on me using the smallest of steps and didn't reveal its true beauty and real power until I was totally hooked. I was searching for a way to live well while spending very little money. What I found was a way of life that also gave me independence, opportunity and freedom. Rhonda Hetzel gently encourages readers to find the pleasure and meaning in a simpler life, sharing all the practical information she has gathered on her own journey. Whether you want to learn how to grow tomatoes, bake bread, make your own soap and preserve fruit, or just be inspired to slow down and live more sustainably, Down to Earth will be your guide. ...Show more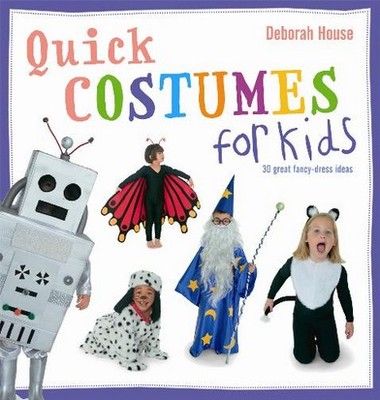 $19.99
AUD
Category: Sewing
An imaginative collection of 30 easy-to-make costumes including classic favourites for Halloween and Christmas plus great ideas for party fun. This book uses simple step-by-step instructions for low-sew or no-sew techniques with a pattern section with full-size templates. The book also incorporates fun ideas to get the kids involved - from making pompoms to decorating hats. ...Show more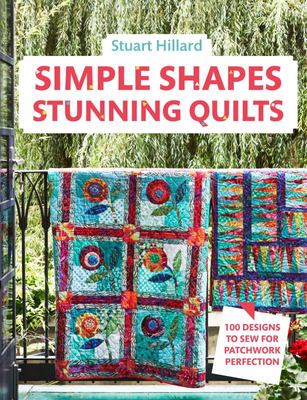 $39.99
AUD
Category: Knitting, crochet, kneedlework
Stuart Hillard is on a mission to help quilters all over the world realize their quilting dreams and prove "it ain't what you do, it's the way that you do it"--one simple shape at a time. In the follow-up title to the bestselling Use Scraps, Sew Blocks, Make 100 Quilts, Stuart shows you how the easiest of shapes can make extraordinary quilts. The book is divided into five main pattern chapters, each with 20 quilt designs: One-Patch Quilts--using a single shape or repeated block; Strips and Squares; Triangles; Curves; and Foundation Piecing--creating unique blocks from the easiest shapes using paper foundation piecing. Alongside the patterns and quilt designs, Stuart has drawn on years of teaching experience to include the ultimate quilting hacks, tips, and tricks. The techniques chapter covers basic skills, design, cutting, paper piecing, easy appliqué techniques, and advice on how to add borders and binding. ...Show more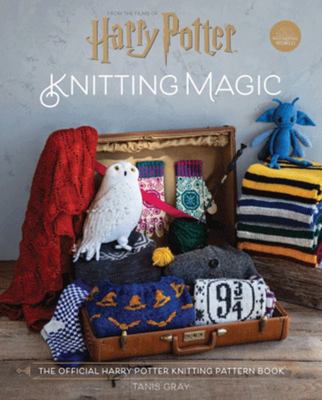 $39.99
AUD
Category: Knitting, crochet, kneedlework
Introducing the first official Harry Potter knitting book - a deluxe guide to creating over 25 authentic Harry Potter knits based on the iconic films. Channel the magic of the Harry Potter films from the screen to your needles with the ultimate knitter's guide to the Wizarding World. Featuring over 25 magical knits, the book includes patterns for clothing, home projects and keepsakes pulled straight from the movies - and even includes a few iconic costume pieces as seen on-screen. With yarn suggestions based on the true colours used in the films, projects ranging from simple patterns like the Hogwarts house scarves to more complex projects like Mrs. Weasley's Christmas sweater, knit your own wizarding world. Projects: Crafty Creatures: patterns for Hedwig; Cornish Pixies; Fluffy the Three-Headed Dog Wizarding Wardrobe: patterns for Mrs Weasley's Home-Knit Christmas jumpers; Hogwarts House Scarves;  and Hogwarts' house scarves. Inspired Apparel: clothes and accessories inspired by characters, artefacts and themes from the films such as a Expecto Patronum! mittens and Quidditch socks. Delightful Décor: Dress your home with Harry Potter decorative accessories such as Hogwarts House mug cosies and Seven Horcruxes tea towels. A true fan must-have, this book also includes fun facts, original costume sketches, film stills, and other behind-the-scenes treasures. Harry Potter Knitting Magic is sure to have fans everywhere summoning needles, conjuring yarn, and practicing their best knitting wizardry. ...Show more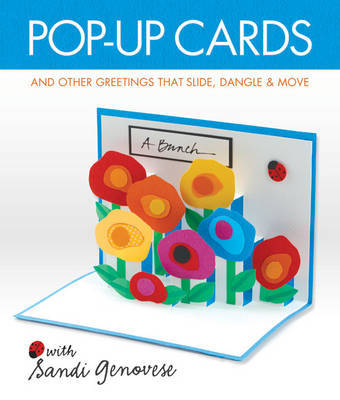 $22.99
AUD
Category: Papercraft
Pop-up cards, with their wonderfully interactive, dimensional nature, are all the rage these days - and renowned artist Sandi Genovese shows crafters how to make their own. These 25 memorable projects truly make cards pop, including a multi-tiered chocolate cake design that looks good enough to eat; an ornament-bedecked, three-dimensional Christmas tree card for the holidays; and the accordion-folded "Hand in Hand" card that seems to applaud when it's opened and closed. All projects feature a gorgeous colour shot of the completed card, templates and a vibrant page layout. ...Show more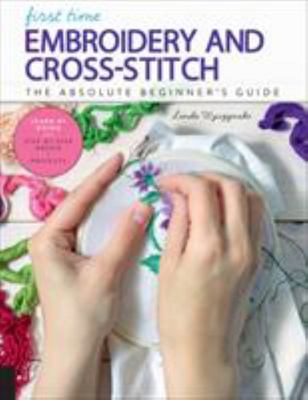 $27.99
AUD
Category: Knitting, crochet, kneedlework | Series: First Time Ser.
Learning how to embroider and cross stitch has never been simpler! Like having a personal instructor at your side, this beginner's guide teaches everything you need to know about a variety of hand stitching techniques. Filled with detailed descriptions of materials and tools, the easy step-by-step inst ructions for classic embroidery, crewel, and cross-stitch will have you creating and embellishing projects like jewelry, journal covers, pillows, fashions, and more with confidence. With First Time Embroidery and Cross Stitch, you'll be personalizing your own amazing pieces with beautiful stitches in no time. ...Show more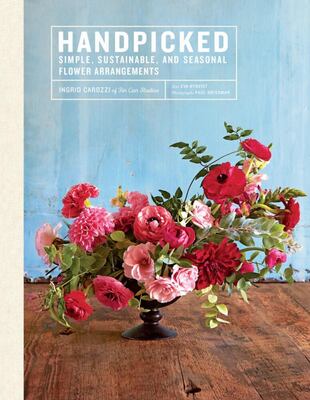 $39.99
AUD
Category: Flower Arranging | Reading Level: General Adult
Brooklyn-based florist Ingrid Carozzi reveals her secrets for creating flower arrangements that are modern, original, and organic in style. Organized by season, the book presents simple step-by-step instruction (how to measure, cut, and place each bloom) for making more than 35 arrangements. Whether you want to learn how to work with chicken wire and tape to create a simple framework or try your hand at arranging delicate and oversize blooms, Carozzi offers a detailed tutorial on her tricks of the trade. Readers are encouraged to source, make, or upcycle unexpected containers, such as rough-hewn wooden crates or vintage pots, jars, and vases. Full of natural floral compositions that marry the modern with the rustic, Handpicked is a lushly photographed, practical guide to creating your own exceptional flower arrangements at home. ...Show more