We have a huge classics section. Please check it out under Fiction - Classics
$12.99
AUD
Category: Classics | Series: Popular Penguins Ser.
HOW THE LIGHT GETS IN is a cleverly observed, complex story of a girl on the verge of adulthood, whose world--like Holden Caulfield's before her--is full of mixed messages. Louise Connor, a precocious and unhappy Australian 16-year-old, is offered a place as an exchange student in America. But when Lou' s intense need for acceptance clashes with her host family's pursuit of suburban perfection, things begin to deteriorate. How the Light Gets In mesmerizes with black humour and its highly charged portrait of adolescence. ...Show more
$7.99
AUD
Category: Classics | Series: Vintage Minis Ser.
When it comes to death, is there ever a best case scenario? In this disarmingly witty book, Julian Barnes confronts our unending obsession with the end. He reflects on what it means to miss God, whether death can be good for our careers and why we eventually turn into our parents. Barnes is the perfect guide to the weirdness of the only thing that binds us all. Selected from the book Nothing to be Frightened Of by Julian Barnes VINTAGE MINIS: GREAT MINDS. BIG IDEAS. LITTLE BOOKS. A series of short books by the world's greatest writers on the experiences that make us human Also in the Vintage Minis series: Calm by Tim Parks Drinking by John Cheever Babies by Anne Enright Psychedelics by Aldous Huxley ...Show more
$24.95
AUD
Category: Classics | Series: Penguin Modern Classics Ser.
From a swashbuckling pirate fantasy to a meditation on American moralityatwo classic Steinbeck novels make their black spine debuts IN AWARDING John Steinbeck the 1962 Nobel Prize in Literature, the Nobel committee stated that with "The Winter of Our Discontent," he had aresumed his position as an indep endent expounder of the truth, with an unbiased instinct for what is genuinely American.a Ethan Allen Hawley, the protagonist of the novel, works as a clerk in a grocery store that his family once owned. With the decline in their status, his wife is restless, and his teenage children are hungry for the tantalizing material comforts he cannot provide. Then one day, in a moment of moral crisis, Ethan decides to take a holiday from his own scrupulous standards. ...Show more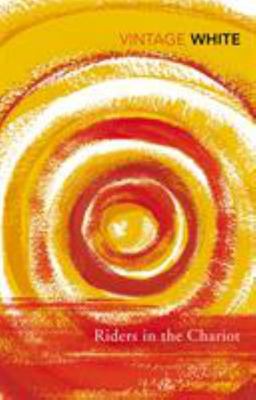 $24.99
AUD
Category: Classics | Series: Vintage Classics
This title comes with an introduction by David Malouf. Through the crumbling ruins of the once splendid Xanadu Miss Hare wanders, half-mad. In the wilderness she stumbles upon an Aborigine artist and a Jewish refugee. They place themselves in the care of a local washerwoman. In a world of pervasive evil , all four have been independently damaged and discarded. Now in one shared vision they find themselves bound together, understanding the possibility of redemption. ...Show more
$12.99
AUD
Category: Classics | Series: Popular Penguins Ser.
Farewell, My Lovely by Raymond Chandler This is one of Chandler's most famous crime novels featuring the detective Philip Marlowe, who's about to give up on a completely routine case when he finds himself in the wrong place at the right time to get caught up in a murder that leads to a ring of jewel thi eves, another murder, a fortune-teller, a couple more murders, and more corruption than your average graveyard. We are delighted to publish this classic book as part of our extensive Classic Library collection. Many of the books in our collection have been out of print for decades, and therefore have not been accessible to the general public. The aim of our publishing program is to facilitate rapid access to this vast reservoir of literature, and our view is that this is a significant literary work, which deserves to be brought back into print after many decades. The contents of the vast majority of titles in the Classic Library have been scanned from the original works. To ensure a high quality product, each title has been meticulously hand curated by our staff. Our philosophy has been guided by a desire to provide the reader with a book that is as close as possible to ownership of the original work. We hope that you will enjoy this wonderful classic work, and that for you it becomes an enriching experience. ...Show more
$16.99
AUD
Category: Classics
Laurie isn't sure what to make of 'The Wave'. It had begun as a simple history experiment to liven up their World War II studies and had become a craze that was taking over their lives. Laurie's classmates are changing from normal teenagers into chanting, saluting fanatics. 'The Wave' is sweeping throu gh the school - and it is out of control. Laurie's friends scoff at her warnings but she knows she must make them see what they have become before it's too late. The Originals are the pioneers of fiction for young adults. From political awakening, war and unrequited love to addiction, teenage pregnancy and nuclear holocaust, The Originals confront big issues and articulate difficult truths. The collection includes-The Outsiders- S.E. Hinton, I Capture the Castle - Dodie Smith, Postcards from No Man's Land- Aidan Chambers, After the First Death- Robert Cormier, Dear Nobody- Berlie Doherty, The Endless Steppe- Esther Hautzig, Buddy - Nigel Hinton,Across the Barricades - Joan Lingard, The Twelfth Day of July- Joan Lingard,No Turning Back- Beverley Naidoo, Z for Zachariah- Richard C. O'Brien, The Wave- Morton Rhue, The Red Pony- John Steinbeck, The Pearl- John Steinbeck, Stone Cold- Robert Swindells. ...Show more
$14.99
AUD
Category: Classics | Series: Classics Ser. | Reading Level: very good
Nominated as one of America's best-loved novels by PBS's The Great American Read.  Raskolnikov, a destitute and desperate former student, wanders through the slums of St Petersburg and commits a random murder without remorse or regret. He imagines himself to be a great man, a Napoleon: acting for a high er purpose beyond conventional moral law. But as he embarks on a dangerous game of cat and mouse with a suspicious police investigator, Raskolnikov is pursued by the growing voice of his conscience and finds the noose of his own guilt tightening around his neck. Only Sonya, a downtrodden prostitute, can offer the chance of redemption. This vivid translation by David McDuff has been acclaimed as the most accessible version of Dostoyevsky's great novel, rendering its dialogue with a unique force and naturalism. This edition also includes a new chronology of Dostoyevsky's life and work. ...Show more