We have a huge classics section. Please check it out under Fiction - Classics
$12.95
AUD
Category: Classics | Series: Text Classics
"This is not a romance - I have too often faced the music of life to the tune of hardship to waste time in snivelling and gushing over fancies and dreams; neither is it a novel, but simply a yarn - a real yarn. Oh!" Written with all the high spirits of youth, My Brilliant Career is the unforgettable tal e of Sybylla Melvin, a headstrong country girl - passionate, endearing, stubborn, honest - and her fraught journey from rags to riches to rags. ...Show more
Love in a Cold Climate
by Nancy Mitford; Alan Cumming (Introduction by)
$22.99
AUD
Category: Feel Good Fiction
A sparkling romantic comedy that vividly evokes the lost glamour of aristocratic life in England between the wars.   Polly Hampton has long been groomed for the perfect marriage by her mother, the fearsome and ambitious Lady Montdore. But Polly, with her stunning good looks and impeccable connections, is bored by the monotony of her glittering debut season in London. Having just come from India, where her father served as Viceroy, she claims to have hoped that society in a colder climate would be less obsessed with love affairs. The apparently aloof and indifferent Polly has a long-held secret, however, one that leads to the shattering of her mother's dreams and her own disinheritance. When an elderly duke begins pursuing the disgraced Polly and a callow potential heir curries favor with her parents, nothing goes as expected, but in the end all find happiness in their own unconventional ways.   Featuring an introduction by Flora Fraser. ...Show more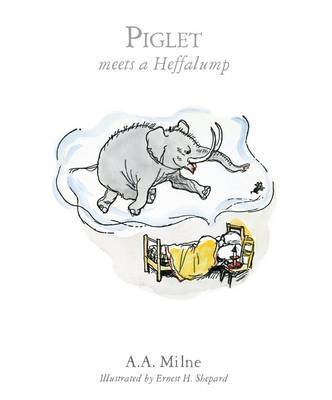 $9.95
AUD
Category: Classics
What is a Heffalump? Is it fierce? Is it fond of Pigs at all? Piglet bravely searches for the answers to these questions, and gets a big surprise.
$12.99
AUD
Category: Classics | Series: Popular Penguins Ser.
First published in 1947, The Plague was an immediate best-seller, striking a powerful chord with readers who were struggling to understand the fascist 'plague' that had just overwhelmed Europe. Seventy years later, author and director Neil Bartlett has adapted Camus' classic for our own dangerous times. Using just five actors, his frank and gripping new stage version uses Camus' original words to put chaos under the microscope and to find hope in the power of our common humanity. ...Show more
$12.99
AUD
Category: Classics | Series: Popular Penguins Ser.
'What's it going to be then, eh?'In this nightmare vision of youth in revolt, fifteen-year-old Alex and his friends set out on a diabolical orgy of robbery, rape, torture and murder. Alex is jailed for his teenage delinquency and the State tries to reform him - but at what cost?Social prophecy? Black co medy? Study of freewill? A Clockwork Orangeis all of these. It is also a dazzling experiment in language, as Burgess creates a new language - 'nadsat', the teenage slang of a not-too-distant future.'Every generation should discover this book' Time Out'A gruesomely witty cautionary tale'Time ...Show more
$19.99
AUD
Category: Classics | Series: Penguin Modern Classics Ser. | Reading Level: very good
"On the Road" chronicles Jack Kerouac's years traveling the North American continent with his friend Neal Cassady, "a sideburned hero of the snowy West." As "Sal Paradise" and "Dean Moriarty," the two roam the country in a quest for self-knowledge and experience. Kerouac's love of America, his compassio n for humanity, and his sense of language as jazz combine to make "On the Road" an inspirational work of lasting importance. Kerouac s classic novel of freedom and longing defined what it meant to be Beat and has inspired every generation since its initial publication more than fifty years ago." ...Show more
$24.99
AUD
Category: Classics | Series: Word Cloud Classics Ser.
The Art of War by Sun Tzu The Art of War is an ancient Chinese military treatise attributed to Sun Tzu, a high-ranking military general, strategist and tactician. The text is composed of 13 chapters, each of which is devoted to one aspect of warfare. It is commonly known to be the definitive work on mil itary strategy and tactics of its time. It has been the most famous and influential of China's Seven Military Classics, and "for the last two thousand years it remained the most important military treatise in Asia, where even the common people knew it by name." It has had an influence on Eastern and Western military thinking, business tactics, legal strategy and beyond. We are delighted to publish this classic book as part of our extensive Classic Library collection. Many of the books in our collection have been out of print for decades, and therefore have not been accessible to the general public. The aim of our publishing program is to facilitate rapid access to this vast reservoir of literature, and our view is that this is a significant literary work, which deserves to be brought back into print after many decades. The contents of the vast majority of titles in the Classic Library have been scanned from the original works. To ensure a high quality product, each title has been meticulously hand curated by our staff. Our philosophy has been guided by a desire to provide the reader with a book that is as close as possible to ownership of the original work. We hope that you will enjoy this wonderful classic work, and that for you it becomes an enriching experience. ...Show more
$35.00
AUD
Category: Classics | Series: His Dark Materials
"Northern Lights introduces Lyra, an orphan, who lives in a parallel universe in which science, theology and magic are entwined. Lyra s search for a kidnapped friend uncovers a sinister plot involving stolen children and turns into a quest to understand a mysterious phenomenon called Dust. In The Subtle Knife she is joined on her journey by Will, a boy who possesses a knife that can cut windows between worlds. As Lyra learns the truth about her parents and her prophesied destiny, the two young people are caught up in a war against celestial powers that ranges across many worlds and leads to a thrilling conclusion in The Amber Spyglass. he epic story Pullman tells is not only a spellbinding adventure featuring armoured polar bears, magical devices, witches and daemons, it is also an audacious and profound re-imagining of Milton s Paradise Lost. An utterly entrancing blend of metaphysical speculation and bravura storytelling, HIS DARK MATERIALS is a monumental and enduring achievement." ...Show more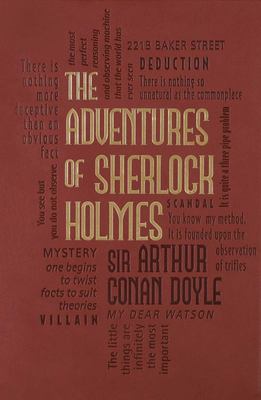 $24.99
AUD
$29.99
(16% off)
Category: Classics
The Adventures of Sherlock Holmes, a collection of twelve short stories by Scottish author Arthur Conan Doyle, is considered a milestone in the genre of detective fiction. With Sherlock Holmes's clever disguises and ability to solve even the most elusive mysteries, as well as Holmes's loyal friend and b iographer, Dr. Watson, who narrates most of the stories, Doyle's suspenseful stories and well-developed characters keep readers on the edges of their seats. Now available as part of the Word Cloud Classics series, The Adventures of Sherlock Holmes is a must-have addition to the libraries of all classic literature lovers. Lexile score: 1080L About the Word Cloud Classics series: Classic works of literature with a clean, modern aesthetic! Perfect for both old and new literature fans, the Word Cloud Classics series from Canterbury Classics provides a chic and inexpensive introduction to timeless tales. With a higher production value, including heat burnished covers and foil stamping, these eye-catching, easy-to-hold editions are the perfect gift for students and fans of literature everywhere. ...Show more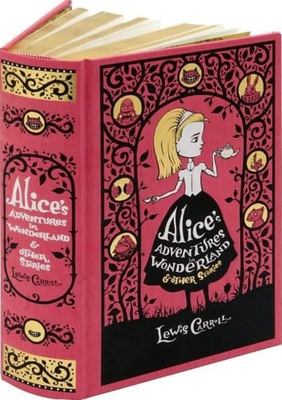 $49.99
AUD
Category: Classics | Series: Barnes and Noble Leatherbound Classic Collection
Scurry down the rabbit hole and step through the looking glass with this luxurious compilation of works from Lewis Carroll. Don't be late--it's a very important date   Witty, whimsical, and often nonsensical, the fiction of Lewis Carroll has been popular with both children and adults for over 150 year s. Canterbury Classics's Alice's Adventures in Wonderland takes readers on a trip down the rabbit hole in Alice's Adventures in Wonderland, where height is dynamic, animals talk, and the best solutions to drying off are a dry lecture on William the Conqueror and a Caucus Race in which everyone runs in circles and there is no clear winner.     Through the Looking Glass begins the adventure anew when Alice steps through a mirror into another magical world where she can instantly be made queen if she can only get to the other side of the colossal chessboard.     Complete with the original drawings by John Tenniel, this luxurious leather-bound edition is a steal for new readers and Carroll fans alike.   ...Show more
The Plague
by Albert Camus; Robin Buss (Translator); Tony Judt (Editor, Foreword by); Tony Judt (Editor, Introduction by)
$19.99
AUD
Category: Classics | Series: Penguin Modern Classics Ser.
First published in 1947, The Plague was an immediate best-seller, striking a powerful chord with readers who were struggling to understand the fascist 'plague' that had just overwhelmed Europe. Seventy years later, author and director Neil Bartlett has adapted Camus' classic for our own dangerous times. Using just five actors, his frank and gripping new stage version uses Camus' original words to put chaos under the microscope and to find hope in the power of our common humanity. ...Show more
$14.99
AUD
Category: Classics | Series: Macmillan Collector's Library
The original self-help book- bestselling The Prophet takes the reader on an unparalleled spiritual and philosophical journeyThe time has come for the revered Prophet to leave Orphalese. Before he departs, people gather around him and ask him to speak his wisdom. Divided into twenty-eight chapters coveri ng sprawling topics such as love, marriage, children and friendship, The Prophet forms a collection of poetic essays that are philosophical, spiritual and inspirational. The book was an instant bestseller on publication in 1923 and since then has been translated into more than 50 languages. 'Book of a lifetime...I have loved many books over the years, but the one I would never be parted from and read again and again is The Prophet by Kahlil Gibran? Independent ...Show more