See Science Fiction & Fantasy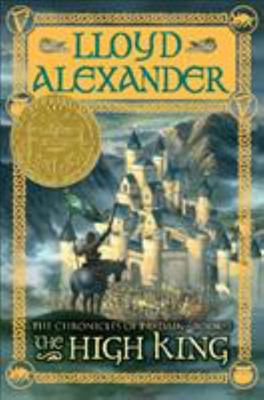 $26.99
AUD
Category: Fantasy | Series: Chronicles of Prydain
The High King by Lloyd Alexander When the most powerful weapon in the land of Prydain falls into the hands of Arawn, Lord of the Land of Death, Taran and Prince Gwydion rally an army to stand up to the dark forces. The companions' last and greatest quest is also their most perilous. The biting cold of winter is upon them, adding to the danger they already face. Their journey, fraught with battle and bloodshed, ends at the very portal of Arawn's stronghold. There, Taran is faced with the most crucial decision of his life. In this breathtaking Newbery Medal-winning conclusion to The Chronicles of Prydain, the faithful friends face the ultimate war between good and evil. ...Show more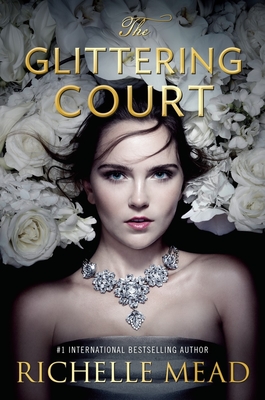 $24.99
AUD
Category: Fantasy | Series: The Glittering Court
Jessica Hart has never forgotten Matthew Landley. After all, he was her first love when she was fifteen years old. But he was also her school maths teacher, and their forbidden affair ended in scandal with his arrest and imprisonment. Now, seventeen years later, Matthew returns with a new identity, a lo ng-term girlfriend and a young daughter, who know nothing of what happened before. Yet when he runs into Jessica, neither of them can ignore the emotional ties that bind them together.With so many secrets to keep hidden, how long can Jessica and Matthew avoid the dark mistakes of their past imploding in the present? ...Show more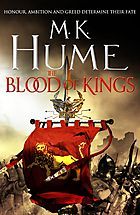 $29.99
AUD
Category: Fantasy | Series: Tintagel
Flavius Magnus Maximus, a man of great ability and enormous charm, is hailed as one of the most influential Roman officers in Britain. When he befriends Caradoc Strong Arm, the King of the Dumnonii Tribe in Tintagel, he gains an understanding of the disunity that exists between the tribal kings of Brita in and thus an ambitious plan ignites within Maximus's mind... As the first High King of the Britons, Maximus gathers together a huge force of brave Roman and British warriors and leads them into battle at Gaul. He has cast his eyes on the throne of the Emperor of Rome and nothing will stand in his way... ...Show more
$29.99
AUD
Category: Fantasy
Award-winning author Juliet Marillier's "lavishly detailed"* Blackthorn & Grim series continues as a mysterious creature holds an enchanted and imperiled ancient Ireland in thrall.   Disillusioned healer Blackthorn and her companion, Grim, have settled in Dalriada to wait out the seven years of Blac kthorn's bond to her fey mentor, hoping to avoid any dire challenges. But trouble has a way of seeking out Blackthorn and Grim.   Lady Geiléis, a noblewoman from the northern border, has asked for the prince of Dalriada's help in expelling a howling creature from an old tower on her land--one surrounded by an impenetrable hedge of thorns. Casting a blight over the entire district, and impossible to drive out by ordinary means, it threatens both the safety and the sanity of all who live nearby. With no ready solutions to offer, the prince consults Blackthorn and Grim.   As Blackthorn and Grim begin to put the pieces of this puzzle together, it's apparent that a powerful adversary is working behind the scenes. Their quest is about to become a life and death struggle--a conflict in which even the closest of friends can find themselves on opposite sides.   *Publishers Weekly ...Show more
$19.99
AUD
Category: Fantasy | Series: Captive Prince Trilogy
The extraordinary second novel in the acclaimed trilogy by international sensation C. S. Pacat. With their countries on the brink of war, Damen and his master Prince Laurent exchange the intrigues of the palace for the sweeping might of the battlefield as they travel to the border to avert a lethal plot . Leading a band of loyal men against desperate odds, Damen must fight together with Laurent to overcome machinations, ambushes and betrayals. With the future of both their nations at stake, a single misstep could be fatal. Despite himself, Damen is increasingly drawn to the dangerous, charismatic Laurent. But even as the fledgling trust between the two men deepens, their enemies are poised to deal them a devastating blow ... ...Show more
$22.99
AUD
Category: Fantasy
'The greatest living author of epic fantasy' - Brandon Sanderson 'The finest in his field' - Tor.com 'Guy Gavriel Kay's A Brightness Long Ago is a masterpiece; perhaps the finest work of one of the world's greatest living storytellers' - Fantasy Book Review ***One of Goodreads' Most Anticipated SFF B ooks of 2019*** Internationally bestselling author Guy Gavriel Kay's latest work is set in a world evoking early Renaissance Italy, with an extraordinary cast of characters. In a chamber overlooking the nighttime waterways of a maritime city, a man looks back on his youth and the people who shaped his life. Danio Cerra's intelligence won him entry to a renowned school, though he was only the son of a tailor. He took service at the court of a ruling count - and soon learned why that man was known as The Beast. Danio's fate changed the moment he recognized Adria Ripoli as she entered the count's chambers one night - intending to kill. Born to power, Adria had chosen a life of danger - and freedom - instead. Other vivid figures share the story: a healer determined to defy her expected lot; a charming, frivolous son of immense wealth; a religious leader more decadent than devout; and, affecting these lives and many more, two mercenary commanders, whose rivalry puts a world in the balance. Further praise for Guy Gavriel Kay 'Contemporary fiction's finest fantasist' Tor.com 'History and fantasy rarely come together as gracefully or readably as they do in the novels of Guy Gavriel Kay' Washington Post 'One of the (if not the) premiere fantasists of our time' The Financial Times 'Compulsively readable . . . Kay is a global phenomenon . . . a storyteller on the grandest scale' Time Magazine (Canada) ...Show more
$26.99
AUD
Category: Fantasy | Series: Discworld Novels Ser.
IT'S THE NIGHT BEFORE HOGSWATCH AND IT'S TOO QUIET. Where is the big jolly fat man? Why is Death creeping down chimneys and trying to say Ho Ho Ho? The darkest night of the year is getting a lot darker. . . Susan the gothic governess has got to sort it out by morning, otherwise there won't be a morning. Ever again. . . The 20th Discworld novel is a festive feast of darkness and Death (but with jolly robins and tinsel too). As they say: You'd better watch out. . . ...Show more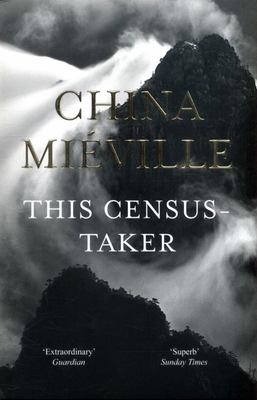 $19.99
AUD
Category: Fantasy
In a remote house on a hilltop, a lonely boy witnesses a traumatic event. He tries - and fails - to flee. Left alone with his increasingly deranged parent, he dreams of safety, of joining the other children in the town below, of escape. When at last a stranger knocks at his door, the boy senses that his days of isolation might be over. But by what authority does this man keep the meticulous records he carries? What is the purpose behind his questions? Is he friend? Enemy? Or something else altogether? A novella filled with beauty, terror and strangeness, This Census-Taker is a poignant and riveting exploration of memory and identity. ...Show more
$19.95
AUD
Category: Fantasy | Series: The\Malloreon Ser.
BOOK 1 OF THE MALLOREON, the worldwide bestselling fantasy series by one of the godfathers of the tradition. Discover the epic stories that inspired generations of fantasy writers - from Raymond Feist's The Riftwar Cycle to George R. R. Martin's A Game of Thrones.Evil doesn't disappear. It just changes form...The evil God Torak is slain, and Garion, the long-awaited King of Riva, hopes for peace. And for a while he gets his wish.But then a darker prophecy is revealed, and new and more insidious forces gather. As danger mounts from all quarters, and his son is kidnapped, Garion has no choice but to follow his fate, wherever it might lead... ...Show more
$19.99
AUD
Category: Fantasy | Series: Wheel of Time Ser.
The Wheel of Time® is a PBS Great American Read Selection! Now in development for TV! Since its debut in 1990, The Wheel of Time® by Robert Jordan has captivated millions of readers around the globe with its scope, originality, and compelling characters. The Wheel of Time turns and Ages come and go, l eaving memories that become legend. Legend fades to myth, and even myth is long forgotten when the Age that gave it birth returns again. In the Third Age, an Age of Prophecy, the World and Time themselves hang in the balance. What was, what will be, and what is, may yet fall under the Shadow. Fleeing from Ebou Dar with the kidnapped Daughter of the Nine Moons, whom he is fated to marry, Mat Cauthon learns that he can neither keep her nor let her go, not in safety for either of them, for both the Shadow and the might of the Seanchan Empire are in deadly pursuit. Perrin Aybara seeks to free his wife, Faile, a captive of the Shaido, but his only hope may be an alliance with the enemy. Can he remain true to his friend Rand and to himself? For his love of Faile, Perrin is willing to sell his soul. At Tar Valon, Egwene al'Vere, the young Amyrlin of the rebel Aes Sedai, lays siege to the heart of Aes Sedai power, but she must win quickly, with as little bloodshed as possible, for unless the Aes Sedai are reunited, only the male Asha'man will remain to defend the world against the Dark One, and nothing can hold the Asha'man themselves back from total power except the Aes Sedai and a unified White Tower. In Andor, Elayne Trakland fights for the Lion Throne that is hers by right, but enemies and Darkfriends surround her, plotting her destruction. If she fails, Andor may fall to the Shadow, and the Dragon Reborn with it. Rand al'Thor, the Dragon Reborn himself, has cleansed the Dark One's taint from the male half of the True Source, and everything has changed. Yet nothing has, for only men who can channel believe thatsaidin is clean again, and a man who can channel is still hated and feared-even one prophesied to save the world. Now, Rand must gamble again, with himself at stake, and he cannot be sure which of his allies are really enemies. TV series update:"Sony will produce along with Red Eagle Entertainment and Radar Pictures. Rafe Judkins is attached to write and executive produce. Judkins previously worked on shows such as ABC's "Agents of SHIELD," the Netflix series "Hemlock Grove," and the NBC series "Chuck." Red Eagle partners Rick Selvage and Larry Mondragon will executive produce along with Radar's Ted Field and Mike Weber. Darren Lemke will also executive produce, with Jordan's widow Harriet McDougal serving as consulting producer." --Variety The Wheel of Time® New Spring: The Novel #1The Eye of the World #2The Great Hunt #3The Dragon Reborn #4The Shadow Rising #5The Fires of Heaven #6Lord of Chaos #7A Crown of Swords #8The Path of Daggers #9Winter's Heart #10Crossroads of Twilight #11Knife of Dreams By Robert Jordan and Brandon Sanderson #12The Gathering Storm #13Towers of Midnight #14A Memory of Light By Robert Jordan and Teresa Patterson The World of Robert Jordan's The Wheel of Time By Robert Jordan, Harriet McDougal, Alan Romanczuk, and Maria Simons The Wheel of Time Companion By Robert Jordan andAmy Romanczuk Patterns of the Wheel:Coloring Art Based on Robert Jordan's The Wheel of Time ...Show more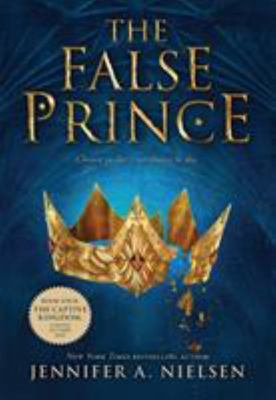 $16.99
AUD
Category: Fantasy | Series: The Ascendance Trilogy
In a discontent kingdom, civil war is brewing. To unify the divided people, Conner, a nobleman of the court, devises a cunning plan to find an impersonator of the king's long-lost son and install him as a puppet prince. Four orphans are recruited to compete for the role, including a defiant boy named Sa ge. Sage knows that Conner's motives are more than questionable, yet his life balances on a sword's point -- he must be chosen to play the prince or he will certainly be killed. But Sage's rivals have their own agendas as well. As Sage moves from a rundown orphanage to Conner's sumptuous palace, layer upon layer of treachery and deceit unfold, until finally, a truth is revealed that, in the end, may very well prove more dangerous than all of the lies taken together. An extraordinary adventure filled with danger and action, lies and deadly truths that will have readers clinging to the edge of their seats. ...Show more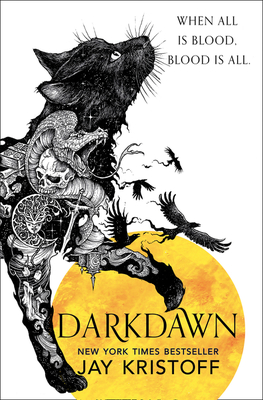 $29.99
AUD
Category: Fantasy | Series: The\Nevernight Chronicles Ser.
The epic conclusion of the internationally bestselling Nevernight Chronicle from New York Times bestselling author Jay Kristoff. The greatest games in Godsgrave's history have ended with the most audacious murders in the history of the Itreyan Republic. Mia Corvere, gladiatii, escaped slave and infamo us assassin, is on the run. Pursued by Blades of the Red Church and soldiers of the Luminatii legion, she may never escape the City of Bridges and Bones alive. Her mentor Mercurio is now in the clutches of her enemies. Her own family wishes her dead. And her nemesis, Consul Julius Scaeva, stands but a breath from total dominance over the Republic. But beneath the city, a dark secret awaits. Together with her lover Ashlinn, brother Jonnen and a mysterious benefactor returned from beyond the veil of death, she must undertake a perilous journey across the Republic, seeking the final answer to the riddle of her life. Truedark approaches. Night is falling on the Republic for perhaps the final time. Can Mia survive in a world where even daylight must die?   ...Show more