$24.99
AUD
Category: Writing/Reference/Essays
Based on ten years of surveying farming communities around the world, top New York chef Dan Barber's The Third Plate offers a radical new way of thinking about food that will heal the land and taste incredible. The 'first plate' was a classic meal centred on a large cut of meat with few vegetables. On t he 'second plate', championed by the farm-to-table movement, meat is free-range and vegetables are locally sourced. It's better-tasting, and better for the planet, but the second plate's architecture is identical to that of the first. It, too, disrupts ecological balances, causing soil depletion and nutrient loss - it just isn't a sustainable way to farm or eat. The 'third plate' offers a solution: an integrated system of vegetable, cereal and livestock production that is fully supported - in fact, dictated - by what we choose to cook for dinner. The Third Plate is where good farming and good food intersect. ...Show more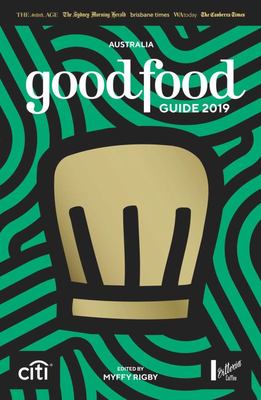 $29.99
AUD
Category: Gift & Humour
The 2019 edition of this acclaimed, highly trusted national guide - the home of the hats - reviews 500 restaurants around Australia and award the best eateries from Darwin to Hobart, Melbourne to Perth, and Sydney to Brisbane. The Age Good Food Guide was launched in 1979 and The Sydney Morning Herald Go od Food Guide followed five years later. With the addition of The Brisbane Times, The Canberra Times and WA Today, the Good Food Guide is Australia's most trusted restaurant guide, compiled and edited by respected, independent critics. Reviewers arrive unannounced, pay for their own meals and are stringent judges, looking at service, ambiance, the X factor and, of course, the food. Hats are awarded to the best of the best. To achieve a hat is a pinnacle of a chef's career and a restaurant's history, and the term 'hatted' has become part of the Australian lexicon.   ...Show more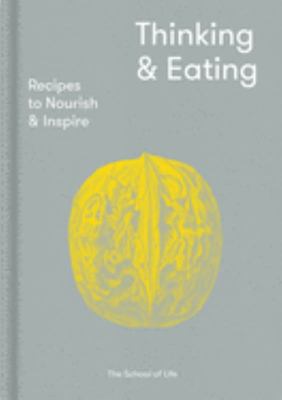 $45.00
AUD
Category: Writing/Reference/Essays
Examining the psychological impact of the way we prepare and eat food, this thought provoking book explores nutrition for the mind and body.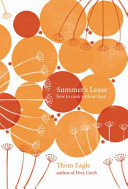 $39.95
AUD
Category: Writing/Reference/Essays
From the author of the Fortnum & Mason Debut Food Book of 2019, Summer's Lease looks at the cooking techniques we use instead of heat which, in letting us step away from the stove, lend themselves perfectly to summer eating: breaking, salting, souring and ageing. The long dog days of a tiring summe r are no time to be a cook. A few charred sardines are of course a wonderful thing, but there the grill sits, pouring out heat into the already-hot kitchen; anyone with any sense who wants charred sardines is somewhere close to the seaside.... It is a time when you might, if you weren't so hot, wonder what it means to cook at all. Is there cooking without fire...? We understand that when we say something is cooked, we mean it has been heated; but we also understand that a cook does much more than just cooking. The chopping, the beating, the marinating, the dressing ... What cooks do is best defined not by the word 'cooking', but by the idea of metamorphosis. Cooks transform ingredients.   Through recipes and meanderings, award-winning food writer Thom Eagle explores what it means to create dishes without a reliance on fire and flame, and offers a unique and tantalising glimpse inside the mind of a chef.        ...Show more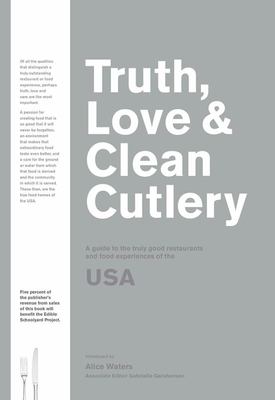 $34.99
AUD
Category: Writing/Reference/Essays
A guide to the United States' truly exemplary, organic, sustainable, and ethical restaurants. Truth, Love & Clean Cutlery: A Guide to the Truly Good Restaurants and Food Experiences of the United States is part of a series of the world's first guides to truly exemplary, organic, sustainable, and eth ical restaurants. Introduced by Alice Waters, the guide features 428 inspirational restaurants from around the United States so you can easily find exemplar restaurants near you, and enjoy sustainable, ethical, and simply good food. Also accompanied by an easy-to-use mobile-optimized website highlighting inspiring restaurants www.truthloveandcleancutlery.com. ...Show more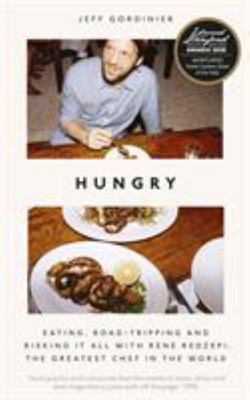 $35.00
AUD
Category: Writing/Reference/Essays | Reading Level: 5 Cooking
A food critic chronicles four years spent traveling with René Redzepi, the renowned chef of Noma, in search of the most tantalizing flavors the world has to offer. "Gordinier takes us into the fabulously obsessive realm of the world's most fascinating chef--and he does it with the voice of a poet."--Ru th Reichl, author of Save Me the Plums Hungry is a book about not only the hunger for food, but for risk, for reinvention, for creative breakthroughs, and for connection. Feeling stuck in his work and home life, writer Jeff Gordinier happened into a fateful meeting with Danish chef René Redzepi, whose restaurant, Noma, has been called the best in the world. A restless perfectionist, Redzepi was at the top of his game but was looking to tear it all down, to shutter his restaurant and set out for new places, flavors, and recipes. This is the story of the subsequent four years of globe-trotting culinary adventure, with Gordinier joining Redzepi as his Sancho Panza. In the jungle of the Yucatán peninsula, Redzepi and his comrades go off-road in search of the perfect taco. In Sydney, they forage for sea rocket and sandpaper figs in suburban parks and on surf-lashed beaches. On a boat in the Arctic Circle, a lone fisherman guides them to what may or may not be his secret cache of the world's finest sea urchins. And back in Copenhagen, the quiet canal-lined city where Redzepi started it all, he plans the resurrection of his restaurant on the unlikely site of a garbage-filled lot. Along the way, readers meet Redzepi's merry band of friends and collaborators, including acclaimed chefs such as Danny Bowien, Kylie Kwong, Rosio Sánchez, David Chang, and Enrique Olvera.   Hungry is a memoir, a travelogue, a portrait of a chef, and a chronicle of the moment when daredevil cooking became the most exciting and groundbreaking form of artistry. Praise for Hungry "In Hungry, Gordinier invokes such playful and lush prose that the scents of mole, chiles and even lingonberry juice waft off the page."--Time "This wonderful book is really about the adventures of two men: a great chef and a great journalist. Hungry is a feast for the senses, filled with complex passion and joy, bursting with life. Not only did Jeff Gordinier make me want to jump on the next flight (to Mexico, Copenhagen, Sydney) in search of the perfect meal, but he also reminded me to stop and savor the ride."- Dani Shapiro, author of Inheritance ...Show more
You and I Eat the Same
by Chris Ying; René Redzepi; Artisan; MAD Staff
$34.99
AUD
Category: Writing/Reference/Essays | Series: Dispatches Ser.
MAD Dispatches: Furthering Our Ideas About Food Good food is the common ground shared by all of us, and immigration is fundamental to good food. In eighteen thoughtful and engaging essays and stories, You and I Eat the Same explores the ways in which cooking and eating connect us across cultural and pol itical borders, making the case that we should think about cuisine as a collective human effort in which we all benefit from the movement of people, ingredients, and ideas. An awful lot of attention is paid to the differences and distinctions between us, especially when it comes to food. But the truth is that food is that rare thing that connects all people, slipping past real and imaginary barriers to unify humanity through deliciousness. Don't believe it? Read on to discover more about the subtle (and not so subtle) bonds created by the ways we eat. Everybody Wraps Meat in Flatbread: From tacos to dosas to pancakes, bundling meat in an edible wrapper is a global practice. Much Depends on How You Hold Your Fork: A visit with cultural historian Margaret Visser reveals that there are more similarities between cannibalism and haute cuisine than you might think. Fried Chicken Is Common Ground: We all share the pleasure of eating crunchy fried birds. Shouldn't we share the implications as well? If It Does Well Here, It Belongs Here: Chef Ren Redzepi champions the culinary value of leaving your comfort zone. There Is No Such Thing as a Nonethnic Restaurant: Exploring the American fascination with "ethnic" restaurants (and whether a nonethnic cuisine even exists). Coffee Saves Lives: Arthur Karuletwa recounts the remarkable path he took from Rwanda to Seattle and back again. ...Show more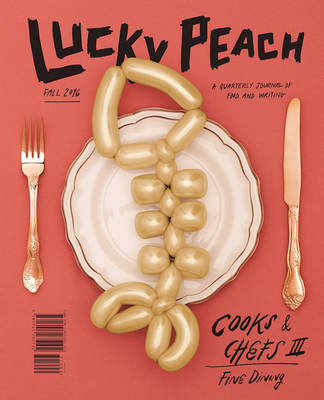 $22.99
AUD
Category: Writing/Reference/Essays
"Lucky Peach" is a quarterly journal of food and writing. Each issue focuses on a single theme, and explores that theme through essays, art, photography, and recipes.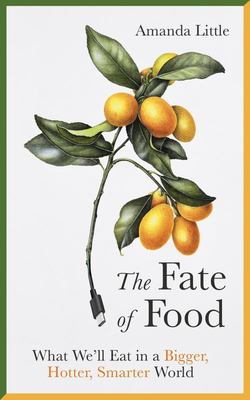 $29.99
AUD
Category: Writing/Reference/Essays | Reading Level: 4 Non Fiction
Is the future of food looking bleak - or better than ever? At a time when every day brings news of drought and famine, Amanda Little investigates what it will take to feed a hotter, hungrier, more crowded world. She explores the past along with the present and discovers startling innovations: remote-con trol crops, vertical farms, robot weedkillers, lab-grown meat, 3-D-printed meals, water networks run by supercomputers, cloud seeding and sensors that monitor the microclimate of individual plants. She meets the creative and controversial minds changing the face of modern food production, and tackles fears over genetic modification with hard facts. The Fate of Food is a fascinating look at the threats and opportunities that lie ahead as we struggle for food security. Faced with a perilous future, it gives us reason to hope. ...Show more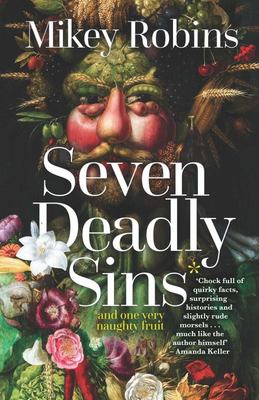 $24.99
AUD
Category: Writing/Reference/Essays
A fascinating, funny and downright bizarre survey of culinary oddities by one of Australia's most beloved comedians. In this irreverent romp through the history of food via the Seven Deadly Sins, Mikey Robins uncovers the most bizarre food-related stories of all time. From the Ancient Egyptians to the Romans, from the medieval monarchs to our current obsession with celebrity chefs, our forebears have left their mark on our habits and social mores, our plates and our palates, telling us one truth above all: where there is food, there is folly. On the topic of GLUTTONY,Mikey exposes our obsession with outlandish overconsumption and the thrill of competitive eating. PRIDEreveals some of the most arrogant dinner hosts in history, and how the once humble chef has now achieved rock-god status. LUST sheds light on our aphrodisiac fixations and the most desired foods through time. SLOTH charts the curious evolution of the fork and the etiquette of flatulence. WRATH tells of sausage duels and poisonous spite, while GREED will make you blush at the indulgences of the rich and famous. And who hasn't experienced ENVY when your dining companion's plate sings while yours sputters? Mikey Robins is your personal guide down history's gullet and into the underbelly of our wildest desires, darkest fears and guiltiest pleasures.  ...Show more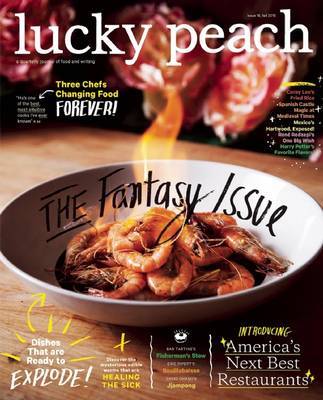 $22.99
AUD
Category: Writing/Reference/Essays
"Lucky Peach" is a quarterly journal of food and writing. Each issue focuses on a single theme, and explores that theme through essays, art, photography, and recipes.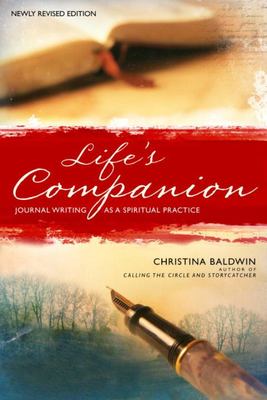 $29.99
AUD
Category: Writing/Reference/Essays
"The wisdom is timeless and the updates fresh as Christina Baldwin brings this classic into a new century. Her clear, calm vision for writing as spiritual practice emanates from every page."--Kathleen Adams, author of Journal to the Self In this classic book you will discover the intimate journey of per sonal and spiritual development that is possible through the practice of journal writing. In Life's Companion, acclaimed author Christina Baldwin offers readers guidance and inspiration to this powerful way of expanding our inner horizons and opening our minds and spirits to a deeper relationship with the world and the people around us. Complete with enlightening quotations, exercises, sample journal entries, and techniques to nurture and encourage the writer and seeker within you, Life's Companion will help you transform journaling into a powerful tool for self-growth, heightened awareness, and personal fulfillment. ...Show more