$22.99
AUD
Category: Science
Why are we drawn to the ocean each summer? Why does being near water set our minds and bodies at ease? In Blue Mind, Wallace J. Nichols revolutionizes how we think about these questions, revealing the remarkable truth about the benefits of being in, on, under, or simply near water. Grounded in cutting- edge studies in neurobiology, cognitive psychology, economics, and medicine, and made real by stories of innovative scientists, doctors, athletes, artists, environmentalists, businesspeople and lovers of nature - stories that fascinate the mind and touch the heart - Blue Mind will awaken readers to the vital importance of water to the health and happiness of us all. ...Show more
$19.99
AUD
Category: Science | Series: Picador Classic
With an introduction by Will Self A classic work of psychology, this international bestseller provides a groundbreaking insight into the human mind. If a man has lost a leg or an eye, he knows he has lost a leg or an eye; but if he has lost a self - himself - he cannot know it, because he is no longer t here to know it. In this extraordinary book, Dr. Oliver Sacks recounts the stories of patients struggling to adapt to often bizarre worlds of neurological disorder. Here are people who can no longer recognize everyday objects or those they love; who are stricken with violent tics or shout involuntary obscenities; who have been dismissed as autistic or retarded, yet are gifted with uncanny artistic or mathematical talents. If inconceivably strange, these brilliant tales illuminate what it means to be human. A provocative exploration of the mysteries of the human mind, The Man Who Mistook His Wife for a Hat is a million-copy bestseller by the twentieth century's greatest neurologist. ...Show more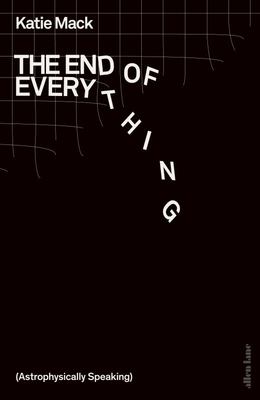 $39.99
AUD
Category: Science
We know the universe had a beginning. But what happens at the end of the story? With lively wit and wry humour, astrophysicist Katie Mack takes us on a mind-bending tour through each of the cosmos' possible finales: the Big Crunch, Heat Death, Vacuum Decay, the Big Rip and the Bounce. Guiding us throug h major concepts in quantum mechanics, cosmology, string theory and much more, she describes how small tweaks to our incomplete understanding of reality can result in starkly different futures. Our universe could collapse in upon itself, or rip itself apart, or even - in the next five minutes - succumb to an inescapable expanding bubble of doom. This captivating story of cosmic escapism examines a mesmerizing yet unfamiliar physics landscape while sharing the excitement a leading astrophysicist feels when thinking about the universe and our place in it. Amid stellar explosions and bouncing universes, Mack shows that even though we puny humans have no chance of changing how it all ends, we can at least begin to understand it. The End of Everything is a wildly fun, surprisingly upbeat ride to the farthest reaches of all that we know. ...Show more
$24.99
AUD
Category: Science | Reading Level: very good
SHORTLISTED FOR THE ROYAL SOCIETY SCIENCE BOOK PRIZE 2018 Bestselling author Simon Winchester writes a magnificent history of the pioneering engineers who developed precision machinery to allow us to see as far as the moon and as close as the Higgs boson. Precision is the key to everything. It is an int egral, unchallenged and essential component of our modern social, mercantile, scientific, mechanical and intellectual landscapes. The items we value in our daily lives - a camera, phone, computer, bicycle, car, a dishwasher perhaps - all sport components that fit together with precision and operate with near perfection. We also assume that the more precise a device the better it is. And yet whilst we live lives peppered and larded with precision, we are not, when we come to think about it, entirely sure what precision is, or what it means. How and when did it begin to build the modern world? Simon Winchester seeks to answer these questions through stories of precision's pioneers. Exactly takes us back to the origins of the Industrial Age, to Britain where he introduces the scientific minds that helped usher in modern production: John 'Iron-Mad' Wilkinson, Henry Maudslay, Joseph Bramah, Jesse Ramsden, and Joseph Whitworth. Thomas Jefferson exported their discoveries to the United States as manufacturing developed in the early twentieth century, with Britain's Henry Royce developing the Rolls Royce and Henry Ford mass producing cars, Hattori's Seiko and Leica lenses, to today's cutting-edge developments from Europe, Asia and North America. As he introduces the minds and methods that have changed the modern world, Winchester explores fundamental questions. Why is precision important? What are the different tools we use to measure it? Who has invented and perfected it? Has the pursuit of the ultra-precise in so many facets of human life blinded us to other things of equal value, such as an appreciation for the age-old traditions of craftsmanship, art, and high culture? Are we missing something that reflects the world as it is, rather than the world as we think we would wish it to be? And can the precise and the natural co-exist in society? ...Show more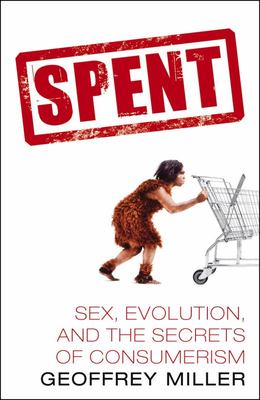 $24.95
AUD
Category: Science
What do the Volkswagen T2a Bus, the contraceptive pill and Jimi Hendrix have in common? Why does a cold and dry environment make people more likely to speak to strangers? What can World of Warcraft teach us about the world we live in today? In this brilliantly original, provocative and witty book, Geoff rey Miller - acclaimed author of "The Mating Mind" - takes us on a journey through the surreal wonderlands of marketing, advertising, and media to explore the hidden instincts behind our choices. Combining this with the latest developments in evolutionary psychology, genetics and consumer research, he explains why we buy, what we buy, and how we can escape the excesses of twenty-first century consumerism. ...Show more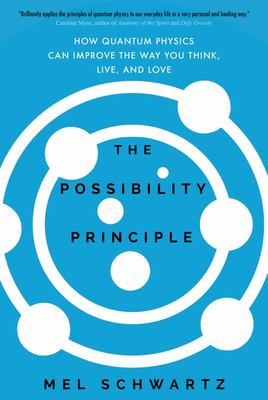 $32.99
AUD
Category: Science
When faced with challenges and difficulties, it's easy to feel trapped—by our circumstances, our personal history, and conditioning, and our daily struggle to change. But what if we could escape these trappings? With The Possibility Principle, Mel Schwartz emerges as one of the first psychotherapists to distill the basic premises of quantum theory into an empowering and practical system for transcending limitations and opening to infinite possibility. New discoveries in quantum physics are revolutionising the way we understand our world, but we're often unclear about how this applies to our own experience. Using three core tenets of quantum physics—inseparability, potentiality, and uncertainty—Schwartz demonstrates how each of us can overcome difficulties and live our fullest potential, so long as we are willing to challenge our operating beliefs. Drawing from his vast body of research and dozens of client success stories, Schwartz shows us how to break through communication impasses, create resilient relationships, build authentic self-esteem, overcome anxiety and depression, and catalyse our defining moments so we can live more fearless and expansive lives. ...Show more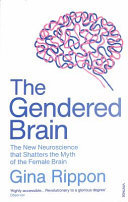 $22.99
AUD
Category: Science
An agenda-setting, myth-debunking book by neuroscientist Professor Gina Rippon that demolishes the idea of biology as destiny and the myth of the male or female brain. Reading maps or reading emotions? Barbie or Lego? Do you have a female brain or a male brain? Or is that the wrong question? We live i n a gendered world where we are bombarded with messages about sex and gender. On a daily basis we face deeply ingrained beliefs that your sex determines your skills and preferences, from toys and colours to career choice and salaries. But what does this constant gendering mean for our thoughts, decisions and behaviour? And what does it mean for our brains? Drawing on her work as a professor of cognitive neuroimaging, Gina Rippon unpacks the stereotypes that bombard us from our earliest moments and shows how these messages mould our ideas of ourselves and even shape our brains. By exploring new, cutting-edge neuroscience, Rippon urges us to move beyond a binary view of our brains and instead to see these complex organs as highly individualised, profoundly adaptable, and full of unbounded potential. Rigorous, timely and liberating, The Gendered Brain has huge repercussions for women and men, for parents and children, and for how we identify ourselves.  'A treasure trove of information and good humour' - Cordelia Fine, author of Delusions of Gender ...Show more
$32.99
AUD
Category: Science
From the human being to the octopus, the shark to the humble sea squirt, all animals are physical beings made up entirely of cells. And yet they can think, to varying degrees. How did this come to be? How did a mind first grow from the matter that is the body? And at what stage did that clump of cells b ecome a 'self'? In Metazoa, Peter Godfrey-Smith, author of the bestselling Other Minds looks beyond the octopus to the complexity of the whole animal kingdom, exploring the origins of consciousness and grappling with the greatest mystery of evolution. Metazoa (the biological term encompassing all animals), covers, with various degrees of detail, the main stages in animal evolution: the long period of life before animals, the enigmatic period known as the Ediacaran, in which the first animal fossils were laid down, then the Cambrian, the period that rapidly gave rise to most of the familiar animal forms. Then, in a few distinct evolutionary lines, the appearance of bodies with a set of unusual capacities: bodies with eyes and other senses that can track objects in space, bodies that can freely move and bodies with tools for the manipulation of objects. And the bringing together of these capacities would have pivotal consequences for the evolution of the brain and hence the evolution of consciousness. There is much to marvel at in the natural world. But take a moment to wonder at the fact that we can marvel at all. ...Show more
$29.99
AUD
Category: Science | Series: The\Neuroplasticity Chronicles Ser.
LONGLISTED FOR THE 2015 GOODREADS CHOICE AWARDS 'BEST SCIENCE & TECHNOLOGY BOOK' This book is about the discovery that the human brain has its own unique way of healing. For centuries we believed that the price we paid for our brain's complexity was that, compared to other organs, it was fixed and unregenerative -- unable to recover from damage or illness. In his revolutionary new book, Norman Doidge turns this belief on its head. The phenomenon of neuroplasticity -- the discovery that the brain can change its own structure and function in response to mental experience -- is the most important development in our understanding of the brain and mind since the beginning of modern science. Here, Doidge shows how the amazing process of neuroplastic healing really works. When it is understood, it is often possible to radically improve -- and even cure -- many conditions thought to be irreversible. Doidge introduces us to the doctors, therapists, and patients who are healing the brain without surgery or medication. We meet patients who have alleviated years of chronic pain; children on the autistic spectrum, or with ADD or learning disorders, who have used neuroplastic techniques to complete a normal education and become independent; and sufferers who have seen symptoms of multiple sclerosis, Parkinson's disease, brain injuries, and cerebral palsy radically diminish; and we learn how to lower our risk of dementia by 60 per cent. Through hopeful, astonishing stories, The Brain's Way of Healing explains how mind, brain, and body, and the energies around us, work together in health and healing. PRAISE FOR NORMAN DOIDGE 'This is a book of miracles. Fascinating ... An absorbing compendium of unlikely recoveries from physical and mental ailments offers evidence that the brain can heal.' The Guardian 'Doidge is the master of explaining how the brain's plasticity can be harnessed to improve the symptoms of brain-related disorders, ranging from stroke to autism.' The Independent ...Show more
$22.99
AUD
Category: Science | Reading Level: near fine
THE NO.1 SUNDAY TIMES BESTSELLER. 'A beautiful little book by a brilliant mind'- DAILY TELEGRAPH. 'Effortlessly instructive, absorbing, up to the minute and - where it matters - witty'- GUARDIAN. The world-famous cosmologist and #1 bestselling author of A Brief History of Time leaves us with his final thoughts on the universe's biggest questions in this brilliant posthumous work. Is there a God? How did it all begin? Can we predict the future? What is inside a black hole? Is there other intelligent life in the universe? Will artificial intelligence outsmart us? How do we shape the future? Will we survive on Earth? Should we colonise space? Is time travel possible? Throughout his extraordinary career, Stephen Hawking expanded our understanding of the universe and unravelled some of its greatest mysteries. But even as his theoretical work on black holes, imaginary time and multiple histories took his mind to the furthest reaches of space, Hawking always believed that science could also be used to fix the problems on our planet. And now, as we face potentially catastrophic changes here on Earth - from climate change to dwindling natural resources to the threat of artificial super-intelligence - Stephen Hawking turns his attention to the most urgent issues for humankind. Wide-ranging, intellectually stimulating, passionately argued, and infused with his characteristic humour, Brief Answers to the Big Questions, the final book from one of the greatest minds in history, is a personal view on the challenges we face as a human race, and where we, as a planet, are heading next. A percentage of all royalties will go to charity. ...Show more
$22.99
AUD
Category: Science
How did we get from the Big Bang to today's staggering complexity, in which seven billion humans are connected into networks powerful enough to transform the planet? And why, in comparison, are our closest primate relatives reduced to near-extinction? Big History creator David Christian gives the answe rs in a mind-expanding cosmological detective story told on the grandest possible scale. He traces how, during eight key thresholds, the right conditions have allowed new forms of complexity to arise, from stars to galaxies, Earth to homo sapiens, agriculture to fossil fuels. This last mega-innovation gave us an energy bonanza that brought huge benefits to mankind, yet also threatens to shake apart everything we have created. This global origin story is one that we could only begin to tell recently, thanks to the underlying unity of modern knowledge. Panoramic in scope and thrillingly told, Origin Story reveals what we learn about human existence when we consider it from a universal scale. ...Show more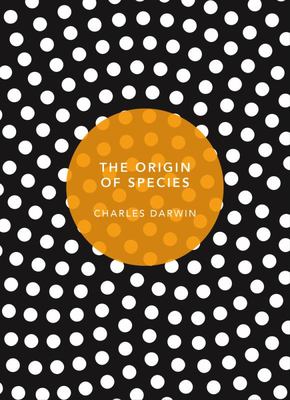 $24.99
AUD
Category: Science | Series: Patterns of Life Ser.
PATTERNED PLANET- SPECIAL EDITIONS OF GROUNDBREAKING SCIENCE BOOKSWhen the eminent naturalist Charles Darwin returned from South America on board the HMS Beagle in 1836, he brought with him the notes and evidence that would form the basis of a world-changing theory- the evolution of species by a process of natural selection. This theory, published as On the Origin of Speciesin 1859, is the basis of modern biology and the concept of biodiversity. Its publication sparked a fierce scientific, religious and philosophical debate which continues to this day. ...Show more