$29.99
AUD
Category: Animals & Natural World | Series: The Big Book
In the first pages, children learn that bugs live nearly everywhere on the planet and gain tips on how to become a young bug spotter. As the book continues, the scenic compositions on each page are dedicated to key groups of bugs, including beetles, moths, butterflies, bees, snails, crickets, grasshoppe rs, worms, and spiders. Some spreads approach the world of bugs thematically, such as bugs that come out at night, baby bugs, and life cycles, how bugs hide and show off, and how some bugs love to live in your home. The conversational, funny text is also full of facts that will astonish children and adults, and accompanied by Yuval Zommer's colorful illustrations. ...Show more
$19.99
AUD
Category: Science
From the creator of the wildly popular webcomic xkcd, hilarious and informative answers to important questions you probably never thought to ask Millions of people visit xkcd.com each week to read Randall Munroe's iconic webcomic. His stick-figure drawings about science, technology, language, and love have an enormous, dedicated following, as do his deeply researched answers to his fans' strangest questions. The queries he receives range from merely odd to downright diabolical: • What if I took a swim in a spent-nuclear-fuel pool? • Could you build a jetpack using downward-firing machine guns? • What if a Richter 15 earthquake hit New York City? • Are fire tornadoes possible? His responses are masterpieces of clarity and wit, gleefully and accurately explaining everything from the relativistic effects of a baseball pitched at near the speed of light to the many horrible ways you could die while building a periodic table out of all the actual elements. The book features new and never-before-answered questions, along with the most popular answers from the xkcd website. What If? is an informative feast for xkcd fans and anyone who loves to ponder the hypothetical. ...Show more
$39.99
AUD
Category: Encycopaedias, Science, Maths & reference materials | Series: Big Ideas Simply Explained
All the big ideas in science, simply explained Part of the popular Big Ideas series, The Science Book explores the history of science, how scientists have sought to explain our incredible universe and how amazing scientific discoveries have been made. Discover how Galileo worked out his scientific theor ies of motion and inertia, why Copernicus' ideas were contentious and what the discovery of DNA meant. All the big scientific ideas and discoveries are brought to life with quirky graphics, pithy quotes and step-by-step 'mind maps', plus every area of science is covered, including astronomy, biology, chemistry, geology, maths and physics. You'll be brought up-to-date on scientific ideas from black holes to genetic engineering with eye-catching artworks showing how the ideas of key scientists have impacted our understanding of the world. Whether you are a science student or just have an interest in scientific ideas, The Science Book is a perfect way to explore this fascinating subject. ...Show more
$16.99
AUD
Category: Teenagers | Series: What's Happening to Me? | Reading Level: Children's - Grade 3-4, Age 8-9
A sensitive, detailed and informative guide to male puberty, invaluable for young boys and parents alike, tackling key subjects from physical changes to emotional ones. Bright, stylish original colour illustrations and diagrams reveal everything young boys need to know about the changes they experience as they near puberty. Written in a witty yet factual and clear style that makes this confusing and tricky subject approachable. Includes basic details on what's happening to girls, too. Written in conjunction with medical and counselling experts. For 9+ year olds. ...Show more
$19.99
AUD
Category: Science & Maths
Maths is all around us. It's in the leaves on the tree and our DNA. It's in the patterns on our footpaths and the shape of the stars. Draw, doodle, colour in, code, decode, make a snowflake, count the stars, meet an octagon, map out a mystery, discover why a cyclone and a nautilus are alike ....Be a-maz ed by maths. Eddie Woo is the author of Woo's Wonderful World of Maths.   ...Show more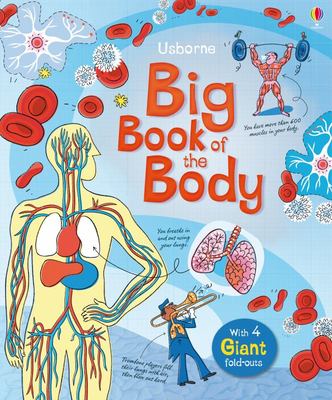 $19.99
AUD
Category: Encycopaedias, Science, Maths & reference materials | Series: Big Books | Reading Level: Children's - Kindergarten, Age 5-6
Young children can learn all about how the heart pumps blood, what the brain does, the different bones in the bones and much more in this detailed introduction to the human body.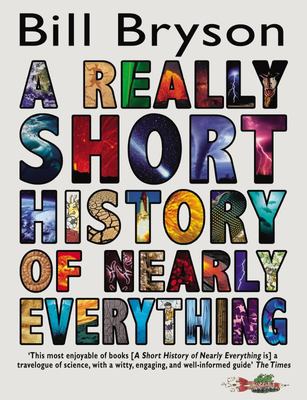 $32.99
AUD
Category: Encycopaedias, Science, Maths & reference materials | Reading Level: 10-14
"Bill's own fascination with science began with a battered old schoolbook he had when he was about ten or eleven years old in America. It had an illustration that captivated him - a cutaway diagram showing Earth s interior as it would look if you cut into it with a large knife and carefully removed abou t a quarter of its bulk. The idea of lots of startled cars and people falling off the edge of that sudden cliff (and 4,000 miles is a pretty long way to fall) was what grabbed him in the beginning, but gradually his attention turned to what the picture was trying to teach him namely, that Earth s interior is made up of several different layers of materials, and at the very centre of it all is a glowing sphere of iron and nickel, which is as hot as the surface of the Sun, according to the caption. And he very clearly remembers thinking- How do they know that? Bill's story-telling skill makes the "How?" and, just as importantly, the "Who?" of scientific discovery entertaining and accessible for all ages. In this exciting new edition for younger readers, he covers the wonder and mysteries of time and space, the frequently bizarre and often obsessive scientists and the methods they ...Show more
$14.99
AUD
Category: Non-fiction
The biggest, fastest, toughest and smartest creatures! What animal runs so fast it goes blind? Which creature had a tongue that weighs as much as an elephant? What insects carries a bomb in its rear end? The creatures in this book are the superheroes of Australia's animal world, beating all the records when it comes to size, speed, strength and survival. Enter the world of Australian's Most Extreme - and prepare to be amazed! ...Show more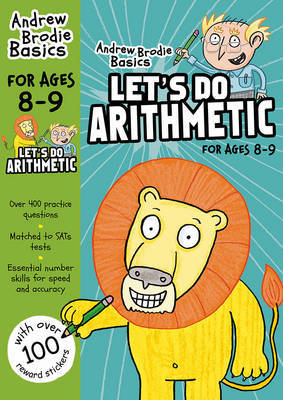 $7.99
AUD
Category: Science & Maths | Series: Mental Maths Tests
Matched to the demands of the National Curriculum and the new arithmetic tests at Key Stages 1 and 2, the Let's Do Arithmetic workbooks have been carefully devised to match the appropriate age and stage of your child. Each book contains 40 tests, which become progressively more challenging throughout to ensure progress can be made. With a recording chart for checking progress and full answers to aid your assessment, this book is the perfect way to test understanding of basic arithmetic concepts and prepare for the timed National Tests that your child will be encountering in school. ...Show more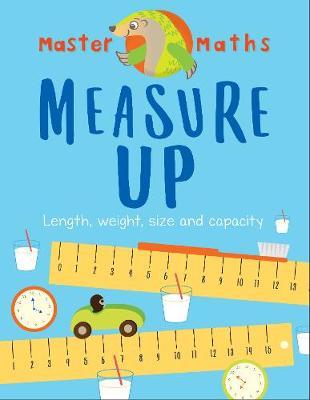 $12.99
AUD
Category: Science & Maths | Series: Master Maths
Using simple pictorial exercises and an engaging mascot, Master Maths makes learning easy and enjoyable for children. Parent and teacher notes are included throughout, which make the book a valuable resource for any home or classroom.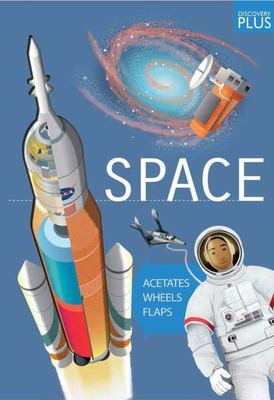 Space
by Mark (ILT) Galia; Ruffle Jen; Bernstein Green
$24.99
AUD
Category: Science & Maths | Series: Discovery Plus
Discover the colossal mysteries of space Bring the vast galaxies of the universe closer to home with Discovery Plus: Space This hands-on learning experience is a great way for curious children to learn more about everything from the mechanics of gravity to the temperature on the surface of Mars. Future astronauts will delight in the interactive elements on every page, lifting the flaps, spinning the wheels, and peeling back the acetate layers to get an in-depth look at the inner workings of the universe. Color photographs and detailed illustrations make for a fun and informative look at the colossal mysteries of space ...Show more