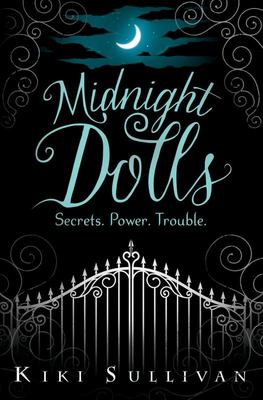 $16.99
AUD
Category: Romance | Series: The Dolls
When Eveny Cheval, seventeen, is attacked by the Main de Lumière, her father whisks her, her sister zandara queens, and their protectors to his home on Caouanne Island, where Eveny learns more about her andaba heritage and feels torn between the two magical traditions--and between two boys.
$14.99
AUD
Category: Romance | Series: The Selection
Go behind the scenes of Kiera Cass's #1 bestselling Selection series with this gorgeous collection of novellas and exclusive extras Meet Prince Maxon before he fell in love with America, and a girl named Amberly before she became queen. See the Selection through the eyes of a guard who watched his firs t love drift away and a girl who fell for a boy who wasn't the prince. This must-have companion to the Selection series includes four novellas--two of which are only available in print in this collection--as well as exclusive bonus content. Includes: The Prince The Guard The Queen (in print only in this collection) The Favorite (in print only in this collection) Exclusive new scenes from The Selection, The Elite, and The One Introductions to each novella from Kiera Cass A map of Ill a and other illustrations And more ...Show more
$16.99
AUD
Category: Romance | Series: The Selection | Reading Level: 13+
35 suitors entered the Selection. Only 1 will win her heart. The fifth and final captivating novel in Kiera Cass's #1 New York Times bestselling Selection series! In The Heir, a new era dawned in the world of The Selection. Twenty years have passed since America Singer and Prince Maxon fell in love, and their daughter is the first princess to hold a Selection of her own. Eadlyn didn't think she would find a real partner among the Selection's thirty-five suitors, let alone true love. But sometimes the heart has a way of surprising you... and now Eadlyn must make a choice that feels more difficult - and more important - than she ever expected. ...Show more
$19.99
AUD
Category: Romance
Everything, Everythingis now a major motion picture starring Amanda Stenberg from The Hunger Gamesand Love Simon's Nick Robinson. A #1 New York Times Bestseller! 'Absolutely loved the book' - Zoella Maddy is allergic to the world; stepping outside the sterile sanctuary of her home could kill her. But th en Olly moves in next door. And just like that, Maddy realizes there's more to life than just being alive. You only get one chance at first love. And Maddy is ready to risk everything, everythingto see where it leads.'Powerful, lovely, heart-wrenching, and so absorbing I devoured it in one sitting' - Jennifer Niven, author of All the Bright PlacesAnd don't miss Nicola Yoon's #1 New York Times bestseller The Sun Is Also a Star, in which two teens are brought together just when the universe is sending them in opposite directions. ...Show more
$19.99
AUD
Category: Romance | Reading Level: Teen - Grade 7-9, Age 12-14
Soon to be a major motion picture The #1 New York Times bestseller and National Book Award Finalist from the bestselling author of Everything, Everything (streaming now ) will have you falling in love with Natasha and Daniel as they fall in love with each other Natasha: I'm a girl who believes in scie nce and facts. Not fate. Not destiny. Or dreams that will never come true. I'm definitely not the kind of girl who meets a cute boy on a crowded New York City street and falls in love with him. Not when my family is twelve hours away from being deported to Jamaica. Falling in love with him won't be my story. Daniel: I've always been the good son, the good student, living up to my parents' high expectations. Never the poet. Or the dreamer. But when I see her, I forget about all that. Something about Natasha makes me think that fate has something much more extraordinary in store--for both of us. The Universe: Every moment in our lives has brought us to this single moment. A million futures lie before us. Which one will come true?   ...Show more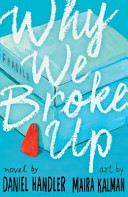 $19.95
AUD
Category: Romance
"I'm telling you why we broke up, Ed. I'm writing it in this letter, the whole truth of why it happened." Min Green and Ed Slaterton are breaking up, so Min is writing Ed a letter and giving him a box. Inside the box is why they broke up. Two bottle caps, a movie ticket, a folded note, a box of matches, a protractor, books, a toy truck, a pair of ugly earrings, a comb from a motel room, and every other item collected over the course of a giddy, intimate, heartbreaking relationship. A new edition of this stunning, internationally acclaimed YA novel. 'A poignant tale of adolescent heartbreak' Telegraph ...Show more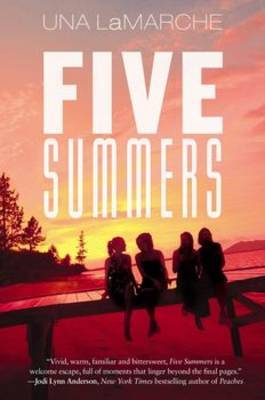 $14.99
AUD
Category: Romance
Best friends Emma, Skylar, Jo, and Maddie have all come back to camp for a much anticipated weekend of tipsy canoe trips to the island, midnight skinny dipping in the lake, and an epic game of capture the flag-boys versus girls. But the weekend isn't quite as sun-washed as they'd imagined as the memorie s of past summers and boys tug at the ties of friendship... ...Show more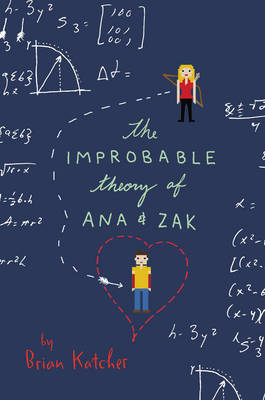 $19.99
AUD
Category: Romance | Reading Level: Teen - Grade 10-12, Age 15-18
Perfect for fans of Nick and Norah's Infinite Playlist and The Statistical Probability of Love at First Sight, The Improbable Theory of Ana and Zak is Stonewall Award-winning author Brian Katcher's hilarious he said/she said romance about two teens discovering themselves on an out-of-this-world accident al first date at a sci-fi convention. When Ana Watson's brother ditches a high school trip to run wild at Washingcon, type-A Ana knows that she must find him or risk her last shot at freedom from her extra-controlling parents. In her desperation, she's forced to enlist the last person she'd ever want to spend time with--slacker Zak Duquette--to help find her brother before morning comes. But over the course of the night, while being chased by hordes of costumed Vikings and zombies, Ana and Zak begin to open up to each other. Soon, what starts as the most insane nerdfighter manhunt transforms into so much more. . . . ...Show more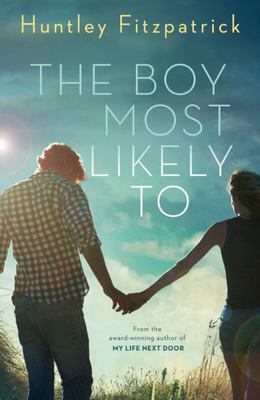 $18.99
AUD
Category: Romance
When Tim and Alice begin to fall in love, Tim thinks he is finally on the right track, until the unexpected consequences of his drug-addicted and alcoholic past throw a wrench in his new life.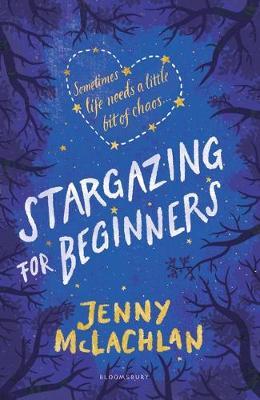 $14.99
AUD
Category: Romance
Science geek Meg is left to look after her little sister for ten days after her free-spirited mum leaves suddenly to follow up yet another of her Big Important Causes. But while Meg may understand how the universe was formed, baby Elsa is a complete mystery to her. And Mum's disappearance has come at th e worst time- Meg is desperate to win a competition to get the chance to visit NASA headquarters, but to do this she has to beat close rival Ed. Can Meg pull off this double life of caring for Elsa and following her own dreams? She'll need a miracle of cosmic proportions - Fans fell in love with the warmth, wit, romance and fierce friendships in Flirty Dancing, Love Bomb, Sunkissed and Star Struck, and Stargazing for Beginners has all that and galaxies more. This is the best kind of real-life fiction with big themes and irresistible characters, it goes straight to your heart. ...Show more
$14.99
AUD
Category: Romance | Reading Level: Teen - Grade 7-9, Age 12-14
Do you remember the first time? Still the bravest, freshest, fruitiest and most honest account of first love, first sex and first heartbreak ever written for teens. It was a book ahead of its time - and remains, after forty years in print, a teenage bestseller. Now with a brand-new cover look.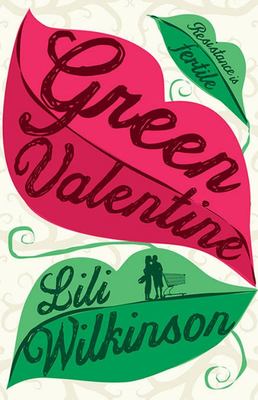 $16.99
AUD
Category: Romance
Astrid Katy Smythe is beautiful, smart and popular. She's a straight-A student and a committed environmental activist. She's basically perfect. Hiro is the opposite of perfect. He's slouchy, rude and resentful. Despite his brains, he doesn't see the point of school. But when Astrid meets Hiro at the sho pping center where he's wrangling shopping trolleys, he doesn't recognize her because she's in disguise--as a lobster. And she doesn't set him straight. Astrid wants to change the world, Hiro wants to survive it. But ultimately both believe that the world needs to be saved from itself. Can they find enough in common to right all the wrongs between them? A romantic comedy about life and love and trying to make the planet a better place, with a little heartbreak, and a whole lot of hilarity. ...Show more