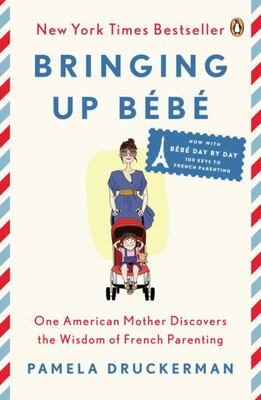 $35.00
AUD
Category: Pregnancy & Babies
The runaway New York Times bestseller that shows American parents the secrets behind France's amazingly well-behaved childrenWhen American journalist Pamela Druckerman had a baby in Paris, she didn't aspire to become a "French parent." But she noticed that French children slept through the night by two or three months old. They ate braised leeks. They played by themselves while their parents sipped coffee. And yet French kids were still boisterous, curious, and creative. Why? How? With a notebook stashed in her diaper bag, Druckerman set out to investigate—and wound up sparking a national debate on parenting. Researched over three years and written in her warm, funny voice, Bringing Up Bébé is deeply wise, charmingly told, and destined to become a classic resource for American parents. ...Show more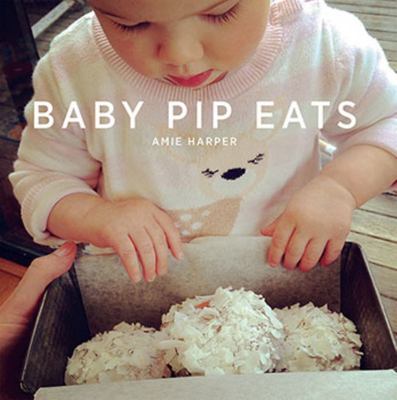 $24.99
AUD
Category: Pregnancy & Babies
Introduce your baby to nutritious food that the whole family will love.
$34.99
AUD
Category: Pregnancy & Babies
Former Australian Netball Captain Liz Ellis found herself part of the one-in-six couples in Australia and New Zealand affected by infertility, a road she stayed on for five years. With If At First You Don't Conceive Liz wants to help other hopeful parents-to-be navigate these often bewildering, almost a lways uncomfortable and sometimes utterly devastating waters. Drawing on interviews with specialists and couples, and covering everything medical from alternative therapies, fertility drugs, IVF, donor eggs and miscarriages to the frustration, disappointment and heartbreak that such a journey brings, this book is a must-have, friendly, and more often than not funny guide on how to try, and try again.   ...Show more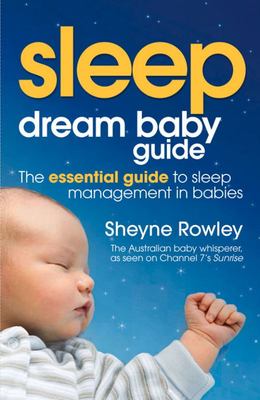 $29.99
AUD
Category: Pregnancy & Babies
Australia's 'Baby Whisperer' provides all the information parents and carers need to help their baby sleep well.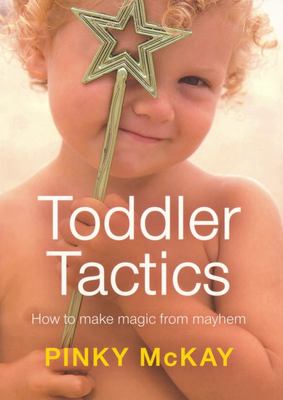 $24.99
AUD
Category: Pregnancy & Babies
Do you automatically cut toast into fingers?Appreciate finger painting as much as fine art?Hear 'no' a million times a day?If the answer is yes, then Toddler Tacticsis for you. Being the parent of a toddler can be exciting, inspiring and exhausting - all at once! Your adorable little baby has now become a moving, grooving tot with attitude, and it will take all your patience and skill to deal with these changes. Parenting expert Pinky McKay explains what to do at each stage of development and offers fuss-free advice on-- communicating with your toddle- discipline and good manners- good eating habits- routines for play and sleep- toilet training- family dynamics.Toddler Tacticsis bursting with practical strategies for making the toddler years the exhilarating experience they should be. ...Show more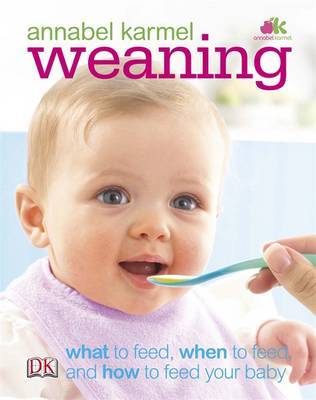 Weaning
by Annabel Karmel
$24.95
AUD
Category: Pregnancy & Babies
This is a definitive guide to weaning your baby, from the UK's No.1 baby and child nutritionist, Annabel Karmel. With her years of expertise and personal experience, bestselling author Annabel Karmel guides you through every aspect of weaning your baby. It starts at the very beginning with basic, but cr ucial details, such as what type of spoon to use and the time of day to first offer solids, and covers other common concerns like when to begin weaning, fussy eaters and the latest allergy advice. 50 delicious, nutritious puree recipes and 3 menu planners will show you exactly what to feed your baby, and when. And input from the 'Weaning Club', parents of six babies who are expertly guided by Annabel through the weaning process, troubleshooting any problems they, and you may encounter along the way, will steer you and your baby along the right path to solid food. ...Show more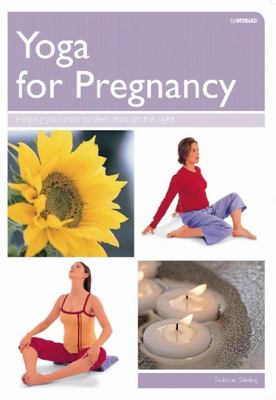 $11.99
AUD
Category: Pregnancy & Babies
Yoga is the ideal, safe exercise during pregnancy and is highly recommended by doctors and health professionals as a way of keeping fit, preventing unnecessary weight gain, calming the mind and preparing for childbirth. Suitable for beginners as well as for women wishing to adapt their normal yoga routi nes for pregnancy, this book contains structured programmes for every stage and gives advice on how to prepare for the birth itself. The 15-, 20- and 30- minute routines are all fully illustrated with step-by-step photography, and also included are advice on posture, breathing techniques and home remedies to help relieve minor pregnancy discomforts. ...Show more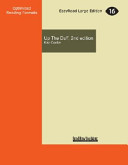 $19.99
AUD
Category: Pregnancy & Babies
Rather than being an isolated part of a baby's life, sleep impacts on and is affected by nutrition, development and personality. Arna Skula, a clinical nurse specialist who runs an outpatient clinic for babies with sleep problems, explains how parents can establish and maintain good sleep habits in thei r babies and small children, and offers ways to solve sleep problems. Unique, specially created charts show the typical sleep and wake patterns for babies at all key stages. Arna also explains what to expect at every stage of development from newborn to three years of age, and provides support for parents of singletons, twins, premies and those whose children suffer from colic, ear infections and other problems. ...Show more
$34.99
AUD
Category: Pregnancy & Babies
Are you a yoga-loving, mindful mum-to-be looking for sound advice on how to enjoy a natural, stress-free pregnancy? If so, this is your go-to guide. Organised trimester by trimester, the book offers safe yoga, meditation, natural remedies, nutritional and hypnobirthing advice and techniques to match yo ur stage of pregnancy and the development of your baby. Encouraging, practical advice will help you to embrace change, understand your body, relish your pregnancy and prepare you for becoming a mum. Troubleshoot pregnancy aches and pains with appropriate exercises, quell morning sickness with natural remedies and food, bond with your baby through meditation and movement, and prepare your body and mind safely and healthily for childbirth using strengthening exercises and hypnobirthing techniques. Feel empowered to deliver your baby with strength and confidence. And after the birth, continue to use these natural techniques and resources in those first few days and weeks as you recover, bond with your baby and embrace your life as a new mum. ...Show more
$39.99
AUD
Category: Pregnancy & Babies
Combining education, guidance and exciting, fresh recipes the whole family will love, We Can All Eat That simplifies raising healthy, adventurous eaters free from food allergies.   A must for parents of babies and toddlers (four to twenty-four months), We Can All Eat That gives you everything in one place: a demystified understanding of the latest food allergy research and how changes over the past twenty years in the way we live, shop and eat have led to a food allergy crisis; eighty delicious recipes for the whole family developed in conjunction with leading chefs Sarah Swan and Sam Gowing; Royal Prince Alfred Hospital dietician Dr Anne Swain's extensive knowledge of nutrition and the interplay with allergic disease, food reactions and dietary restrictions; and everything you need to know about major food allergies and allergic reactions.   More than simply a book about allergies, the meals and ideas in We Can All Eat That are created by a cook who takes great satisfaction in creating and sharing delicious, unprocessed food, and whose mission is to spark that joy in others. She does so in this book across nine beautifully photographed chapters: Breakfast; Soups & Salads; Pasta & Rice; Asian & Gentle Curries; Sides & Vegetables; Mains; Cakes, Puddings & Desserts; Dips & Snacks; and Saucy Sauces.   ...Show more
$24.99
AUD
Category: Pregnancy & Babies
Sleeping Like A Baby is a must read for stress-free, guilt-free parenting and offers down-to-earth and heartening advice on helping babies (and their parents ) to sleep better.