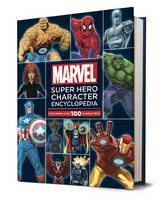 $16.99
AUD
Category: Non-fiction
An A to Z guide to the Super Heroes of the Marvel Universe - from Ant-Man to Wolverine, with everyone in between! Discover detailed descriptions of everyone's favourite characters including their origins, powers and secret identities. Full of trivia and fun facts on more than 100 heroes, this exciting b ook is sure to delight Marvel fans, young and old! ...Show more
$28.99
AUD
Category: Encycopaedias, Science, Maths & reference materials
What happens if you water plants with juice? Where can you find bacteria in your house? Is slug slime as strong as a glue stick? How would your child find the answers to these questions? In The Curious Kid's Science Book, your child will learn to design his or her own science investigations to determin e the answers! Children will learn to ask their own scientific questions, discover value in failed experiments, and -- most importantly -- have a blast with science. The 100+ hands-on activities in the book use household items to playfully teach important science, technology, engineering, and math skills. Each creative activity includes age-appropriate explanations and (when possible) real life applications of the concepts covered. Adding science to your at-home schedule will make a positive impact on your child's learning. Just one experiment a week will help build children's confidence and excitement about the sciences, boost success in the classroom, and give them the tools to design and execute their own science fair projects. ...Show more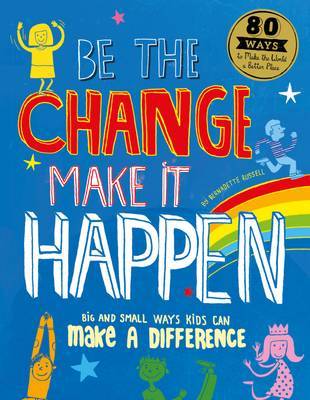 $21.99
AUD
Category: Encycopaedias, Science, Maths & reference materials
Little actions that you make can have big consequences. This book details all the little and large ways you can help make a difference, in your neighbourhood, in your country and in the world. From helping the planet through recycling and saving water, to promoting important causes with awesome art e xhibitions, and partying to raise money for charity, there are tons of ways for kids to get their voices heard and make an impact on issues that are important to them. Be the change, be a hero. ...Show more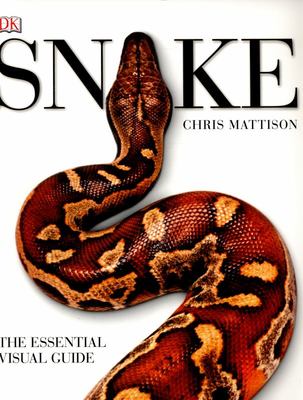 Snake
by Chris Mattison
$24.99
AUD
Category: Land (climbers/burrowers incl) Animals
Snake is the essential visual guide to the world of serpents, featuring more than 3,000 species. With a fresh new look, updated classifications, stunning photography and amazing artworks, Snake is the most up-to-date reference for all herpetologists. Packed with fascinating facts such as physical and b ehavioural characteristics, with information about snake evolution, habitats, reproductive behaviour, feeding, defence and much more on 60 snakes, from the Rainbow Boa to the Tropical Rattlesnake. Plus a complete directory lists all 3,000 known species of these fascinating reptiles, including venomous snakes such as cobras. Plus in each profile a 'Fact File' gives at-a-glance information for every snake. Snake is a beautiful and comprehensive guide to some of nature's most compelling animals. Previous ISBN: 9780751306583 ...Show more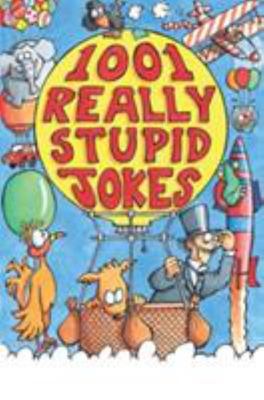 $19.99
AUD
Category: Non-fiction
Another terrific compilation of jokes in the hugely successful series of Robinson Children's joke books - this one specialises in completely ridiculous and utterly stupid ones - they'll love it!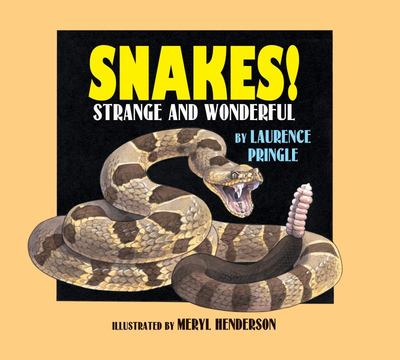 $14.99
AUD
Category: Animals & Natural World | Series: Strange and Wonderful Ser.
Can you climb a tree without using arms or legs? Can you smell odors by wiggling your tongue in the air? Snakes can! Beginning with these simple questions, award-winning author Laurence Pringle invites readers to explore the remarkable abilities and lives of snakes. Snakes are legless reptiles, but than ks to their powerful muscles and hundreds of rib bones they can coil, creep, climb, and swim. Some can even glide through the air. Join Laurence Pringle in this NSTA/CBC Outstanding Science Trade Book as he takes a look at some of the more than two thousand snakes that are found almost all over the world. A lively and informative text, joined with Meryl Henderson's bold and realistic art, explains how snakes hunt for food, move, shed their skin, give birth, and play important roles in nature. While snakes may look strange, this fascinating book shows why they are also wonderful creatures. ...Show more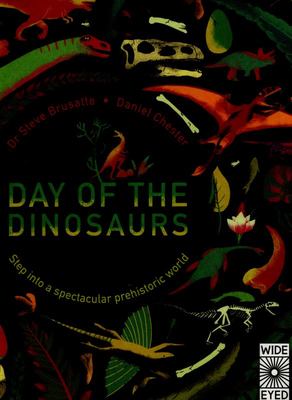 $29.99
AUD
Category: Animals & Natural World | Reading Level: Children's - Grade 3-4, Age 8-9
Learn everything you ever wanted to know about dinosaurs in this book that allows you to compare the biggest, fastest and fiercest creatures of the land, sea and sky from four different prehistoric periods: the Triassic, the early Jurassic, the Late Jurassic and the Cretaceous. Sections on diet, weapons and defence and dinosaur senses make this a comprehensive introduction to one of the earth's most successful animals. Fact-filled, fully illustrated and in an exciting large format, this is a thrilling read for any budding paleontologist. ...Show more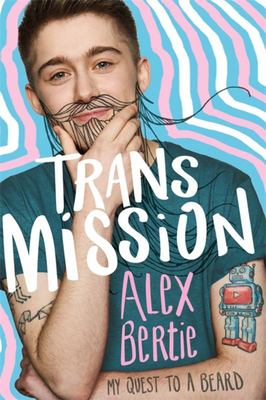 $19.99
AUD
Category: Biographies & Memoir
I guess we should start at the beginning. I was born on 2 November 1995. The doctors in the hospital took one look at my genitals and slapped an F on my birth certificate. 'F' for female, not fail - though that would actually have been kind of appropriate given present circumstances. When I was 15, I re alised I was a transgender man. That makes it sound like I suddenly had some kind of lightbulb moment. In reality, coming to grips with my identity has taken a long time. Over the last six years, I've come out to my family and friends, changed my name, battled the healthcare system, started taking male hormones and have had surgery on my chest. My quest to a beard is almost complete. This is my story. ...Show more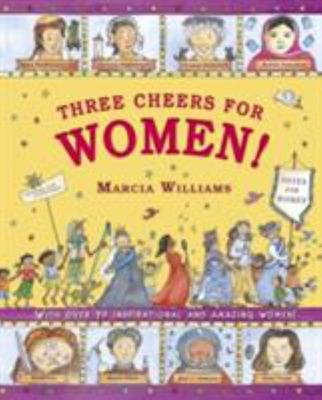 $27.99
AUD
Category: Biographies & Memoir
Join Marcia Williams as she celebrates incredible women from around the world and throughout history. From writers to warriors and astronauts to activists, discover their awesome stories and be amazed by their achievements. Featuring Cleopatra, Boudicca, Joan of Arc, Elizabeth I, Mary Wollstonecraft, J ane Austen, Florence Nightingale, Marie Curie, Eleanor Roosevelt, Amelia Earhart, Frida Kahlo, Wangari Maathai, Mae C. Jemison, Cathy Freeman and Malala, and packed with facts, quotes and jokes - hip, hip, hooray! ...Show more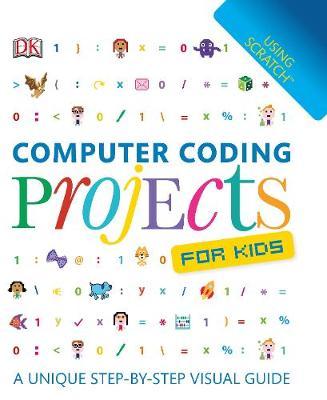 $35.00
AUD
Category: Encycopaedias, Science, Maths & reference materials | Series: Coding For Kids
Computer Coding Projects For Kids is the perfect introduction to coding for children from bestselling education author Carol Vorderman. This colourful illustrated guide uses step-by-step instructions to show kids how to build a range of amazing projects, from birthday cards to music and games, using the programming language Scratch. Activities such as creating a virtual fireworks display, simulated snowflakes, fractal art and optical illusions not only teach essential coding skills, but enable kids to have fun as they learn. Projects can be personalised and adapted to encourage creativity, and can even be shared with friends, providing a simple and fun way for kids to learn coding. CONTENTS A WHAT IS CODING? o Creative computers o Programming languages o How Scratch works o Getting Scratch o The Scratch interface o Types of project A GETTING STARTED o Cat Art o Dino Dance Party o Animal Race o Ask Gobo o Funny Faces A ART o Birthday Card o Spiralizer o Fantastic Flowers A GAMES o Tunnel of Doom o Window Cleaner A SIMULATIONS o Virtual Snow o Firework Display o Fractal Trees o Snowflake Simulator A MUSIC AND SOUND o Sprites and Sounds o Drumtastic A MINDBENDERS o The Magic Spot o Spiral-o-tron A WHAT NEXT? o Next steps o Glossary o Index o Acknowledgments ...Show more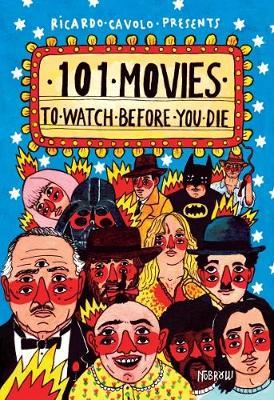 $29.99
AUD
Category: Non-fiction
Taking the form of a diary, this vibrant graphic novel takes the reader from Goodfellas to The Goonies, Harry Potter to Apocalypse Now in a zany and hilarious exploration of the movies that have shaped Cavolo's life and the lives of his generation.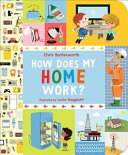 $16.99
AUD
Category: Encycopaedias, Science, Maths & reference materials
The third title in a series of process books, this stylishly illustrated book explains how our homes are supplied with electricity, water and gas. A sequel to Lunchbox: The Story of Your Food and Where Do Clothes Come From? by Chris Butterworth and Lucia Gaggiotti, this stylishly illustrated book expla ins the mechanical processes required to produce the things our homes needs to keep us happy and comfortable – electricity, water and gas. Chris Butterworth traces the journey of water, describing how it falls from the sky as rain then gets collected up in reservoirs and sent to factories to be treated and tested, before it can finally be piped to our homes. She also simply and clearly explains how electricity is made and where the gas we use in our boilers comes from. This fascinating process book succeeds in being young, child-centred and friendly, but also packs in an enormous amount of technical information. Supports KS1 Science. Includes a spread at the back on how to save energy. Colourful and quirky illustrations by Lucia Gaggiotti. ...Show more