Falastin: A Cookbook
by Sami Tamimi; Tara Wigley; Yotam Ottolenghi (foreword)
$49.99
AUD
Category: Middle Eastern/Moroccan/Jewish
FALASTIN is a love letter to Palestine, the land and its people; an evocative collection of over 110 unforgettable recipes and stories from the co-authors of Jerusalem, Ottolenghi: The Cookbook and SIMPLE. Travelling through Bethlehem, East Jerusalem, Nablus, Haifa, Akka, Nazareth, Galilee and the West Bank, Sami and Tara invite you to experience and enjoy unparalleled access to Sami's homeland. As each region has its own distinct identity and tale to tell, there are endless new flavour combinations to discover. The food is the perfect mix of traditional and contemporary, with recipes that have been handed down through the generations and reworked for a modern home kitchen, alongside dishes that have been inspired by Sami and Tara's collaborations with producers and farmers throughout Palestine. With stunning food and travel photography plus stories from unheard Palestinian voices, this innovative cookbook will transport you to this rich and complex land. So get ready to laden your table with the most delicious of foods - from abundant salads, soups and wholesome grains to fluffy breads, easy one-pot dishes and perfumed sweet treats - here are simple feasts to be shared and everyday meals to be enjoyed. These are stunning Palestinian-inspired dishes that you will want to cook, eat, fall in love with and make your own. ...Show more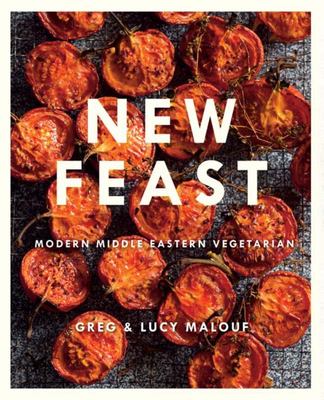 $29.99
AUD
Category: Vegetarian
RE-ISSUE WITH FRESH NEW COVER AND FLEXI FORMAT! The Middle East - from North Africa and Moorish Spain, through Turkey, Lebanon, Syria and Jordan to Iran and the Arabian Peninsula - has long had a vibrant tradition of home-style vegetarian cuisine - from their abundant fresh salads, dips and breads to a diverse collection of delicious and hearty main meals. Based on the freshest ingredients and cooked from the heart, Greg and Lucy Malouf's recipes are designed for sharing and enjoying in company. Their approach to vegetarian food comes from their love of traditional Middle Eastern flavour combinations and the importance of colour and texture. The recipes are new interpretations of Middle Eastern Food, inspired by the spirit of generosity and sharing that characterises the region. Think Glazed apple-raisin fritters, zucchini blossom and preserved lemon risotto with ricotta and parmesan or Griddled broccolini with almonds and harissa butter. With sections dedicated to butters and preserves, cooked vegetable dishes, dips and spreads, pickles and relishes, pastries, pastas, salads, grains and legumes  - this is a beautiful cookbook for anyone wanting to take vegetarian cuisine to new, flavoursome heights. Full of stunning photography of food and scenery, New Feast offers a rich and diverse compendium of recipes in a beautiful, cloth-bound package. ...Show more
Jerusalem
by Yotam Ottolenghi; Sami Tamimi
$49.99
AUD
Category: Middle Eastern/Moroccan/Jewish
Yotam Ottolenghi and Sami Tamimi are the men behind the bestselling Ottolenghi- The Cookbook. Their chain of restaurants is famous for its innovative flavours, stylish design and superb cooking. At the heart of Yotam and Sami's food is a shared home city- Jerusalem. Both were born there in the same yea r, Sami on the Arab east side and Yotam in the Jewish west. Nearly 30 years later they met in London, and discovered they shared a language, a history, and a love of great food. Jerusalem sets 100 of Yotam and Sami's inspired, accessible recipes within the cultural and religious melting pot of this diverse city. With culinary influences coming from its Muslim, Jewish, Arab, Christian and Armenian communities and with a Mediterranean climate, the range of ingredients and styles is stunning. From recipes for soups (spicy frikkeh soup with meatballs), meat and fish (chicken with caramelized onion and cardamom rice, sea bream with harissa and rose), vegetables and salads (spicy beetroot, leek and walnut salad), pulses and grains (saffron rice with barberries and pistachios), to cakes and desserts (cleme ...Show more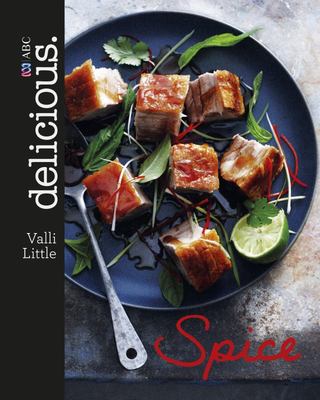 $19.99
AUD
Category: Middle Eastern/Moroccan/Jewish | Series: delicious.
This fabulous new series of small-format books is lovingly curated from the successful cookbook collection by bestselling author Valli Little and the team behind Australia's most trusted food magazine, ABC delicious. These three new books are packaged with the rich photography and beautiful design you h ave come to expect from the delicious. collection. Each contains 60 essential recipes, and is themed so you can choose the perfect gift or occasion: Indulge, for when only something sweet will do; Spice, to add a kick to your cooking; and Slow, so you can roast, bake, and savour spending time in the kitchen. And best of all, they're only bite-sized ... so you don't have to feel guilty about treating yourself to all three ...Show more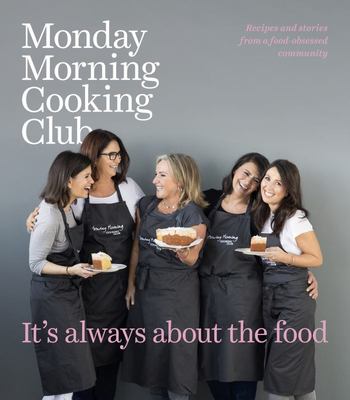 $39.99
AUD
Category: Middle Eastern/Moroccan/Jewish
The bestselling, passionate and unstoppable women of the Monday Morning Cooking Club return with their third book of much loved and favourite Jewish diaspora recipes. The Monday Morning Cooking Club started as six food-obssessed and unstoppable Jewish Sydney women who loved food, wanted to raise money for charity and wanted to create a beautiful cookbooks. These books would collect the very best recipes from their community as well as honour and share stories of immigration, survival, joy, family and connection. Two bestselling books later, and now a group of five women, the Monday Morning Cooking Club returns with a stunning third book which is the result of a two year search for recipes from the global Jewish diaspora - those much-loved dishes that have nurtured a community and have been feeding family and friends for years. It's Always About the Food is a delicious and rich, story-filled snapshot of cooking in the global Jewish diaspora, which gathers together the very best cooking and favourite recipes from the global Jewish community, reflecting the Jewish people's love for food and cooking, and the importance of the family table. This book is all about the food, flavours and the most delicious family recipes - not from a restaurant or a test kitchen, but from the heart of the home. Ultimately, in this big, fast world, food is the connective thread that joins us together, and all over the world, the ritual of cooking grounds us, connects and nurtures us. ...Show more
$49.99
AUD
Category: Middle Eastern/Moroccan/Jewish | Reading Level: 5 Cooking
Authentic Turkish cuisine and food culture from the well-loved, Turkish-born Australian restaurateur, Somer Sivrioglu. Murdoch favourite, redesigned and back in stock.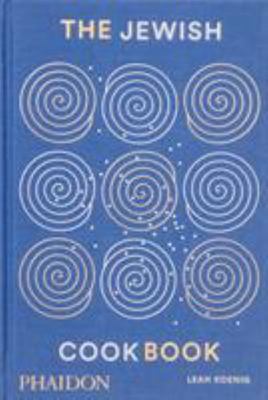 The Jewish Cookbook
by Julia Turshen (Contribution by); Leah Koenig; Jenni Ferrari-Adler (Contribution by)
$65.00
AUD
Category: Middle Eastern/Moroccan/Jewish | Reading Level: 5 Cooking
A rich trove of contemporary global Jewish cuisine, featuring hundreds of stories and recipes for home cooks everywhere The Jewish Cookbook is an inspiring celebration of the diversity and breadth of this venerable culinary tradition. A true fusion cuisine, Jewish food evolves constantly to reflect the changing geographies and ingredients of its cooks. Featuring more than 400 home-cooking recipes for everyday and holiday foods from the Middle East to the Americas, Europe, Asia, and Africa - as well as contemporary interpretations by renowned chefs including Yotam Ottolenghi, Michael Solomonov, and Alex Raij - this definitive compendium of Jewish cuisine introduces readers to recipes and culinary traditions from Jewish communities the world over, and is perfect for anyone looking to add international tastes to their table. ...Show more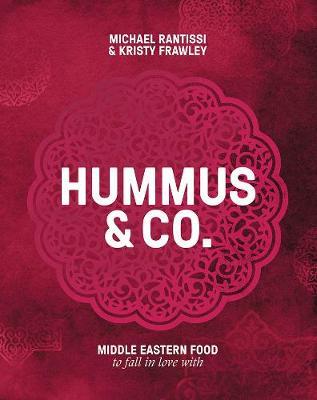 Hummus and Co
by Michael Rantissi; Kristy Frawley
$49.99
AUD
Category: Middle Eastern/Moroccan/Jewish
Let Hummus + Co invite you into its generous heart, full of love, laughter and great food for sharing with friends and family.
$55.00
AUD
Category: Middle Eastern/Moroccan/Jewish
This comprehensive cookbook captures the essence and flavors of Tel Aviv--one of the most food-obsessed cities in the Middle East and in the world. This book proves it: nowhere on the planet do you eat better than in Tel Aviv. This lavishly photographed cookbook focuses on the colorful streets of this M iddle Eastern city. Find recipes for Tel Aviv's unsurpassed fast food like hummus, falafel, shakshuka, and sabich, the popular Israeli sandwich. On these pages you'll also see dishes common to the city's infinite restaurants, where chefs make poetic use of the eating traditions of their immigrant population and Arab neighbors. The result of this creative freedom is a fusion kitchen without rules and taboos.   Nowhere is life celebrated more exuberantly than in Tel Aviv, the happiest and most progressive city in the Middle East. This coastal city is paradise on earth: great weather all year round, beautiful beaches, leading museums, unique architecture, and a flourishing economy. The inhabitants are handsome, young, and creative, and radiate an unbridled zest for life. This zest is captured in the incredible location photography throughout TLV.   This is a cookbook, narrative, and photo essay in one beautiful volume. One day with this book in your possession, and you'll be booking a ticket to TLV as soon as humanly possible. ...Show more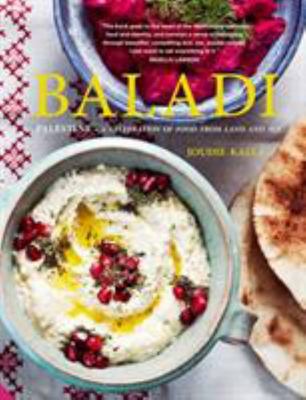 $49.99
AUD
Category: Middle Eastern/Moroccan/Jewish
'An important cuisine and culinary tradition that needs to be understood, celebrated, and enjoyed.' Anthony Bourdain   'This book goes to the heart of the relationship between food and identity, and conveys a sense of belonging through beautiful, compelling and, yes, joyous recipes. I just want to eat everything in it.' Nigella Lawson Joudie Kalla‭, ‬author of the bestselling‭ ‬Palestine on a Plate‭, ‬introduces readers to more of the Middle East's best-kept secret‭ ‬-‭ ‬Palestinian cuisine‭.‬ 'Baladi'‭ ‬means‭ ‬'my home‭, ‬my land‭, ‬my country'‭, ‬and Joudie once again pays homage to her homeland of Palestine by showcasing the wide-ranging‭, ‬vibrant and truly delicious dishes of this country‭.‬ Baladi‭ ‬features recipes that are broadly categorized according to the differing environments they primarily hail from‭, ‬such as the land‭, ‬the sea‭, ‬the forest‭, ‬the orchard‭. ‬Experience the wonderful flavours of Palestine through‭ ‬daoud basha‭ (‬lamb meatballs cooked in a tamarind and tomato sauce served with caramelized onions and vermicelli rice‭), ‬fatayer sabanekh‭ (‬spinach‭, ‬sumac and onion patties‭), ‬samak makli‭ (‬fried fish selection with courgette‭, ‬mint and yoghurt dip‭), ‬atayef‭ (‬soft pancakes filled with cream‭, ‬cheese or nuts in an orange blossom sugar syrup‭), ‬and many more sensational recipes‭.‬ Dishes are designed to complement one another‭, ‬and Joudie explains which work well together as a meal‭, ‬as well as the varied and‭ ‬diverse origins of the recipes‭. ‬At the end of the day she takes an entirely flexible approach‭, ‬using influences from her homeland to create new dishes‭, ‬and bringing her own twist to more traditional recipes‭.‬ ...Show more
$55.00
AUD
Category: Middle Eastern/Moroccan/Jewish | Reading Level: 5 Cooking
SUQAR (which means 'sugar' in Arabic) shares the secrets of more than 100 sweet treats inspired by Middle Eastern flavours - ranging from puddings and pastries, to ice creams, cookies, cakes, confectionary, fruity desserts and drinks. The traditional time to eat sweets in the Middle East is not after m eals (when fruit is served) but at breakfast, with coffee in between meals or on religious holidays and special occasions. The repertoire of these dishes is vast and varied. In SUQAR, acclaimed chef Greg Malouf and writing partner Lucy Malouf share the best and most delectable sweet treats from the region (alongside some personal favourites and tried-and-tested creations from Greg's restaurant kitchens). The recipes merge the spices, flavours and scents of Greg's childhood with the influence of Greg's training in the West to create dishes in Greg's signature Modern Middle Eastern style. The book's ten chapters cover: Fruit; Dairy; Frozen; Cakes; Cookies; Pastries; Doughnuts, Fritters & Pancakes; Halvas & Confectionery; Preserves; and Drinks. Accompanied by beautiful photography and illustrations, SUQAR is a journey through the sweets of the Middle East. ...Show more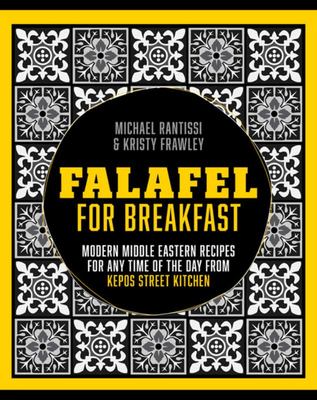 $49.99
AUD
Category: Middle Eastern/Moroccan/Jewish
130 accessible recipes that opens up a world of Middle Eastern flavours and ingredients for the contemporary home cook.