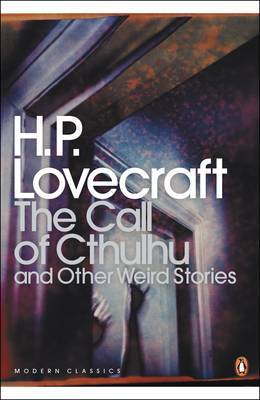 $24.95
AUD
Category: Horror & Ghost stories
H P Lovecraft is credited with reinventing the horror genre in the twentieth century. In this volume, Lovecraft's preeminent interpreter, S T Joshi, presents a selection of the master's fiction. These stories reveal the development of Lovecraft's mesmerizing narrative style and establish him as a canoni cal - and visionary - American writer. ...Show more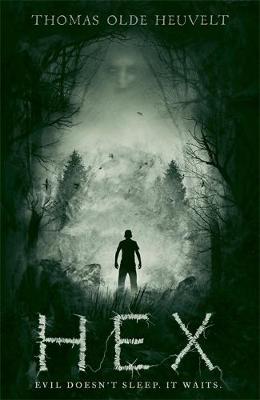 Hex
by Thomas Olde Heuvelt
$32.99
AUD
Category: Horror & Ghost stories
Whoever is born here, is doomed to stay until death. Whoever comes to stay, never leaves. Welcome to Black Spring, the seemingly picturesque Hudson Valley town haunted by the Black Rock Witch, a seventeenth-century woman whose eyes and mouth are sewn shut. Blind and silenced, she walks the streets and enters homes at will. She stands next to children's beds for nights on end. So accustomed to her have the townsfolk become that they often forget she's there. Or what a threat she poses. Because if the stitches are ever cut open, the story goes, the whole town will die. The curse must not be allowed to spread. The elders of Black Spring have used high-tech surveillance to quarantine the town. Frustrated with being kept in lockdown, the town's teenagers decide to break the strict regulations and go viral with the haunting. But, in so doing, they send the town spiraling into a dark nightmare. ...Show more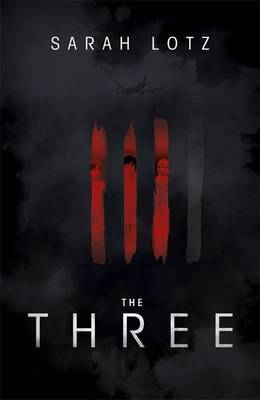 $29.99
AUD
Category: Horror & Ghost stories
Lost meets The Passage in this incredible new thriller, for all fans of The Shining Girls and Stephen King. They're here ...The boy. The boy watch the boy watch the dead people oh Lordy there's so many ...They're coming for me now. We're all going soon. All of us. Pastor Len warn them that the boy he's not to-- The last words of Pamela May Donald (1961 - 2012) Black Thursday. The day that will never be forgotten. The day that four passenger planes crash, at almost exactly the same moment, at four different points around the globe. There are only four survivors. Three are children, who emerge from the wreckage seemingly unhurt. But they are not unchanged. And the fourth is Pamela May Donald, who lives just long enough to record a voice message on her phone. A message that will change the world. The message is a warning. ...Show more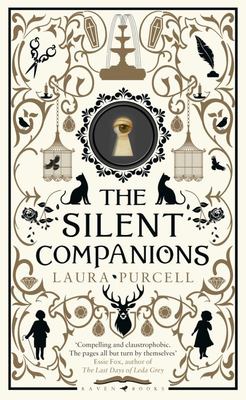 $22.99
AUD
Category: Horror & Ghost stories | Reading Level: very good
"A perfect read for a winter night . . . An intriguing, nuanced and genuinely eerie slice of Victorian gothic." --The Guardian Some doors are locked for a reason. When Elsie married handsome young heir Rupert Bainbridge, she believed she was destined for a life of luxury. But pregnant and widowed just w eeks after their wedding, with her new servants resentful and the local villagers actively hostile, Elsie has only her late husband's awkward cousin for company. Or so she thinks. Inside her new home lies a locked door, beyond which is a painted wooden figure--a silent companion--that bears a striking resemblance to Elsie herself. The residents of the estate are terrified of the figure, but Elsie tries to shrug this off as simple superstition--that is, until she notices the figure's eyes following her. A Victorian ghost story that evokes a most unsettling kind of fear, The Silent Companions is a tale that creeps its way through the consciousness in ways you least expect--much like the companions themselves. "If The Silent Companions lands on your night table, don't plan on leaving your bed anytime soon." --Lyndsay Faye, bestselling author of Jane Steele ...Show more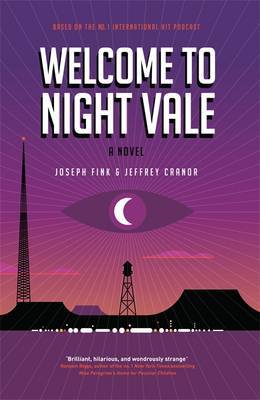 $29.99
AUD
Category: Horror & Ghost stories
Located in a nameless desert somewhere in the great American Southwest, Night Vale is a small town where ghosts, angels, aliens and government conspiracies are all commonplace parts of everyday life. It is here that the lives of two women, with two mysteries, will converge. Nineteen-year-old Night Vale pawn shop owner Jackie Fierro is given a paper marked 'KING CITY' by a mysterious man in a tan jacket. She can't seem to get the paper to leave her hand, and no one who meets this man can remember anything about him. Jackie is determined to uncover the mystery of King City before she herself unravels.Diane Crayton's son, Josh, is moody and also a shape shifter. And lately Diane's started to see her son's father everywhere she goes, looking the same as the day he left years earlier. Josh, looking different every time Diane sees him, shows a stronger and stronger interest in his estranged father, leading to a disaster Diane can see coming, even as she is helpless to prevent it.Diane's search to reconnect with her son and Jackie's search for her former routine life collide as they find themselves coming back to two words: 'KING CITY'. It is King City that holds the key to both of their mysteries, and their futures . . . if they can ever find it. ...Show more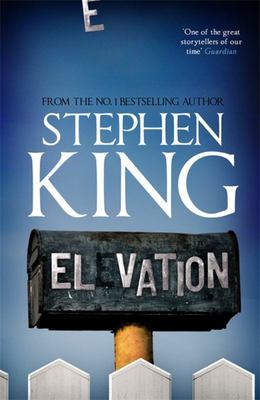 $29.99
AUD
Category: Horror & Ghost stories
Stephen King reads his latest novel--plus a bonus story, "Laurie," unavailable in book form! Set in the fictional town of Castle Rock, Maine The latest from legendary master storyteller Stephen King, a riveting, extraordinarily eerie, and moving story about a man whose mysterious affliction brings a s mall town together--a timely, upbeat tale about finding common ground despite deep-rooted differences. Although Scott Carey doesn't look any different, he's been steadily losing weight. There are a couple of other odd things, too. He weighs the same in his clothes and out of them, no matter how heavy they are. Scott doesn't want to be poked and prodded. He mostly just wants someone else to know, and he trusts Doctor Bob Ellis. In the small town of Castle Rock, the setting of many of King's most iconic stories, Scott is engaged in a low grade--but escalating--battle with the lesbians next door whose dog regularly drops his business on Scott's lawn. One of the women is friendly; the other, cold as ice. Both are trying to launch a new restaurant, but the people of Castle Rock want no part of a gay married couple, and the place is in trouble. When Scott finally understands the prejudices they face--including his own--he tries to help. Unlikely alliances, the annual foot race, and the mystery of Scott's affliction bring out the best in people who have indulged the worst in themselves and others. From Stephen King, our "most precious renewable resource, like Shakespeare in the malleability of his work" (The Guardian), Elevation is an antidote to our divisive culture, as gloriously joyful (with a twinge of deep sadness) as "It's a Wonderful Life." ...Show more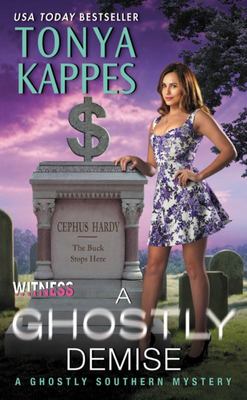 $12.99
AUD
Category: Horror & Ghost stories | Series: Ghostly Southern Mysteries Ser.
The prodigal father returns--but this ghost is no holy spirit When she runs into her friend's deadbeat dad at the local deli, undertaker Emma Lee Raines can't wait to tell Mary Anna Hardy that he's back in Sleepy Hollow, Kentucky, after five long years. Cephus Hardy may have been the town drunk, but he didn't disappear on an epic bender like everyone thought: He was murdered. And he's heard that Emma Lee's been helping lost souls move on to that great big party in the sky. Why do ghosts always bother Emma Lee at the worst times? Her granny's mayoral campaign is in high gear, a carnival is taking over the town square, and her hunky boyfriend, Sheriff Jack Henry Ross, is stuck wrestling runaway goats. Besides, Cephus has no clue whodunit...unless it was one of Mrs. Hardy's not-so-secret admirers. All roads lead Emma Lee to that carnival--and a killer who isn't clowning around. ...Show more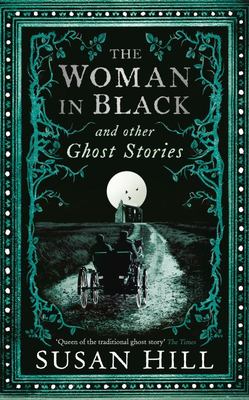 $29.99
AUD
Category: Horror & Ghost stories | Series: The Susan Hill Collection
'No one chills the blood like Susan Hill' Daily Telegraph From the horrifying secret of Eel Marsh House in The Woman in Black to the supernatural terror unleashed by spiteful Leonora van Vorst in Dolly and the deadly danger posed by Professor Parmitter's painting of Venice in The Man in the Picture, Sus an Hill's ghost stories never fail to raise the hairs on the back of your neck and keep you turning the pages long past midnight. Here, collected together for the first time - and also including the bestselling Printers Devil Court and The Small Hand - are all of Susan Hill's spinechilling stories of murder, magic and mayhem. Read on if you dare ... ...Show more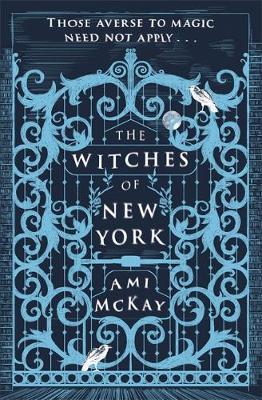 $32.99
AUD
Category: Horror & Ghost stories
The year is 1880. Two hundred years after the trials in Salem, Adelaide Thom (Moth from The Virgin Cure) has left her life in the sideshow to open a tea shop with another young woman who feels it's finally safe enough to describe herself as a witch: a former medical student and gardien de sorts (keeper of spells), Eleanor St. Clair. Together they cater to Manhattan's high society ladies, specializing in cures, palmistry and potions--and in guarding the secrets of their clients. All is well until one bright September afternoon, when an enchanting young woman named Beatrice Dunn arrives at their door seeking employment. Beatrice soon becomes indispensable as Eleanor's apprentice, but her new life with the witches is marred by strange occurrences. She sees things no one else can see. She hears voices no one else can hear. Objects appear out of thin air, as if gifts from the dead. Has she been touched by magic or is she simply losing her mind? Eleanor wants to tread lightly and respect the magic manifest in the girl, but Adelaide sees a business opportunity. Working with Dr. Quinn Brody, a talented alienist, she submits Beatrice to a series of tests to see if she truly can talk to spirits. Amidst the witches' tug-of-war over what's best for her, Beatrice disappears, leaving them to wonder whether it was by choice or by force. As Adelaide and Eleanor begin the desperate search for Beatrice, they're confronted by accusations and spectres from their own pasts. In a time when women were corseted, confined and committed for merely speaking their minds, were any of them safe? ...Show more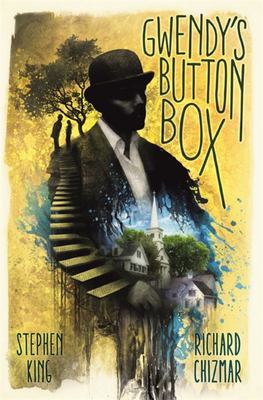 $26.99
AUD
Category: Horror & Ghost stories | Reading Level: very good
'A resonant novella set in one of King's signature locales: the small town of Castle Rock, Maine' Washington PostThe little town of CASTLE ROCK, MAINE has witnessed some strange events and unusual visitors over the years, but there is one story that has never been told...until now.There are three ways u p to Castle View from the town of Castle Rock: Route 117, Pleasant Road, and the Suicide Stairs. Every day in the summer of 1974 twelve-year-old Gwendy Peterson has taken the stairs, which are held by strong (if time-rusted) iron bolts and zig-zag up the cliffside.At the top of the stairs, Gwendy catches her breath and listens to the shouts of the kids on the playground. From a bit farther away comes the chink of an aluminum bat hitting a baseball as the Senior League kids practice for the Labor Day charity game.One day, a stranger calls to Gwendy: 'Hey, girl. Come on over here for a bit. We ought to palaver, you and me.'On a bench in the shade sits a man in black jeans, a black suit coat, and a white shirt unbuttoned at the top. On his head is a small neat black hat. The time will come when Gwendy has nightmares about that hat...Journey back to Castle Rock in this chilling new novella by Stephen King, bestselling author of The Bazaar of Bad Dreams, and Richard Chizmar, award-winning author of A Long December. ...Show more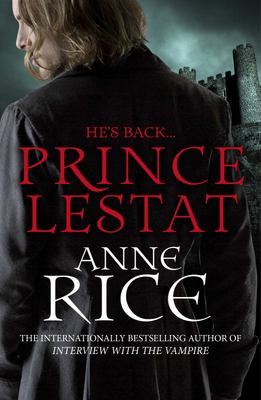 $19.99
AUD
Category: Horror & Ghost stories | Series: The\Vampire Chronicles Ser.
The vampire world is in crisis - their kind have been proliferating out of control and, thanks to technologies undreamed of in previous centuries, they can communicate as never before. Roused from their earth-bound slumber, ancient ones are in thrall to the Voice- which commands that they burn fledgling vampires in cities from Paris to Mumbai, Hong Kong to Kyoto and San Francisco. Immolations, huge massacres, have commenced all over the world. Who - or what - is the Voice? What does it desire, and why? There is only one vampire, only one blood drinker, truly known to the entire world of the Undead. Will the dazzling hero-wanderer, the dangerous rebel-outlaw Lestat heed the call to unite the Children of Darkness as they face this new twilight? Anne Rice's epic, luxuriant, fiercely ambitious new novel brings together all the worlds and beings of the legendary Vampire Chronicles, from present-day New York and Ancient Egypt to fourth-century Carthage and Renaissance Venice; from Louis de Pointe du Lac; Armand the eternally young; Mekare and Maharet; to Pandora and Flavius; David Talbot, vampire and ultimate fixer from the Secret Talamasca; and Marius, the true child of the Millennia. It also introduces many other seductive supernatural creatures, and heralds significant new blood. ...Show more
$19.99
AUD
Category: Horror & Ghost stories | Series: The\Passage Trilogy | Reading Level: good
PRE LOVED - NEW YORK TIMES BESTSELLER - SOON TO BE A FOX TV SERIES - This thrilling novel kicks off what Stephen King calls "a trilogy that will stand as one of the great achievements in American fantasy fiction."   NAMED ONE OF THE TEN BEST NOVELS OF THE YEAR BY TIME AND ONE OF THE BEST BOOKS OF THE YE AR BY The Washington Post - Esquire - U.S. News & World Report - NPR/On Point - St. Louis Post-Dispatch - BookPage - Library Journal "It happened fast. Thirty-two minutes for one world to die, another to be born."   An epic and gripping tale of catastrophe and survival, The Passage is the story of Amy--abandoned by her mother at the age of six, pursued and then imprisoned by the shadowy figures behind a government experiment of apocalyptic proportions. But Special Agent Brad Wolgast, the lawman sent to track her down, is disarmed by the curiously quiet girl and risks everything to save her. As the experiment goes nightmarishly wrong, Wolgast secures her escape--but he can't stop society's collapse. And as Amy walks alone, across miles and decades, into a future dark with violence and despair, she is filled with the mysterious and terrifying knowledge that only she has the power to save the ruined world.   Look for the entire Passage trilogy: THE PASSAGE - THE TWELVE - THE CITY OF MIRRORS   Praise for The Passage   " A] blockbuster."--The New York Times Book Review   "Mythic storytelling."--San Francisco Chronicle   "Magnificent . . . Cronin has taken his literary gifts, and he has weaponized them. . . . The Passage can stand proudly next to Stephen King's apocalyptic masterpiece The Stand, but a closer match would be Cormac McCarthy's The Road: a story about human beings trying to generate new hope in a world from which all hope has long since been burnt."--Time   "The type of big, engrossing read that will have you leaving the lights on late into the night."--The Dallas Morning News   "Addictive."--Men's Journal   "Cronin's unguessable plot and appealing characters will seize your heart and mind."--Parade ...Show more