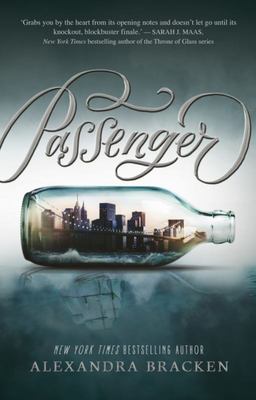 $19.99
AUD
Category: Historical | Series: Passenger
"Expert . . . Passenger succeeds as an adventure, as a romance and as a comparison of cultural norms." -New York Times Book Review "Riveting, romantic... Fans of Outlander will see so much of Claire in Etta, who holds a smart and headstrong lens to history. I can't wait to voyage through the next volume ." -Victoria Aveyard, New York Times #1 best-selling author of Red Queen"Ambitious and exquisite." -Sarah J. Maas, New York Times #1 best-selling author of the A Court of Thorns and Roses series In one devastating night, violin prodigy Etta Spencer loses everything she knows and loves. Thrust into an unfamiliar world by a stranger with a dangerous agenda, Etta is certain of only one thing: she has traveled not just miles, but years from home. And she's inherited a legacy she knows nothing about from a family whose existence she's never heard of. Until now.   Nicholas Carter is content with his life at sea, free from the Ironwoods-a powerful family in the Colonies-and the servitude he's known at their hands. But with the arrival of an unusual passenger on his ship comes the insistent pull of the past that he can't escape and the family that won't let him go so easily. Now the Ironwoods are searching for a stolen object of untold value, one they believe only Etta, his passenger, can find. In order to protect her, Nick must ensure she brings it back to them-whether she wants to or not. Together, Etta and Nicholas embark on a perilous journey across centuries and continents, piecing together clues left behind by the traveler who will do anything to keep the object out of the Ironwoods' grasp. But as they get closer to the truth of their search, and the deadly game the Ironwoods are playing, treacherous forces threaten to separate Etta not only from Nicholas but from her path home? forever. ...Show more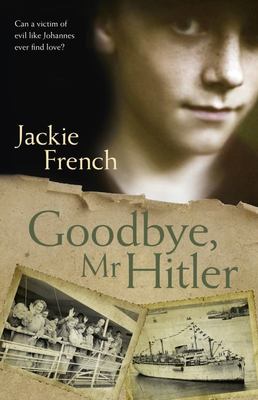 $16.99
AUD
Category: Historical | Series: The Matilda Saga
Third title following on from the award-winning and best-selling HITLER'S DAUGHTER and PENNIES FOR HITLER. Ages: 10 years + This is the story of Johannes, and Frau Timmins, and the strange girl now known as 'Helga'. It is also the story of how they survived the death camps, the vast wilderness faced by refugees in World War Two, and how they eventually found happiness in Australia. The final title in the multi award-winning Hitler series, this compelling story follows on from Heidi's story in Hitler's Daughter and Georg's in Pennies for Hitler, and shows us that evil must be fought and won. But once you've won, the hardest and most necessary battle is to understand and forgive. And to learn how to love and live again. Ages: 10 years+ ...Show more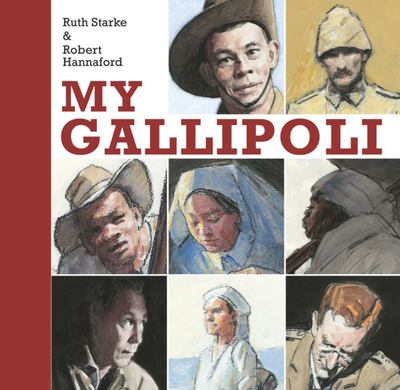 $29.99
AUD
Category: Historical
From the shores of Anzac Cove to the heights of Chunuk Bair, from Cape Helles to Gurkha Bluff, the Gallipoli Peninsula was the place where thousands of men from sixteen nations fought, suffered, endured or died during the eight months of occupation in 1915. For each of them, their families and their nur ses, Gallipoli meant something different. Their voices emerge from the landscape and across the decades with stories of courage, valour, despair and loss. ...Show more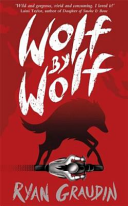 $19.99
AUD
Category: Historical
"Her story begins on a train." The year is 1956, and the Axis powers of the Third Reich and Imperial Japan rule. To commemorate their Great Victory, they host the Axis Tour: an annual motorcycle race across their conjoined continents. The prize? An audience with the highly reclusive Adolf Hitler at the Victor's ball in Tokyo. Yael, a former death camp prisoner, has witnessed too much suffering, and the five wolves tattooed on her arm are a constant reminder of the loved ones she lost. The resistance has given Yael one goal: Win the race and kill Hitler. A survivor of painful human experimentation, Yael has the power to skinshift and must complete her mission by impersonating last year's only female racer, Adele Wolfe. This deception becomes more difficult when Felix, Adele's twin brother, and Luka, her former love interest, enter the race and watch Yael's every move. But as Yael grows closer to the other competitors, can she be as ruthless as she needs to be to avoid discovery and stay true to her mission? From the author of "The Walled City" comes a fast-paced and innovative novel that will leave you breathless. ...Show more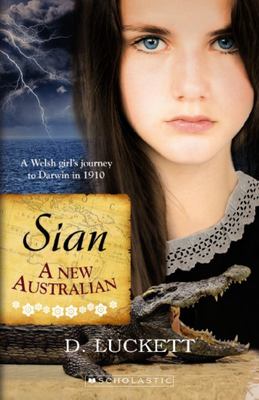 $15.99
AUD
Category: Historical | Series: A New Australian Ser.
Sian is the unlucky thirteenth child in a Welsh coalminers family. Life is hard; her mother died after giving birth to her and her father is grief-stricken. Sians eldest sister hatches a plan to take them both far away, to find a better life. It will be a long voyage across the ocean, but Sian is lookin g forward to a new start in a country where the sun shines and she can go to school every day instead of picking coal scraps for pennies. The only problem is, no one must know about the great journey they are about to take ... ...Show more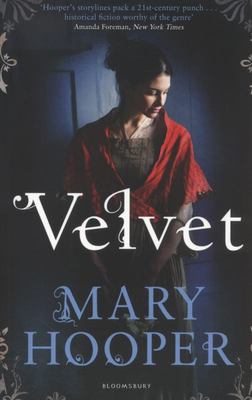 Velvet
by Mary Hooper
$15.99
AUD
Category: Historical | Reading Level: From 12
Velvet is a laundress in a Victorian steam laundry. With both her mother and father dead, she is an orphan and has to rely upon her own wits to make a living. The laundry's work is back-breaking and Velvet is desperate to create a better life for herself. Then Velvet is noticed by Madame Savoya, a famed medium, who asks Velvet to come to work for her. Velvet is dazzled at first by the young yet beautifully dressed and bejewelled Madame. But soon Velvet realises that Madame Savoya is not all that she says she is, and Velvet's very life is in danger ...A romantic and thrillingly exciting new novel from an acclaimed and much loved historical writer for teens. ...Show more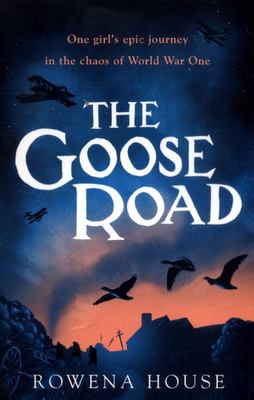 $16.99
AUD
Category: Historical | Reading Level: very good
A debut novel about one girl's remarkable journey across France during WWI. France 1916. Angélique Lacroix is haymaking when the postman delivers the news: her father is dead, killed on a distant battlefield. She makes herself a promise: the farm will remain exactly the same until her beloved older brot her comes home from the Front. "I think of it like a magical spell. If I can stop time, if nothing ever changes, then maybe he won't change either." But a storm ruins the harvest, her mother falls ill and then the requisition appears... In a last-ditch attempt to save the farm from bankruptcy, Angélique embarks on a journey across France with her brother's flock of magnificent Toulouse geese. ...Show more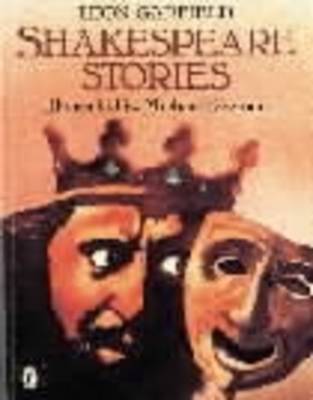 $35.00
AUD
Category: Historical | Reading Level: From 2 to 12
Contains twelve Shakespeare plays in narrative form. This book presents an introduction to Shakespeare for the young.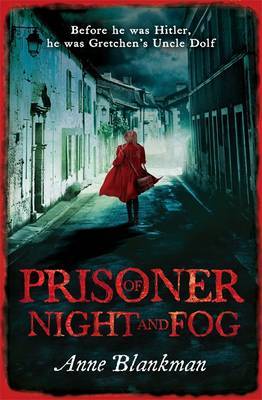 $19.99
AUD
Category: Historical
An explosive, fast-paced thriller set in Nazi Germany, perfect for readers who enjoyed THE BOOK THIEF. 'It's terrifying and incredible to think how much of this story is true' Elizabeth Wein, author of CODE NAME VERITY. Gretchen Muller has, as best she can, dealt with the horrors of her family's past. H er father, a senior Nazi officer, died to save the life of their leader, Adolf Hitler. And now Germany has the chance to be great once more. Swept up in the excitement and passion of life in Munich in 1931, seventeen-year-old Gretchen has embraced the life laid out for her by that leader, her 'Uncle Dolf'. But the secrets of the past cannot be silenced forever. When Gretchen receives a letter from an anonymous sender claiming to have more information about her father's death, she becomes swept up in a desperate and dangerous search for the truth. With the full might of the ever-powerful Nazi party on her tail, it is a race that will risk everything she has and change her life forever... ...Show more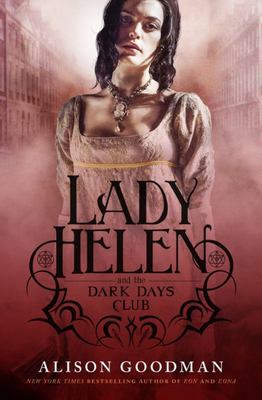 $19.99
AUD
Category: Historical | Series: Lady Helen
A tantalising new trilogy set in Regency London from the award-winning author of EON and EONA. Ages: 14+ London, April 1812. Lady Helen Wrexhall is set to make her debut at the court of Queen Charlotte and officially step into polite Regency society and the marriage mart. Little does Helen know that s tep will take her from the opulent drawing rooms of Mayfair and the bright lights of Vauxhall Gardens into a shadowy world of missing housemaids and demonic conspiracies.   Standing between those two worlds is Lord Carlston, a man of ruined reputation and brusque manners. He believes Helen has a destiny beyond the ballroom; a sacred and secret duty. Helen is not so sure, especially when she discovers that nothing around her is quite as it seems, including the enigmatic Lord Carlston.   Against a backdrop of whispered secrets in St James's Palace, soirees with Lord Byron and morning calls from Beau Brummell, Lady Helen and the Dark Days Club is a delightfully dangerous adventure of self-discovery and dark choices that must be made ... whatever the consequences. Ages: 14+ ...Show more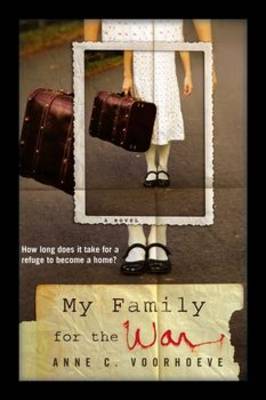 $12.99
AUD
Category: Historical
At the start of World War II, ten-year-old Franziska Mangold is torn from her family when she boards the kindertransport in Berlin, the train that secretly took nearly 10,000 children out of Nazi territory to safety in England. Taken in by strangers, Frances (as she is now called) courageously pieces to gether a new life for herself. But what will happen to her when she is finally reunited with her family, now that she's a stranger herself after seven years of war? ...Show more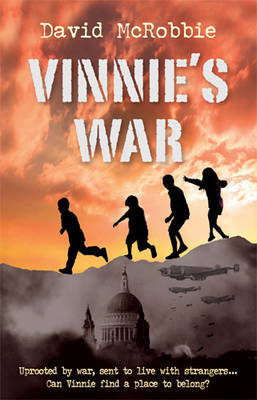 $15.99
AUD
Category: Historical
When Vinnie is sent away from the bombs in London, he has no idea what awaits him. All he has left of his old life is his harmonica. On the train, Vinnie meets fierce Kathleen, sweet Joey and gangly Dobbs. The evacuee children find themselves thrown together in the country town of Netterfold, which seem s beautiful and peaceful - until they meet the locals. There is a war raging across Europe, but Vinnie and his friends soon find they have their own war to fight as they face up to terrifying teachers, bad billets, and hostile neighbourhood kids who set out to make their lives as 'vaccies' miserable. And when things start to go missing, they discover that there are mysteries lurking in Netterfold's shadows, just waiting to be solved...Through music and friendship, can Vinnie make peace and finally find a place where he belongs? ...Show more