$27.99
AUD
Category: Graphic novel
To the millions of readers who fell in love with R J Palacio's Wonder, Julian is best-known as Auggie Pullman's classroom bully. White Bird reveals a new side to Julian's story, as Julian discovers the moving and powerful tale of his grandmother, who was hidden from the Nazis as a young Jewish girl in o ccupied France during the Second World War. An unforgettable, unputdownable story about strength, courage and the power of kindness to change hearts, build bridges, and even save lives, from the globally bestselling author of Wonder. ...Show more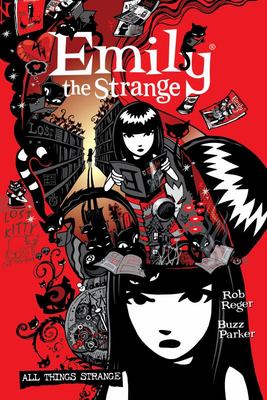 $52.99
AUD
Category: Graphic novel
Emily is not your ordinary thirteen-year-old girl-she's got a razor-sharp wit as dark as her jet-black hair, a posse of moody black cats, and famous friends in very odd places! The Complete Emily the Strange- All Things Strange collects all three volumes of Emily the Strange in a brand new paperback! It 's a perfect time to be strange. Collects Emily the Strange Volumes 1-3. ...Show more
$22.99
AUD
Category: Graphic novel | Series: Heartstopper
Boy meets boy. Boys become friends. Boys fall in love. An LGBTQ+ graphic novel about life, love, and everything that happens in between: this is the second volume of HEARTSTOPPER, for fans of The Art of Being Normal, Holly Bourne and Love, Simon. Nick and Charlie are best friends. Nick knows Charlie's g ay, and Charlie is sure that Nick isn't. But love works in surprising ways, and Nick is discovering all kinds of things about his friends, his family ... and himself. Heartstopper is about friendship, loyalty and mental illness. It encompasses all the small stories of Nick and Charlie's lives that together make up something larger, which speaks to all of us. This is the second volume of Heartstopper, with more to come. ...Show more
$29.99
AUD
Category: Picture Books
'The best art gives a voice to the voiceless parts of our lives, and Small Things does so with heartfelt precision.' Shaun Tan..An ordinary boy in an ordinary world...With no words, only illustrations, Small Things tells the story of a boy who feels alone with his worries, but who learns that help is al ways close by...A universal story, told simply and with breathtaking beauty, about dealing with sadness, anxiety, depression, heartache or loss, and finding your way in the world. ...Show more
$22.99
AUD
Category: Graphic novel | Series: Heartstopper
Boy meets boy. Boys become friends. Boys fall in love. An LGBTQ+ graphic novel about life, love, and everything that happens in between: this is the third volume of HEARTSTOPPER, for fans of The Art of Being Normal, Holly Bourne and Love, Simon. Charlie didn't think Nick could ever like him back, but no w they're officially boyfriends. Nick's even found the courage to come out to his mum. But coming out isn't just something that happens once - there's Nick's older brother, and a school trip to Paris, not to mention all the other friends and family - and life can be hard, even with someone who loves you by your side. As their feelings for each other get more serious, Charlie and Nick will need each other more than ever before. Heartstopper is about love, friendship, loyalty and mental illness. It encompasses all the small stories of Nick and Charlie's lives that together make up something larger, which speaks to all of us. 'The queer graphic novel we wished we had at high school.' Gay Times This is the third volume of Heartstopper, with more to come. ...Show more
$22.99
AUD
Category: Graphic novel | Series: Heartstopper
Boy meets boy. Boys become friends. Boys fall in love. An LGBTQ+ graphic novel about life, love, and everything that happens in between - for fans of The Art of Being Normal, Holly Bourne and Love, Simon. Charlie and Nick are at the same school, but they've never met ... until one day when they're made to sit together. They quickly become friends, and soon Charlie is falling hard for Nick, even though he doesn't think he has a chance. But love works in surprising ways, and Nick is more interested in Charlie than either of them realised. Heartstopper is about love, friendship, loyalty and mental illness. It encompasses all the small stories of Nick and Charlie's lives that together make up something larger, which speaks to all of us. This is the first volume of Heartstopper, with more to come. ...Show more
$64.99
AUD
Category: Graphic novel
In an alternate world where the mere presence of American superheroes changed history, the US won the Vietnam War, Nixon is still president, and the cold war is in full effect. Watchmen begins as a murder-mystery, but soon unfolds into a planet-altering conspiracy. As the resolution comes to a head, the unlikely group of reunited heroes - Rorschach, Nite Owl, Silk Spectre, Dr. Manhattan and Ozymandias - have to test the limits of their convictions and ask themselves where the true line is between good and evil. In the mid-eighties, Alan Moore and Dave Gibbons created Watchmen, changing the course of comics' history and essentially remaking how popular culture perceived the genre. Popularly cited as the point where comics came of age, Watchmen's sophisticated take on superheroes has been universally acclaimed for its psychological depth and realism. Watchmen is collected here in a deluxe hardcover, with sketches, extra bonus material, and a new Introduction by series artist Dave Gibbons. ...Show more
$35.00
AUD
Category: Graphic novel | Series: The Sandman
New York Timesbest-selling author Neil Gaiman's transcendent series THE SANDMAN is often hailed as the definitive Vertigo title and one of the finest achievements in graphic storytelling. Gaiman created an unforgettable tale of the forces that exist beyond life and death by weaving ancient mythology, fo lklore and fairy tales with his own distinct narrative vision. In PRELUDES & NOCTURNES, an occultist attempting to capture Death to bargain for eternal life traps her younger brother Dream instead. After his 70 year imprisonment and eventual escape, Dream, also known as Morpheus, goes on a quest for his lost objects of power. On his arduous journey Morpheus encounters Lucifer, John Constantine, and an all-powerful madman. This book also includes the story "The Sound of Her Wings," which introduces us to the pragmatic and perky goth girl Death. Collects THE SANDMAN #1-8. ...Show more
$39.99
AUD
Category: Graphic novel
In an alternate world where the mere presence of American superheroes changed history, the US won the Vietnam War, Nixon is still president, and the cold war is in full effect. Watchmen begins as a murder-mystery, but soon unfolds into a planet-altering conspiracy. As the resolution comes to a head, the unlikely group of reunited heroes - Rorschach, Nite Owl, Silk Spectre, Dr. Manhattan and Ozymandias - have to test the limits of their convictions and ask themselves where the true line is between good and evil. In the mid-eighties, Alan Moore and Dave Gibbons created Watchmen, changing the course of comics' history and essentially remaking how popular culture perceived the genre. Popularly cited as the point where comics came of age, Watchmen's sophisticated take on superheroes has been universally acclaimed for its psychological depth and realism. Watchmen is collected here with a new cover, sketches, extra bonus material, and a new introduction by series artist Dave Gibbons. ...Show more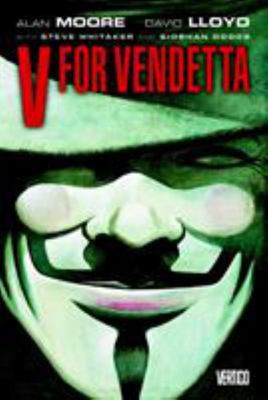 $35.00
AUD
Category: Graphic novel
A new trade paperback edition of the graphic novel that inspired the hit movie! A powerful story about loss of freedom and individuality, V FOR VENDETTA takes place in a totalitarian England following a devastating war that changed the face of the planet. In a world without political freedom, personal f reedom and precious little faith in anything comes a mysterious man in a white porcelain mask who fights political oppressors through terrorism and seemingly absurd acts. It's a gripping tale of the blurred lines between ideological good and evil. This new trade paperbackedition features the improved production values and coloring from the 2005 hardcover. ...Show more
$32.99
AUD
Category: Graphic novel | Series: The Adventure Zone Ser.
START YOUR ENGINES, friends, as we hit the road again with Taako, Magnus and Merle, the beloved agents of chaos from the #1 New York Times Bestselling books The Adventure Zone: Here There Be Gerblins and The Adventure Zone: Murder on the Rockport Limited. Our boys have gone full-time at the Bureau of Ba lance, and their next assignment is a real thorny one: apprehending The Raven, a master thief who's tapped into the power of a Grand Relic to ransack the city of Goldcliff. Local life-saver Lieutenant Hurley pulls them out of the woods, only to throw them headlong into the world of battle wagon racing, Goldcliff's favorite high-stakes low-legality sport and The Raven's chosen battlefield. Will the boys and Hurley be able to reclaim the Relic and pull The Raven back from the brink, or will they get lost in the weeds? Based on the beloved blockbuster podcast where three brothers and their dad play a tabletop RPG in real time, The Adventure Zone: Petals to the Metal has it all: blossoming new friendships, pining for outlaw lovers, and a rollicking race you can root for! ...Show more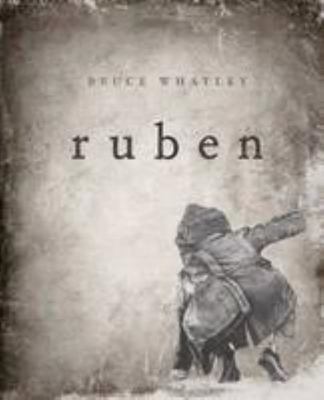 Ruben
by Bruce Whatley
$29.99
AUD
Category: Picture Books
Rubens dreams were of places that made no sense to him. Places that didnt exist. At least not anymore. Ruben is a triumph of Bruce Whatleys imaginative and technical skills.