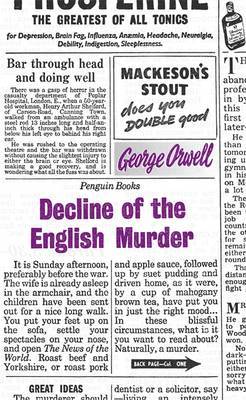 $9.95
AUD
Category: Contemporary | Series: Penguin Great Ideas
In these timeless and witty essays George Orwell explores the English love of reading about a good murder in the papers (and laments the passing of the heyday of the 'perfect' murder involving class, sex and poisoning), as well as unfolding his trenchant views on everything from boys' weeklies to naught y seaside postcards. Throughout history, some books have changed the world. They have transformed the way we see ourselves - and each other. They have inspired debate, dissent, war and revolution. They have enlightened, outraged, provoked and comforted. They have enriched lives - and destroyed them. Now Penguin brings you the works of the great thinkers, pioneers, radicals and visionaries whose ideas shook civilization and helped make us who we are. ...Show more
Solar
by Ian McEwan
$19.99
AUD
Category: Contemporary | Reading Level: very good
"Michael Beard is a Nobel prize-winning physicist whose best work is behind him. Trading on his reputation, he speaks for enormous fees, lends his name to the letterheads of renowned scientific institutions and half-heartedly heads a government-backed initiative tackling global warming. A compulsive wom aniser, Beard finds his fifth marriage floundering. But this time it is different- she is having the affair, and he is still in love with her. When Beard s professional and personal worlds collide in a freak accident, an opportunity presents itself for Beard to extricate himself from his marital mess, reinvigorate his career and save the world from environmental disaster. Ranging from the Arctic Circle to the deserts of New Mexico, SOLAR is a serious and darkly satirical novel, showing human frailty struggling with the most pressing and complex problem of our time.A story of one man s greed and self-deception, it is a profound and stylish new work from one of the world s great writers." ...Show more
$19.99
AUD
Category: Contemporary | Reading Level: very good
In one of the most acclaimed and strange novels of recent years, Kazuo Ishiguro imagines the lives of a group of students growing up in a darkly skewered version of contemporary England. Narrated by Kathy, now 31, Never Let Me Go hauntingly dramatises her attempts to come to terms with her childhood at the seemingly idyllic Hailsham School, and with the fate that has always awaited her and her closest friends in the wider world. A story of love, friendship and memory, Never Let Me Go is charged throughout with a sense of the fragility of life. ...Show more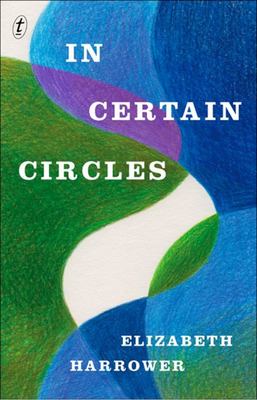 $29.99
AUD
Category: Contemporary | Series: Text Classics Ser.
Zoe Howard is 17 when her brother, Russell, introduces her to Stephen Quayle. Aloof and harsh, Stephen is unlike anyone she has ever met, 'a weird, irascible character out of some dense Russian novel'. His sister, Anna, is shy and thoughtful, 'a little orphan'. They may come from different social worlds but all four will spend their lives moving in and out of each other's shadow. Set amid the lush gardens and grand stone houses that line the north side of Sydney Harbour, this is an intensen psychological thriller about family and love, tyranny and freedom. ...Show more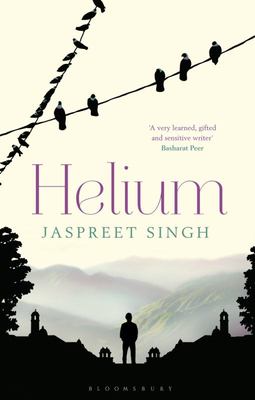 Helium
by Jaspreet Singh
$27.99
AUD
Category: Contemporary | Reading Level: very good
On 1 November 1984, a day after Prime Minister Indira Gandhi's assassination, a nineteen-year-old student, Raj, travels back from a class trip with his mentor, Professor Singh. As the group disembark at Delhi station a mob surrounds the professor, throws a tyre over him, douses him in petrol and sets hi m alight. Years later, after moving to the United States, Raj finds himself compelled to return to India to find his professor's widow, the beautiful and enigmatic Nelly. As the two walk through the misty mountains of Shimla, painful memories emerge, and Raj realises he must face the truth about his father's role in the genocidal pogrom. But, as they soon discover, the path leads inexorably back to that day at the train station. In this lyrical and haunting exploration of one of the most shocking moments in the history of the Indian nation, Jaspreet Singh has crafted an affecting and important story of memory, collective silences and personal trauma. ...Show more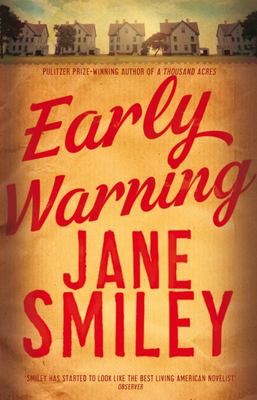 $29.99
AUD
Category: Historical | Series: Last Hundred Years Trilogy | Reading Level: very good
1953. When a funeral brings the Langdon family together once more, they little realize how much, over the coming years, each of their worlds will shift and change. For now Walter and Rosanna's sons and daughters are grown up and have children of their own. Frank, the eldest - restless, unhappy - ignores his troubled wife and instead finds himself distracted by a face from the past. Lillian must watch as her brilliant, eccentric husband Arthur is destroyed by the guilt arising from his secretive government work. Claire, too, finds that marriage is not quite what she expected it to be. In Iowa where the Langdons began, Joe sees that some aspects of life on the farm never change, while others are unrecognizable. And though a few members of the family remain mired in the past, others will attempt to move beyond the lives they have always known; and some will push forward as never before. The dark shadow of the Vietnam War hangs over every one ...In sickness and health, through their best and darkest times, the Langdon family will live and love and suffer against the broad, merciless sweep of American history. Moving from the 1950s to the 1980s, Early Warning is epic storytelling at its most wise and compelling from a writer at the height of her powers. ...Show more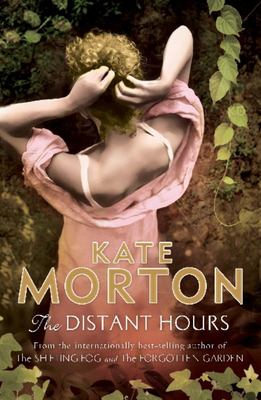 $39.99
AUD
Category: Contemporary
It started with a letter. A letter that had been lost for a long time, waiting out half a century, stifling summer after cooling winter, in a forgotten postal bag in the dim attic of a nondescript house in Bermondsey ...Edie Burchill and her mother have never been close, but when a long lost letter arri ves one Sunday afternoon with the return address of Millderhurst Castle, Kent, printed on its envelope, Edie begins to suspect that her Mother's emotional distance masks an old secret. Evacuated from London as a thirteen year old girl, Edie's mother is chosen by the mysterious Juniper Blythe, and taken to live at Millderhurst Castle with the Blythe family: Juniper, her twin sisters and their father, Raymond, author of the 1920s children's classic, The True History of the Mud Man. In the grand and glorious Millderhurst Castle, a new world opens up for Edie's mother. She discovers the joys of books and fantasy and writing, but also, ultimately, the dangers. Fifty years later, as Edie chases the answers to her mother's riddle, she, too, is drawn to Millderhurst Castle and the eccentric Sisters Blythe. Old ladies now, the three still live together, the twins nursing Juniper, whose abandonment by her fiance in 1941 plunged her into madness. Inside the decaying castle, Edie begins to unravel her mother's past. But there are other secrets hidden in the stones of Millderhurst Castle, and Edie is about to learn more than she expected. The truth of what happened in the distant hours has been waiting a long time for someone to find it. ...Show more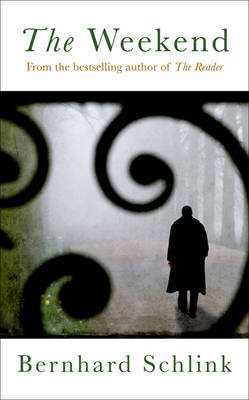 $29.99
AUD
Category: Contemporary
Old friends and lovers reunite for a weekend in a secluded country home after spending decades apart. They plumb their memories of each other and pass quiet judgments on the life decisions each has made since their youth. This isn't, however, just any old reunion, and their conversations of the old days aren't typical reminiscences. After 24 years, Joerg - a convicted murderer and terrorist, is released from prison on a pardon. A former member of the Red Army Faction (or Baader-Meinhof Group), the announcement of Joerg's release is sure to send shock waves throughout Germany. But before this happens, his group of friends - most of whom were RAF sympathizers - gather for his first weekend of freedom. They are invited by Christiane, Joerg's devoted sister, whose suffocating concern for her brother is matched only by the unrelenting pull of Marcko, a dangerously passionate young man intent on using Joerg to continue the cause. ...Show more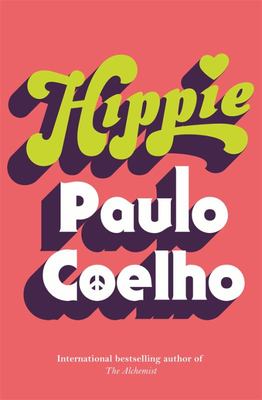 Hippie
by Paulo Coelho
$29.99
AUD
Category: Contemporary | Reading Level: very good
If you want to learn about yourself, start by exploring the world around you.   Drawing on the rich experience of his own life, best-selling author Paulo Coelho takes us back in time to relive the dreams of a generation that longed for peace and dared to challenge the established social order. In Hippie , he tells the story of Paulo, a young, skinny Brazilian man with a goatee and long, flowing hair, who wants to become a writer and sets off on a journey in search of a deeper meaning for his life.   Paulo's travels take him from South America to the famous Dam Square in Amsterdam filled with young people wearing vibrant clothes and burning incense, meditating and playing music, while discussing sexual liberation, the expansion of consciousness, and the search for an inner truth.   There he meets Karla, a Dutch woman in her twenties who has been waiting to find the ideal companion to accompany her on the fabled hippie trail to Nepal. She convinces Paulo to join her on a trip aboard the Magic Bus that travels across Europe and Central Asia to Kathmandu. They embark on the journey in the company of fascinating fellow travelers, each of whom has a story to tell, and each of whom will undergo a personal transformation, changing their priorities and values along the way. As they travel together, Paulo and Karla explore their own relationship: a life-defining love story that awakens them on every level and leads to choices and decisions that will set the course for their lives thereafter. ...Show more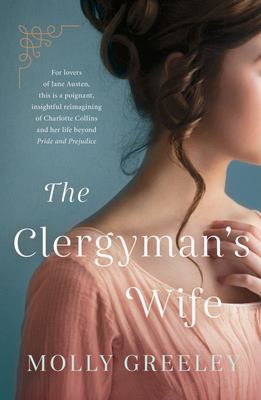 $29.99
AUD
Category: Contemporary
A moving story of unexpected love featuring Charlotte from Jane Austen's Pride and Prejudice. 'Poignant, pensive and brilliant ...' Laurel Ann Nattress, editor of Jane Austen Made Me Do It.
$29.99
AUD
Category: Chat10Looks3 Recommendations | Reading Level: very good
Alix Chamberlain is a woman who gets what she wants and has made a living showing other women how to do the same. So she is shocked when her young black babysitter, Emira Tucker, is accused by a security guard of kidnapping the Chamberlains' toddler at the supermarket one night. A small crowd gathers, a bystander films everything, and Emira is furious and humiliated. Alix resolves to make it right. But Emira herself is aimless, broke and wary of Alix's desire to help. When the video of Emira unearths someone from Alix's past, both women find themselves on a crash course that will upend everything they think they know about themselves, and each other. With empathy and piercing social commentary, Such a Fun Age explores the awkwardness of transactional relationships, what it means to make someone 'family', the complicated reality of being a grown-up and the consequences of doing the right thing for the wrong reason.     ...Show more
$32.99
AUD
Category: Australian author
Darnmoor, The Gateway to Happiness. The sign taunts a fool into feeling some sense of achievement, some kind of end- that you have reached a destination in the very least. Yet as the sign states, Darnmoor is merely a gateway, a waypoint on the road to where you really want to be. Darnmoor is the home of the Billymil family, three generations who have lived in this 'gateway town'. Race relations between Indigenous and settler families are fraught, though the rigid status quo is upheld through threats and soft power rather than the overt violence of yesteryear. As progress marches forwards, Darnmoor and its surrounds undergo rapid social and environmental changes, but as some things change, some stay exactly the same. Full of music, Yuwaalaraay language and exquisite description, Song of the Crocodile is a lament to choice and change, and the unyielding land that sustains us all, if only we could listen to it. ...Show more