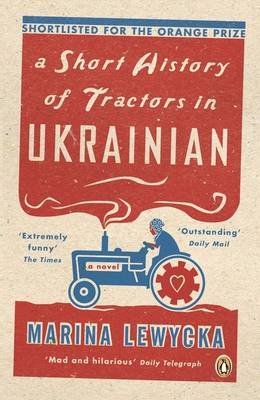 $24.95
AUD
Category: Contemporary | Series: Penguin Essentials
'Two years after my mother died, my father fell in love with a glamourous blonde Ukrainian divorcee. He was eighty-four and she was thirty-six. She exploded into our lives like a fluffy pink grenade, churning up the murky water, bringing to the surface a sludge of sloughed-off memories, giving the famil y ghosts a kick up the backside.' Sisters Vera and Nadezhda must put aside a lifetime of feuding to save their emigre engineer father from voluptuous gold-digger Valentina. With her proclivity for green satin underwear and boil-in-the-bag cuisine, she will stop at nothing in her pursuit of Western wealth. But the sisters' campaign to oust Valentina unearths family secrets, uncovers fifty years of Europe's darkest history and sends them back to roots they'd much rather forget... ...Show more
$19.99
AUD
Category: Contemporary
The Booker-longlisted novel, drenched in sex, death and narcotics, in sudden violence, old magic and the mysteries of love, from the winner of the IMPAC Award and the Goldsmiths Prize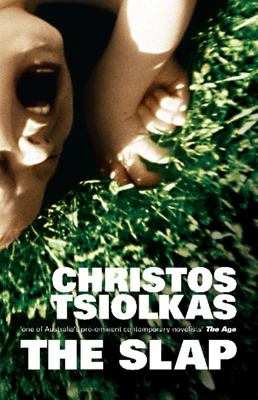 The Slap
by Christos Tsiolkas
$32.95
AUD
Category: Contemporary | Reading Level: very good
The Slap is a novel about the relationships between children and adults, and the new Australian multicultural middle-class from the controversial cult author of Loaded and Dead Europe. Longlisted for the 2010 Man Booker Prize. First published 2008.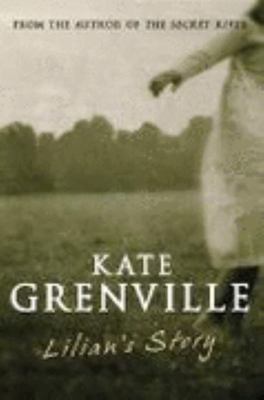 $22.99
AUD
Category: Contemporary
'Dazzling fiction of universal appeal' Patrick White 'A work of considerable beauty and power...told with great honesty and virtuosity.' - New York Times Book Review This is the story of Lilian Singer, born on 'a wild night in the year of Federation' into a stifling household which totally fails to subd ue her. Madness, cruelty and sexuality permeate the household but Lilian's sights are set on education, love and - finally - her own transcendent forms of independence. Lilian Singer is, or becomes, that rare being: an eccentric true to her own self whose story reaches out to touch and delight the most discerning reader. She radiates energy and vitality through every page of this striking work. Lilian's Story is the most loved and enduring of Kate Grenville's fictional creations. ...Show more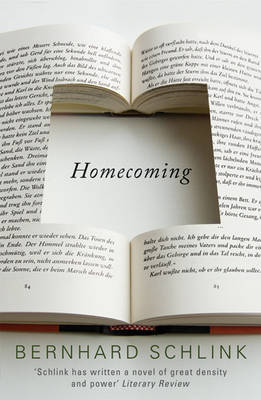 $22.99
AUD
Category: Literary | Reading Level: good
As a child raised by his mother in post-war Germany, Peter Debauer becomes fascinated by a story he discovers in the proof pages of a novel edited by his grandparents. It is the tale of a German prisoner of war who escapes from a Russian camp and braves countless dangers to return home to a wife who bel ieves him to be dead. But the novel is incomplete and Peter becomes obsessed by the question of what happened when the soldier and his wife met again. Years later, the adult Peter remembers the novel and embarks on a search for the missing pages that soon becomes a mysterious search for his own father, a German soldier whom he always believed was killed in the war. ...Show more
$19.99
AUD
Category: Contemporary
  Ten-year-old Jas has a unique way of experiencing her universe: the feeling of udder ointment on her skin as protection against harsh winters; the texture of green warts, like capers, on migrating toads; the sound of 'blush words' that aren't in the Bible. But when a tragic accident ruptures the fami ly, her curiosity warps into a vortex of increasingly disturbing fantasies - unlocking a darkness that threatens to derail them all. ...Show more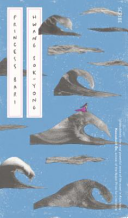 $27.99
AUD
Category: Contemporary
A modern-day quest novel from one of Korea's most renowned novelists.Princess Bari tells the story of a young girl, frail and brave, who escapes from famine and death in North Korea in the 1990s. Seeking refuge in China before crossing oceans in the hold of a cargo ship, she disembarks in London, with i ts strange mix of different cultures, religions, and languages.In this foreign city, Bari becomes a masseuse, but she doesn't just heal the body, she also comforts souls, having learnt from her beloved grandmother to read the pain and nightmares of others. Alone and in a strange land, Bari will have to fight, through pain and deepening sadness, to find love and the will to stay alive.With Princess Bari, Hwang Sok-Yong entwines an old Korean myth - of an abandoned princess travelling to the ends of the earth to find the elixir of life, which will bring peace to the souls of the dead - with the ethereal and haunting backdrop of the modern world. ...Show more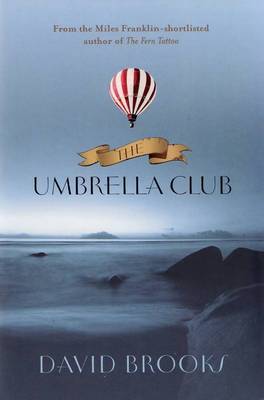 $32.95
AUD
Category: Contemporary
During World War I a friendship is forged on the battlefields of France between Axel and Edward, two young Englishmen. There, inspired by barrage balloons, they develop a mutual fascination that will change the course of their lives. After the war, as Axel's passion for flight and freedom consumes him, he sets off to balloon across the highlands of New Albion, a largely unexplored island north of Australia. When he fails to return, Edward travels to the island to solve the mystery of his friend's disappearance and retrace his final journey. What he finds there will haunt him for the rest of his life. The Umbrella Club is a darkly compelling adventure into the depths of the human soul and to the frontiers of colonial exploration. In the aftermath of war, when there is nothing left to fear, sometimes the only possibility for recovery is flight. ...Show more
$19.99
AUD
Category: Feel Good Fiction | Reading Level: very good
Sarah Winman's bestselling, critically-acclaimed debut novel WHEN GOD WAS A RABBIT continues to captivate and enchant readers. 1968. The year Paris takes to the streets. The year Martin Luther King loses his life for a dream. The year Eleanor Maud Portman is born. Young Elly's world is shaped by those w ho inhabit it: her loving but maddeningly distractible parents; a best friend who smells of chips and knows exotic words like 'slag'; an ageing fop who tapdances his way into her home, a Shirley Bassey impersonator who trails close behind; lastly, of course, a rabbit called God. In a childhood peppered with moments both ordinary and extraordinary, Elly's one constant is her brother Joe. Twenty years on, Elly and Joe are fully grown and as close as they ever were. Until, that is, one bright morning when a single, earth-shattering event threatens to destroy their bond forever. Spanning four decades and moving between suburban Essex, the wild coast of Cornwall and the streets of New York, this is a story about childhood, eccentricity, the darker side of love and sex, the pull and power of family ties, loss and life. More than anything, it's a story about love in all its forms. ...Show more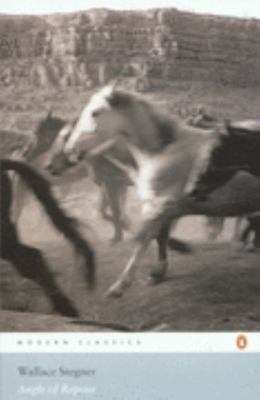 $22.95
AUD
Category: Contemporary | Series: Penguin Modern Classics Ser.
The novel tells the story of Lyman Ward, a retired professor of history and author of books about the Western frontier, who returns to his ancestral home in the Sierra Nevada. Wheelchair-bound with a crippling bone disease, Ward embarks nonetheless on a search to rediscover his grandmother, no long dead , who made her own journey to Grass Valley nearly a hundred years earlier. ...Show more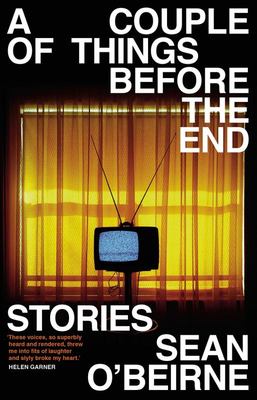 $27.99
AUD
Category: Short Stories (Anthologies)
This brilliant collection mixes the storytelling originality of George Saunders and Lydia Davis with a sensibility all its own, taking the reader on an extraordinary tour of old and new Australia - and into a very frightening future. A woman on a passenger ship in 1958 gets involved with a young, wild Barry Humphries. A man looks back to the 1970s, and his time as a member of Australia's least competent scout troop. In 1988, a teenage boy recalls his sexual initiation, out on the tanbark. In 2015, two sisters text in Kmart about how to manage their irascible, isolated mum. Then, in the near future, a racist demagogue - a kind of Australian Trump - talks to the press the day after his electoral triumph. And as the cities heat up and lose their water, a lady from one of the 'better suburbs' makes every effort to get her family into a gated community. This is Australia, in all its glories and its foibles - and its insularity and fear. These stories are a reflection of where we are now, and where we may be headed. Bitingly satirical, outstandingly original and written in a remarkable range of voices, A Couple of Things Before the End is a stand-out fiction debut of 2020. ...Show more
$29.99
AUD
Category: Contemporary | Reading Level: 10-13
Peter Pan and Tinkerbell lead the three Darling children over the rooftops of London and away to Neverland - the island where the lost boys play. Magic and mischief is in the air but if villainous Captain Hook has his way, before long someone will be swimming with the crocodiles...