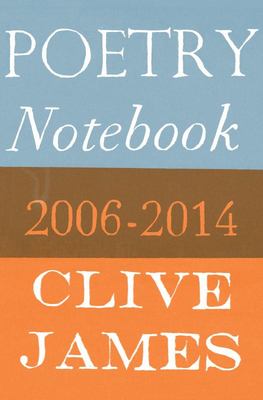 $32.99
AUD
Category: Essays
The last ten years has unequivocally demonstrated that Clive James is far more than a mere talking head. Once known as one of the English-speaking world s most popular television personalities, James has gone on to be a celebrated essayist, translator, and poet. The appearance of Poetry Notebook, which distills his passion for poetry into one indispensable volume, further adds to our appreciation of a world-class intellectual and Renaissance man. Poetry Notebook examines the poems and legacies of a panorama of twentieth-century poets, from Hart Crane to Ezra Pound (a mad old amateur fascist with a panascopic grab bag ), from Ted Hughes to Anne Sexton. Whether demanding that poetry be heard beyond the world of poetry or opining on his five favorite poetry books (Yeats, Frost, Auden, Wilbur, and Larkin), James captures the whole truth of life s transience in this unforgettably eloquent book on how to read and appreciate modern poetry." ...Show more
$34.99
AUD
Category: Essays
Australia is poised at a critical moment of its history - but the time to act is now. Since publishing Talking to My Country in early 2016, Stan Grant has been crossing the country, talking to huge crowds everywhere about how racism is at the heart of our history and the Australian dream. But Stan knows this is not where the story ends. Everywhere he goes, he is asked the same questions: What can we do? How can we change the story? In Australia Day, Stan weaves a story of history, memoir, politics, struggle, survival and hope. Expressing a cautious optimism, he wants to show us that there is something we can all do, that there is a path forward, a way towards true reconciliation. For Stan, the creation of the Australian nation and the repression of the Indigenous people is integrally woven together. He has long been fascinated by the history of Jimmy Governor - also a Wiradjuri man - a man who was pushed to intolerable limits. Found guilty of murder, he was sentenced to hang, but the execution date was delayed by almost two months due to planned festivities to celebrate Australian Federation. Jimmy Governor was finally hanged at Darlinghurst gaol on 18 January 1901, just days after the official birth of the Australian nation. But Stan believes that with the recent establishment of the Referendum Council on constitutional recognition of Aboriginal and Torres Strait Islander peoples and the coming referendum, there is a huge opportunity facing Australia - an opportunity to fix past wrongs and set an optimistic path for the future and true reconciliation. It's the right thing to do. But we have to do it NOW. ...Show more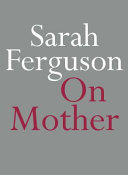 $14.99
AUD
Category: Essays
A mother's love over decades and across continents. The sudden death of Sarah's mother reveals their relationship with poignant clarity and shows her the individual who existed beyond motherhood. A reflection on mothers and daughters.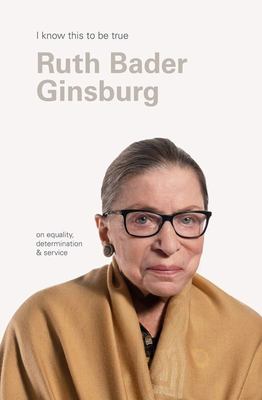 $17.99
AUD
Category: Essays | Series: I know this to be true
Associate Justice of the US Supreme Court and one of America's most admired jurists and social justice advocates, Ruth Bader Ginsburg answers fundamental questions about leadership, and what really matters to her.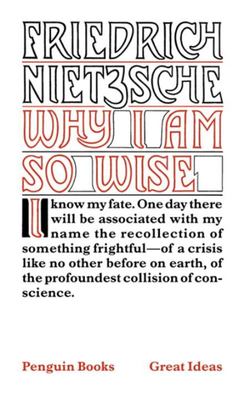 $10.99
AUD
Category: Essays | Series: Penguin Great Ideas
Throughout history, some books have changed the world. They have transformed the way we see ourselves and each other. They have inspired debate, dissent, war and revolution. They have enlightened, outraged, provoked and comforted. They have enriched lives and destroyed them. Now Penguin brings you the w orks of the great thinkers, pioneers, radicals and visionaries whose ideas shook civilization, and helped make us who we are. ...Show more
$12.99
AUD
Category: Essays
Deeply personal and powerfully moving, a short and timely series of essays on the experience of lockdown, by one of the most clear-sighted and essential writers of our time From the critically acclaimed author of Feel Free, Swing Time, White Teeth and many more 'There will be many books written about the year 2020: historical, analytic, political and comprehensive accounts. This is not any of those. What I've tried to do is organize some of the feelings and thoughts that events, so far, have provoked in me, in those scraps of time the year itself has allowed. These are, above all, personal essays: small by definition, short by necessity. Early on in the crisis, I picked up Marcus Aurelius and for the first time in my life read his Meditations not as an academic exercise, nor in pursuit of pleasure, but with the same attitude I bring to the instructions for a flat-pack table - I was in need of practical assistance. I am no more a Stoic now than I was when I opened that ancient book, but I did come out with two invaluable intimations. Talking to yourself can be useful. And writing means being overheard.' Crafted with the sharp intelligence, wit and style that have won Zadie Smith millions of fans, and suffused with a profound intimacy and tenderness in response to these unprecedented times, Intimations is a vital work of art, a gesture of connection and an act of love - an essential book in extraordinary times. ...Show more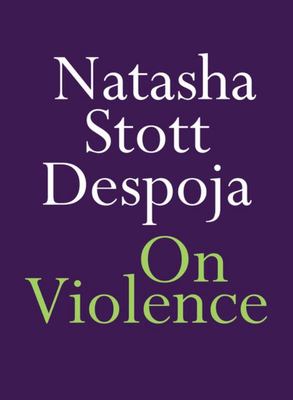 On Violence
by Natasha Stott Despoja
$14.99
AUD
Category: Essays
Every two minutes, police are called to a family violence matter. Every week, a woman is killed by a current or former partner. This is Australia's national emergency. Violence against women is preventable. It is not an inevitable part of the human condition. It's time to create a new normal. It is ti me to stop the slaughter in our suburbs. ...Show more
$29.99
AUD
Category: Essays
From storytelling phenomenon The Moth: a collection about risk, courage, and facing the unknown, drawn from the best stories ever told on their stages. All These Wonders features voices both familiar and new. Storytellers include the writers Marlon James and Christina Lamb, as well as a hip hop 'one hit wonder', an astronomer gazing at the surface of Pluto for the first time, and a young female spy risking everything as part of Churchill's secret army during World War II. They share their ventures into uncharted territory - and how their lives were changed forever by what they found there. These true stories have been carefully selected and adapted to the page by the creative minds at The Moth, and will encompass the very best of the 17,000+ stories performed in live Moth shows around the world. Filled with a variety of humourous, moving, and gripping tales from all walks of life, it is timed to celebrate the Moth's 20th anniversary year. ...Show more
$22.99
AUD
Category: Essays
The New York Times bestseller, now available in paperback--"Half memoir, half polemic, and entirely necessary," (Elle UK) Caitlin Moran's debut--an instant runaway bestseller in the UK--puts a new face on feminism, cutting to the heart of issues with an irreverent, transcendent, and hilarious touch. "Ca itlin Moran is the profane, witty and wonky best friend I wish I had. She's the feminist rock star we need right now."--Ayelet Waldman, author of Bad Mother "Caitlin Moran is so fabulous, so funny, so freshly feminist. I don't want to be like her--I want to be her." --Peggy Orenstein, author of Cinderella Ate My Daughter Caitlin Moran puts a new face on feminism, cutting to the heart of women's issues today with her irreverent, transcendent, and hilarious How to Be a Woman. "Half memoir, half polemic, and entirely necessary," (Elle UK), Moran's debut was an instant runaway bestseller in England as well as an Amazon UK Top Ten book of the year; still riding high on bestseller lists months after publication, it is a bona fide cultural phenomenon. Now poised to take American womanhood by storm, here is a book that Vanity Fair calls "the U.K. version of Tina Fey's Bossypants....You will laugh out loud, wince, and--in my case--feel proud to be the same gender as the author." ...Show more
$22.99
AUD
Category: Essays
Clementine Ford reports that one of the questions she is most asked in person and online is 'how do I raise my son to be a feminist? How do I make sure he's a supporter rather than a perpetrator?' That is a question that many parents with sons are haunted by. Now that Clem is mother to a baby boy of he r own, it is a question that haunts her, too. How does a feminist raise a son in a world that conditions boys into entitlement, privilege and power at the expense not just of girls' humanity but also their own? All boys start innocent, but by the time they are adolescents many of them will subscribe to a view of masculinity that is openly contemptuous of women and girls. This explosive new work will look at toxic masculinity and the closed ranks of brotherhood that shape an entitled, disrespectful and potentially dangerous idea of manhood. In Boys Will Be Boys, bestselling and groundbreaking author of Fight Like a Girl Clementine Ford dismantles the age-old idea that entitlement, aggression and toxicity are natural realms for boys and reveals how the patriarchy we live in is as harmful to boys and men as it is to women and girls. ...Show more
$16.99
AUD
Category: Essays
A defence and celebration of the Essex Girl by the best-selling author of The Essex Serpent. Essex Girls are disreputable, disrespectful and disobedient. They speak out of turn, too loudly and too often, in an accent irritating to the ruling classes.Their bodies are hyper-sexualised and irredeemably vul gar. They are given to intricate and voluble squabbling. They do not apologise for any of this. And why should they? In this exhilarating feminist defence of the Essex girl, Sarah Perry re-examines her relationship with her much maligned home county. She summons its most unquiet spirits, from Protestant martyr Rose Allin to the indomitable Abolitionist Anne Knight, sitting them alongside Audre Lorde, Kim Kardashian and Harriet Martineau, and showing us that the Essex girl is not bound by geography. She is a type, representing a very particular kind of female agency, and a very particular kind of disdain: she contains a multitude of women, and it is time to celebrate them. ...Show more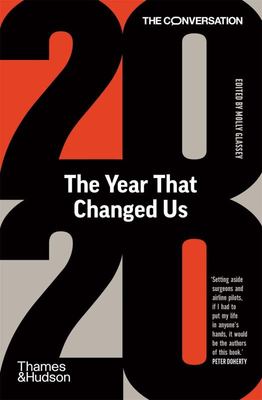 $21.99
AUD
Category: Essays
In January 2020, Australia went from battling one of its worst-ever bushfire seasons to preparing for COVID-19 to hit its shores. What ensued was crisis: a pandemic, political upheaval, an international human rights movement, global recession and localised emergencies dwarfed by a world spinning on an a xis of turmoil.These essays from leading thinkers and contributors to The Conversation examine what will be one of the most significant and punishing years in the 21st century. 2020: The Year That Changed Us explores the lessons that cannot be overlooked from this remarkable year, and the most intelligent way forward.Contributors include:Michelle GrattanPeter MartinRaina MacIntyreJoëlle GergisPeter GresteThalia AnthonyShino KonishiFiona Stanley ...Show more