$34.99
AUD
Category: Essays
'How can I get in touch with this real self, underlying all my surface behaviour? How can I become myself?' Carl Rogers, US psychotherapist The Inner Self is a book about the ways we hide from the truth about ourselves - both as individuals and as human beings - and the psychological freedom we enjoy wh en we finally face that most searching question of all: 'Who am I, really?' Hugh Mackay, one of Australia's most respected social psychologists, explores our 'top 20' hiding places - from addiction to materialism, nostalgia to victimhood. His explanation for our evasiveness is simple but profound: we fear the demands of love. He argues that love is our highest ideal, the richest source of life's meaning and purpose, and the key to our emotional security, personal serenity and confidence. Yet Mackay exposes the great paradox of human nature that while love brings out our best, we don't always want our best brought forward. Love promotes goodness, but we don't always want to be good. Powerfully written and drawing on a lifetime of research, The Inner Self shows how we can overcome our reluctance to live lovingly and, in the process, lead more meaningful and fulfilling lives.   ...Show more
$24.99
AUD
Category: Essays
'People assume that if you are female and over seventy you are oblivious to men's good looks. No one would blink if a 99-year-old man wearing an oxygen mask mentioned a good-looking woman...' Most of us would like to live to an old age, but few of us actually want to be old. In this disarming and gentl y self-deprecating collection of vignettes about ageing, Lily Brett gives us snapshots of her everyday life in New York. After waving enthusiastically to a tall, grey-haired woman she has mistaken for her husband and avoiding a large dog that turns out to be a fire hydrant, Lily has to concede that her ophthalmologist is right- she does need cataract surgery. While at a cafe with her husband she's transfixed by a speed-dating dinner in progress at the other end of the cafe. She moves closer and watches. The event manager tells her they also have speed-dating dinners for seniors. In the crowded Apple store, in Soho, two young Apple assistants decide it will take both of them to help her. Sparkling with wit and wisdom, Old Seems to be Other People, Lily Brett's unique take on getting older, is simultaneously hilarious, serious and utterly irresistible. ...Show more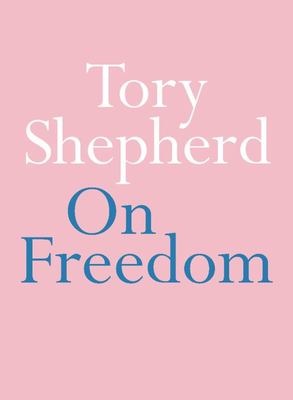 $14.99
AUD
Category: Essays
They're labelled as selfish, as 'deliberately barren', and sometimes as crazy old cat ladies, but increasingly women are choosing to be childfree. By 2030 couples without children are set to outnumber those who have them. Tory Shepherd looks at how women's freedom to choose motherhood is reshaping thei r own lives as well as society. ...Show more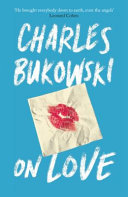 On Love
by Charles Bukowski
$19.99
AUD
Category: Classics
In On Love, we see Charles Bukowski reckoning with the complications of love and desire. Alternating between the tough and the tender, the romantic and the gritty, Bukowski exposes the myriad faces of love in the poems collected here - its selfishness and its narcissism, its randomness, its mystery and its misery, and, ultimately, its true joyfulness, endurance and redemptive power. Whether writing about his daughter, his lover, or his work, Bukowski is fiercely honest and reflective, using love as a prism to look at the world and to view his own vulnerable place in it. ...Show more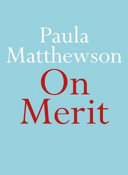 On Merit
by Paula Matthewson
$14.99
AUD
Category: Essays
Merit has very little to do with the increasing dominance of men in the modern in the Liberal Party. Yet Liberal women continue to defend it. Until now. On Meritexplores this imbalance, its implications for the party?s future, and how a pair of red shoes may spark a rebellion against the merit myth.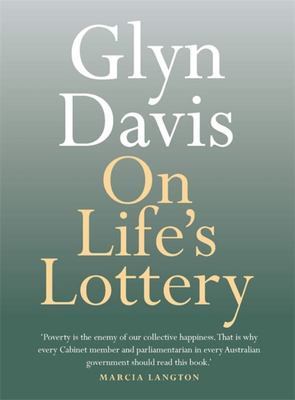 $16.99
AUD
Category: Essays | Series: On Ser.
Birth is a throw of the dice. The consequences last a lifetime.We like to think of Australia as the land of the 'fair go', a land of choice and equal opportunity. But behind the facade of meritocracy lies an uncomfortable truth: much of your life is already decided by the lottery of where you are born a nd who you are born to. Entrenched inter-generational poverty, like the property of the wealthy, can be handed down from parent to child.With one in eight adults and one in six children living below the poverty line in Australia, Glyn Davis asks the question: If life is a game of chance, what responsibility do those who are given a head start have to look after those less fortunate? ...Show more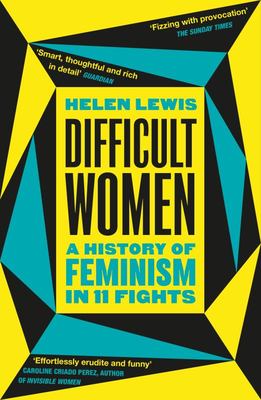 $19.99
AUD
Category: Essays
** A BBC Radio 4 Book of the Week**** A Sunday Times bestseller**'All the history you need to understand why you're so furious, angry and still hopeful about being a woman now' Caitlin MoranWell-behaved women don't make history- difficult women do.Feminism's success is down to complicated, contradictory , imperfect women, who fought each other as well as fighting for equal rights. Helen Lewis argues that too many of these pioneers have been whitewashed or forgotten in our modern search for feel-good, inspirational heroines. It's time to reclaim the history of feminism as a history of difficult women.In this book, you'll meet the working-class suffragettes who advocated bombings and arson; the princess who discovered why so many women were having bad sex; the 'striker in a sari' who terrified Margaret Thatcher; and the lesbian politician who outraged the country. Taking the story up to the present with the twenty-first-century campaign for abortion services, Helen Lewis reveals the unvarnished - and unfinished - history of women's rights.Drawing on archival research and interviews, Difficult Women is a funny, fearless and sometimes shocking narrative history, which shows why the feminist movement has succeeded - and what it should do next. The battle is difficult, and we must be difficult too.'This is the antidote to saccharine you-go-girl fluff. Effortlessly erudite and funny' Caroline Criado-Perez 'Compulsive, rigorous, unforgettable, hilarious and devastating' Hadley Freeman ...Show more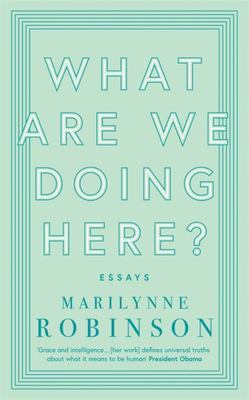 $27.99
AUD
Category: Essays
New essays by the Orange and Pulitzer Prize winning author of Gilead, Home and Lila. In this collection, Marilynne Robinson, one of today's most important thinkers - admired by President Obama, and so many others - impels us to action and offers us hope.Marilynne Robinson has plumbed the human spirit in her renowned novels, including Lila, winner of the National Book Critics Circle Award; Home, winner of the Orange Prize; and Gilead, winner of the Pulitzer Prize and the National Book Critics Circle Award. In this new essay collection she trains her incisive mind on our modern political climate and the mysteries of faith. Whether she is investigating how the work of great thinkers about America like Emerson and Tocqueville inform our political consciousness or discussing the way that beauty informs and disciplines daily life, Robinson's peerless prose and boundless humanity are on full display. What Are We Doing Here? is a call to continue the tradition of the great thinkers and to remake political and cultural life as "deeply impressed by obligation [and as] a great theatre of heroic generosity, which, despite all, is sometimes palpable still." In our era of rampant political and cultural pessimism, we run the risk of becoming bogged down in disillusionment and of losing sight of ways out of the mire. In What Are We Doing Here?, the incomparable Marilynne Robinson offers us balm: impelling us to action, but offering us hope. ...Show more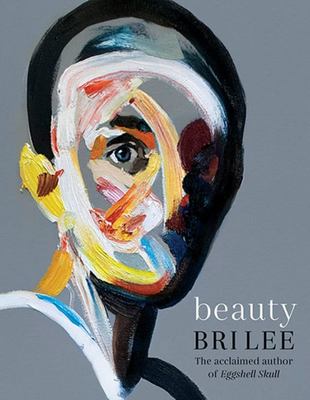 $19.99
AUD
Category: Essays
A powerful meditation on beauty and body image from the author of Eggshell Skull.  You were either fit and trim or you weren't working hard enough. Your body was how you conveyed wealth and status to your peers, it was a personality trait, a symbol of goodness and values: an ethical ideal. In recent dec ades women have made momentous progress fighting the patriarchy, yet they are held to ever-stricter, more punishing physical standards. Self-worth still plummets and eating disorders are more deadly for how easily they are dismissed. In Beauty Bri Lee explores our obsession with thinness and asks how an intrinsically unattainable standard of physical 'perfection' has become so crucial to so many. What happens if you try to reach that impossible goal? Bri did try, and Beauty is what she learned from that battle: a gripping and intelligent rejection of an ideal that diminishes us all. ...Show more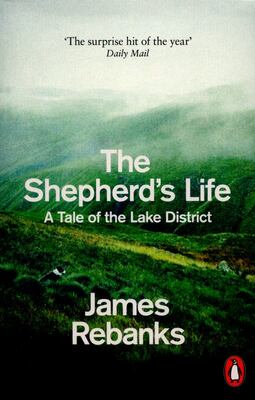 $24.99
AUD
Category: Essays
A major new talent redefines the literature of rural life. Old world met new when a shepherd in the English Lake District impulsively started a Twitter account. A routine cell phone upgrade left author James Rebanks with a pretty decent camera and a pre-loaded Twitter app--the tools to share his way of life with the world. And what began as a tentative experiment became an international phenomenon.James has worked the land for years, as did his father, and his father before him. His family has lived and farmed in the Lake District of Northern England as long as there have been written records (since 1420) and possibly much longer. And while the land itself has inspired great poets and authors we have rarely heard from the people who tend it. One Twitter account has changed all that, and now James Rebanks has broken free of the 140-character limit and produced "the book I have wanted to write my whole life." The Shepherd's Life is a memoir about growing up amidst a magical, storied landscape, of coming of age in the 1980s and 1990s among hills that seem timeless, and yet suffused with history. Broken into the four seasons, the book chronicles the author's daily experiences at work with his flock and brings alive his family and their ancient way of life, which at times can seem irreconcilable with the modern world. An astonishing original work, The Shepherd's Life is an intimate look from inside a seemingly ordinary life, one that celebrates the meaning of place, the ties of family to the land around them, and the beauty of the past. It is the untold story of the Lake District, of a people who exist and endure out of sight in the midst of the most iconic literary landscape in the world.   From the Hardcover edition. ...Show more
$16.99
AUD
Category: Essays | Series: On Ser.
Chris Bowen, who was to be the next Treasurer has had plenty of time to think about what went wrong and why charlatans are winning in the game of politics. Why do we continue to vote for politicians who say, 'I don't hold a hose, mate,' or advocate we drink bleach to fight COVID? Or shut down pubs at 10 pm because you can't catch COVID after 10pm? Is an authentic politics possible after Morrison, Trump and Boris? ...Show more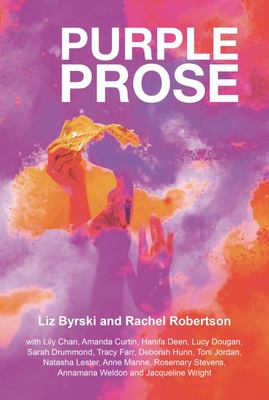 Purple Prose
by Liz Byrski, Rachel Robertson
$27.99
AUD
Category: Essays
Purple Prose introduces fifteen new works of non-fiction by Australian women writers, each responding to the colour purple. In their hands, purple takes on many meanings. From a story about King George's coronation gown to pigeon fanciers and the Dockers' Purple Haze, this is a book for women readers ev erywhere. The book features new works by Amanda Curtin, Lily Chan, Hanifa Deen, Sarah Drummond, Lucy Dougan, Tracy Farr, Deborah Hunn, Natasha Lester, Toni Jordan, Anne Manne, Rosemary Stevens, Annamaria Weldon and Jacqueline Wright. ...Show more