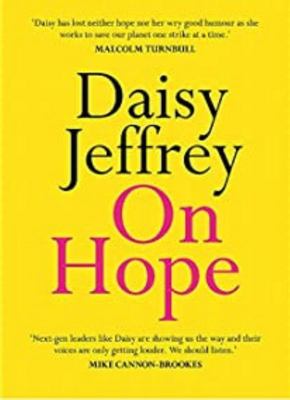 On Hope
by Daisy Jeffrey
$16.99
AUD
Category: Essays | Series: On ... Series | Reading Level: near fine
As extreme weather becomes the norm, scientists agree that our climate is changing. But it seems too many of our leaders aren't listening to the science and are failing to act. In On Hope, one of the lead organisers of the Australian Climate strike, 17-year-old Daisy Jeffrey shows how ordinary people ar e fighting back and demanding we address climate change to help save our planet. Daisy was at the centre of a movement that joined people together to drive change. She reveals what prompted the action, what she and her friends believe and why she is choosing hope over indifference and standing up to speak truth to power. ...Show more
$16.99
AUD
Category: Essays | Series: On Ser.
   Money makes the world go round, but does it make us happy? Money is one of the most fraught subjects; it raises powerful emotions in all of us. Too much money often corrupts people - too little can make people feel desperate. Growing up in rural Queensland, journalist Rick Morton has known poverty from the inside. Now he isn't poor, but his spending habits and attitude to money are still informed by growing up without it. In On Money, Morton examines the meaning of money and exposes the lie behind the government's mantra: have a go, get a go. ...Show more
$29.99
AUD
Category: Essays
Women Don't Owe You Pretty tells you to love sex, hate sexism, protect your goddamn energy, life is short, dump them, and that you owe men nothing, least of all pretty. Florence's debut book explores all progressive corners of the feminist conversation; from insecurity projection and refusing to find c omfort in other women's flaws, to deciding whether to date or dump them, all the way through to unpacking the male gaze and how it shapes our identity. Women Don't Owe You Pretty is an accessible leap into feminism, for people at all stages of their journey who are seeking to reshape and transform the way they view themselves. In a world that tells women we're either not enough or too much, it's time we stop directing our anger and insecurities onto ourselves, and start fighting back to reshape the toxic structures of our patriarchal society. Florence's book will help you to tackle and challenge the limiting narrative you have been bombarded with your whole life, and determine feminism on your own terms. After all, you are the love of your own life.     ...Show more
$22.99
AUD
Category: Essays
As uncomfortable as it is, we need to reckon with our history. On January 26, no Australian can really look away. There are the hard questions we ask of ourselves on Australia Day. Since publishing his critically acclaimed, Walkley Award-winning, bestselling memoir Talking to My Country in early 2016, S tan Grant has been crossing the country, talking to huge crowds everywhere about how racism is at the heart of our history and the Australian dream. But Stan knows this is not where the story ends. In this book, Australia Day, his long-awaited follow up to Talking to My Country, Stan talks about reconciliation and the indigenous struggle for belonging and identity in Australia, and about what it means to be Australian. A sad, wise, beautiful, reflective and troubled book, Australia Day asks the questions that have to be asked, that no else seems to be asking. Who are we? What is our country? How do we move forward from here? Praise for Talking to My Country: 'A story so essential and salutary to this place that it should be given out free at the ballot box' The Australian 'Deeply disturbing, profoundly moving' Hobart Mercury 'Grant will be an important voice in shaping this nation' The Saturday Paper Talking to My Country won the 2016 Walkley Book Award and the Special Award at the 2016 Heritage Awards, and was shortlisted in the 2016 Queensland Literary Awards, the Nib Waverley Library Awards and the 2017 ABIA Awards. ...Show more
$29.99
AUD
Category: Essays
'White supremacy is a violent system of oppression that harms Black, Indigenous and People of Colour. And if you are a person who holds white privilege, then you are complicit in upholding that harm, whether you realise it or not. This is not my opinion. This is fact. And if you are person who holds whi te privilege, the question you should be asking isn't whether or not this is true, but rather, what are you going to do about it?'  Between June and July 2018, Layla Saad ran a 28-day Instagram challenge under the hashtag #MeAndWhiteSupremacy, for people with white privilege to unflinchingly examine the ways that they are complicit in upholding the oppressive system of white supremacy.  The challenge quickly went viral, with thousands of people from all over the world (including USA, Canada, UK, Italy, Germany, The Netherlands, Russia, UK, Australia, New Zealand, Thailand and Qatar, among others) diving deep for 28 consecutive days to examine and take responsibility for the ways in which they uphold white supremacy. The challenge catalyzed a worldwide awakening for thousands of white-privileged people to begin to take ownership of their personal anti-racism work.  This workbook was born out of that challenge. ...Show more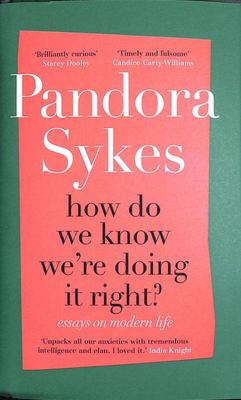 $35.00
AUD
Category: Essays
'Pandora is my personal guru on all things relating to the zeitgeist. How lucky you are that she can now be yours too.' - Dolly Alderton Modern life is full of choices. We're told that happiness lies within and we can be whoever we want to be. But with endless possibility comes a feeling of restlessnes s; like we're somehow failing to live our best life. What does doing it right even look like? And why do so many women feel like they're getting it wrong? From that Zara dress to millennial burnout, the explosion of wellness to the rise of cancel culture, Pandora Sykes interrogates the stories we've been sold and the ones we tell ourselves. Wide-ranging, thoughtful and witty, How Do We Know We're Doing It Right? explores the anxieties and myths that consume our lives and the tools we use to muddle through. So sit back and take a breath. It's time to stop worrying about the answers ­- and start delighting in the questions. 'Like a very clever, lucid, charming friend unpacking all the messy anxieties of modern existence with tremendous intelligence and elan. Read this book. It will help your life.' - India Knight ...Show more
Heartsick
by Jessie Stephens
$34.99
AUD
Category: Essays
When Jessie Stephens went through a difficult breakup, she started to look for books or stories that would reflect her experience and perhaps give her some hope for the future. There were plenty of guide books in the '101 tips to cure a broken heart' vein, but what Jessie wanted were stories. She wanted to read about other people's experiences, to see the universalities, and to feel connected to others who were struggling in a similar way. Now she's written the book she needed to read - a close-up, compelling narrative nonfiction account of many lows and occasional surprising highs of heartbreak. Based on intensive interviews with three main subjects, Jessie has woven together three vastly different - yet breathtakingly similar - stories of heartbreak. Claire has returned from London to the dust and familiarity of her childhood home, Toowoomba, after breaking up with her girlfriend Maggie. Patrick is a lonely uni student, until he teams up with Caitlin on a group project - but does she feel as connected as he does? And Ana is happily married with three children, until the night she falls in love with her best friend. Bruising, beautiful, achingly specific but wholeheartedly universal, Heartsick reminds us that emotional pain can make us as it breaks us, and that storytelling has the ultimate healing power. ...Show more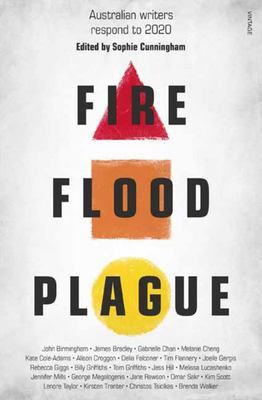 $29.99
AUD
Category: Essays
Writers, scientists, historians, journalists and commentators consider subjects as broad as culture and the arts, working as a doctor, travel, domestic violence, security, immigration, the death of a loved one, geopolitics, distance and zoom to ensure we never forget the experience of this pile-on of a year. Including original pieces from Lenore Taylor, Nyadol Nuon, Christos Tsiolkas, Melissa Lucashenko, Billy Griffiths, Jess Hill, Kim Scott, Brenda Walker, Jane Rawson, Omar Sakr, Richard McGregor, Jennifer Mills, Gabrielle Chan, John Birmingham, Tim Flannery, Rebecca Giggs, Kate Cole-Adams, George Megalogenis, James Bradley, Alison Croggan, Melanie Cheng, Kirsten Tranter, Tom Griffiths, Joelle Gergis and Delia Falconer.   ...Show more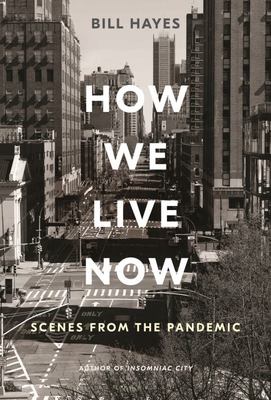 $32.99
AUD
Category: Essays
From the beloved author of Insomniac City, a poignant and profound tribute in stories and images to a city amidst a pandemic. A bookstore where readers shout their orders from the street. A neighborhood restaurant turned to-go place where one has a shared drink--on either end of a bar--with the owner. These scenes, among many others, became the new normal as soon as the world began to face the COVID-19 pandemic. In How We Live Now, author and photographer Bill Hayes offers an ode to our shared humanity--capturing in real time this strange new world we're now in (for who knows how long?) with his signature insight and grace. As he wanders the increasingly empty streets of Manhattan, Hayes meets fellow New Yorkers and discovers stories to tell, but he also shares the unexpected moments of gratitude he finds from within his apartment, where he lives alone and--like everyone else--is staying home, trying to keep busy and not bored as he adjusts to enforced solitude with reading, cooking, reconnecting with loved ones, reflecting on the past--and writing. Featuring Hayes's inimitable street photographs, How We Live Now chronicles an unimaginable moment in time, offering a long-lasting reminder that what will get us through this unprecedented, deadly crisis is each other.   ...Show more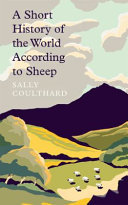 $34.99
AUD
Category: Essays
'This book deserves a place in your bookcase next to Harari's Sapiens. It's every bit as fascinating and is surely destined to be just as successful' Julian Norton. An addictively free-ranging survey of the massive impact that the domesticated ungulates of the genus Ovis have had on human history. From the plains of ancient Mesopotamia to the rolling hills of medieval England to the vast sheep farms of modern-day Australia, sheep have been central to the human story. Starting with our Neolithic ancestors' first forays into sheep-rearing nearly 10,000 years ago, these remarkable animals have fed us, clothed us, changed our diet and languages, helped us to win wars, decorated our homes, and financed the conquest of large swathes of the earth. Enormous fortunes and new, society-changing industries have been made from the fleeces of sheep, and cities shaped by shepherds' markets and meat trading. Sally Coulthard weaves the rich and fascinating story of sheep into a vivid and colourful tapestry, thickly threaded with engaging anecdotes and remarkable ovine facts, whose multiple strands reflect the deep penetration of these woolly animals into every aspect of human society and culture. REVIEWS: 'This is such a great book: I would recommend it to anyone who has an interest in history or sheep - or simply a passion for reading captivating and high-quality prose. It's extremely well researched and written in a very engaging style. It trumped my Clive James memoir, which I put to one side. I read A History of the World According to Sheepwithin two days. (And that's impressive for me. It usually takes me weeks to finish a book.) You'd never imagine the role sheep have played across the centuries: from the egregious rampaging of Genghis Khan to the success of the Medici dynasty during the Renaissance to the Scottish Highland Clearances of the eighteenth century. The trade in their wool has financed wars; lanolin from their fleeces has fuelled the huge industry in beauty products, and ovine intestines even had a hand in controlling both birth rates and the spread of syphilis. And that's before we get onto jumpers. Or cheese...' Julian Norton, the Yorkshire Vet. ...Show more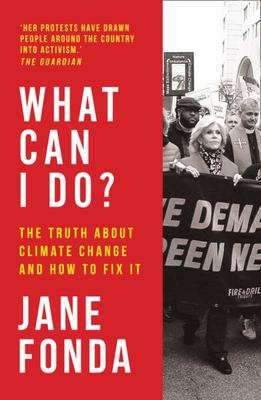 $34.99
AUD
Category: Essays
This is the last possible moment in history when changing course can mean saving lives and species on an unimaginable scale. It's too late for moderation. In the fall of 2019, frustrated with the obvious inaction of politicians and inspired by Greta Thunberg, Naomi Klein, and student climate strikers, J ane Fonda moved to Washington, DC to lead weekly climate change demonstrations on Capitol Hill. On October 11, she launched Fire Drill Fridays (FDF), and has since led thousands of people in non-violent civil disobedience, risking arrest to protest for action. In her new book, Fonda weaves her deeply personal journey as an activist alongside interviews with leading climate scientists, and discussions of specific issues, such as water, migration, and human rights, to emphasise what is at stake. Most significantly, Fonda provides concrete solutions, and things the average person can do to combat the climate crisis in their community. No stranger to protest, Fonda's life has been famously shaped by activism. And now, on the eve of the next US presidential election, she is once again galvanizing the public to take to the streets. Many of us understand that our climate is in a crisis, and realise that a moral responsibility rests on our shoulders. 2019 saw atmospheric concentrations of greenhouse gases hit the highest level ever recorded in human history, and our window of opportunity to avoid disaster is quickly closing. As Annie Leonard, Executive Director of Greenpeace US and Fonda's partner in developing FDF, has declared, "Change is inevitable; by design, or by disaster." Together, we can commandeer change for the positive – but it will require collective actions taken by social movements on an unprecedented scale. The problems we face now require every one of us to join the fight. The fight for not only our immediate future, but for the future of generations to come. ...Show more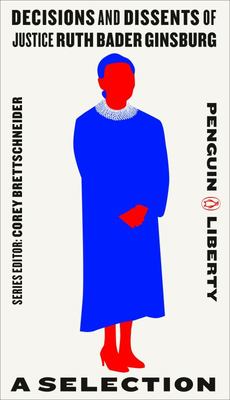 $26.99
AUD
Category: Essays | Series: Penguin Liberty Ser.
Penguin Liberty is a newly curated series of classic historical, political and legal classic texts relevant to constitutional rights. This collection includes key concurrences, dissents, and selected writings by Justice Ginsburg that address gender equality and women's rights, reproductive health care, and voting and civil rights. The volume includes Justice Ginsburg's landmark Supreme Court opinions for cases including Bush v. Gore (2000), Lily Ledbetter v. Goodyear Tire & Rubber Company (2007), Shelby County v. Holder (2013), Burwell v. Hobby Lobby (2014), and more. Each Penguin Liberty volume will feature a series introduction and volume introduction by series editor Corey Brettschneider. ...Show more