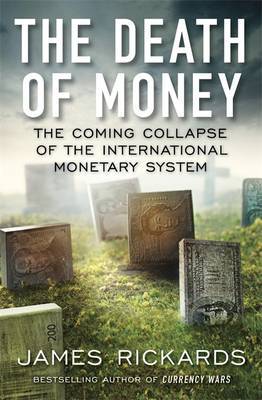 $29.99
AUD
Category: Business & Technology
In The Death of Money, Rickards explores the future of the international monetary system. The international monetary system has collapsed three times in the past hundred years. Each collapse was followed by a period of war, civil unrest, or damage to the stability of the global economy. Now James Rickar ds explains why another collapse is rapidly approaching. The US dollar has been the global reserve currency since the end of the Second World War. If the dollar fails the entire international monetary system will fail with it. But Washington is gridlocked, and America's biggest competitors - China, Russia, and the Middle East - are doing everything possible to end US monetary hegemony. The potential results: Financial warfare. Deflation. Hyperinflation. Market collapse. Chaos. James Rickards offers a bracing analysis of the fundamental problem: money and wealth have become ever more detached. Money is transitory and ephemeral; wealth is permanent and tangible. While wealth has real value worldwide, money may soon be worthless. The world's big players - governments, banks, institutions - will muddle through by making up new rules, and the real victims of the next crisis will be small investors. Fortunately, it is not too late to prepare for the coming death of money. In this riveting book, James Rickards shows us how. "A terrifically interesting and useful book ...fascinating". (Kenneth W. Dam, former deputy secretary of the Treasury and adviser to three presidents). James Rickards is the author of Currency Wars, which has been translated into eight languages and won rave reviews from the Financial Times, Bloomberg, and Politico. He is a portfolio manager at West Shore Group and an adviser on international economics and financial threats to the Department of Defense and the U.S. intelligence community. He served as facilitator of the first-ever financial war games conducted by the Pentagon. He lives in Connecticut. ...Show more
$49.99
AUD
Category: Business & Technology | Reading Level: very good
Ben Horowitz, cofounder of Andreessen Horowitz and one of Silicon Valley's most respected and experienced entrepreneurs, offers essential advice on building and running a startup--practical wisdom for managing the toughest problems business school doesn't cover, based on his popular ben's blog.While man y people talk about how great it is to start a business, very few are honest about how difficult it is to run one. Ben Horowitz analyzes the problems that confront leaders every day, sharing the insights he's gained developing, managing, selling, buying, investing in, and supervising technology companies. A lifelong rap fanatic, he amplifies business lessons with lyrics from his favorite songs, telling it straight about everything from firing friends to poaching competitors, cultivating and sustaining a CEO mentality to knowing the right time to cash in.Filled with his trademark humor and straight talk, The Hard Thing About Hard Things is invaluable for veteran entrepreneurs as well as those aspiring to their own new ventures, drawing from Horowitz's personal and often humbling experiences. ...Show more
$24.99
AUD
Category: Management
Never-before-published wisdom from famed self-help author Napoleon Hill Napoleon Hill, the legendary author of the classic best seller Think and Grow Rich, has been immortalized for his contributions to the self-help genre. In this never-before-published work Hill shares his principles of success, key h abits that provide the basis for life-changing success. Success Habits explains the fundamental rules that lead to a prosperous life. From the importance of having Definiteness of Purpose to the inexorable influence of the Cosmic Habit Force, Hill's principles offer a new way of thinking about intention, self-discipline, and the way we lead our lives. Originally a series of radio talks delivered in Paris, Missouri, Success Habits is filled with personal anecdotes and stories and is written in an approachable, conversational style. Hill's insights apply to every facet of life, inspiring readers to leverage his principles to achieve their own aspirations and create the successful lives they have always dreamed of. ...Show more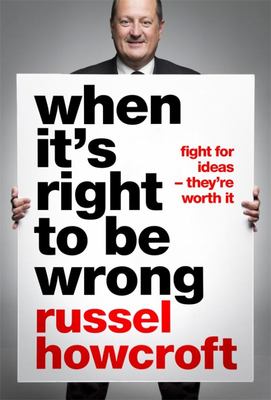 $19.99
AUD
Category: Management
Whether he's selling beer, health insurance or the army, former adman Russel believes in the power of the idea, and that creativity is needed to make good things happen. Whether it's about business or everyday life, Russel knows sometimes you simply have go against the tide. In When It's Right to Be Wr ongwe're let into the Howcroft view of the world. It's not what you expect to hear, but that's hardly surprising from the man who once wanted to put a dwarf, a nurse and a monkey in the same ad. Changing your mind is a good thing. Privacy is overrated so give everyone your phone number. Smile at strangers. Forget reality; the right kind of BS can create magical success. Good people rise to the top. Work - life balance is bullshit. Russel Howcroft will challenge the way you look at the world. Don't wait to be right. Do it anyway. ...Show more
$16.99
AUD
Category: Management | Series: The\One Minute Manager Ser.
With a new foreword by Ken Blanchard The original, bestselling blockbuster which has transformed businesses world wide. The blockbuster number one international bestselling phenomenon is back ... not that it ever really went away. This easily-read story quickly demonstrates three very practical manageme nt techniques: One Minute Goals, One Minute Praisings and One Minute Reprimands. The One Minute Manager also includes information on several studies in medicine and in the behavioural sciences, which help readers understand why these apparently simple methods work so well with so many people. The book is brief, the language is simple, and best of all ... it works. ...Show more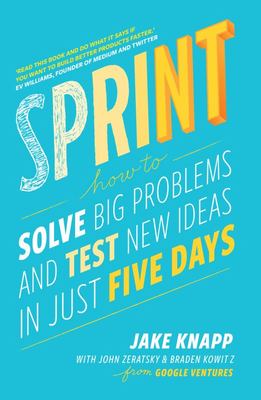 $35.00
AUD
Category: Management
NEW YORK TIMESbestsellerWALL STREET JOURNALbestseller'Sprint offers a transformative formua for testing ideas that works whether you're at a startup or a large organization. Within five days, you'll move from idea to prototype to decision, saving you and your team countless hours and countless dollars. A must read for entrepreneurs of all stripes' Eric Ries, author of The Lean StartupFrom three partners at Google Ventures, a unique five-day process for solving tough business problems, proven at more than 100 companies. ...Show more
$45.00
AUD
Category: Business & Technology | Reading Level: very good
One of the world's most successful investors and entrepreneurs shares the unconventional principles that he's developed, refined, and used over the past 40 years to create unique results in both life and business--and which any person or organization can adopt to help achieve their goals.over.