$29.95
AUD
Category: Investment
Find Out if an SMSF is Right for You Are you thinking about setting up a self managed superannuation fund but unsure where to start? Are you worried that you're not maximising all the benefits an SMSF offers? In Securing Your Superannuation Future, Daryl Dixon offers practical, easy-to-understand tools and strategies to help you set up and run your own super fund. More Australians than ever are deciding to take control of their super, and Daryl's insights go beyond the standard requirements for running an SMSF. He reveals many tax-saving tips and practical steps to work through important decisions such as: * Do you need professional assistance to run your fund? * Who should be the trustees and members of your SMSF? * What steps should you take to build your super in a tax-effective way? * How do you construct your SMSF investment portfolio? * When and how should you access your super? * How can you maximise the amount of super you pass on to your beneficiaries? ...Show more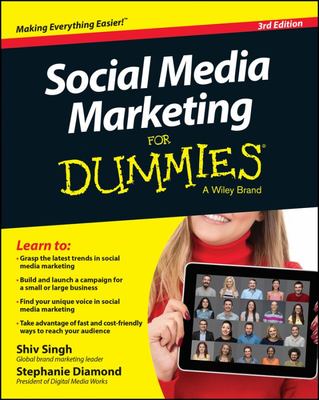 $38.95
AUD
Category: Marketing
The fast and easy way to get the most of out social media marketing Sharing the wisdom of social media voices Shiv Singh and Stephanie Diamond on the latest approaches to social media marketing, Social Media Marketing For Dummies presents the essence of planning, launching, managing, and assessing a so cial media marketing campaign. In an easy-to-read style that is perfect for time-pressed marketers, this essential guide covers all the newest and time-tested trends in social media, including reaching your audience via mainstream platforms; getting social with existing web properties like a company site, blog, mobile tools, and advertising; making the most of Facebook, Twitter, Google+, LinkedIn, and others; launching a campaign and developing a voice; reaching your audience on key and niche platforms, and embracing influencers; and much more. Social media marketing is a highly-effective way to make a big bang without spending big bucks-and it's an easy, way to enlarge your audience, reach your customers, and build your business. With the indispensable tools in this new edition of Social Media Marketing For Dummies, you'll find everything you need to make the most of low-cost, timely online marketing strategies that resonate with consumers and make your brand and business viable in a saturated market. * Gives you an overview of your social media marketing choices * Covers giving social license to employees and metrics * Provides the latest trends in social media marketing * Includes tips on creating a social media marketing campaign, avoiding common mistakes, and key resources If you're a busy marketer, small business owner, or entrepreneur looking to reach new markets with social media marketing initiatives, this hands-on, friendly guide has you covered. ...Show more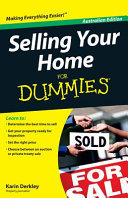 $29.95
AUD
Category: Marketing | Series: For Dummies Ser.
Sell your home for the best possible price Thinking of selling up but not sure whether it's the right time, or how to go about it? From helping you decide whether selling really is the best option for you, to finding an agent and choosing a sales method, all the way to exchanging contracts, this step-by -step guide covers all the practical, financial and legal aspects of selling your home. Work out whether you're ready to sell - consider all the options and decide if selling is the way to go Find out when you should sell - understand supply and demand, and time your sale perfectly Choose a real estate agent who's right for you - find the best fit for you and your home Set the right price - understand what drives the value of property and determine a realistic asking price for your home Get your home looking its best before selling - find out whether a clean-up will do, or if it's worth renovating before you sell Choose a selling method - get step-by-step instructions for selling by private treaty and auction Understand the legal stuff - do the paperwork properly to ensure a smooth sale Open the book and find: In-depth information about working with property professionals Strategies for selling first then buying, or buying first then selling Tips and tricks for sprucing up your property for inspections How to avoid over-capitalising Everything you need to know about selling a holiday or rental property Learn to: Determine the best time to sell Get your property ready for inspection Set the right price Choose between an auction or private treaty sale ...Show more
$24.99
AUD
Category: Economics
Sequel to the international bestseller "Freakonomics", Steven Levitt and Stephen Dubner's "Superfreakonomics" is an irresistible look at the counterintuitive science of everyday life. The Freakquel is here. In "Superfreakonomics" Steven Levitt and Stephen Dubner look deeper, question harder and uncover even more hidden truths about our world, from terrorism to shark attacks, cable TV to hurricanes. They ask, among other things: What's a sure-fire way to catch a terrorist? Are people hard-wired for altruism or selfishness? Which cancer does chemotherapy work best for? Why is combating global warming easier than we think? Sometimes, the most superfreaky solution is the simplest. "Travels further than its predecessor...Levitt is a master at drawing counter-intuitive conclusions". ("Sunday Times"). "Fascinating ...studded with intriguing examples". ("Daily Telegraph"). "Like "Freakonomics", but better ...you are guaranteed a good time". ("Financial Times"). "Page-turning, politically incorrect and ever-so-slightly intoxicating, like a large swig of tequila". ("The Times"). Steven D. Levitt teaches economics at the University of Chicago. His idiosyncratic economic research into areas as varied as guns and game shows has triggered debate in the media and academic circles. He recently received the American Economic Association's John Bates Clark Medal, awarded every two years to the best American economist under forty. Stephen J. Dubner lives in New York City. He writes for "The New York Times" and the "New Yorker", and is the bestselling author of "Turbulent Souls" and "Confessions of a Hero-Worshipper". In August 2003 Dubner wrote a profile of Levitt in "The New York Times" magazine. The extraordinary response that article received led to a remarkable collaboration. ...Show more
$24.99
AUD
Category: Management
In 2013, Sheryl Sandberg's Lean Inbecame a massive cultural phenomenon and its title became an instant catchphrase for empowering women. The book soared to the top of bestseller lists internationally, igniting global conversations about women and ambition. Sandberg packed theatres, dominated opinion pag es, appeared on every major television show and on the cover of Time magazine, and sparked ferocious debate about women and leadership. Ask most women whether they have the right to equality at work and the answer will be a resounding yes, but ask the same women whether they'd feel confident asking for a raise, a promotion, or equal pay, and some reticence creeps in. The statistics, although an improvement on previous decades, are certainly not in women's favour - of 197 heads of state, only twenty-two are women. Women hold just 20 percent of seats in parliaments globally, and in the world of big business, a meagre eighteen of the Fortune 500 CEOs are women. In Lean In, Sheryl Sandberg - Facebook COO and one of Fortunemagazine's Most Powerful Women in Business - draws on her own experience of working in some of the world's most successful businesses and looks at what women can do to help themselves, and make the small changes in their life that can effect change on a more universal scale. ...Show more
$32.99
AUD
Category: Business & Technology
With timeless advice, up-to-the-minute insights, and more than ten million copies sold over fifty years, the world's most popular and best-selling career guide is fully revised and expanded for 2021. In today's challenging job-market, as recent grads face a shifting economic landscape and seek work that pays and inspires, as workers are laid off mid-career, and as people search for an inspiring work-life change, the time-tested advice of What Color Is Your Parachute? is needed more than ever. This new edition has been fully revised for 2021 by Vanderbilt University Career Center Director Katharine Brooks, EdD, with modern advice on the job hunt strategies that are working today, such as building an online resume, making the most of social media tools, and acing Skype interviews as well as information that addresses the effect that COVID-19 has had on the job market. Building on the wisdom of original author Richard N. Bolles, this edition updates the famed Flower Exercise (which walks job seekers through the seven ways of thinking about themselves) and demystifies the entire job-search process, from writing resumes to interviewing and networking. With the unique and authoritative guidance of What Color Is Your Parachute?, job-hunters and career changers will have all the tools they need to discover--and land--their dream job. ...Show more
Think and Grow Rich
by Napoleon Hill; Arthur R. Pell (Editor)
$19.99
AUD
Category: Penguin Spinner Non-fiction | Reading Level: very good
This book contains money-making secrets that can change your life. Think and Grow Rich, based on the author's famed Law of Success, represents the distilled wisdom of distinguished men of great wealth and achievement.  Andrew Carnegie's magic formula for success was the direct inspiration for this book. Carnegie demonstrated its soundness when his coaching brought fortunes to those young men to whom he had disclosed his secret. This book will teach you that secret--and the secrets of other great men like him. It will show you not only what to do but also how to do it. If you learn and apply the simple basic techniques revealed here, you will have mastered the secret of true and lasting success--and you may have whatever you want in life! ...Show more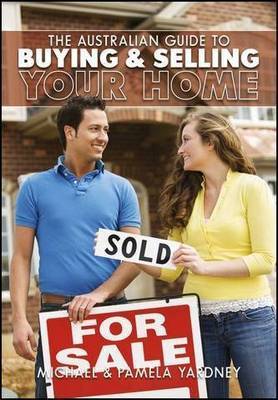 $24.95
AUD
Category: Management
The Australian Guide to Buying & Selling Your Home will show you how to find the home of your dreams or how to sell your home and allows you to view the property market through the eyes of experts who give some surprising answers to the questions you must ask.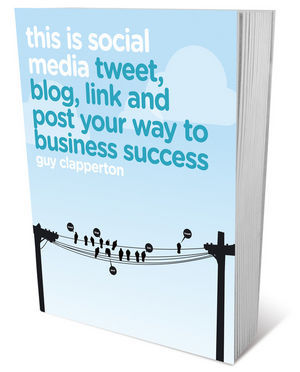 $27.95
AUD
Category: Business & Technology
Anyone in business can use social media to increase brand awareness, customer loyalty and sales. "This is Social Media" shows you how. You might already be social networking on Facebook, or even microblogging on Twitter. One thing's for sure though; you're too busy to muck about on these sites all day, not really knowing how to get any decent play out of them. You're looking for profitability, not gimmicks. Many organizations, large and small, are using social media and social networking to build robust communities of followers, stay ahead of the competition and increase profits. Are you missing a trick? This is the definitive guide to using the whole spectrum of social media in an efficient and measurable way in order to market your business. It covers Twitter, Facebook, LinkedIn, Ecademy, Flickr, YouTube, Bebo, MySpace, Blogs, Podcasts, Mobile and much, much more. Each site is assessed not as an end in itself but as means of delivering a business result. With simple, practical steps, real life examples and quick definitions to explain the jargon, you'll soon understand the world of social media and have access to a range of social networking tactics that will help you reach new customers and clients, as well as get your existing ones to do more business with you. ...Show more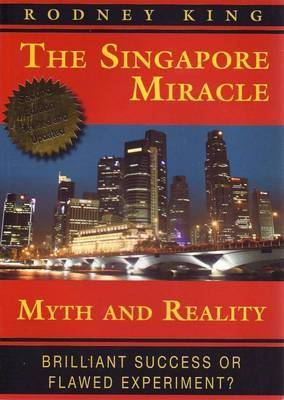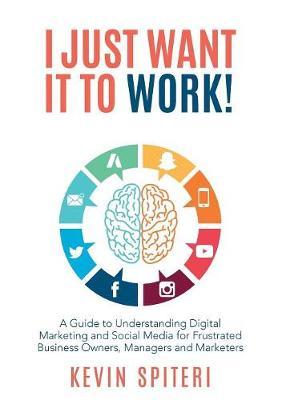 $24.99
AUD
Category: Marketing
Are you a business owner, manager or marketer responsible for digital marketing and social media? Are you frustrated with your efforts to date, or at not knowing the best strategies to implement? Are you looking to either employ an internal resource to run this function within, or to hire some outside h elp and would like to better understand how it all works so that you understand enough about it to ask the right questions and ensure you don't get taken for a ride? Do you just want it all to work? With digital marketing and social media changing every day it can be very difficult to keep up, and so uninformed business owners, managers and marketers often waste lots of time and money on ineffective strategies. I Just Want it to Work! breaks down digital marketing and social media for people who aren't tech experts, so that you can implement profitable strategies for your business. Marketing, Digital and Social Media master Kevin Spiteri covers in detail: * the universal language and purpose of marketing principles when determining digital and social media strategies * the most common digital and social media problems for businesses * how to establish digital and social strategies that are aligned with your target audience * understanding the importance of setting objectives such as brand awareness, lead generation, engagement, building a community, traffic, and more * how to budget and to calculate return on investment * the steps involved in developing a successful campaign. If digital marketing and social media make your head spin, this is the book for you. ...Show more
$29.99
AUD
Category: Marketing
Whether you already own a small or medium business, or you are thinking of buying or starting one, The Penguin Small Business Guide is your first step to success. This new edition will keep you up-to-date with the changing face of Australian small business. In this practical, easy-to-understand guide, Nicholas Humphrey gives advice on: preparing a business plan effective marketing and public relations strategies how to comply with the new workplace relations legislation understanding your key legal and regulatory obligations making the most of the Internet and e-commerce preparing financial statements and forecasts raising money minimising risk exposure and tax obligations This book also includes fascinating case studies of successful business owners - from Dick Smith and Gerry Harvey in Australia to Richard Branson and Bill Gates internationally. With its detailed examples, valuable checklists and contact details, this essential guide unlocks the secrets of small business. 'You don't have to read much past this first few pages of this book to realise it is a thoroughly researched, meticulously verified work.' – Sydney Morning Herald ...Show more